This site contains affiliate links. Please see Policies for more information.
Craving a margarita during your Walt Disney World vacation? While Florida isn't quite known for their margaritas, the Walt Disney World resort knows how to mix some tequila! Here are five places where you can get a margaritas in Walt Disney World.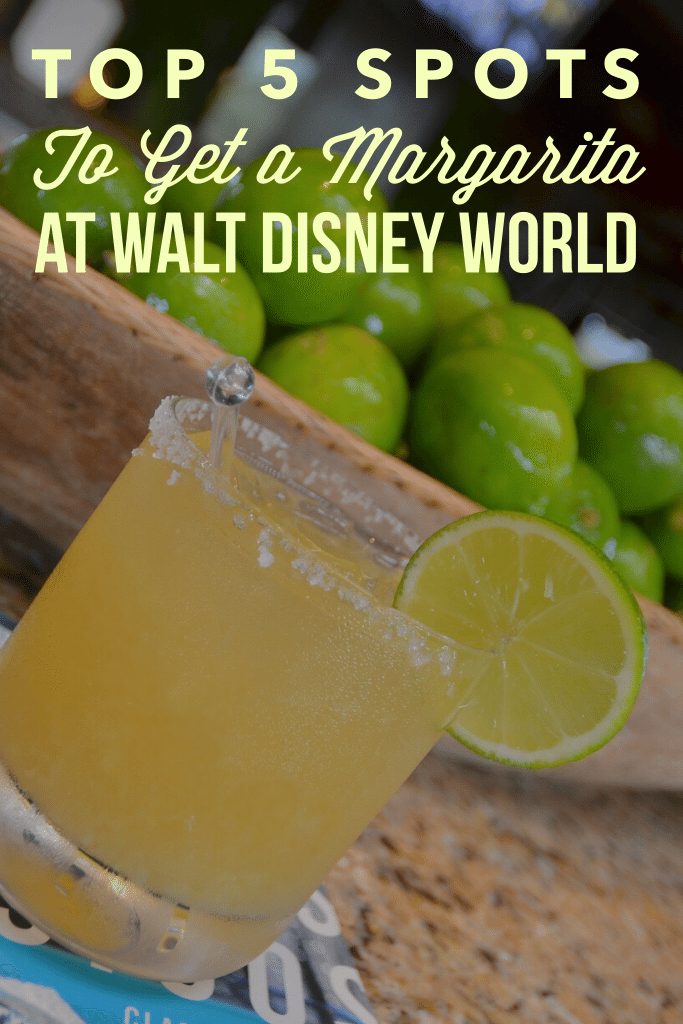 La Cava del Tequila is located in the Mexico pavilion at Epcot. Offerings are "out of the ordinary" here and include flavors like Avocado and Hibiscus as well as Beet, Tamarind and Coffee Mezcal. This location is fairly small and extremely popular due to the fact that it is nestled inside an air­conditioned pavilion and is a nice respite from the Florida heat and humidity.
Maya Grill is the main "full service" restaurant at Disney's Coronado Springs Resort. It is only open for dinner and there's no lounge here so you will need to be seated for a meal. If you like entertainment while you sip your margaritas, then this is the place for you. Live guitar music is offered throughout the night and the guitarist takes requests. Venture out of your margarita comfort zone with a Blood Orange, Mango Blueberry Basil or Horchata Margarita.
Dockside Margaritas at Disney Springs
Another spot to sip margaritas while live music plays is Dockside Margaritas at Disney Springs Marketplace. This spot comes with the added benefit of being directly on the water. You don't have to fork out park admission to enjoy a cocktail here. Options include a Habanero Lime Margarita, Patron Anejo Margarita and for those in your group that want something different there's a large selection of craft beer.
Boardwalk Joe's is located directly on the Walt Disney World boardwalk outside of Disney's Boardwalk Inn. This cute little kiosk that has the words "Marvelous Margaritas" painted right on the side of it. Options include Superfruit and Frozen Strawberry Margaritas. This is the spot to grab a drink while you sip and stroll.
Paradiso 37 located at Disney Springs has both indoor and outdoor seating. The restaurant's big claim to fame is it's 29° beer which they consider to be the "World's Coldest Draft" but you can also get a solid margarita as well. Well, it's more like a margarita hybrid and is composed of layers of frozen margarita and frozen red sangria and is referred to as a Mangled Margarita.
These are just five of several locations throughout the Disney Parks and Resorts to sample a margarita. Did we leave your favorite off the list? Let us know in the comments below.