This site contains affiliate links. Please see Policies for more information.
Being on a diet plan can, by nature, be very restrictive. The restrictions are there for a reason but that doesn't mean you can't enjoy a drink now and then. Those of us who follow meal plans like the 21 Day Fix know that it's more about making healthy choices and less about sacrificing taste and flavor.
Dieting works best when it is focused on enjoying what you eat AND making it healthy. This is how people succeed, by enjoying healthy choices when eating and drinking. Cocktail hour just got healthy thanks to these 21 Day Fix cocktail recipes.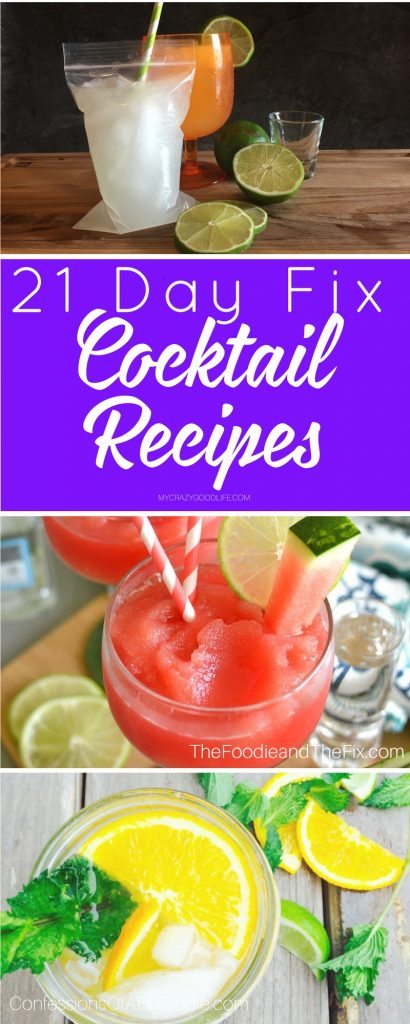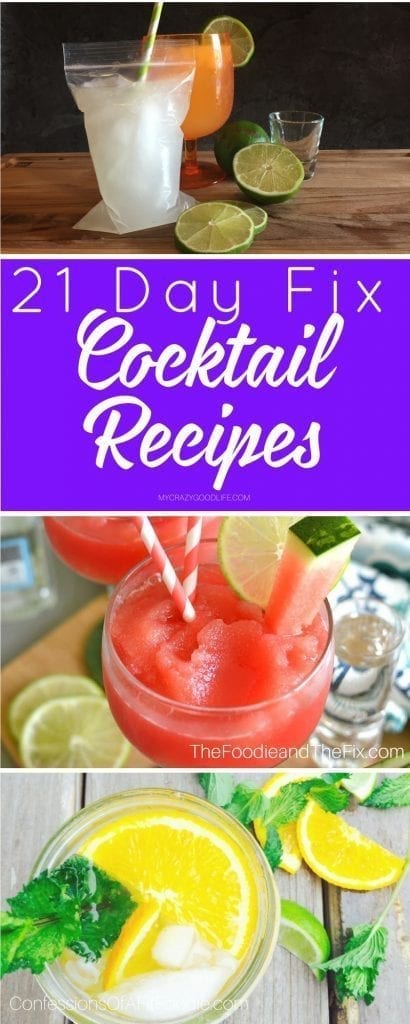 21 Day Fix Cocktail Recipes
100 Calorie Watermelon Margarita
Wine Slushie | Peace Love Julie
100 Calorie Mango-Pineapple Margarita
Margaritas | Low Carb High Party
My Favorite 100 Calorie Coconut Margarita Recipe
Mocktail: Rum Spice Shakeology | The Beachbody Blog
Strawberry Basil Wine Spritzer | Melinda Besinaiz
Skinny Pina Colada | Carrots N Cake