This site contains affiliate links. Please see Policies for more information.
These easy 21 Day Fix breakfast recipes are perfect for every day and meal prep breakfasts! Separated by savory or sweet recipes, the healthy breakfast recipes seen here will be your family's new favorites. Whether you're following the 21 Day Fix diet or just cleaning up your diet a bit, you're going to love these options.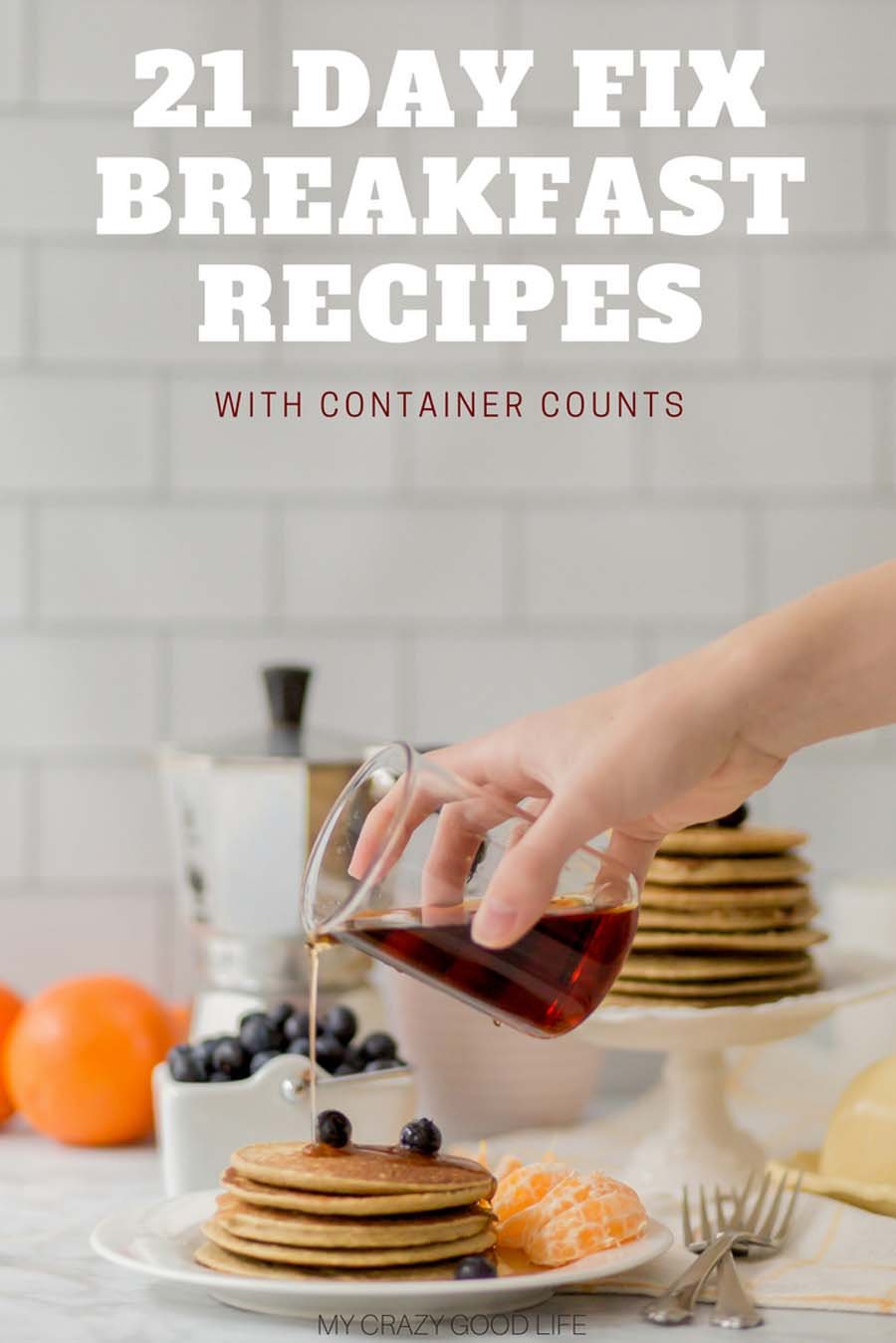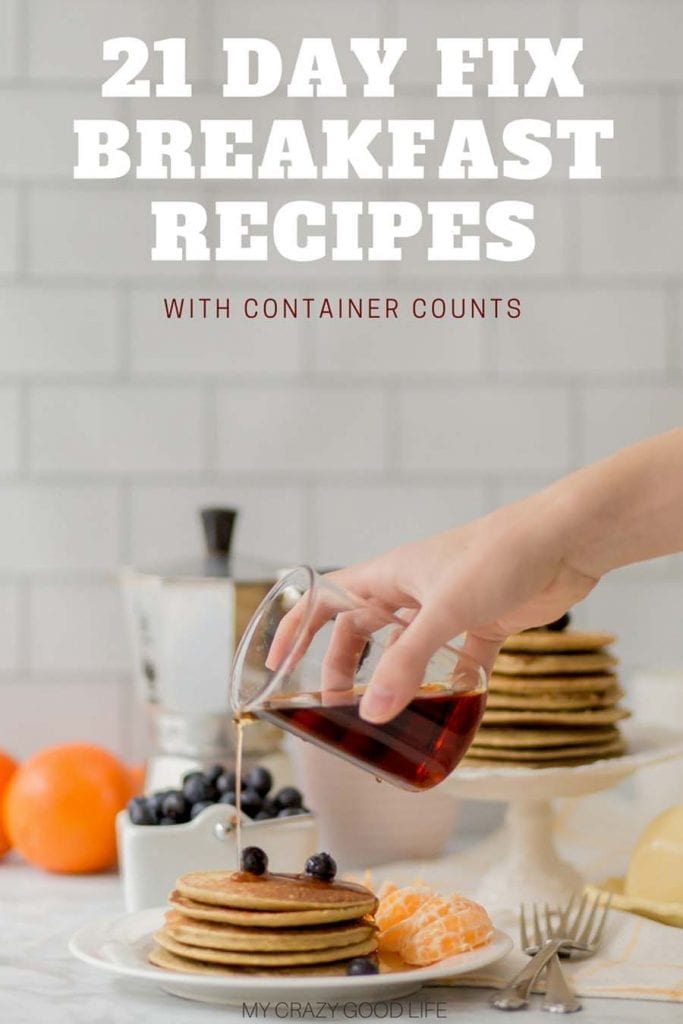 These Beachbody breakfast recipes are easy to make and super tasty. The whole family will love these sweet and savory breakfast ideas!
I enjoy making 21 Day Fix recipes that the entire family likes, because nobody wants to make multiple meals–right? I love that all of these recipes are delicious but not one of them will be identified by your family or guests as "diet food."
Savory 21 Day Fix Breakfast Recipes
These 21 Day Fix breakfast recipes are savory and delicious. They're a great way to work in some new Beachbody breakfast recipes that aren't overly sweet! Sometimes I want something sweet to start my day but other times I need a little salt to balance things out. These savory recipes are a great option.
Fajita Breakfast Casserole I love that I can make this breakfast casserole with my slow cooker, Instant Pot, or right in the oven. It's easy to prep the veggies ahead of time and dump everything in a casserole dish in the morning.
Super Easy Egg Muffin Cups SO simple. You can swap veggies if you want, and these egg muffin cups freeze very well too.
Cheddar and Chive Savory Waffles I don't often do savory in the morning, but these waffles are the perfect breakfast!
Sweet Potato Hash Browns Recipe I love freezing these (with my homemade sausage) and saving them for busy mornings.
Savory Homemade Breakfast Sausage Same as the one above–I think these are delicious!
Sausage and Zucchini Breakfast Casserole I love how easy this breakfast casserole comes together, and it's easy to prep the ingredients the night before you cook.
Sausage and Egg Breakfast Casserole A delicious make ahead casserole!
Healthy Breakfast Fried Rice One of my reader favorites here–this is perfect for weekly meal prep, and I swear it tastes better after a day! We make this and freeze it often, it reheats great in the microwave.
Smoked Salmon Poached Egg Sandwich Salmon for breakfast? It's delicious, and this recipe makes it so easy.
Avocado Egg Salad Sandwich Avocado lover? This hearty breakfast sandwich is going to be your new favorite way to use a blue container.
Copycat Starbucks Egg Bites Crazy popular recipe for the egg bites everyone loves! You can make these in the oven or the Instant Pot.
Need something a little different? Add eggs and bacon to this low carb Cloud Bread for the perfect breakfast–no yellow containers needed.
Sweet 21 Day Fix breakfast recipes
Okay, so you have a sweet tooth… I do too. You can enjoy these Beachbody breakfast recipes that have a more fruit, chocolate, and sweetness–but they're still healthy breakfast recipes!
Sweet Homemade Turkey Sausage I love the apples in this recipe to add a little sweetness–I've tried adding pears, as well and it's delicious!
Chocolate & Coffee Peanut Butter Smoothie Definitely a breakfast treat–I really like the addition of coffee ice cubes.
21 Day Fix French Toast This is super easy, and shows you a way to get in some extra protein (egg) with your french toast.
Flour Free Pancakes These pancakes actually have more protein than carbs if you can believe it–you're going to love them.
Lemon Zest and Blueberry Oatmeal Easily swap out the blueberries and lemon for another taste if you'd like–these are delicious with all of your favorite flavors.
2 Ingredient Banana Pancakes Seriously easy and delicious! If you add extra egg or banana they still come out great.
Apple Cinnamon Baked Oatmeal This is hands-down one of my favorite recipes for breakfast, and it can be made in the oven or Instant Pot. You can easily swap out the apples for another tasty fruit.
Baked Apple Cinnamon Oatmeal My favorite breakfast treat–and you can swap the apples out for another fruit if you like.
Lemon Ricotta Pancakes from Carrie Elle
Pumpkin Oatmeal with Candied Pecans from Forks to Fitness
Green Breakfast Smoothie I love this on busy mornings!
Healthy Blender Donuts These are SO easy to whip up, and the kids will love the donut shapes. You can add fun toppings to theirs to celebrate special occasions.
Coconut Millet Porridge with Raspberries If you're looking for a slightly different texture than oatmeal, try this millet porridge flavored with coconut and raspberries! It's a refreshing and sweet breakfast recipe.
Warm Gingerbread Oatmeal Perfect for winter mornings, this gingerbread oatmeal has a warm holiday feel.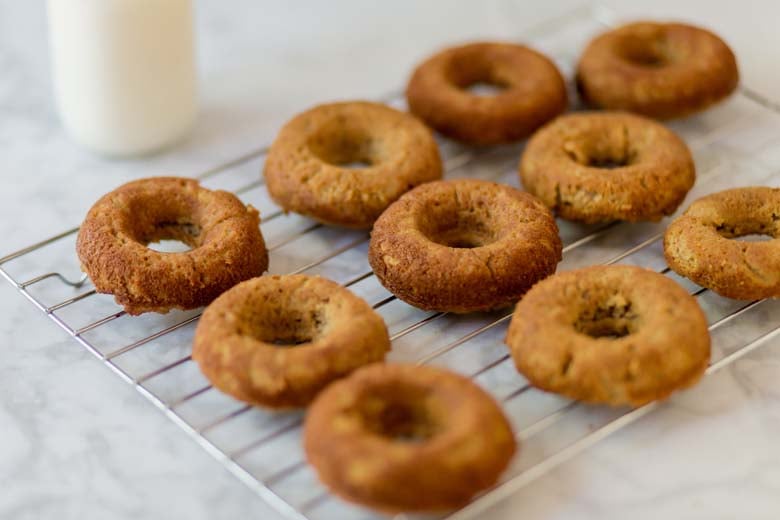 Do you have any 21 Day Fix Overnight Oats Recipes?
There are none on this site (yet), but here are some delicious overnight oats recipes from a few friends. You can make them the night before and have a quick breakfast ready to go on the way out the door in the morning! These overnight oats recipes are quick, easy, and perfect for meal prep.
Clementine and Cocoa Overnight Oats from The Foodie and the Fix
Coconut Overnight Oats from Carrie Elle
Blueberry Pistachio Overnight Oats from The Foodie and the Fix
Pumpkin Overnight Oats from Carrie Elle
Hummingbird Cake Overnight Oats from The Foodie and the Fix (no Greek yogurt in this recipe!)
Carrot Cake Overnight Oats from Carrie Elle
Cranberry Apple Pie Overnight Oats from The Foodie and The Fix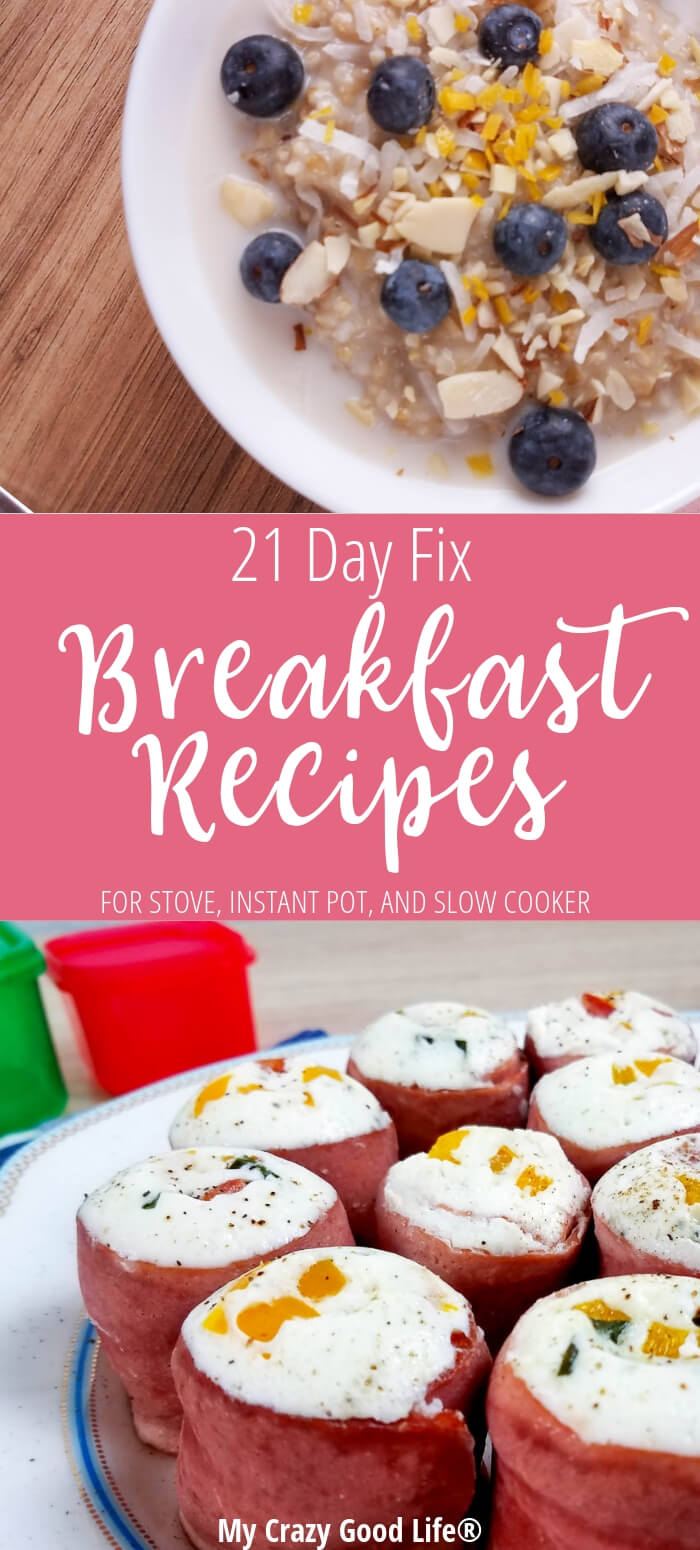 SaveSave