Need an easy breakfast idea packed with protein and veggies but short on time? Make a batch of egg muffin cups ahead of time and then you can simply heat one up each morning. The best thing about egg muffin cups is that they can be easily customized with your favorite veggies and cheese.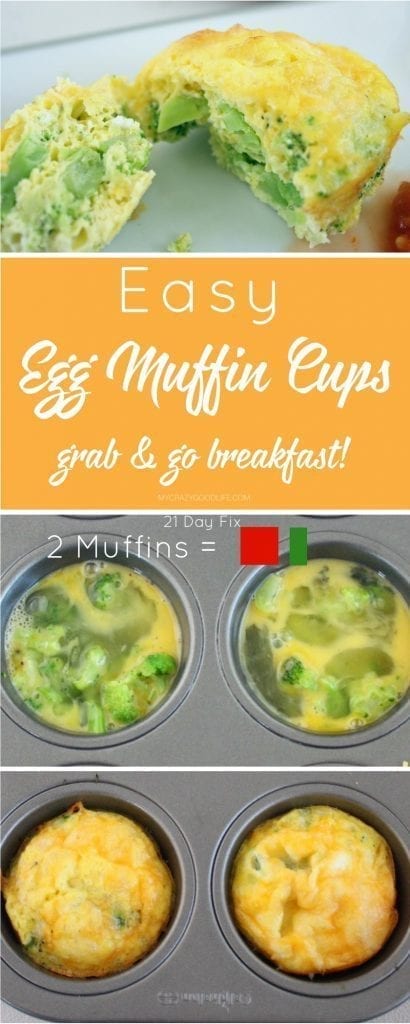 You can use fresh veggies or make it easy and grab you favorite frozen vegetables out of the freezer. The brilliance of frozen vegetables is you can always have a few bags on hand without worrying about what produce is in season, or hasn't wilted in your fridge yet!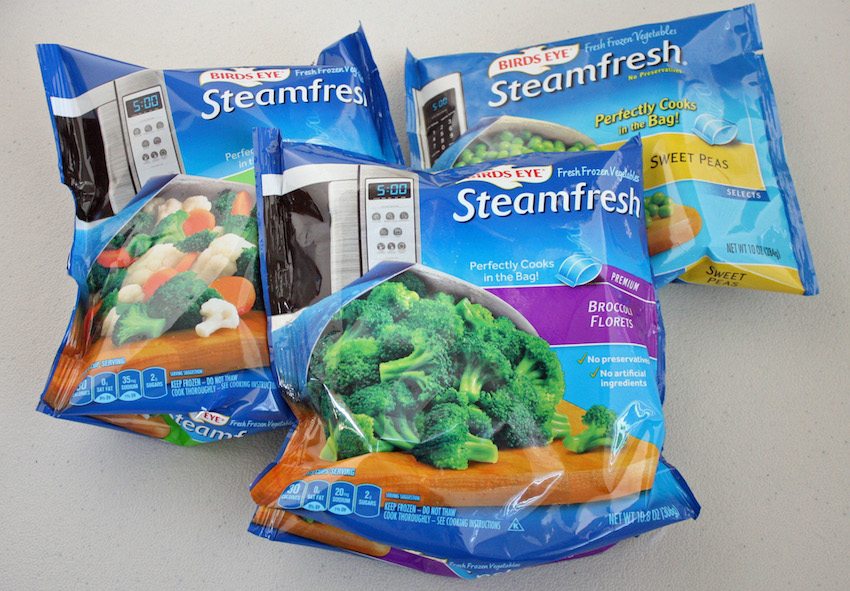 I picked up a few packs of Birds Eye® Vegetables so we'd have a variety of options on hand. Today, I opted to make broccoli and cheese egg muffin cups using the Birds Eye® Steamfresh® Broccoli Florets and shredded Mexican style cheese.

Broccoli and Cheese Egg Muffin Cups (Makes 12)
one dozen eggs
salt and pepper to taste
2 cups chopped broccoli
1 cup shredded Mexican style cheese (not calculated in my container count)
nonstick cooking spray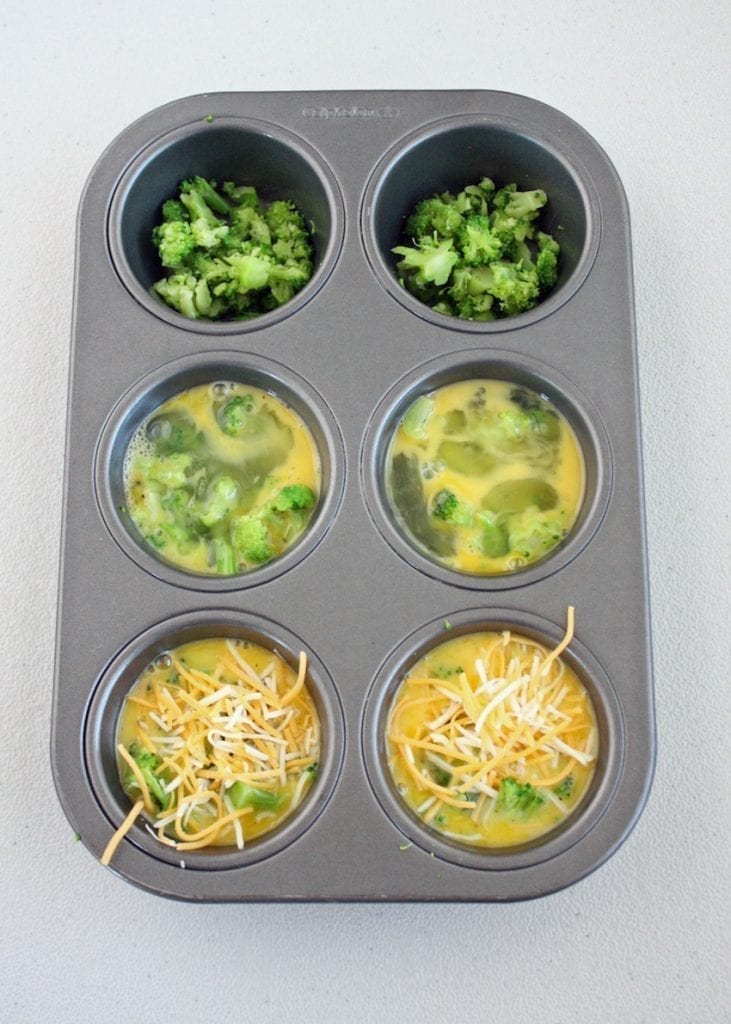 Preheat your oven to 350 degrees and prep your muffin pans with nonstick cooking spray.
Whisk a dozen eggs together and season with salt and pepper.
Cook your veggies according to the package and let cool briefly.
Chop and then add a generous amount of veggies to each muffin cavity.
Top with cheese and fill with whisked eggs.
Bake 20-25 minutes until a toothpick comes out clean.
Store the egg muffin cups in your fridge for up to a week. Just reheat in the microwave for about 30 seconds each morning.  I recommend pairing it with salsa and a side of fruit!
21 Day Fix count is 2 muffins = 1R, 1/2 G (without cheese)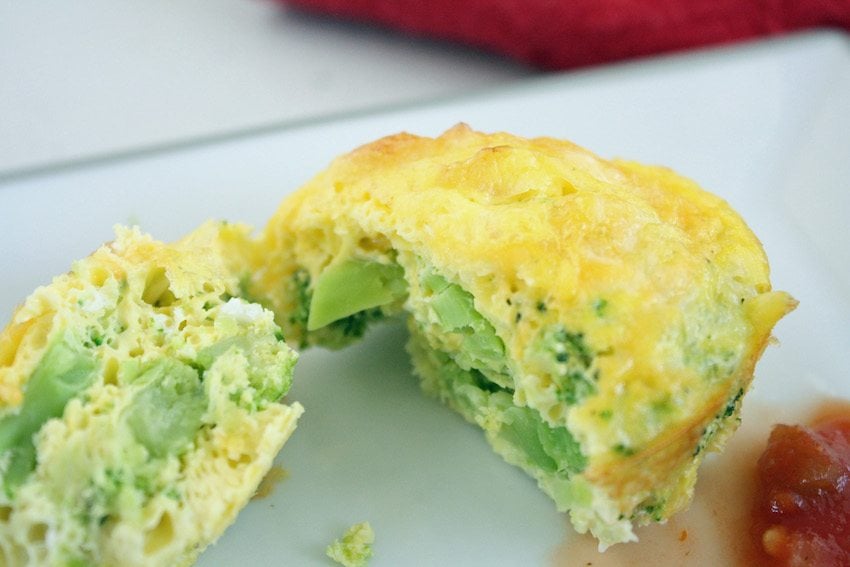 You can easily customize each of the egg muffins in your muffin tin with different veggies and cheese varieties, making it a recipe the whole family can appreciate! If you are eating healthier, just use less cheese or skip it all together.
Don't miss even more recipe inspiration and savings at Fry's Food Store's www.freezerfreshideas.com website. This is a sponsored conversation written by me on behalf of Kroger. The opinions and text are all mine.
You might like these similar posts on My Crazy Good Life: