Hopefully you remember when I shared the ever delicious Dole Whip Margarita recipe with you…If not you can check it out in your spare time, or right now! Sometimes, it's just time for a margarita, I get it, trust me. Today (or whenever you're done enjoying that margarita) we're looking at an entirely different, game changing, delicious, dole whip recipe. This version is going to blow your mind. I present to you: the 21 Day Fix Dole Whip. Yep, you read that correctly, this recipe is delicious; but it's perfect for the 21 Day Fix plan.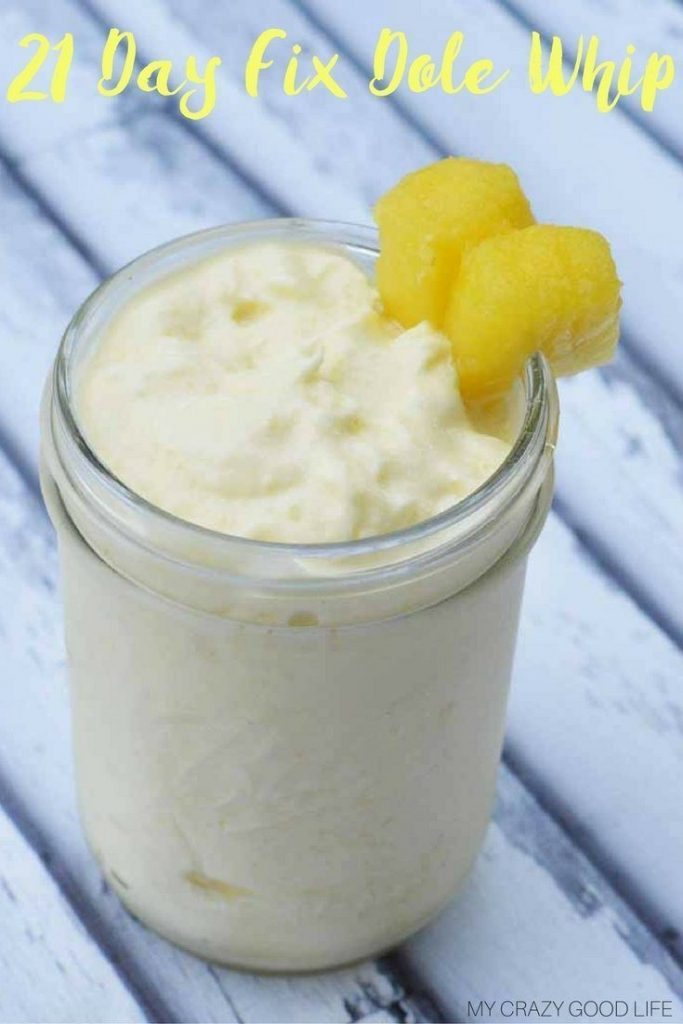 You know I love my 21 Day Fix recipes but not at the expense of a perfectly delicious drink. Now, I don't have to choose, and neither do you. Try out this 21 Day Fix Dole Whip recipe today and you'll be hooked. It's definitely a throwback to those delicious Disney World drinks of our past; but now it's been tweaked to suit the 21 Day Fix plan!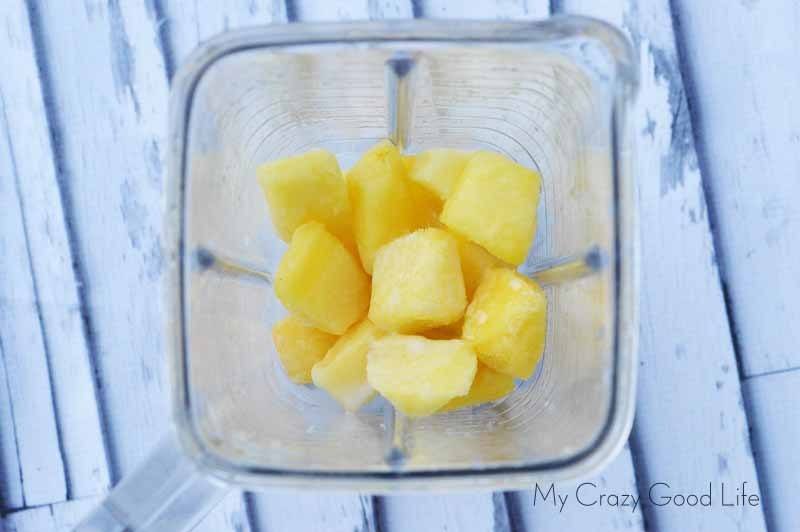 Ingredients for 21 Day Fix Dole Whip: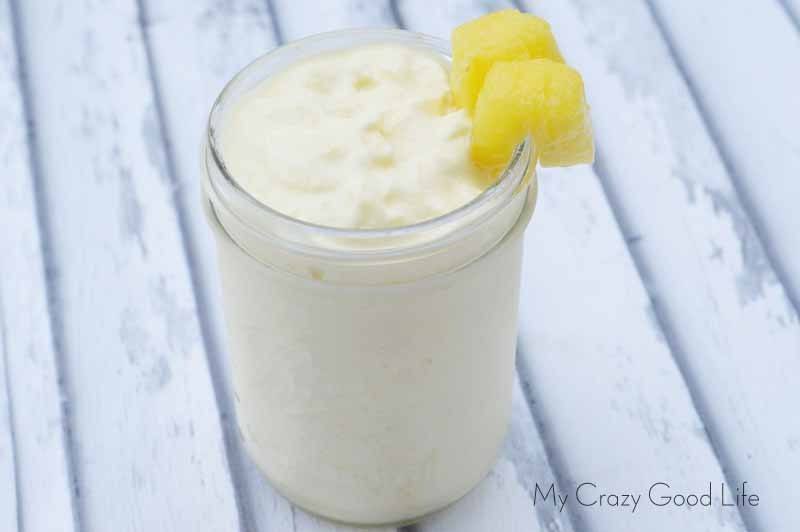 Directions for Making a 21 Day Fix Dole Whip:
Combine ingredients in a food processor and blend until no large chunks appear.

Can be kept in the fridge for a day and still be served.

Serve within 24 hours for best results and taste.
Portion out in your purple container and save the rest for tomorrow. Remember that 8 oz. a day of unsweetened almond milk is free!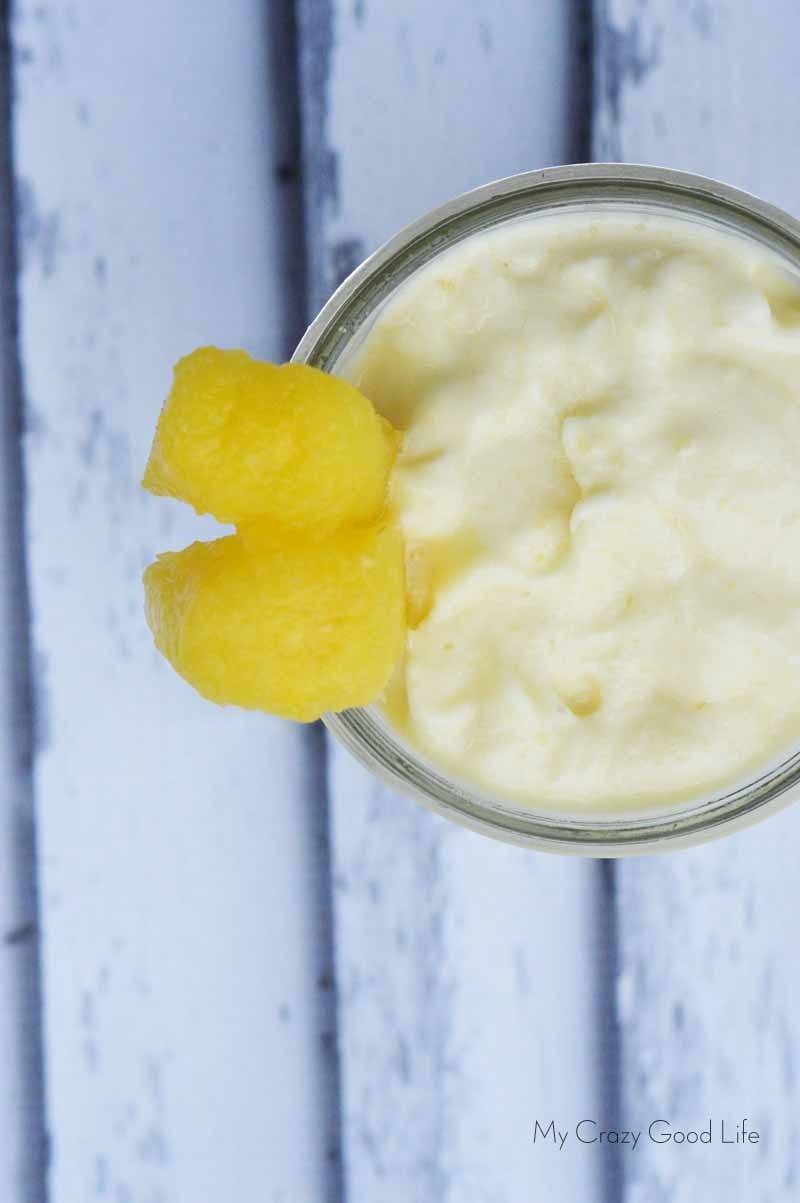 You might like these similar posts on My Crazy Good Life: