Ice cream doesn't have to be "bad." This no churn, dairy free chocolate ice cream is not only healthier ice cream, it's so easy to make! For this recipe, you'll just need 4 ingredients–just like my Dairy Free Coffee Ice Cream recipe that you all loved so much.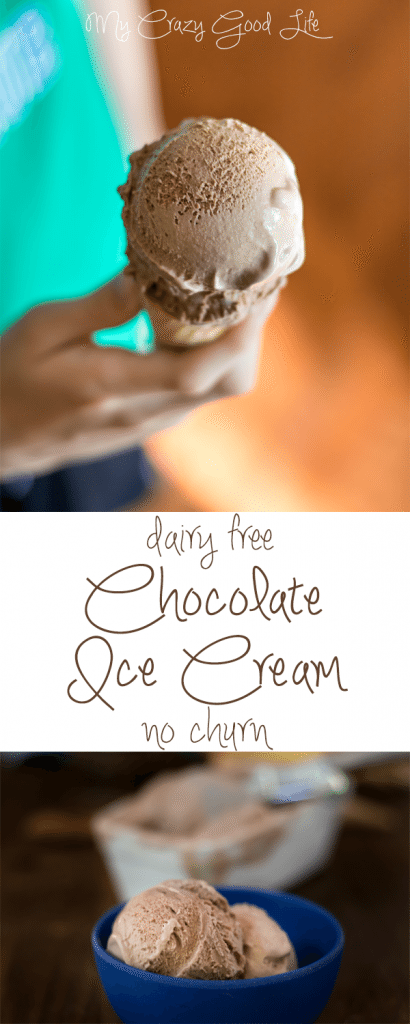 Note: You can omit the milk, but the final product will be a little less smooth and creamy. The bananas I used were super ripe, making them very sweet, so I didn't need to use any extra sweetener. You might want to add a teaspoon of maple syrup if you're using less ripe bananas or if you like your ice cream to be a little sweeter.
Here's a similar recipe that might be helpful: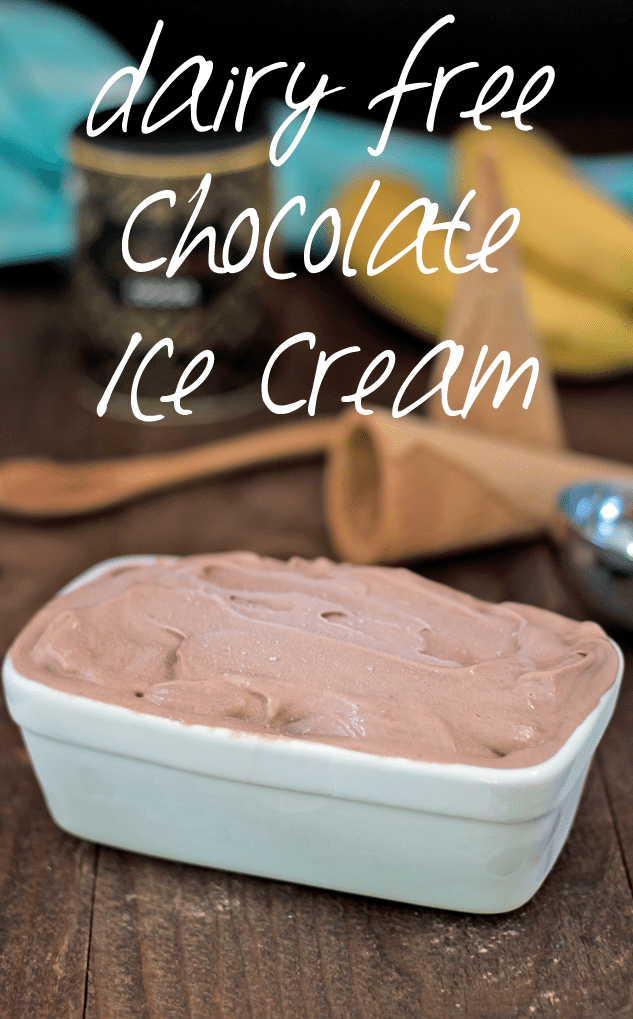 Ingredients in Dairy Free Chocolate Ice Cream
3 bananas, sliced and frozen
1/4 cup almond milk
1 tsp vanilla extract
4 tbsp cocoa, generous spoon

Directions
Blend everything in a food processor until the frozen bananas are smooth and everything is well combined.
Pour in a dish and allow it to freeze for another hour.
No really, it's that easy :)
This recipe serves two if you're sharing. But it could easily be one serving.
Enjoy!