This site contains affiliate links. Please see Policies for more information.
It's almost Friday and you have no idea what you want to throw together for happy hour. If your week has been anything like mine there's no time to be dreaming up complex and ridiculous happy hour recipes! The good news is that complicated and delicious do not have to be mutually exclusive! You can actually achieve a beautiful, delicious, and FAST with the same recipes believe it or not.
Today I'm going to share with you the perfect combo for your next happy hour celebration. No doubt you'll be needing one when the dust of "back to school season" settles and you can finally breathe again. Like everyone else we're gearing up for a new routine and a hectic change in schedules. When time is tight I need recipes that are delicious but simple, these two are perfect and they go together beautifully!
Happy Hour Recipes: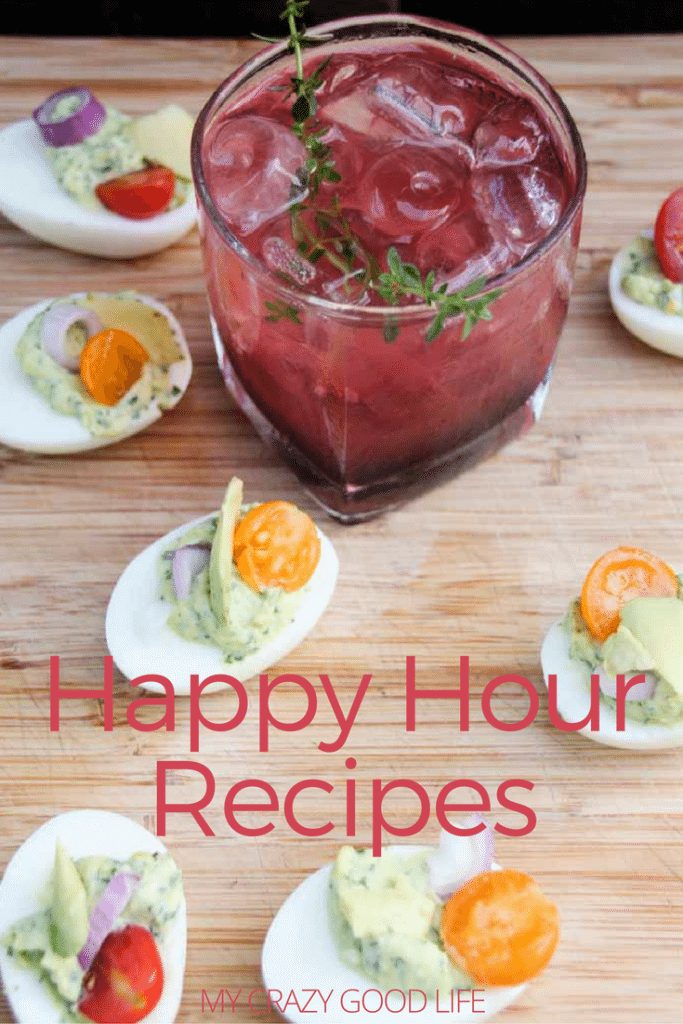 Happy Hour Recipes: Drinks
Let's be real, we want the drinks ready first right?!?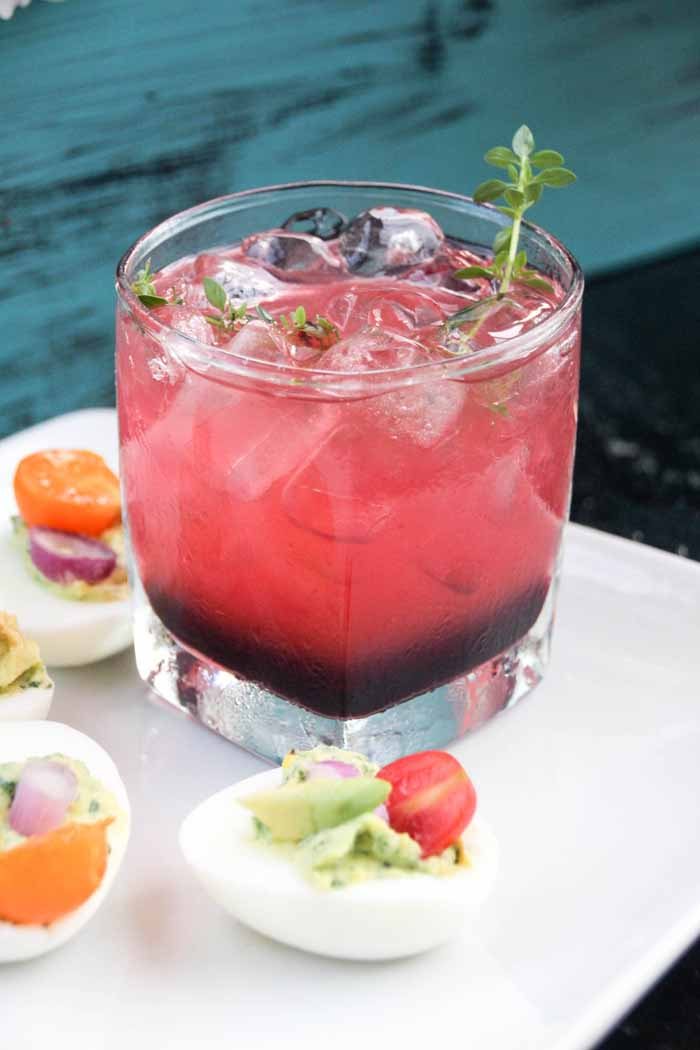 You might be thinking to yourself that this berry bourbon peach cocktail looks beautiful, you're right of course but that does not mean it's difficult to make! It's a breeze to make and you'll love how well they pair with the appetizer recipe. This is a sweet and fruity cocktail that is just perfect for an evening on the patio with friends.
Happy Hour Recipes: Appetizers
Now that we've got some delicious beverages to keep us company we can easily whip up an equally gorgeous appetizer!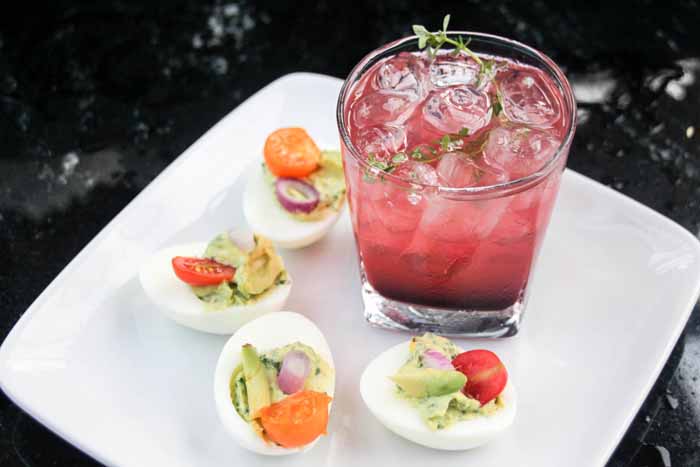 You will not be sorry you whipped these up. Not only are they incredibly beautiful they're also super delicious. Deviled eggs are the perfect accompaniment to the sweet and fruity berry bourbon peach cocktails. They'll balance each other out nicely for a great happy hour combo!