The holidays can be a tough time to be on the 21 Day Fix, but you can do it! I find that hosting parties at my own home (so I can control most of the food) or bringing appetizers to a party (to be sure I have food to eat!) really helps me stay on track. Here are my favorite 21 Day Fix holiday recipes and survival tips that help me during the holiday season.

21 Day Fix Approved Appetizers
Skinny 7 Layer Taco Dip from Christine Pechulis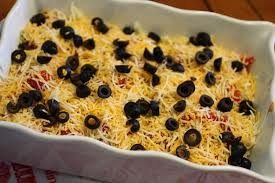 Baked Tomatillo Chicken Taquitos from Pureatz
Spinach and Artichoke Dip from The Foodie and The Fix
Asian Lettuce Wraps from Diehl With It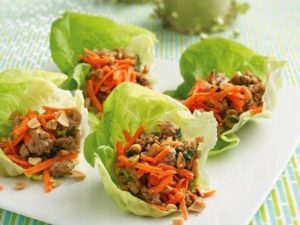 Turkey Pinwheels from From Forks to Fitness
Homemade Hummus from Stephanie Mayer
Healthy Deviled Eggs from Happy Detours
Homemade Baked Corn Tortilla Chips from the Beachbody Blog
Spicy Buffalo Cauliflower Bites from Lindquist Coaching
Tip: Use a spoon to fill your yellow container… how many spoonfuls fit into it? Use that count to help with portion control at parties!
21 Day Fix Approved Cocktails
21 Day Fix Citrus Daiquiri from Low Carb High Party
Red Wine Spritzer from Melinda Besinaiz
Tip: Go one-for-one between alcoholic and non-alcoholic cocktails to cut down on calories.
21 Day Fix Approved Party Dessert Recipes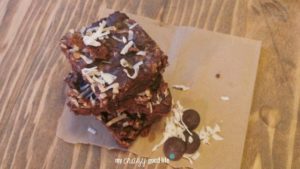 Pumpkin Chocolate Chip Cookies from Utterly Fit
Apple Honey Mini Pies from Pureatz
Chocolate Banana and Peanut Butter Pie from The Beachbody Blog
Chocolate Covered Strawberries from Pureatz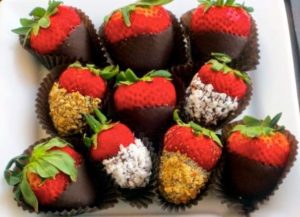 Canoli Dip from Christine Pechulis
Brownies from Simple Clean Fitness
Creamy Peanut Butter Bark from Healthy Empowered Mama
Tip: Fill your plate once to keep an eye on portion sizes! 
Save
1