One of the great features of the 21 Day Fix is that it is always evolving. Also, one of the most confusing parts of the Fix is that it's always evolving! With so many resources, I needed a way to keep it all straight. So, I collected all of the sources and combined into a single updated 21 Day Fix food list and am sharing it with you.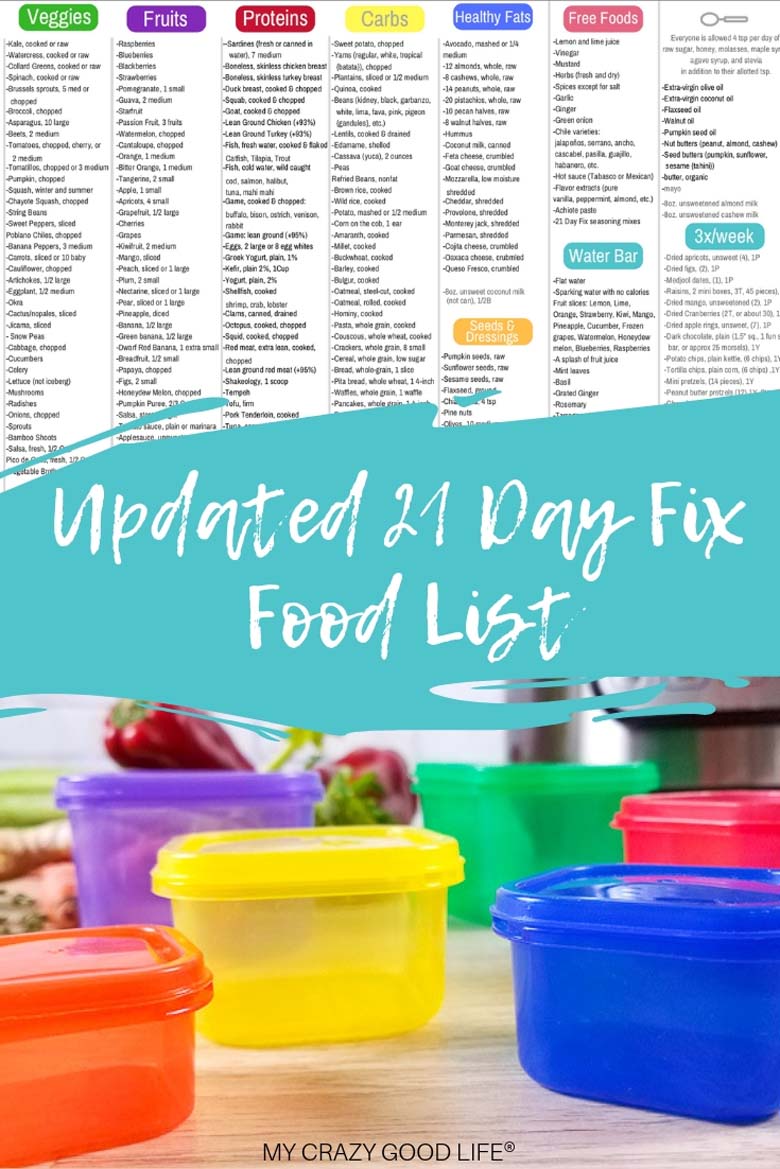 This 21 Day Fix food list has been updated last in October 2019.
What has been updated with the Ultimate Portion Fix?
There are a few updates with the Ultimate Portion Fix–but nothing huge. Here are some of the highlights:
Pickles have been added as a green container
Coldcuts are now required to be nitrate free but not low sodium (maybe because low sodium is so difficult to find for some people?)
Plan A gets an extra green container as well as an extra teaspoon
With regard to the eating plans themselves, there have been two additional plans added–E and F. You can read all about them and find examples meal plans here.
Is this an official Beachbody Food List?
There is nothing official about this list, but I do give you links to the official resources that I used to create it. This 2019 21 Day Food List is my frequently updated list of unpublished updates to the Fix.
Unpublished means that Beachbody hasn't printed these updates in one place yet–I update it when Autumn gives a container count for something not on the official list, or when there is an update from Beachbody that hasn't made it to print yet.
Why should I consider following this food list? It's not written by Beachbody.
Again, this is not an official Beachbody food list. This is what I have compiled from several sources on the web.
The items that I have added (from sources referenced in this post) are in gray, so you can see clearly what has been added. Anything black was in the original food list from Beachbody–the one that came in the 21 Day Fix package.
Is there an order to the 21 Day Fix Food List?
Yes!! I know a lot of people are frustrated that the list isn't in alphabetical order, but the items are listed in order from most healthy at the top to least healthy at the bottom. You should know that all of the items are healthy–whole foods, nutritious foods, and the best foods you can choose.
If you're looking to buckle down past a plateau and continue losing weight, for example, I'd choose sweet potatoes over brown rice, or chicken breast over beef.
How do I begin the 21 Day Fix?
Getting started on the 21 Day Fix isn't hard. Click the link to read my overview of the program to help get you started. Basically, calculate your bracket, read the food list, and off you go!
The 21 Day Fix has an exercise program as well. Many people have seen weight loss just by following the nutrition program or nutrition plan, but I recommend incorporating an exercise program as part of a well-balanced plan. Even if you don't follow the fix exercise program, you can always incorporate other programs–even walking. Do what you can, but don't overwhelm yourself to keep it sustainable.
Here is a huge list of 21 Day Fix recipes for you–all separated into categories for easy selection.
If you're new to the 21 Day Fix, or starting soon, here's a list of essentials to get off on the right foot:
Do I have to meal prep on the 21 Day Fix?
Don't stress and think that you have to meal prep everything to be successful–you don't. Use my free printables (including tally sheets, measurement charts, and more) to stay on track and if you're looking for an easy way to begin meal prepping, head over to my post about getting started with meal planning and prepping–it's got a few free printables and is so helpful!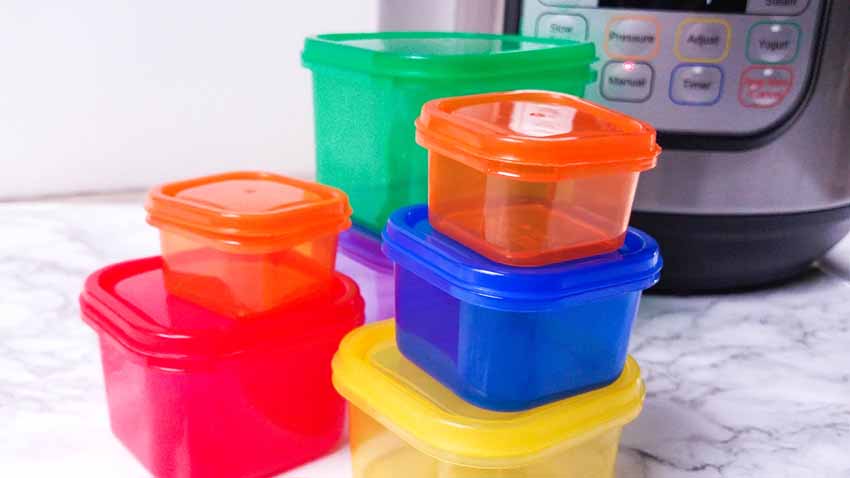 How do I know if something is 21 Day Fix approved?
When you're in need of something from the grocery store and are comparing options, a good general rule is to select the one with the least amount of ingredients that are minimally processed. The ingredients in the food that you're eating is more important than the nutritional information (calories, fat grams, etc).
The focus isn't on fat/calories–it's on the quality of the food that you're eating. For more details, check out this article on how to tell if something is 21 Day Fix approved–it's super helpful when you're starting out!
What other Beachbody programs are out there?
In addition to the 21 Day Fix, you might love 21 Day Fix Extreme–it's a more…hard core version of the Fix. You're allowed less carbs, no treat swaps, and the workout program is a bit more targeted. If you're a member of Beachbody on Demand, you can choose from a TON of different workout programs for one yearly price.
In addition to exercise programs, Autumn Calabrese has a cooking show and the Fixate cookbook. To be honest, I'm not huge fan of either the cookbook or show because there are inconsistencies with the tenets of the program. I'll give you a few examples.
While Fixate has a lot of recipes, many of them require a ton of ingredients that are either expensive and seldomly used, or both. They also include foods that are not Fix approved, and many have incorrect container counts.
OR enter your name in the box below :)
By entering your email address, you will be added to the My Crazy Good Life email list. You can unsubscribe at any time. The information will only be used to provide you with updates according to our privacy policy, found on our website. We will never sell your info.