If you're looking for an updated and organized 21 Day Fix Food List to print and hang on the fridge, I've got one for you! In addition to the free printable, you will find tons of helpful tips and resources to be successful in your next round.
Autumn Calabrese provides so much helpful information, and one of the great things about the 21 Day Fix diet and exercise program is that it is always evolving. This also makes the program difficult to follow.
With so much changing information in various places, I needed a way to keep it all straight. So, I researched all of the resources and combined the updates into a single sheet. Then I separated the pages into two for those of you who requested a larger font.
I'm not a Beachbody coach, I'm just like you – someone on the journey to a healthier lifestyle so I'm sharing this with my fellow FIXers.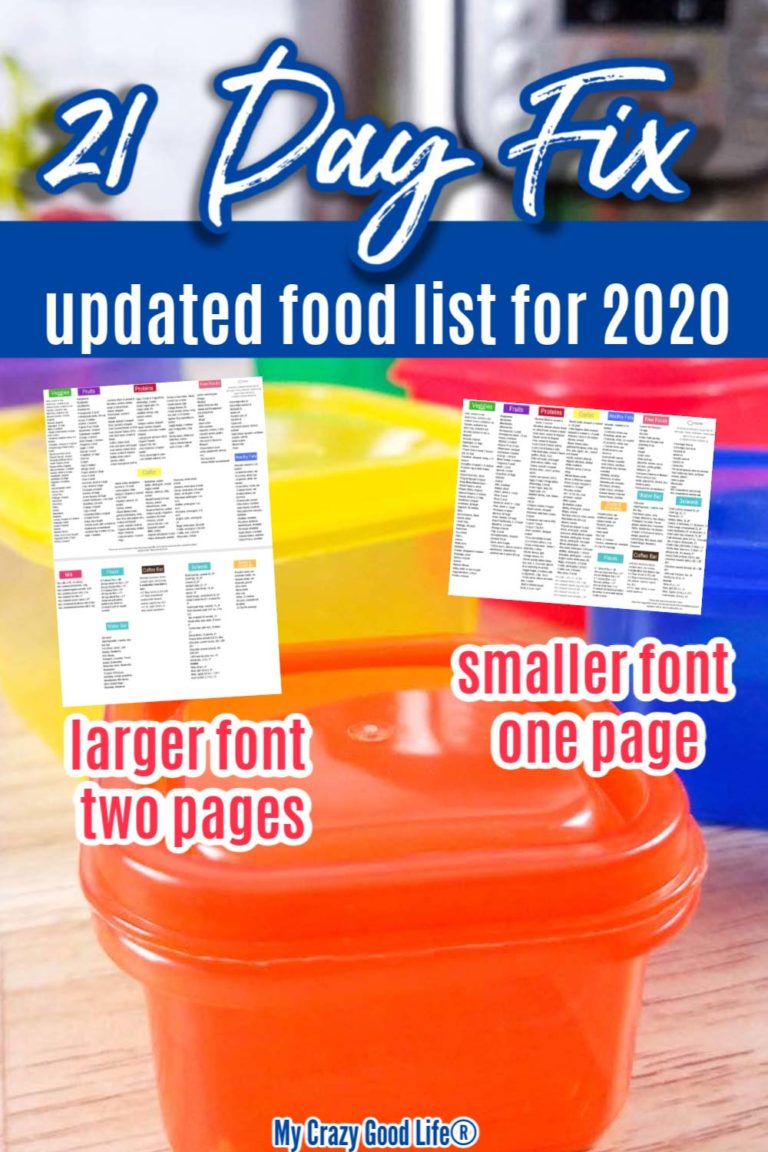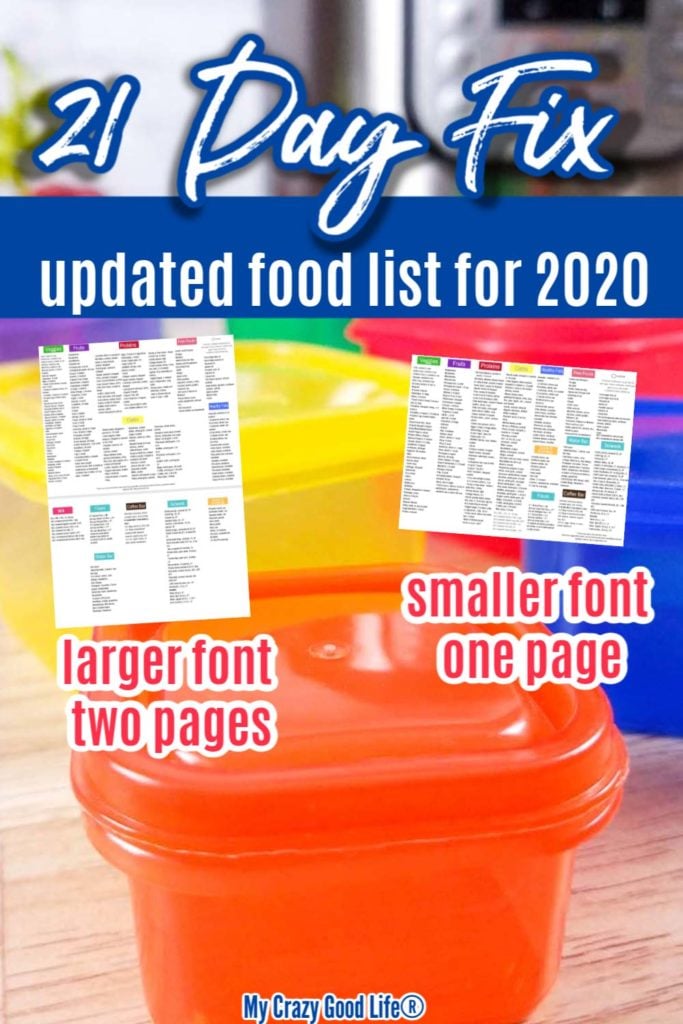 This food list was updated in February 2020 to provide you a two-page printing option because there's just too much information for you to easily see on one sheet. If you prefer to have the entire sheet on one page, I have that as well. While this list is unofficial, I check for changes monthly and give you the links to where I found the official updates.
Becca's Tip: Download and print two copies of the list. If you're printing the two-sheet option, place pages back to back in a clear page protector. Hang one on the side of your refrigerator and take one with you to the grocery store so you have an easily accessible shopping list to make refer to while you shop.
What's the difference between the Fix and Ultimate Portion Fix?
The Portion Fix is the new and updated version of the Fix. There are a few 2019 updates with the Ultimate Portion Fix–but nothing huge. Here are some of the highlights:
Pickles have been added as a green container
Coldcuts are now required to be nitrate free but not low sodium (maybe because low sodium is so difficult to find for some people?)
Plan A gets an extra green container as well as an extra teaspoon
No updates to 21 Day Fix Extreme
Mayo has been added to the list as a teaspoon
Butter has been added as a teaspoon
Unsweetened applesauce has been added
Beef and chicken broth have been updated
There are two new brackets: E and F. You can find 21 Day Fix meal plan PDFs for those brackets here.
---
---
Come FIX with me! We're starting our next round on November 1!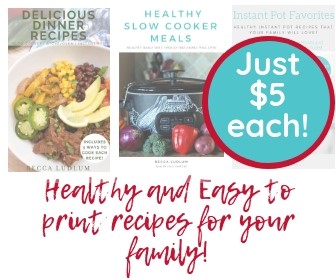 ---
---
Is this an official Beachbody Food List?
There is nothing official about this list, but I do give you links to the official resources that I used to create it. This 21 Day Food List is my frequently updated list of updates.
Typically, I update this list when Autumn gives a container count for something on Instagram or Facebook, when a BB employee confirms something in their forums, or when there is an update from Beachbody that hasn't made it to print yet.
Is the 21 Day Fix Food List in a certain order?
Yes! I know a lot of people are frustrated that the list isn't in alphabetical order, but there is a reason for this. The items are listed in order from most healthy at the top of the list to least healthy at the bottom.
While all of these foods are healthy, the most nutritious ones are at the top. If you're looking to buckle down past a plateau and continue losing weight, for example, I'd choose sweet potatoes over brown rice, or chicken breast over beef.
Tips for your grocery store trip:
Stick to the outside aisles of the grocery store–that's where most of the unprocessed foods are located.
A full meal prep is not mandatory–prepping something like brown rice or sweet potatoes for the week might be enough to help you get by!
Don't forget about healthy snacks–many time we reach for something unhealthy when we get hungry, but having simple Fixed snacks on hand helps you stay on track.
For busy weeks, look to fresh convenience foods offered by the grocery store. Fresh cut vegetables and fruit are usually available in the produce section.
Pack snacks when you know you'll be out all day. Carrying a cooler full of fresh fruit and vegetables, nuts, and hard boiled eggs is something I often do!
Are you new to the 21 Day Fix?
Getting started on the Fix isn't hard. Click the link to read my overview of the program to help get you started. I've included everything you need to know, including the first step of how to calculate your bracket. Click here to use this quick and easy 21 Day Fix bracket calculator to find your bracket.
What are the color coded containers?
Each of the 21 Day Fix containers has a purpose. Together they give an easy guide to follow to ensure that you're eating the correct portions of food in the correct macronutrient categories.
Be careful when buying the containers, as I've seen many brands on Amazon that have the incorrect colors or sizes. Check out my Amazon store for the ones I've verified to be the correct sizes and colors.
Here's a quick run down of the containers. The links lead to my collections of recipes that contain at least one full container of that color for each serving:
How do I calculate containers for recipes on the 21 Day Fix?
Easy! I made a video for you about how to count containers for a recipe on the Fix. I hope it's helpful!
In short, you calculate the containers for the entire recipe first–then divide those counts by how many servings your recipe makes.
The best 21 Day Fix recipes:
I have to make sure you know that there are more than 200 healthy 21 Day Fix recipes here on My Crazy Good Life. Here are some reader favorites: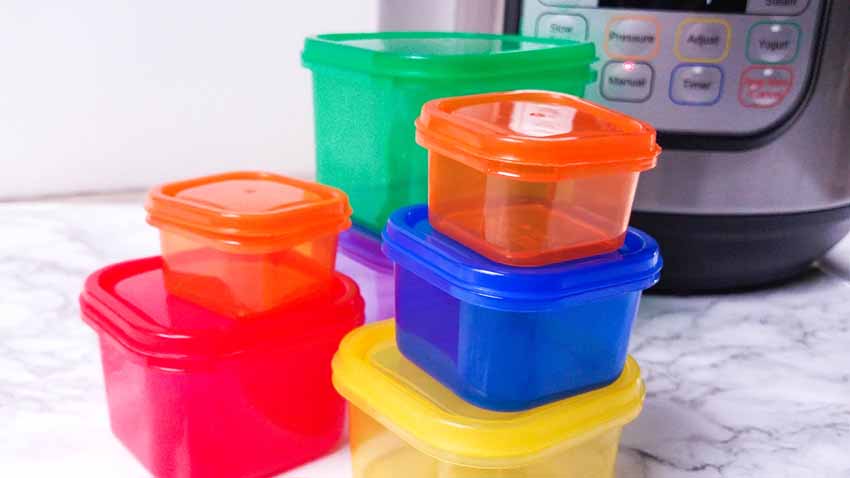 ---
Meal Prep in an Instant: My new book!
Order Meal Prep in an Instant today!
Seven weeks of easy to make meals with detailed instructions for the Instant Pot.
Click here to download 21 Day Fix container counts and WW points for the book!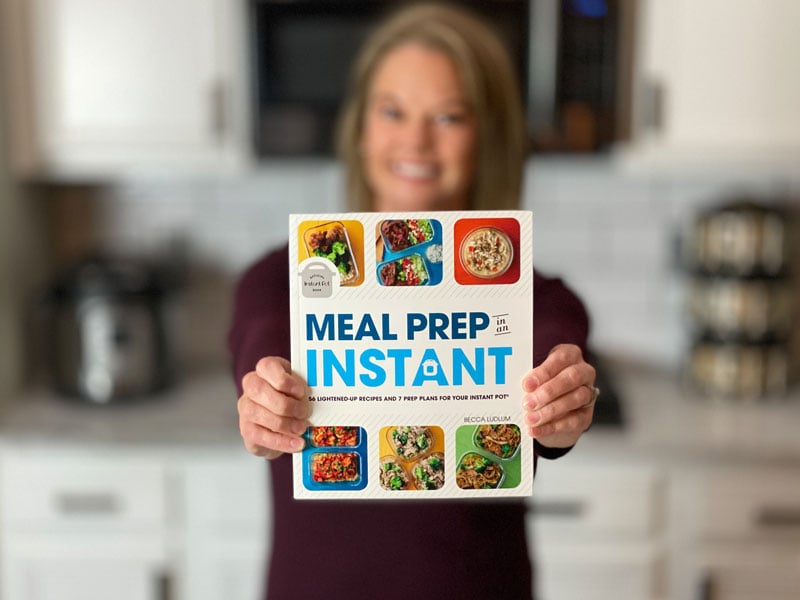 ---
How do I know if something is 21 Day Fix approved?
The focus isn't on fat/calories–it's on the quality of the food that you're eating. For more details, check out this article on how to tell if something is approved–it's super helpful when you're starting out!
Why should I sign up for your emails?
I have a lot of resources to help you be successful on the 21 Day Fix diet and exercise program. There are more than 30 free printables in my library, including 21 Day Fix meal plan PDF for every calorie range, color coded tracking sheets, measurement charts, and so much more. I only ask for your email one time to give you access to my entire printable library, not just this one food list.
If you'd like access to my FREE printable library, sign up here. You will be emailed a link and password along with your 21 Day Fix Quick Start Guide. Please check your spam and junk folders for an email from becca@mycrazygoodlife.com :)
After entering your email address, you will be added to the My Crazy Good Life email list. You can unsubscribe at any time.
Comments have been closed on this post. To access the food list, enter your information in the box above and be sure to add becca@mycrazygoodlife.com to your address book.
Can you drink on the 21 Day Fix?
You can! Alcohol counts as a yellow container treat swap on the 21 Day Fix. Learn more about 21 Day Fix treat swaps.
What do the 21 Day Fix colored containers mean?
Veggies are GREEN, Fruits are PURPLE, Proteins are RED, Healthy Carbs are YELLOW, Healthy Fats are BLUE, and Seeds and Dressings are ORANGE. Read more about 21 Day Fix Containers.