There are new updates for the 21 Day Fix all the time! Autumn is always making videos on her YouTube Channel, and Facebook page, and there was a new updated food list for the 21 Day Fix released last year.
I've created a few downloads for your phone about all of the unpublished changes, and work hard to keep track of them for you so that there is ONE place for you to find all of the most current information about the 21 Day Fix guidelines. This is my frequently updated list of unpublished updates to the Fix. I update it when Autumn gives a container count for something not on the official list, or when there is an update from Beachbody that hasn't made it to print yet.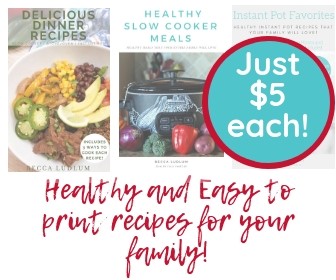 Instead of referencing several books, websites, and pages, I decided that enough is enough and I wanted one place where all of the information can be found. This is my solution.
Here is my updated food list for 2018. As someone who uses the 21 Day Fix as a guide to eating–I'm always looking for ways to keep an updated food list handy.
I don't love scribbling all over my food list when changes pop up (like when almond milk went from a yellow treat swap to a tsp!) so I decided to create an all-encompassing updated food list for the 21 Day Fix for 2018. I hope to update this at least once a year!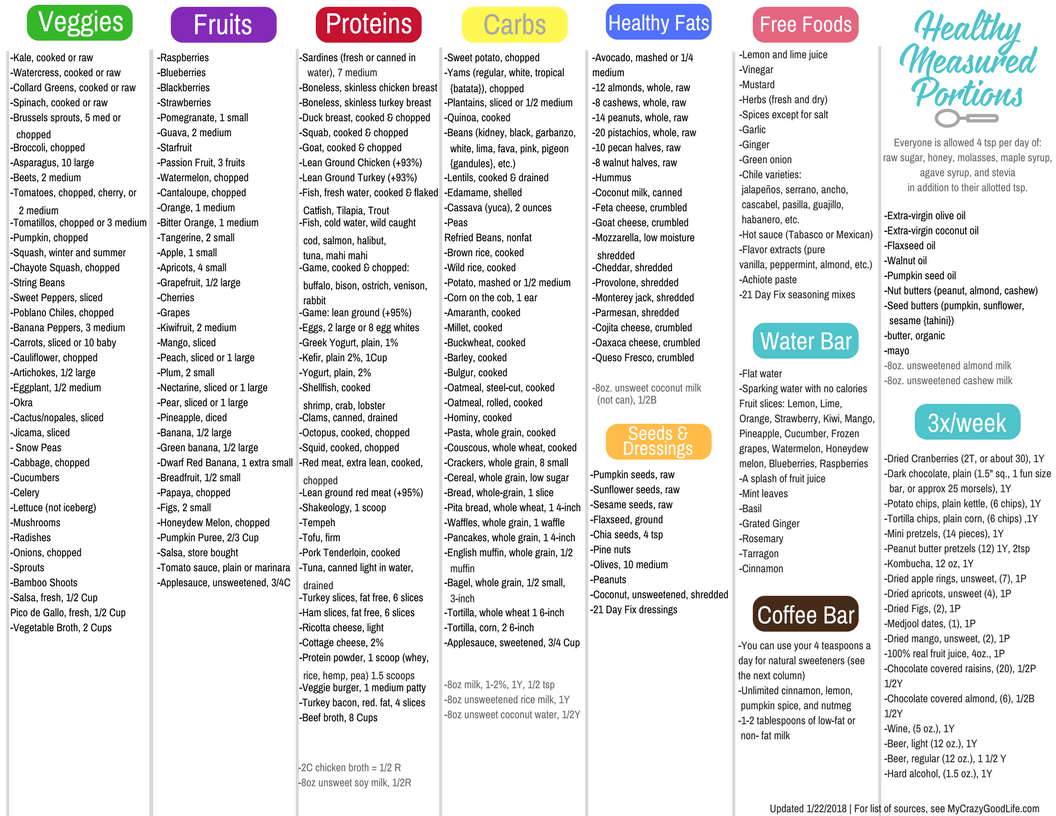 For the full resolution download (it will print clearer), click here and then look in your downloads folder.
If you're just starting the 21 Day Fix, know that the entire point of the program is to build a better you. Use up the food that you have in the house and slowly start eating according to the updated foods list.
When you're in need of something from the grocery store, buy the option that has the least amount of ingredients. The focus isn't on fat/calories–it's on the quality of the food that you're eating.
If you have a hard time sticking to the plan, maybe try a three days on and one day off approach? It can help you be successful without the commitment of 21 days right in the beginning. The 21 Day Fix is something that you CAN do, but you might need to modify a little at first.
Also know that there are a lot of people who (after the first round) decide that they can't give up a certain product or two. That's ok, make the lifestyle work for you.
If you can stick to the 21 Day Fix 99% of the time but just can't give up your coffee creamer without turning into a mad woman, keep your coffee creamer! You've overhauled the rest of your diet and the indulgence is worth it for you.
Planning your meals and snacks can be a HUGE help on this journey! Know that sitting down and writing down your food plan for the day or week will help you be more successful on the Fix.
There are a ton of free resources on this website–21 Day Fix recipe roundups, recipes with container counts, Fixed Instant Pot recipes, free printables and tips, and tons more.
317