There is nothing better than a bowl of warm soup on a cold day. To make things even better, soup usually contains whole foods and other very healthy ingredients. Soup is also typically easy to make. These 21 Day Fix soup recipes can help warm you up, fill you up, and get you going!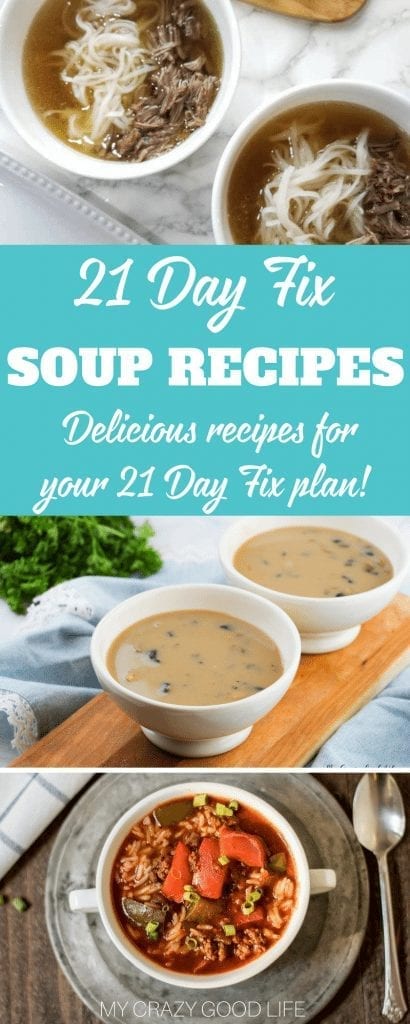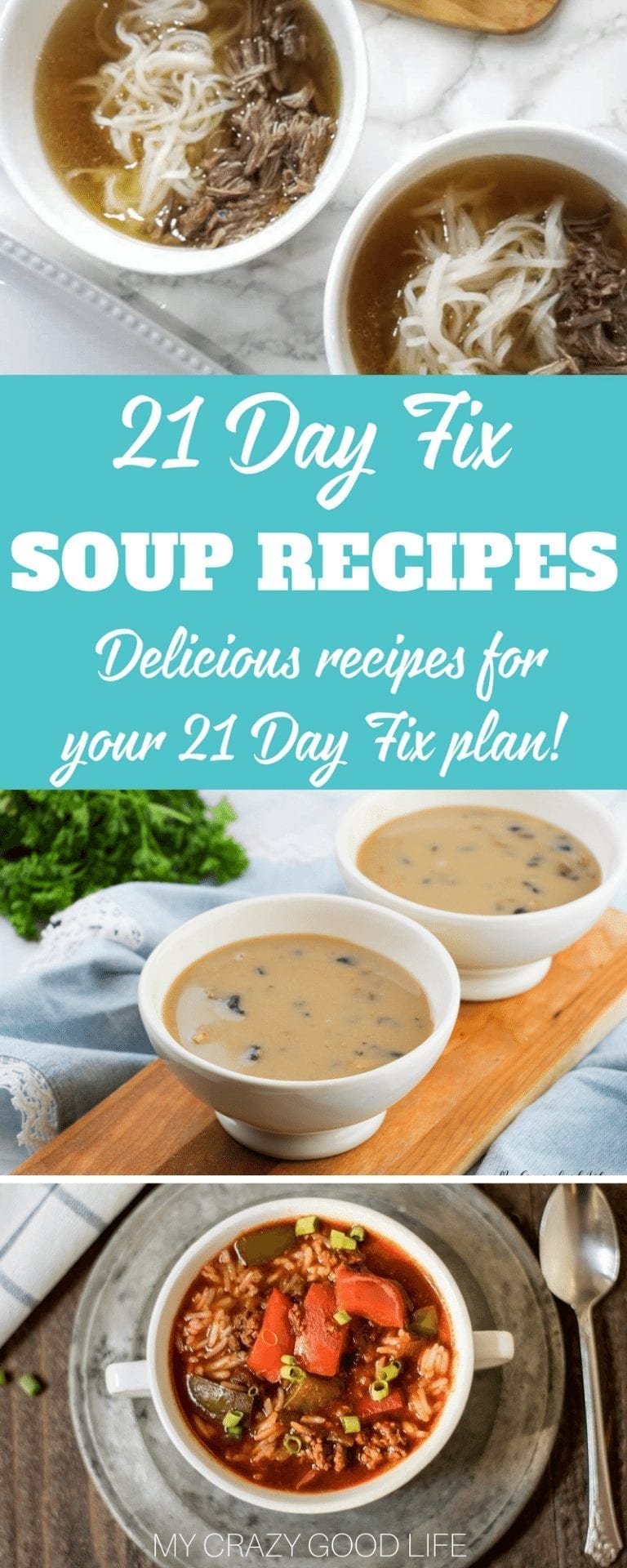 The health factor means that soup makes a great meal for people on the 21 Day Fix nutrition plan. Stay healthy and fit with some of the best 21 Day Fix soup recipes this winter.
21 Day Fix Meal Prep
Making 21 Day Fix soup recipes is a great way to meal prep. I love that I can make a large batch of anything and freeze it for reheating at a later time.
21 Day Fix soup recipes are perfect for lunch and dinner during the week as well. One batch makes meals for the whole week which saves me time, energy, and money!
21 Day Fix Soup Recipes
These soup recipes are a great mix of flavors and styles. There's something for everyone to try. You can find options for the Crockpot, there's even some soup recipes for the Instant Pot.
Dairy Free Butternut Squash Soup Recipe
Sausage, Vegetable, and Barley Stew
If you are looking for some fall favorites you can't go wrong with the butternut squash. It makes recipes creamy, delicious, and it's a healthy alternative to more dairy heavy choices.
I love making hearty soups. They're filling, delicious, and of course, totally 21 Day Fix friendly! What could be better than a healthy meal that doesn't blow your daily counts.
Making soup is a great way to feed the family and healthy and delicious meal they'll love without having to spend a lot of time in the kitchen. I enjoy making home cooked meals that I don't have to slave over in the kitchen, these soups are some of the best.