If you have an Instant Pot that is not coming to pressure, there are things you can do to troubleshoot it. Your foods won't cook properly without pressure so this is an important issue to fix.
Instant Pot Pressure Cookers–all electric pressure cookers–rely on liquid and a tight seal to pressurize. But there are other factors, as well–the temperature of your food, how full your pot is, and if your sealing valve is closed.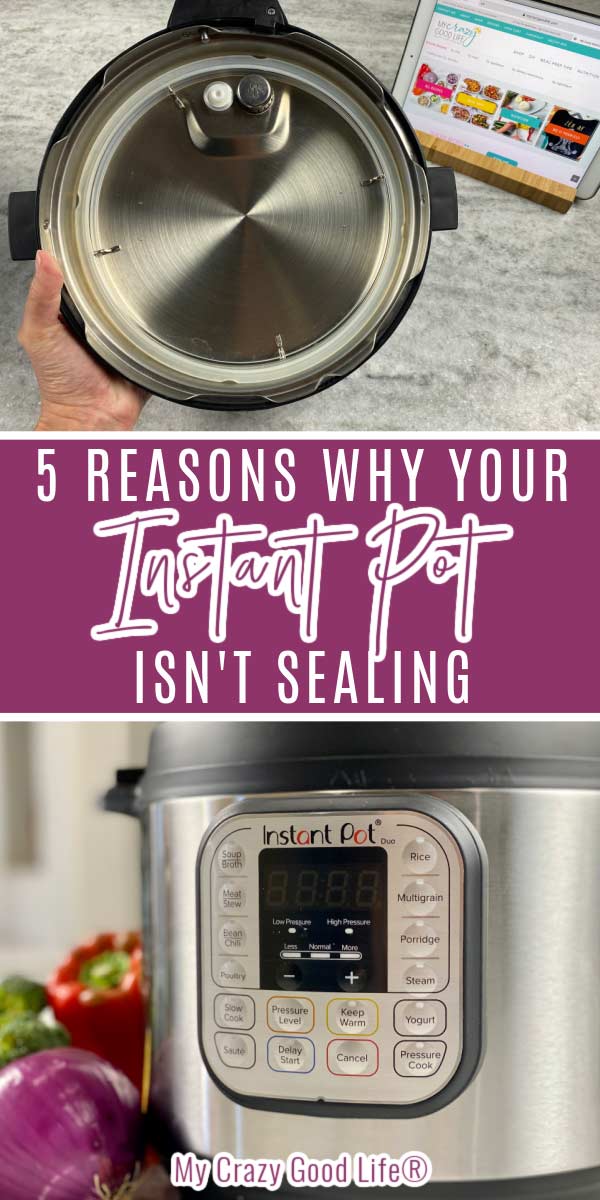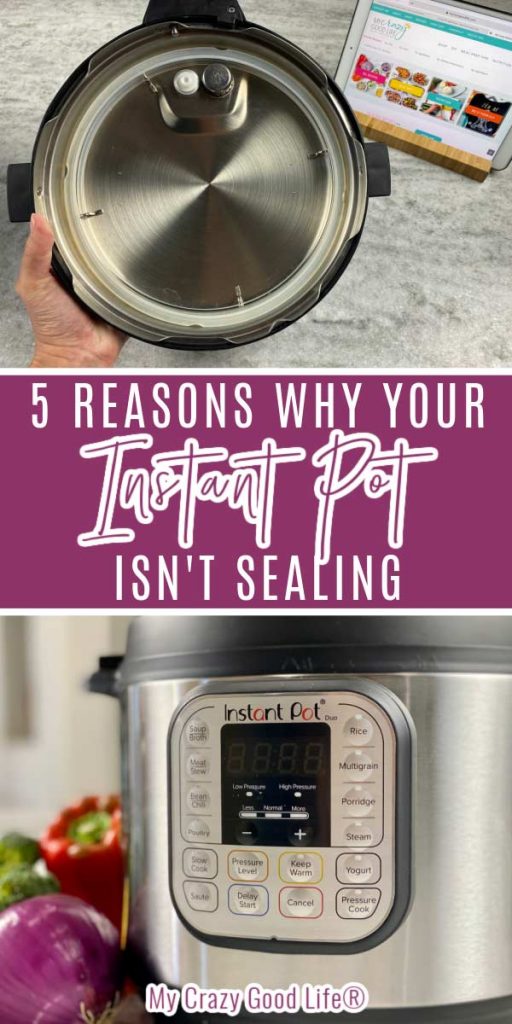 The sealing ring is actually an Instant Pot safety mechanism. It's often to blame for your pot not sealing, but there are a few other reasons why your pot might take longer than usual to come to pressure.
I've been creating healthy Instant Pot recipes for several years now, and have a lot of experience cooking with this amazing appliance. I've got you covered ;)
1. Start with the easiest fixes first
Before we get into any fixes that involve replacing parts or pieces, there are a few common Instant Pot issues you should always check:
Ensure that you lock the lid and the pressure/steam release valve is in the sealing position. If the steam release handle or valve is open or in the venting position, your pot won't come to pressure because steam is leaking out.

The Instant Pot lid makes an electronic chime when it's in place. Try opening the lid and close it again to make sure you hear the sound.

Did you remember to add a cup of liquid to the bottom of the inner pot? If you are cooking pot in pot, with a smaller dish inside your inner pot, make sure the liquid went into the bottom of the inner pot.
Check the float valve (the metal cap) on the inside of the lid. Is it stuck? Is something like food or moisture keeping it from properly engaging? Did you clean your Instant Pot lately?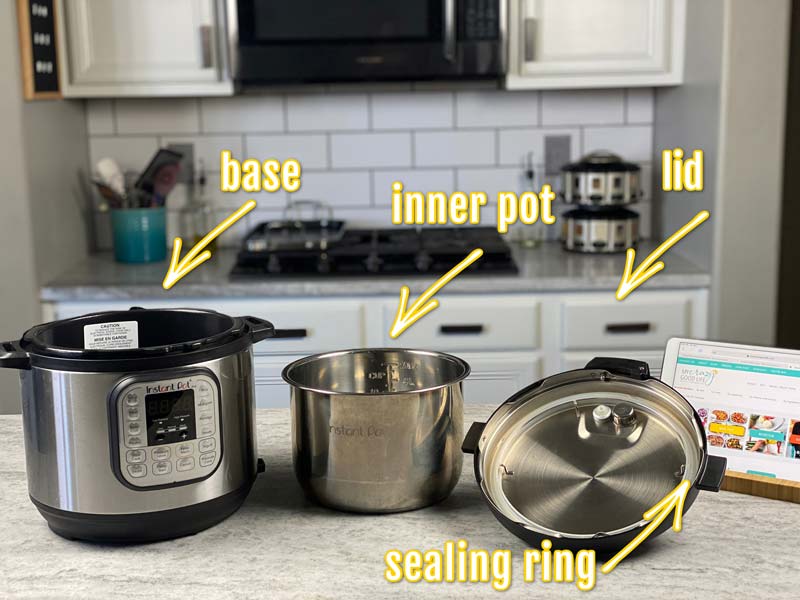 If you add frozen food to your pot, your pot might take an unusually long time to come to pressure. If you know you'll be adding frozen food to the pot I recommend adding the water first and pressing saute to warm the water up. This helps your pot some to pressure faster.
2. Old, Bad, or Dirty Silicone Sealing Rings
The next easiest thing to do when dealing when your InstaPot won't seal and come to pressure is to check the sealing ring.
Do a quick pressure release of the pot, assuming any has built up, and then remove the lid. Wait until the lid is cool and wiggle the sealing ring to ensure it's firmly placed in the lid.
Look for discoloration, stretching, debris in the ring, or small tears or cracks.
Instant Pot sealing rings should be replaced every 6-18 months depending on your level of usage and if they show signs of wear.
I like to keep a set of sealing rings on hand in case one stops working, and I talk a lot about why I use separate sealing rings for different dishes in my post about sealing ring odors.
Sealing rings don't usually wear out over time–old sealing rings will simply not work one day when you are trying to cook foods. I keep extra Instant Pot authentic sealing rings on hand in case one stops working on me.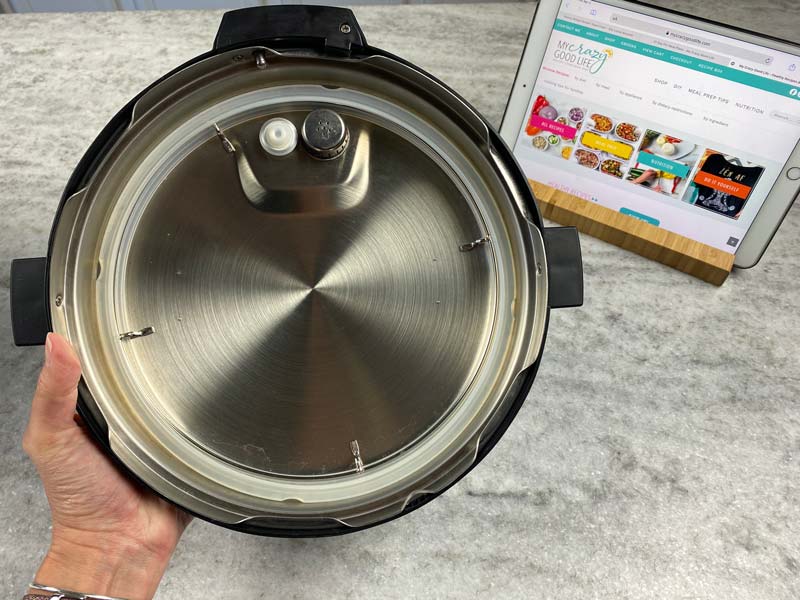 3. Water and Liquid
Do you have enough liquid in the Instant Pot? Water or other thin cooking liquid is required for the Instant Pot (and any electric pressure cooker) to build and maintain pressure for cooking.
Each pot requires a certain amount of non-dairy liquid (typically water, plant based milk, or broth) in order to come to pressure fully and properly. Check out the list below to learn more about your size of Instant Pot.
If you find that your Instant Pot won't come to pressure, you may need to add more liquid. Even if a smaller amount of water has worked for you in the past, adding more water is sometimes necessary (we all have bad days, even the Instant Pot).
8 Quart Pots: 1 1/2 – 2 Cups
6 Quart Pots: 1 Cup
3 Quart Pots: 3/4 – 1 Cup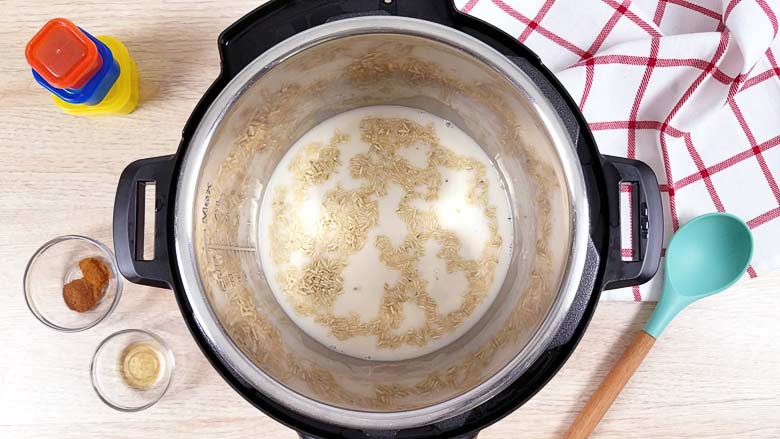 4. Overfilling The Inner Pot
Did you know you can overfill the Instant Pot? Adding too much food to the pot will make it difficult for the pot to come to pressure because there's not enough room for the steam to build up and create pressure.
There are lines on your Instant Pot inner pot that show how much food you should add to it.
If you are cooking something like soup, pasta, or even potatoes and you are above the fill lines (or even just close to the fill lines), remove some food and restart the cooking process.
Overfilling your Instant Pot is never a good idea. There are a few reasons why:
It will take a long time to come to pressure, if it comes to pressure at all.
It will not safely cook the recipe.
The food might not cook properly because the cook times will be off (due to the time it takes to come to pressure).
When you release the steam, food could come out of the steam release valve, making a mess of your kitchen and the lid.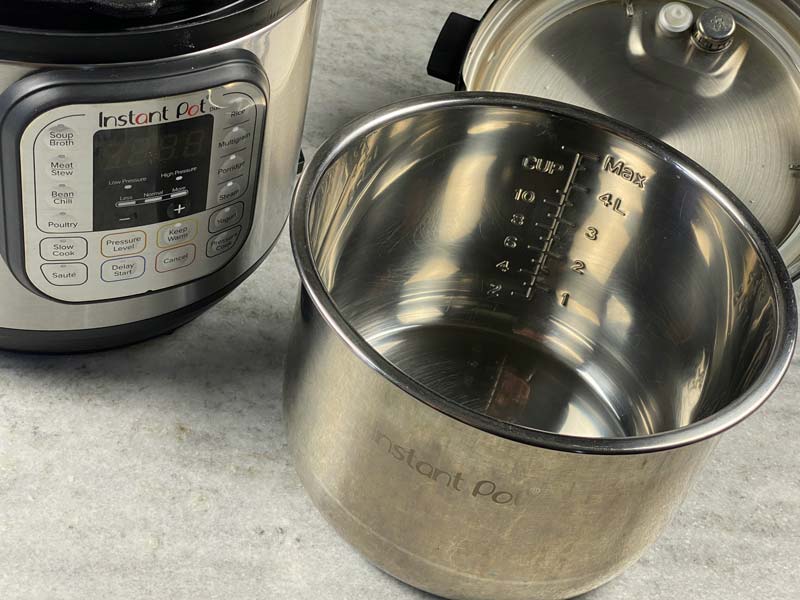 5. Damaged Pot Or Lid
If you have tried everything listed above and can't seem to get your pot to come to pressure, there are a few things to consider:
Have you dropped the pot or the lid?
Did moisture get inside the outer pot?
Did anyone borrow the pot and potentially damage part of the Instant Pot?
If your pot has been dropped or damaged or if you still can't get it to come to pressure the best thing to do is a simple water test. Then I'd recommend calling Instant Pot.
Instant Pot has amazing customer service. They'll help you get a replacement, a repair, or help you troubleshoot more difficult electronic issues.
More Instant Pot help: