These 2B Mindset appetizers allow you to continue your #veggiesmost mindset! Finding 2B Mindset snacks for happy hour and game day is easy with this list of healthy appetizers.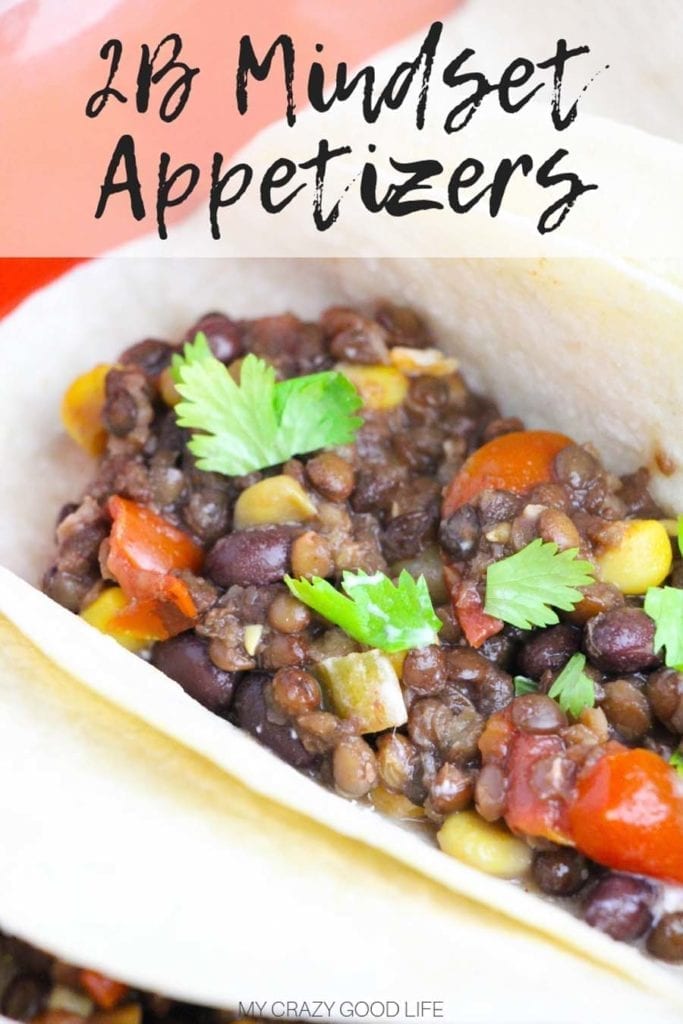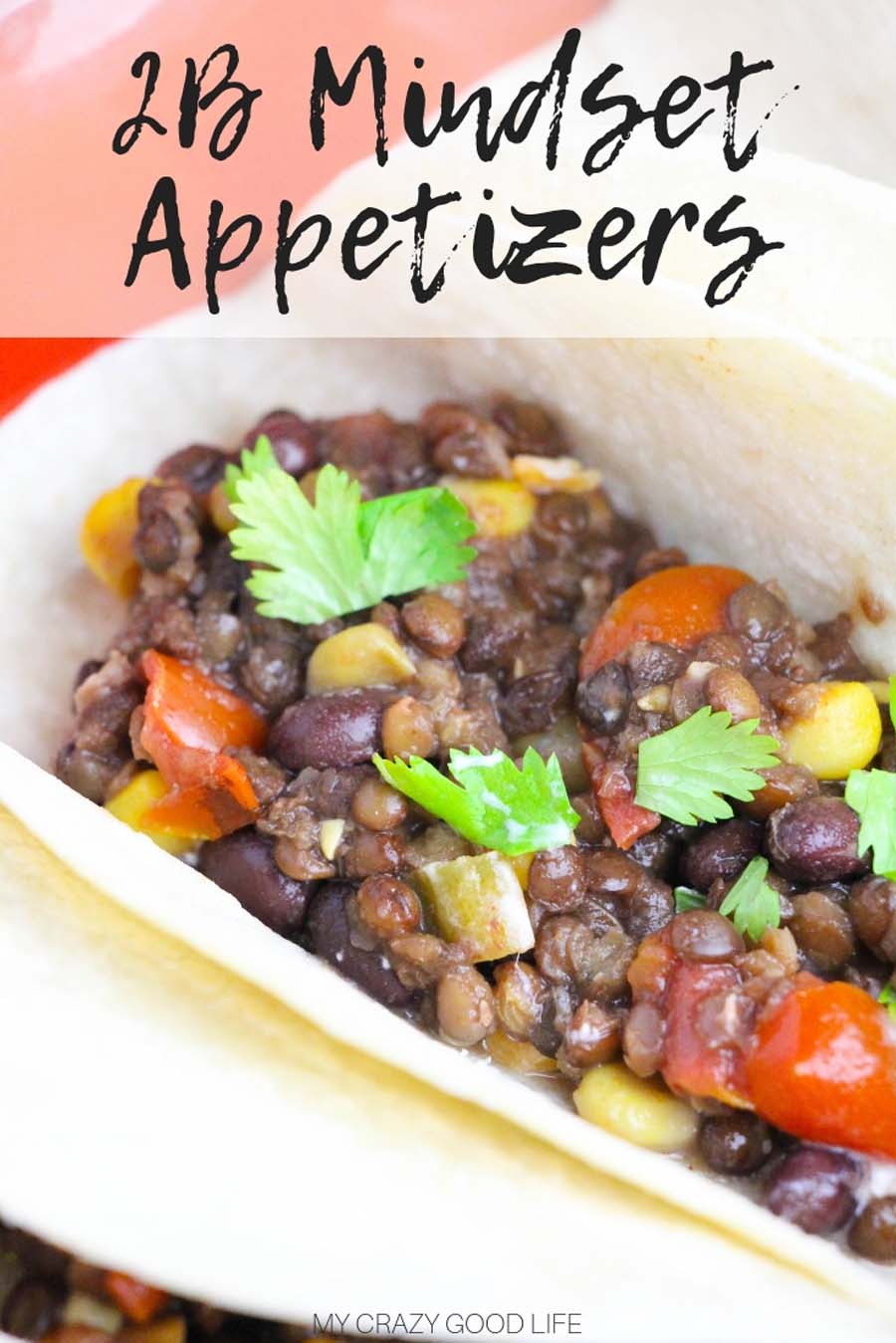 What is 2B Mindset?
2B Mindset is a nutrition program from Beachbody that is designed to help teach portion control and common sense eating habits with an easy system! It focuses on plate proportions. For example, 25% protein, 50% vegetables, 25% fiber filled carbohydrates. This method makes it easy to fill your plate with more healthy and nutritious items at the right times throughout the day. There is also a guide for food choices that tells you what is included in the plan and what is not, another helpful part that makes losing weight and getting healthy a breeze.
Do you have more info on 2B Mindset?
Yes! I've shared a bunch of great recipes (I'll link a bunch of them below) and I also have a review of the program which you can check out. I have some 2B Mindset meal plans that you might find helpful as well. Check out some of these recipe roundups that include everything from breakfast to Instant Pot options!
Are these healthy appetizers?
Yes! The great thing about these 2B Mindset appetizers is that they're healthy. It's a great way to make sure you are including in smart choices for parties, gatherings, and holiday events! I love that these are mostly lightened up versions of our favorite appetizers. They make a wonderful addition to any event and I can rest easy knowing that they fit into my healthy lifestyle goals.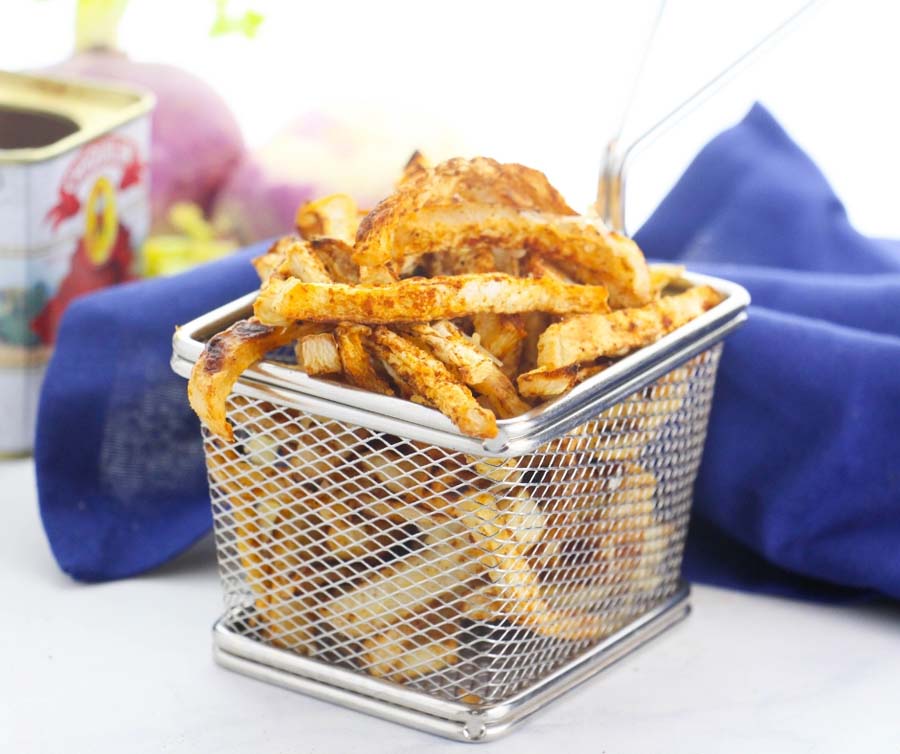 2B Mindset Appetizer Recipes
Now let's dive on in to some tasty 2B Mindset appetizer recipes. These recipes are great as part of a holiday grazing table as well!
Healthy Spinach and Artichoke Dip
Can these 2B Mindset appetizers work for other healthy lifestyle plans?
You'll want to check ingredients to be sure that all of these fit into other plans. Not all the Beachbody program or all healthy lifestyle plans have the same guidelines for food choices and options. When it comes to tracking programs like Weight Watchers and 21 Day Fix, you'll want to calculate the recipes and be sure that they fit into your exact program!
Some of these recipes might include the information for other healthy lifestyle programs in which case you might already have a head start on those calculations :)