Everyone is raving about the Sous Vide Egg Bites available at Starbucks, but one thing we all agree on is that they're expensive and unhealthy! I'm sharing my copycat Starbucks Egg Bites recipe so you can make this healthy breakfast at home and save some cash and calories.
I have included a ton of information here so this is your one-stop shop for information about different ways to cook them, what nutrition plans they support, and how to store them for meal prepping.
They're great for meal prepping so you can take these on the go for breakfast. Bonus: they're Weight Watchers, 21 Day Fix, Trim Healthy Mama, and 2B Mindset friendly, and counts for each diet are included below.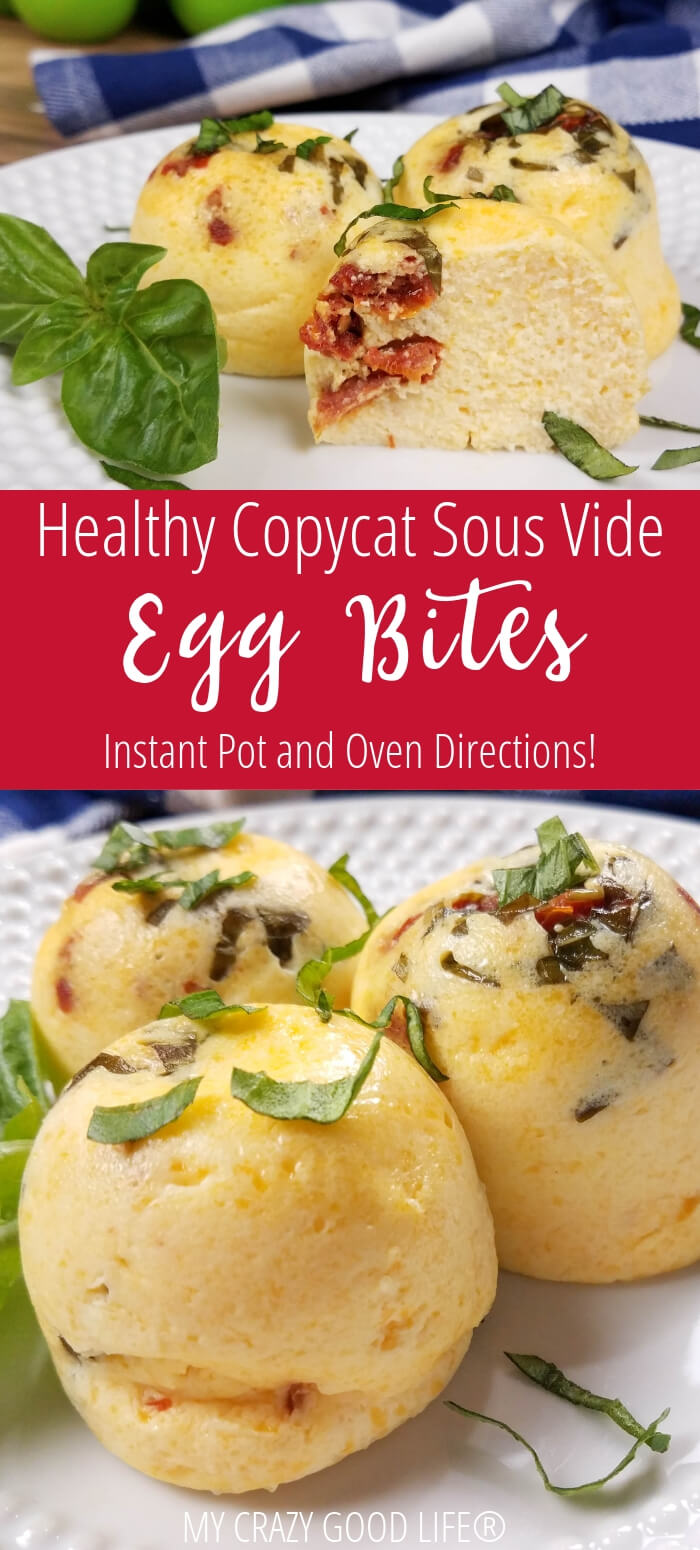 What makes this a healthy recipe?
I've omitted the heavy cream and cheeses that Starbucks uses and replaced them with ingredients such as cottage cheese and Greek yogurt in this Instant Pot egg bite recipe. If you're not a fan of cottage cheese or Greek yogurt, I promise that those flavors and textures do not come through since the ingredients are blended.
Is this a Sous Vide Egg Bites Recipe?
No, this is a post about how to make them in the Instant Pot and the oven without a sous vide appliance. This is a copycat recipe for the Starbucks Sous Vide bites, but since most people don't have sous vide capability, I wanted to show you how to make these delicious bites without one.
These Sous Vide egg bites are delicious and taste very similar to the ones you can buy at Starbucks. No water bath container is needed for this recipe, as it's cooked by itself in a pressure cooker or in the oven.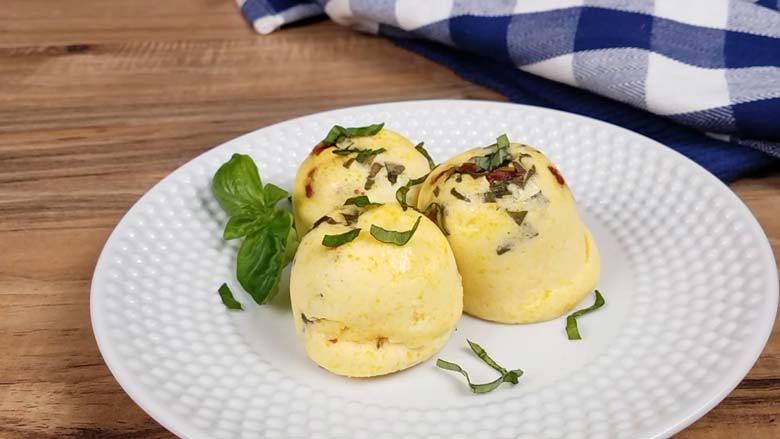 ---
Can I help you Meal Prep in your Instant Pot?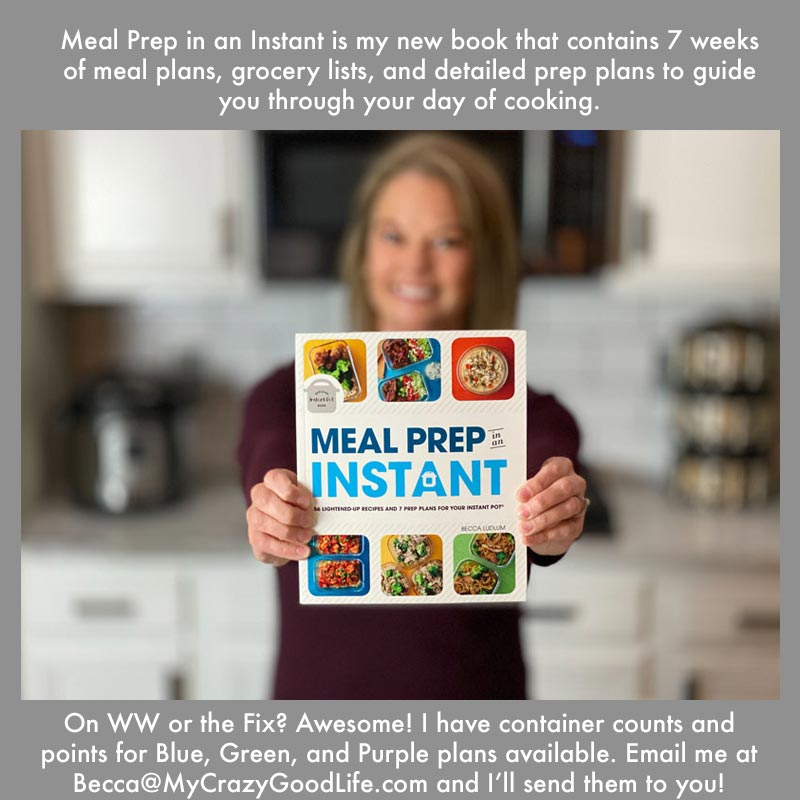 Read more about Meal Prep in an Instant here, and download the Fix container counts and WW points for Blue, Purple, and Green plans here!
---
Healthy Eating Plans
21 Day Fix Container Counts for two bites: 3/4 red container, 1/2 blue container – I don't count the green since it's 1/7th of a green container.
If you're looking to make these without using your blue container, it's super easy–just leave the cheese out. They'll still be fluffy and rich because of the cottage cheese and Greek yogurt, but they just won't be cheesy and you'll save that blue for something else.
Weight Watchers: 3 Blue Plan Points | 5 Green Plan Points | 3 Purple Plan Points when using low fat Greek yogurt and low fat cottage cheese. I also used tomatoes that were no in oil.
Keto: Two of these bites has just under 3 grams of carbs, making it a great low carb breakfast recipe. When you customize these, be sure to use low carb veggies and recalculate the net carbs for your creation. Each serving of egg bites from Starbucks has between 9-13 carbs and 7-22 grams of fat, depending on the flavors.
Trim Healthy Mama: This is a THM-S recipe and you don't need to make any alterations to this one! It's the perfect S for your Trim Healthy Mama meal plan.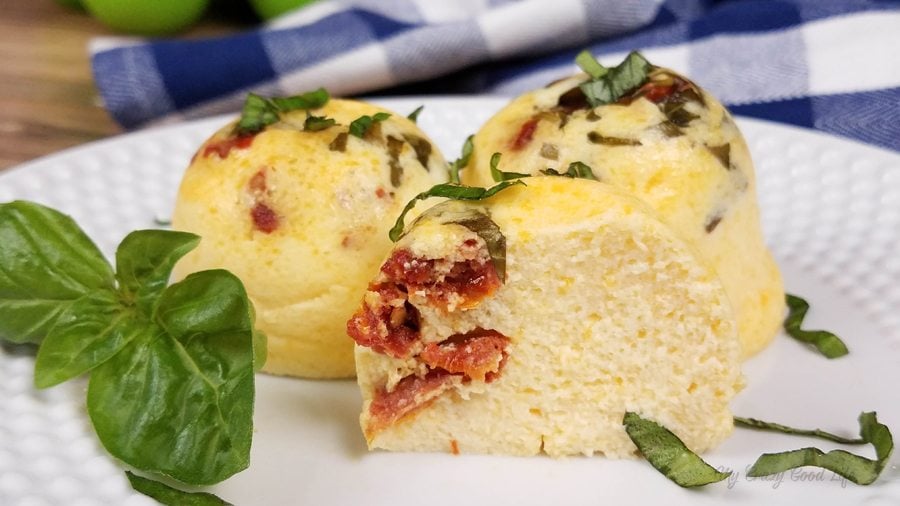 What are egg bite molds?
They're actually modeled after silicone baby food molds. They have a wide variety of uses and perfectly fit in the Instant Pot. If you don't already have a set of these silicone molds (I used two for this recipe!) you can order them on Amazon…they're amazing. See my list below of other great meals that you can use your molds for.
Please note that you cannot cook with the plastic cover that comes with the molds–it's not heat safe. I recommend using aluminum foil or these silicone lids which can be safely heated to 450º.
What if I don't have an egg bite mold?
You can make the sous-vide style eggs in small mason jars, ramekins, or silicone cupcake liners in the Instant Pot. However, you might not be able to fit 14 cups in the Instant Pot and will need to cut the recipe in half or make two batches. You can also make these in the stove using muffin tins! There are oven directions at the bottom of this post.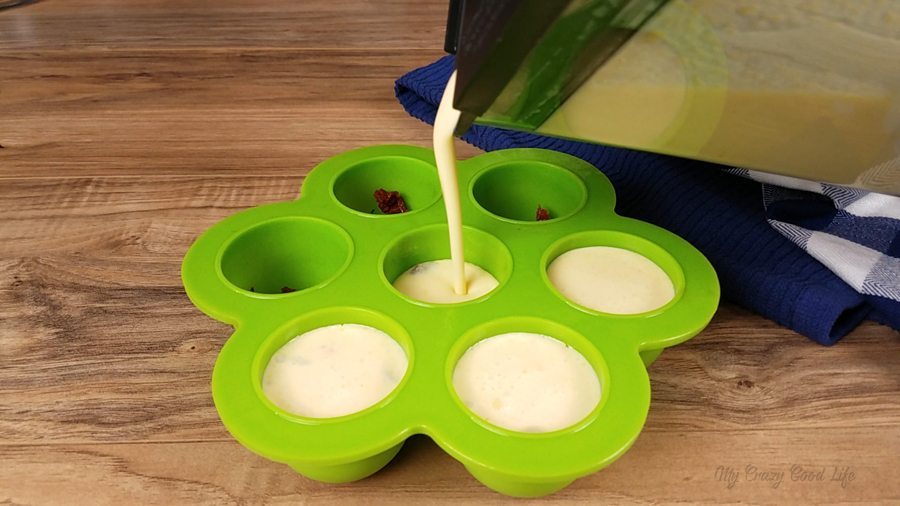 How to make Starbucks Egg Bites in a Muffin Pan in the Oven:
I know not everyone wants to or can make these egg bites in the Instant Pot, so I whipped up a batch in the oven too, using a mini muffin tin!
I followed the recipe and used a mini-muffin tin to bake these in the oven. I added a casserole dish of water with about 3 1/2 cups of water below the muffin tin to help get the steamed fluffy texture that Starbucks is are famous for, and I am happy with how it worked!
1) Bake them at 375 degrees for 20 minutes. I used only turkey bacon in these ones.
2) Spray the mini muffin tin with coconut oil. Towards the end of the cook time, the bites began popping out of their tins–fyi. One batch of these made 48 mini-egg bite muffins.
Container counts for base recipe (no tomato, basil, or turkey bacon) for 4 egg bites: 1/3 red container and 1/12 blue container.
Are there any other healthy egg bite recipes?
I actually have several more! I realized quickly that my readers loved making these egg bites but wanted a few more ideas on how to customize them a bit, so I created a few more variations for you.
This Copycat Red Pepper and Bacon recipe is similar to this recipe but uses the signature roasted red peppers. I am a firm believer that everything tastes better with bacon, so of course these include bacon, as well. You can easily swap out other meats and veggies.
Egg White Bites Wrapped in Bacon are one of my favorites–they're wrapped in bacon because it holds the egg whites together better, and the veggies are delicious together. The dairy has been replaced with tofu and I've got a trick to make them fluffy.
It has been mentioned by some readers that using cooked quinoa instead of the cottage cheese can help make these less dairy based. In addition, you could use a dairy free plain yogurt and So Delicious creamer, skipping the cheese to make them dairy free.
If you're avoiding the egg bite craze because of the dairy, I've found a way to make delicious and fluffy bites without dairy. These dairy free bites are a great protein packed breakfast.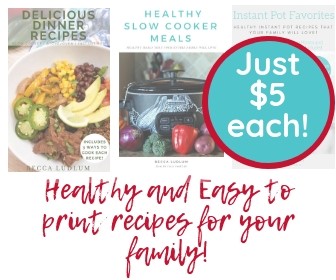 What other recipes can I use egg bite molds for?
These molds are so versatile! You can use them to make foods in the Instant Pot or oven, and you can also use them to freeze foods! I love using mine to freeze 1/4 cup servings of chicken broth, or pasta sauce.
Can I freeze these?
Yes! It's super easy to freeze them, and then wrap them in a paper towel and pop them in the microwave for a minute or so to thaw and reheat. You can also thaw them on the counter or in the fridge. Be sure to separate them when freezing so they don't clump together on you–it's a pain to get them apart when they do that.
Healthy Copycat Starbucks Egg Bites Recipe
These copycat Starbucks Egg Bites are so delicious and easy to make in your Instant Pot! Save a ton of money by making Starbucks egg bites at home.
Ingredients
6

eggs

1

cup

cheddar cheese

3/4

cup

cottage cheese

3/4

cup

plain Greek yogurt

1/2

cup

sun dried tomatoes

1/4

cup

chopped basil

1

tsp

salt
Instructions
Instant Pot
Add eggs, cheddar cheese, cottage cheese, yogurt, and salt to a blender. Blend ingredients together for 30 seconds.

Grease two silicone food molds with olive oil or coconut oil. Sprinkle the sundried tomatoes and basil in the bottom of each cup. Fill each cup about 3/4 of the way full.

Cover the silicone molds tightly with foil. Add 2 cups of water to the Instant Pot insert and place the trivet on the bottom of the pan. Carefully stack the molds on top of the trivet slight off set so that the cups are not directly on top of each other.

Cook on high pressure using the steam function for 8 minutes. Let the pressure naturally release. This took about 10 minutes. Remove the silicone molds and let cool. The sous vide eggs rose a little while cooking but settled as it cooled. Remove the foil and pop the sous vide eggs out of the mold. Store in an air tight container for up to 1 week in the refrigerator. Microwave for 30 seconds when ready to eat.
Oven
For the oven, prepare as directed in recipe and pour into greased mini-muffin tin. Cook at 375 degrees for 20 minutes with a casserole dish of water on the shelf below. More tips are in the post above.
Notes
-You can also make the sous-vide eggs in small mason jars or silicone cupcake liners. However, you might be able to fit 14 cups in the Instant Pot and will need to cut the recipe in half.
-The sous vide eggs can be frozen! To reheat wrap in a paper towel and microwave for a minute and a half to two minutes.
-If you would like a tray of plain sous vide eggs, omit the 1/4 sundried tomatoes and 2 tbsp basil.
21 Day Fix Container Counts for two egg bites: 3/4R, .5B – I don't count the green since it's 1/7th of a green container :) 
Weight Watchers Smart Points: 3 Blue Plan Points for every two egg bites if you use low fat greek yogurt and low fat cottage cheese. Use no oil sun dried tomatoes for WW recipes! 
Nutrition
Serving:
2
bites
|
Calories:
170
kcal
|
Carbohydrates:
6
g
|
Protein:
15
g
|
Fat:
10
g
|
Saturated Fat:
5
g
|
Cholesterol:
159
mg
|
Sodium:
279
mg
|
Potassium:
388
mg
|
Fiber:
1
g
|
Sugar:
5
g
|
Vitamin A:
489
IU
|
Vitamin C:
3
mg
|
Calcium:
186
mg
|
Iron:
2
mg
Nutrition & Diet Information
SaveSave
SaveSave
SaveSave
SaveSaveSaveSaveSaveSaveSaveSave