Moscow Mule recipes are fun, refreshing, and easy to make. Learn more about the Moscow Mule, how it got its name, the traditional ingredients, and of course some fun recipes to try!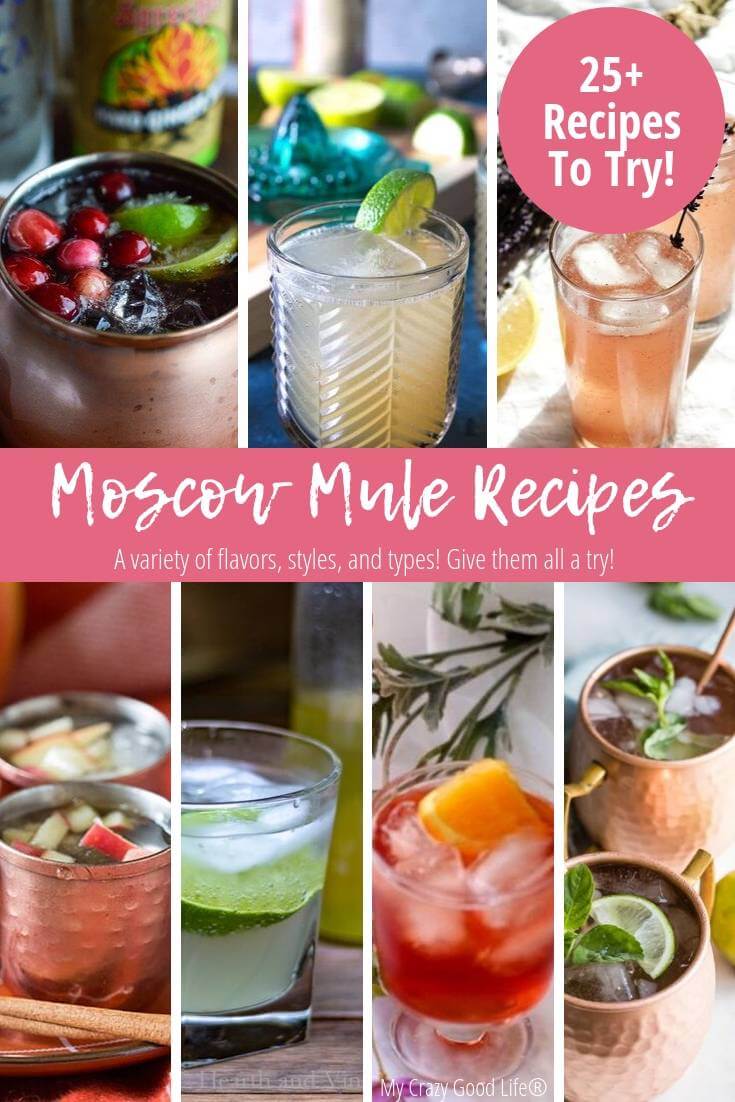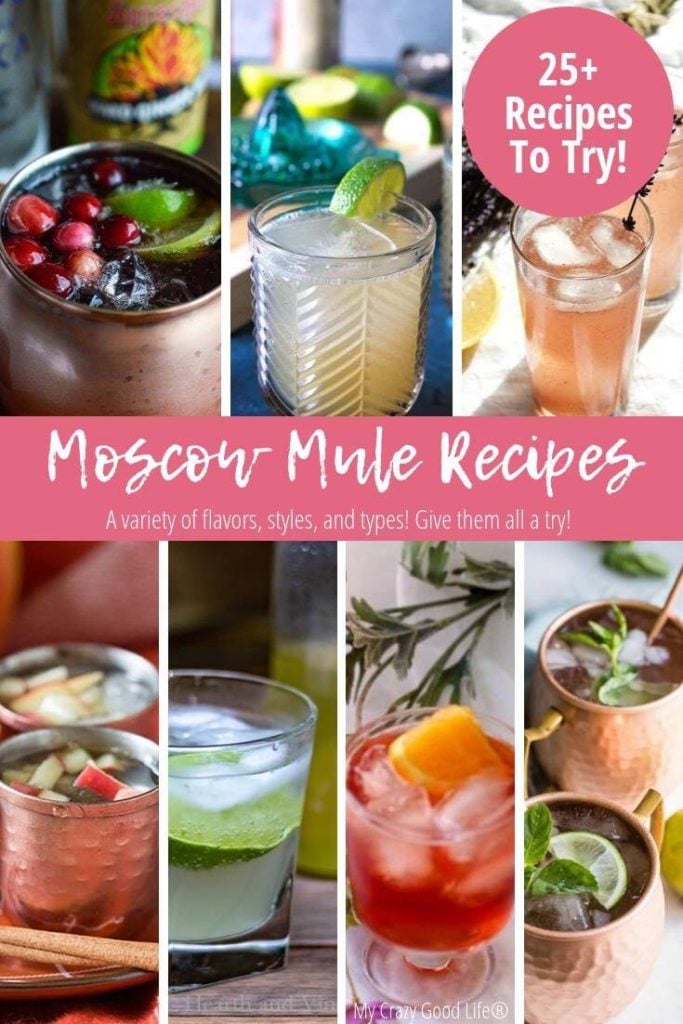 We love a good Moscow Mule. It's a simple drink that's become very popular over the last few years and normally includes vodka, limes, ginger beer, and of course a copper mug. Did you know there are a ton of variations of the Mule? I've pulled together 25 of the most delicious-looking Moscow Mule variations for you to try.
What is a Moscow mule?
A traditional Moscow Mule is a cocktail that contains vodka, lime juice, and spicy ginger beer. They are usually garnished with a wedge of lime!
These variations are all a mix on that same base concoction. You can choose your favorite flavors or try them all! Each one is different, and tasty in its own way.
Why do we serve Moscow Mules in a copper mug?
There does not seem to be a more scientific answer than this: we use the copper mugs because they quickly and most efficiently take on the ice cold temperature of the cocktail itself.
Since this cocktail is one best served at a very cold temperature, that makes sense! The mugs help keep the drinks at their ideal temperature…it doesn't hurt that they look gorgeous too, right?
The copper mug has come to be known as a Moscow Mule mug! Once filled with ice it chills quickly and keeps your ice cubes from melting too quickly and watering down your favorite drink! You can use your copper mugs for other cocktails too!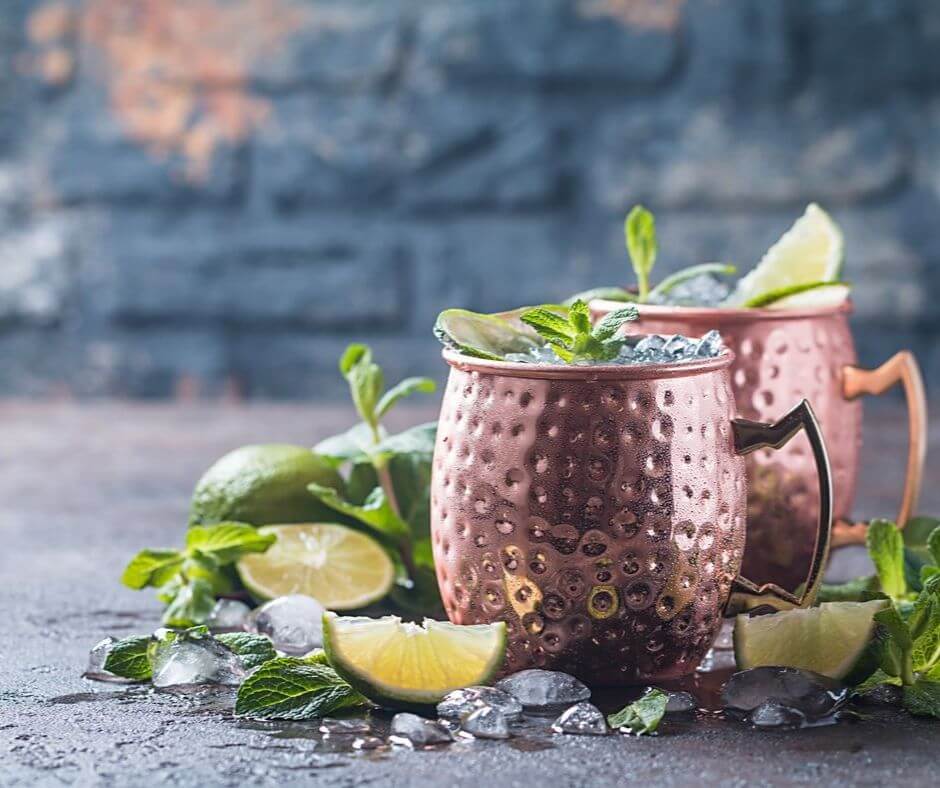 Is ginger beer the same as ginger ale?
No, ginger beer is definitely different from ginger ale. Ginger beer is fermented while ginger ale is not. Ginger beer is also a little more spicy than ginger ale.
For a great Mule recipe you are going to want ginger beer and not ginger ale. The two are unfortunately not interchangeable.
What does these recipes taste like?
Some are different than others but a traditional mule recipe is lightly fizzy, spicy from the ginger beer, and refreshing on a hot day. They are great year round thanks to the strong ginger flavor which also makes them taste perfect for the holidays!
The fresh lime flavor gives the Mule a sweetness and a bit of tang as well. Spicy, sweet, and strong…the combination is wonderful!
How did the Moscow Mule get its name?
There doesn't seem to be a definitive answer to that…there is no long standing tradition for this one! Typically people associate vodka with Russia so the Moscow likely comes from there and many people think that the mule part of the name came from the ginger beer because it packs a kick…like a mule.
It might be as simple as that! Vodka, ginger beer, and lime are simple enough to remember and if you forget the name reminds you!
Which of these Moscow Mule recipes is your favorite?
I love them all, each one is unique and delicious and so fresh. If I had to choose just one, I'd say my favorite is the Moscow Mule Margarita! You all know how much I love a good margarita recipe.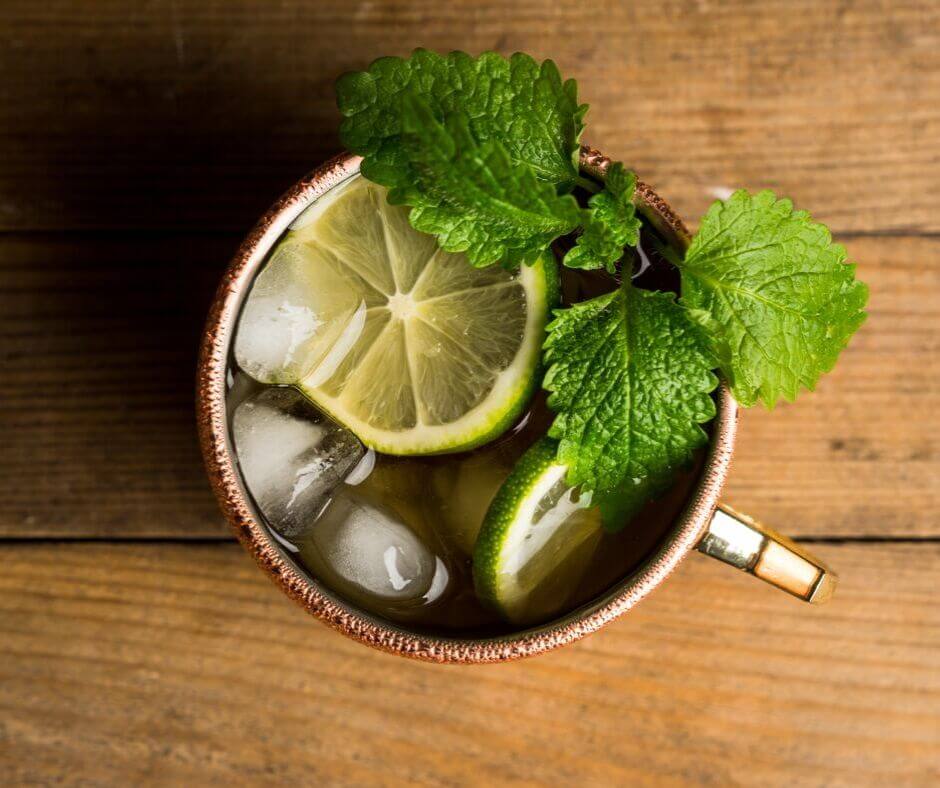 Let's look at some Moscow Mule recipes:
Now it's time for the good stuff! Here are some of the best Moscow Mule recipes from all across the internet. You can search out some of your favorite flavors to try or just work your way down the list!
How will you know which one is the best if you don't try them all, right? Let's start with some different Moscow Mule recipes that are more traditional and then work our way up to the fun stuff.
You can't go wrong with the traditional flavors of a Moscow Mule. If you are looking for ways to spice up your traditional recipe without going overboard, try different ginger beers! Some people have a favorite brand, others use whatever they have available. Maybe you'll find that you have a favorite too.
Experimenting with different brands of your ingredients will allow you to change up the flavor slightly without going overboard. Some of you like to stick with what you love and I totally get that!
Moscow Mule recipes that would be perfect for the holidays:
Some people think that Moscow mules are a summer drink, I'd agree because they are quite refreshing. These recipes however work to elevate the Moscow Mule cocktail into something that we can enjoy year round. These particular recipes are perfect for the holiday season and cooler weather.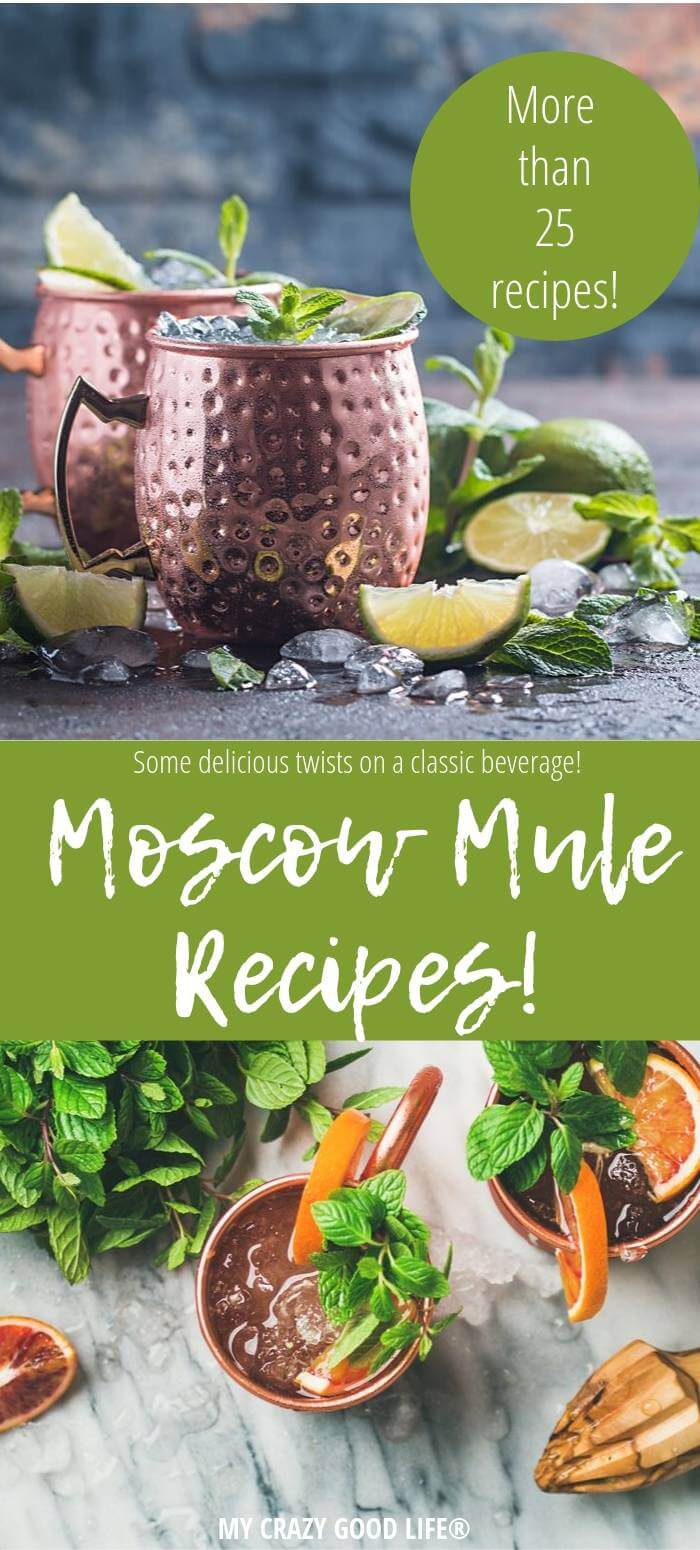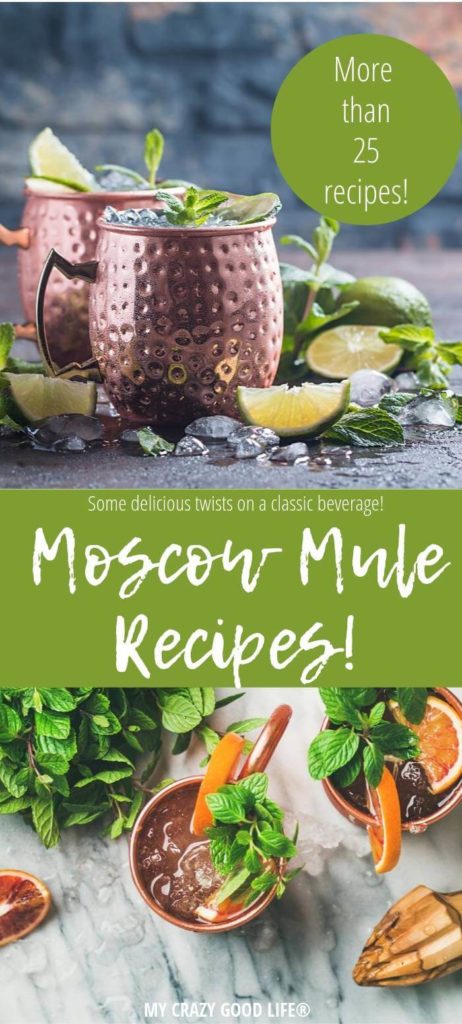 Unique and cool Moscow Mule variations:
Not all Moscow Mule recipes need to be all tradition and no fun! These cool and funky recipes might be just what you are looking for, after all, cocktails are supposed to be a little bit fun!
I enjoy these fun and funky mule recipes the most I think…They are the most unique, the most fun, and the most off beat. There is something to be said for mixing it up and these recipes certainly have that going for them.
The Southern Belle, Kentucky, and Minnesota varieties are cool too! They give you a chance to taste the flavors that different places claim for their own. It's like taking a trip without ever leaving the house.
Fruity Moscow Mule recipes to try:
Each Moscow Mule cocktail in this group is spiced up with a different fruity flavor. If you like a refreshing kick with your cocktails you will definitely want to try all of these!
If you aren't sure about these fresh and fruity recipes, just pick your favorite fruit and start there. Just because these mules are traditionally made with lime does not mean they can't be enjoyed with different fruit juices!
One of my favorite things to do during the summer months is try out different fruity cocktails. It's a great time of year to experiment with flavors because nothing tastes bad when sitting next to the pool taking in the rays. Summertime is also a great excuse to use copper mugs, they keep your drinks cold and refreshing until the last drop.