25 Healthy Instant Pot Dinner Recipes
Looking for all of my recipes in an easy to print document? You can find all of my healthy Pressure Cooker recipes in this easy to print eBook!
The Instant Pot can make dinner time quick and easy. No matter what kind of healthy lifestyle plan you follow dinner time can be stressful.
Finding recipes that are healthy, delicious, and quick can seem impossible. Never fear, these healthy Instant Pot dinner recipes will change all of that.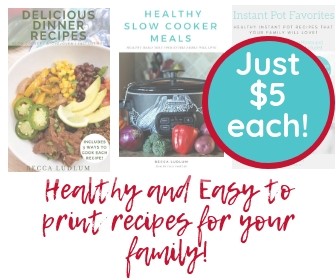 Now, you can peruse this list, pick out some tasty options, and be on your way to a meal plan that takes no time at all!
Everything from Paleo to 21 Day Fix all in one list and their common component: the Instant Pot. This one little appliance can totally transform your kitchen.
My Instant Pot makes life easier by cooking all of my essentials for weekly meal prep in a snap. Weeknight dinners are healthy and fast, and I can even make desserts in the blink of an eye.
And while these healthy Instant Pot dinners are quick, they're not short on flavor.
The great thing about using the pressure cooker is that it locks in all of that flavor and moisture during the cooking process. Nothing gets dried out or ends up tasteless and I don't have to add a bunch of extra calories trying to remedy those problems!
25 Healthy Instant Pot Dinner Recipes
Spanish Chicken with Cauliflower Rice
Cilantro Lime Chicken Drumsticks
Easy Instant Pot Swedish Meatballs
Save
253