If you're trying to lose weight, you probably know all about cravings–right? They hit hard and are so difficult to control. This Key Lime Pie Wonder Whip is the perfect healthy dessert and it's here to save the day–maybe even the week! It's a healthy no bake dessert that takes just minutes to make, and can also be used as a pie filling!
Wonder Whips are a healthy and easy dessert idea for those days when your cravings get a little out of control. Those days when I feel like I'm eating everything in the kitchen? Those are the ones where I make a Wonder Whip.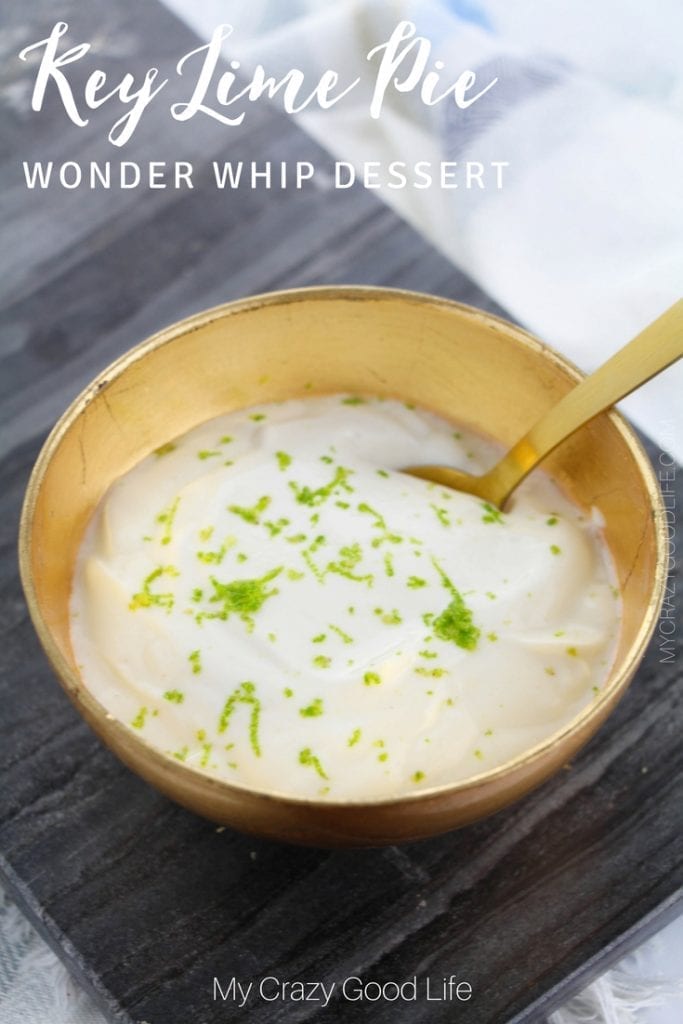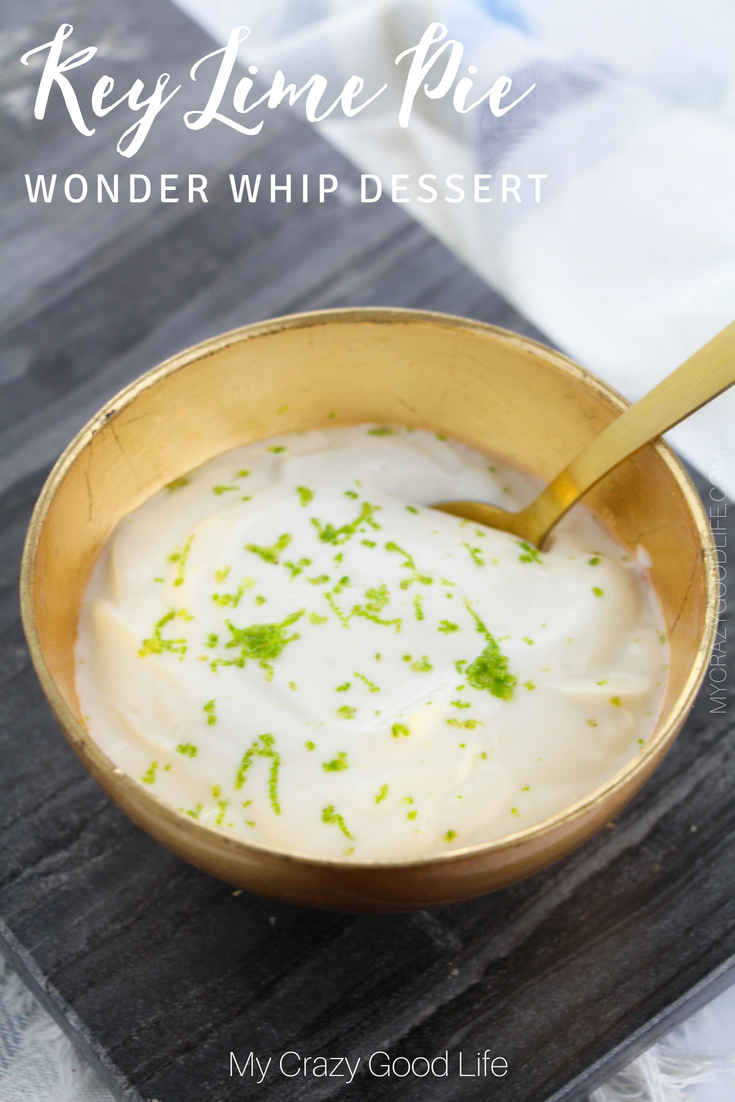 What is a Wonder Whip?
That's a great question. The first time I heard about a Wonder Whip was from Ilana Muhlstein, the creator of 2B Mindset–Beachbody's newest nutrition program. She shared her favorite Wonder Whip recipe on her YouTube channel and I decided that even though I didn't love Greek Yogurt, I had to try this.
I tried it and it was delicious! Very creamy, and I found that I couldn't eat the entire thing in one sitting, it was so rich. The flavors you add make the yogurt not so tangy, and I love the different flavors you can make!
How long does Wonder Whip keep in the fridge?
About a week! I've heard that people make a few at the beginning of the week and then eat a few bites daily. I bet they would freeze well, too! Maybe in egg bite molds?? I haven't had a Wonder Whip last long enough for this yet.
Can you fill a pie with Wonder Whip?
Absolutely! It makes for a creamy and delicious pie filling that is high in protein and low in sugar. Your guests will love the smooth texture, and you'll be the hero of your party–seriously.
How do you make a Wonder Whip?
Combine all ingredients and whip together with an electric mixer, whisk, or even a fork.

Taste and adjust the lime and sweetener to taste (I used stevia but use your preferred sweetener).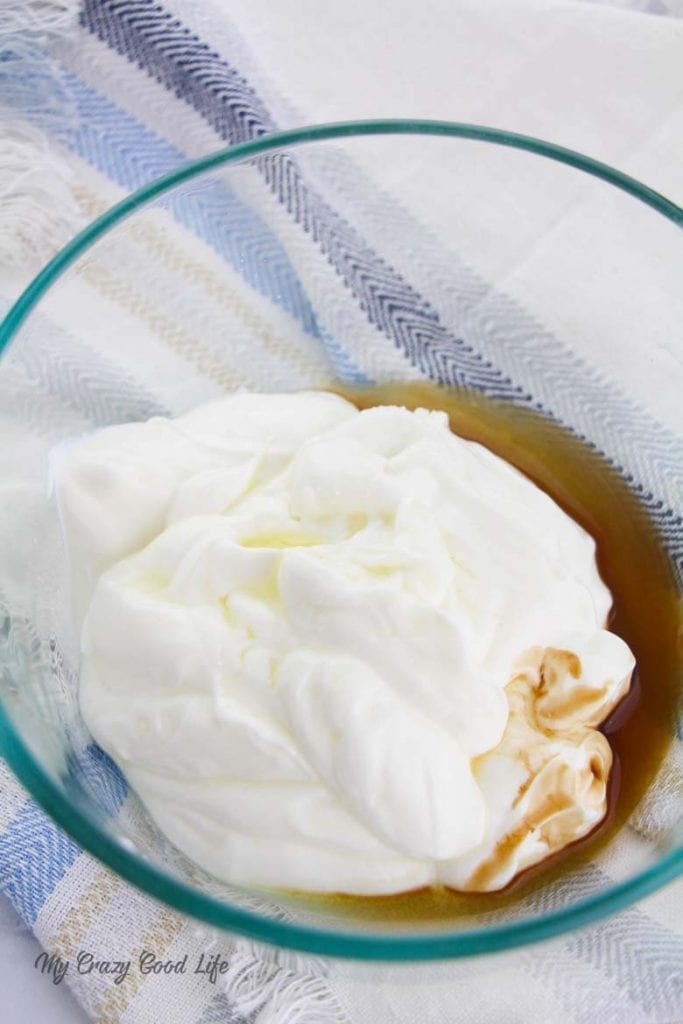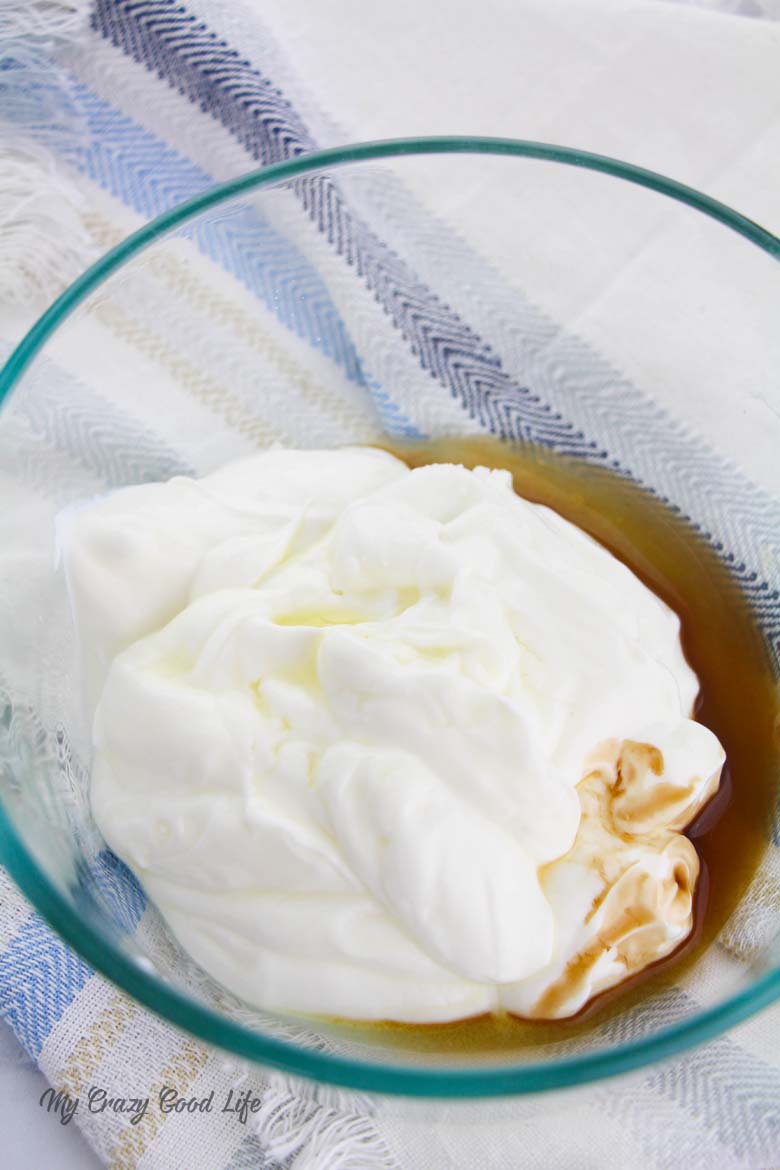 As the Wonder Whip sits in the fridge, it becomes a bit more firm, making for a mousse-like treat just when you need it most. I'd recommend experimenting with extracts and flavors until you find your favorite! My plan is to make lemon and lime next week and add a bite or two of each into a small container for small portions.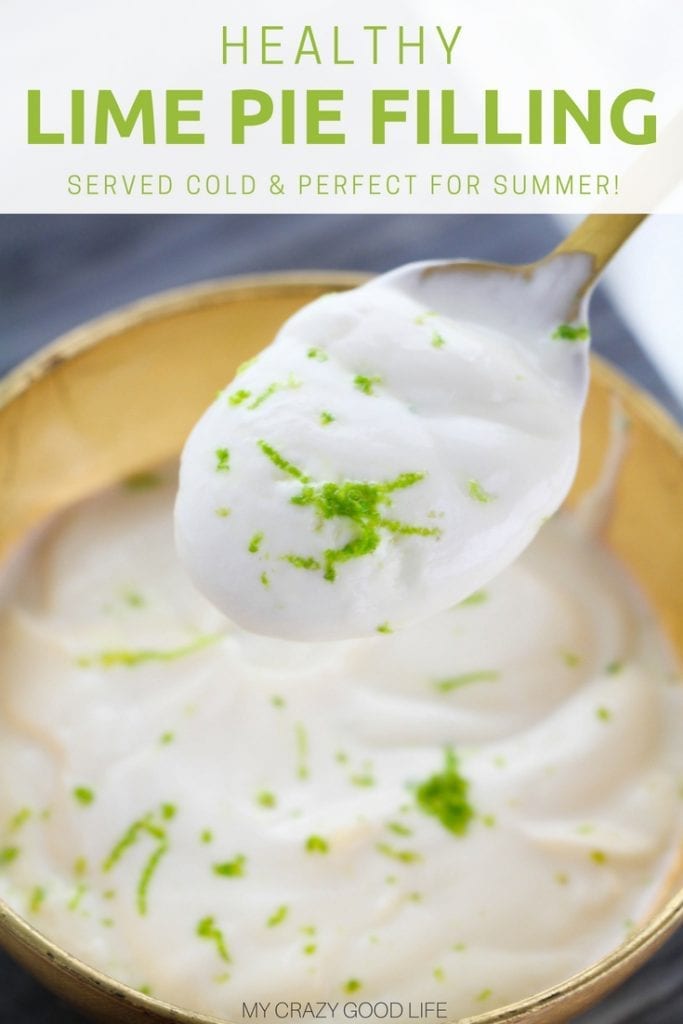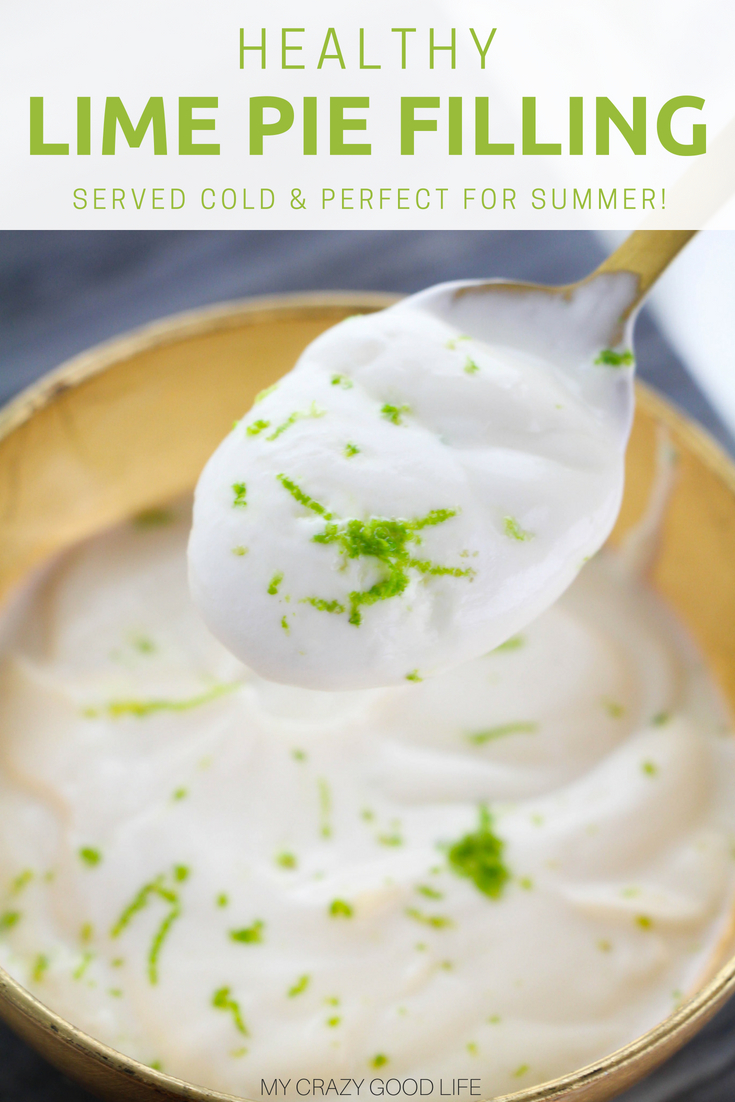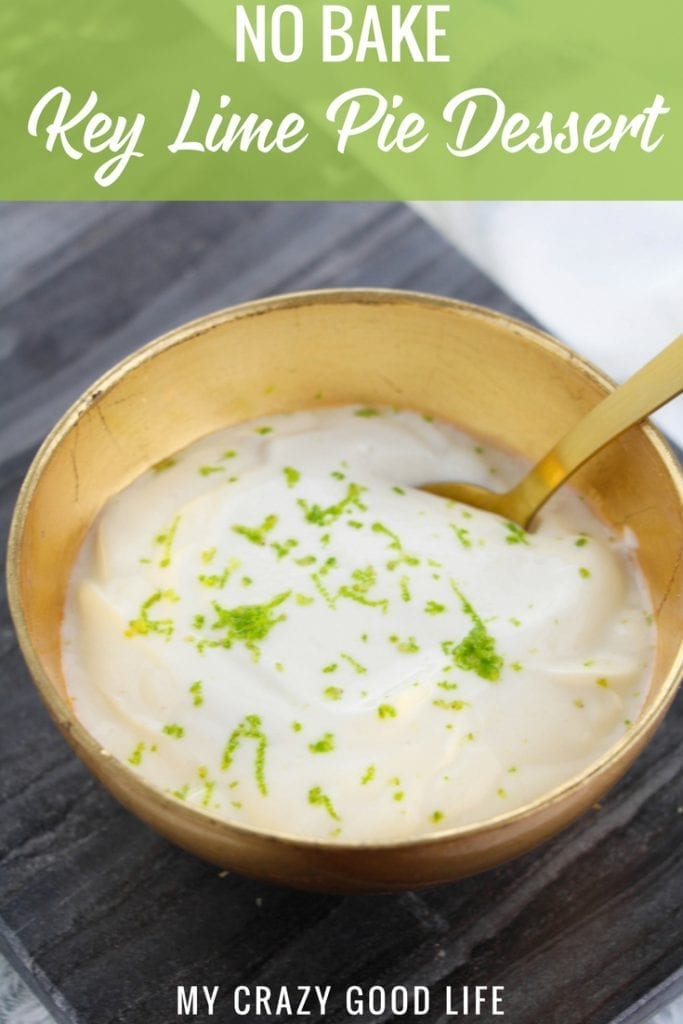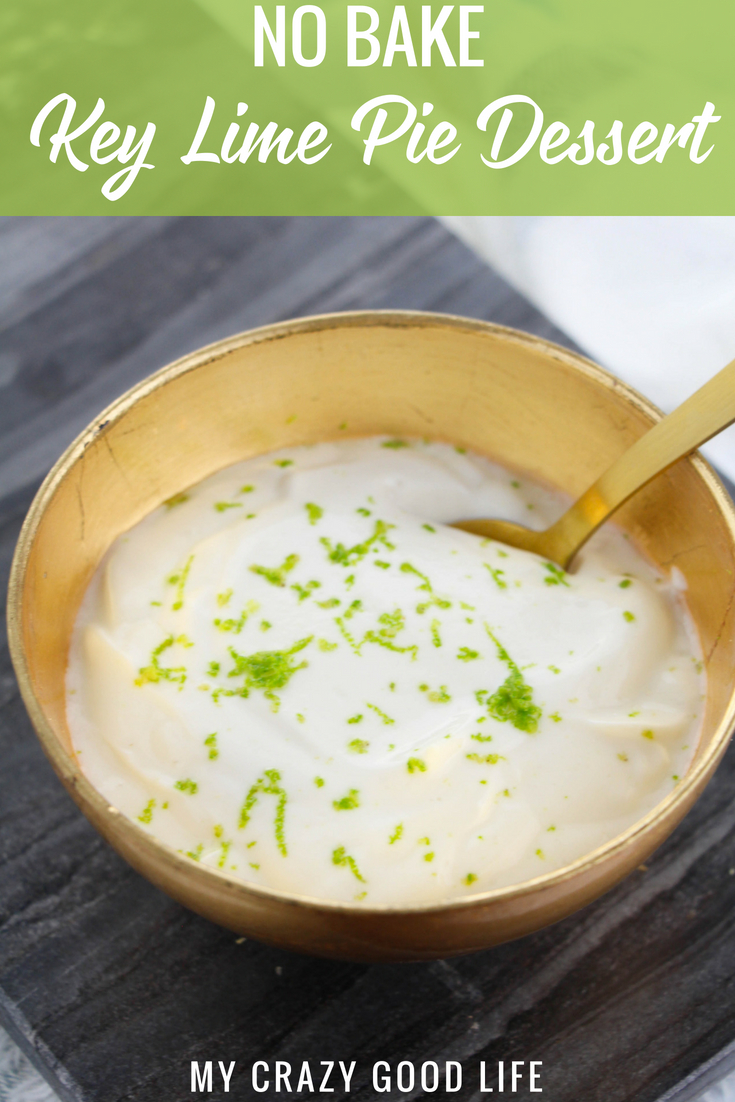 Key Lime Pie Wonder Whip | Healthy Key Lime Pie Filling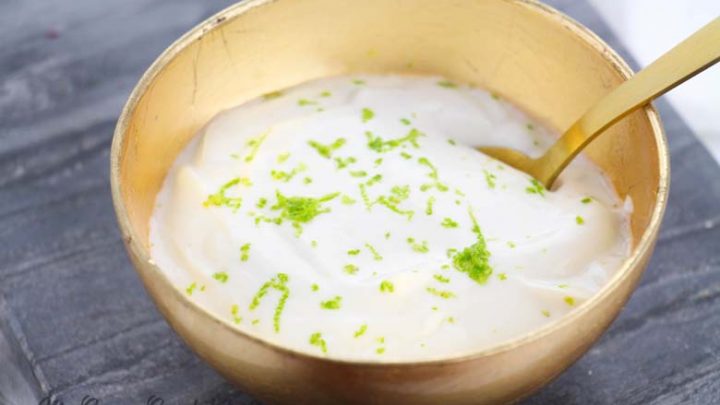 When you're losing weight, cravings hit hard! These Key Lime Pie Wonder Whips are a great healthy dessert recipe! 2B Mindset Dessert | Wonderwhip | 21 Day Fix Dessert | Healthy Desserts | Weight Loss #2bmindset #protein #21dayfix #healthydessert #beachbody
Ingredients
Yield: 1 serving
3/4 cup greek yogurt (I use 2%)
1 teaspoon lime juice
1 lime, zested
1 teaspoon vanilla
1 teaspoon stevia
Pinch of salt
Instructions
Combine all ingredients and whip together with an electric mixer, whisk, or even a fork. The more you whip, the fluffier it gets!
Taste and adjust the lime and sweetener until it's perfect for you.
Notes
21 Day Fix Container Count: 1R
2B Mindset: This is a great breakfast protein or protein-rich snack.
Nutrition Information:
Yield:
1
Serving Size:
3/4C
Amount Per Serving:
Calories:
140
Total Fat:
3.4g
Saturated Fat:
0g
Trans Fat:
0g
Unsaturated Fat:
0g
Cholesterol:
0mg
Sodium:
211mg
Carbohydrates:
7.3g
Fiber:
0g
Sugar:
7.3g
Protein:
17.3g
9