By now the 2B Mindset nutrition program is far from a mystery to most, and I've noticed a lot of demand for 2B Mindset dinner recipes! Let's take a look at some delicious recipes that (of course) include ideas for adding extra veggies quickly and easily.
With 2B Mindset we need to have specific portions on our plate at dinner time, 75% vegetables is the big one…and I find that I often add raw veggies to supplement the dinner I make to hit that percentage.
I always try and add veggies to my plate on 2B Mindset. It's important to include as many healthy vegetables as possible since that is what helps us learn to make smart choices. They are a large part of the meal plan and should be on each plate. If you need tips on how to add more vegetables to your plate, look no further!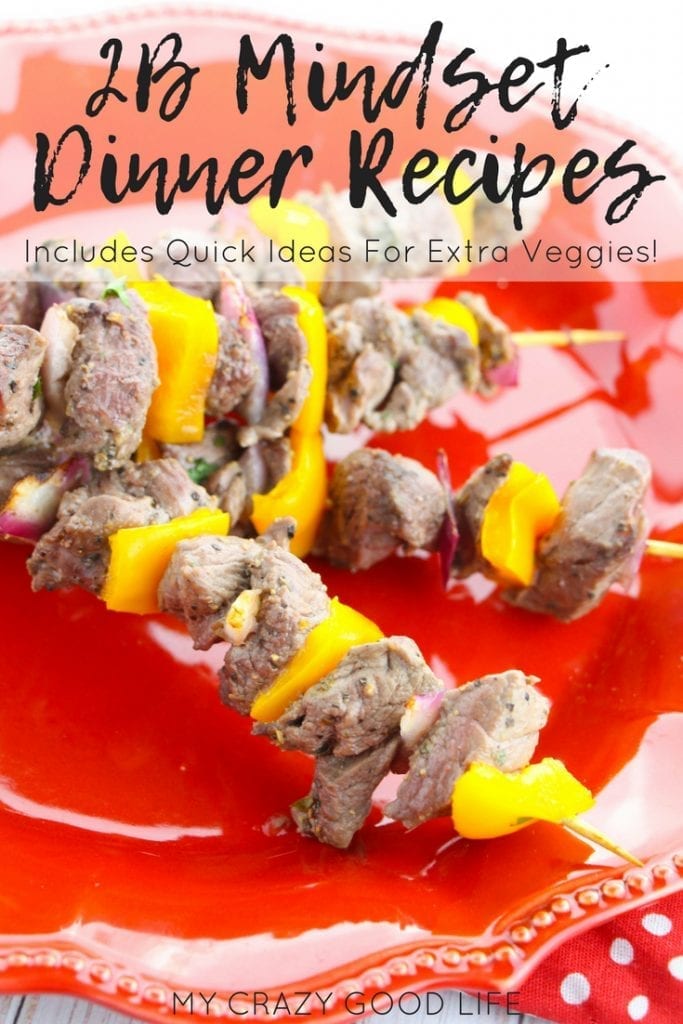 Should I meal plan on 2B Mindset?
The 2B Mindset, like many other program, requires you to eat from a specific list of foods and in specific proportions. A meal plan will help you know in advance what you are going to eat. This takes away the stress of choosing something healthy in the moment, it also helps keep you from cheating out of convenience sake!
I always eat better when I plan ahead. Period. No contest. If there's no guess work involved I don't even buy the junk food when I grocery shop. By choosing my meals ahead of time, doing some light meal prep, and being focused on my plan I stay on track and overall end up doing better.
If you've never meal planned before 2B Mindset is a great place to start. The 2B Mindset program is unique in that it allows you to eat a variety of foods just in specific proportions. You can choose your meals from these recipes ahead of time so you know what to buy from the store. Each recipe has a printable recipe card so you can bookmark it for later or print the recipe to have on hand while cooking and shopping.
How to use a 2B Mindset meal plan:
There are a lot of different ways to meal plan. Sometimes I do a whole week, Monday to Friday, all my meals, snacks, etc laid out, other times I use a meal plan like this to get me prepped and ready for the week ahead.
Here's how I meal plan on 2B Mindset:
Choose your meals. I've given you lots of choices because we all love different things and different flavors right?! I'd pick three recipes for dinner to start because they're going to make a lot of food and you don't want to end up wasting it all! If you are meal planning for a big family feel free to pick as many as you need.
Prep your snacks in advance! This is my best tip when it comes to meal plans because snacks are when we all tend to go off the rails. If you have healthy vegetables, fruit, and protein prepped and ready to go you are more likely to choose those healthy options. It takes almost no time to make a batch of hard boiled eggs and cutting up your vegetables and fruit at the beginning of the week is a breeze. Just throw your snacks in bags in the fridge and they're ready to go for those busy days on the road!
Eat leftovers! If you don't eat leftovers or you don't like repeating meals you'll have to cook more often but it's totally do-able. There are enough choices in each category that you can have something different for each meal all week long. I personally love leftovers because it means I have to spend less time cooking and in the kitchen when it's hot during the summer :)
More 2B Mindset Recipe Roundups
The great thing about 2B Mindset is that there are so many great recipes you can enjoy. Breaking down the protein, fiber filled carbs, and veggies is easy with most recipes and any approved foods can be used! Here are some more collections of recipes that you can use to plan for the weeks ahead.
2B Mindset Dinner Recipes | Includes Quick Ideas For Extra Veggies
Spanish Cauliflower Rice with Chicken | A perfect idea for 2B Mindset meal plan dinners.
Enchilada Bake | When I eat this recipe I make it over lettuce, tomatoes, and black olive. You can do it that way or add a side of veggies however you like them!
Cilantro Lime Drumsticks | Pair this recipe with a side of fresh veggies and you'll be hooked! I love it with green beans!
Swedish Meatballs| I love making these with a bulky veggie like broccoli, green beans, or cauliflower. I leave out the crackers for dinner.
Buffalo Chicken Dip | You can dip fresh veggies in this tasty recipe for a perfect 2B Mindset meal plan dinner–perfect for a day when you don't want to cook.
Mini BBQ Meatloaf Bombs | Can anyone resist meatloaf for dinner!? Not me! Pair these with this mashed cauliflower recipe and your tastebuds will thank you!
Chicken Gyro Bowls | These are really easy to add veggies to! You can quickly make extra for toppings or even use raw veggies so that your plate is 75% veggies for dinner!
Greek Kababs | Serve these with extra steamed veggies or you can make up grilled veggies only kebabs to pair them with!
Buffalo Chicken Cauliflower Mac and Cheese | This is almost perfect for dinner because it's cauliflower based. You can serve it with a side of fresh veggies for an added veggie boost!
Lasagna Stacks | The great thing about this lasagna recipe is that there are no noodles! They're stacked with zucchini so it's a great dinner recipe. I make mine with steamed broccoli to make sure I have mostly veggies for my dinner plate.
Teriyaki Meatballs | These prep so well and they're quick and easy to make during the week. Serve them up with some fresh or steamed green beans and you'll have a dinner everyone loves.
Mini Meatloaves | Meatloaf is a dinner time staple right? So why mis out?! You can make these with cauliflower mashed potatoes and have a classic dinner meal without sacrificing your hard work on 2B Mindset dinner recipes.
Enchilada Bake | I use my Instant Pot to whip up this tasty enchilada bake on a pretty regular basis. It's veggie heavy the way I serve it with lettuce, black olives, and tomatoes but you can serve it with fresh or steamed veggies of your choice if you don't like the salad type presentation!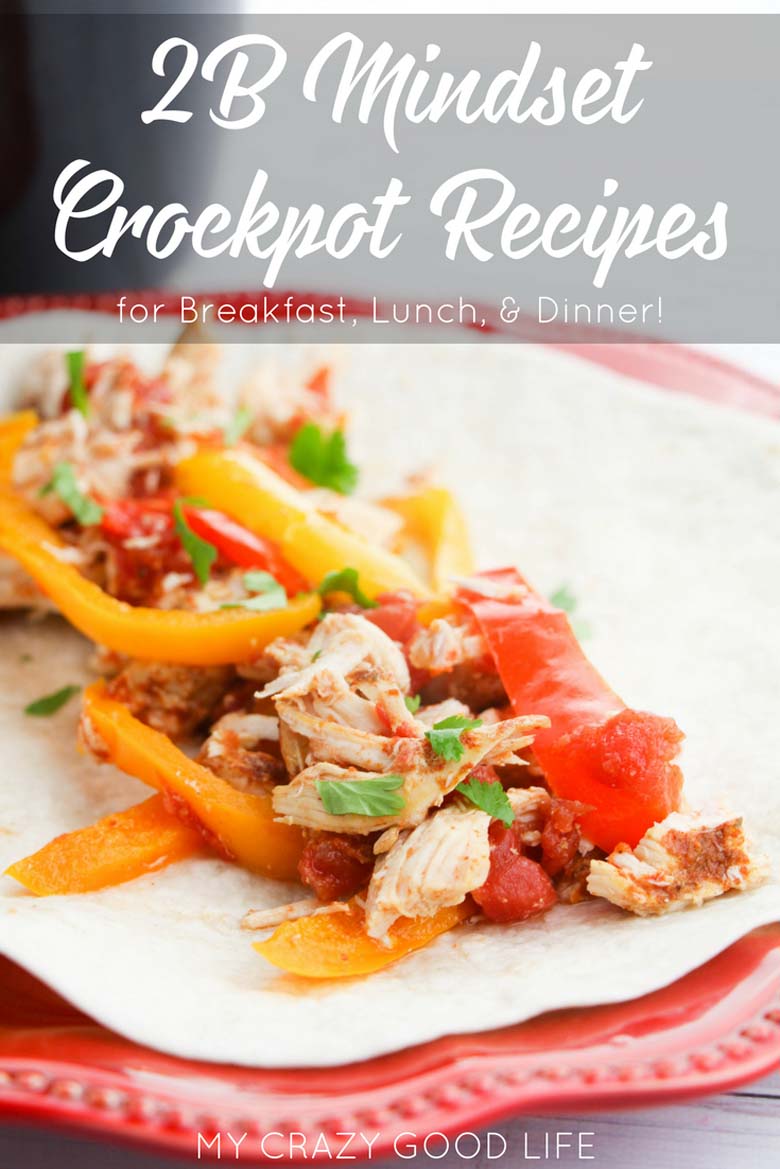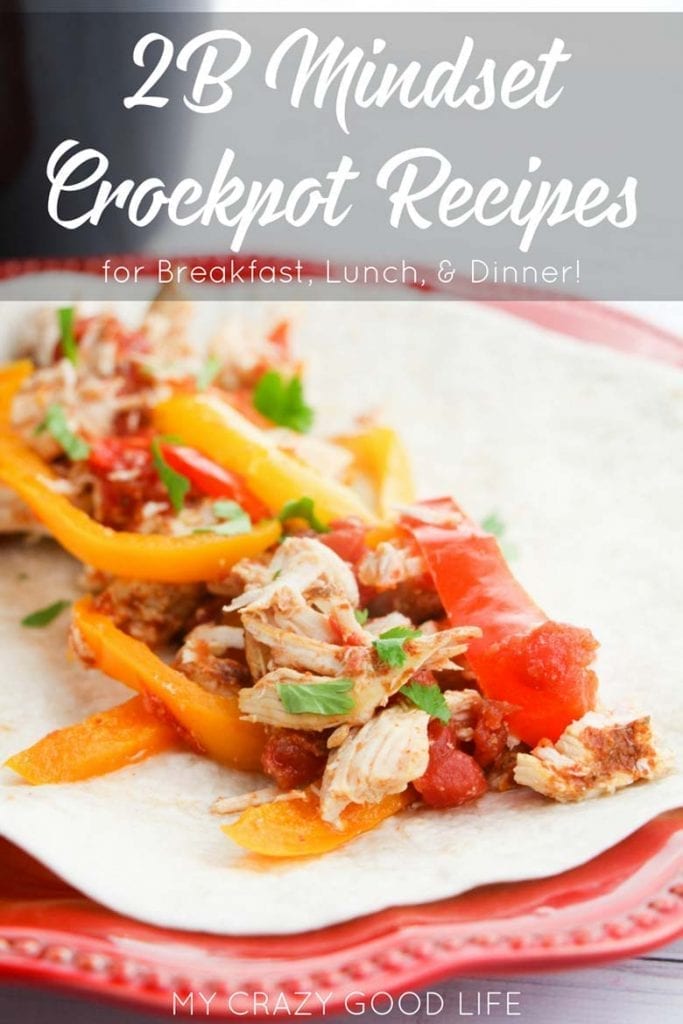 Mediterranean Roasted Vegetables | These roasted veggies go great with everything! I add some shredded chicken to my plate or some lean beef to make my dinner plate 75/25 of veggies and protein.
All Day Tomato Sauce | The is a great sauce to use on zoodles. Add in some lean ground beef or ground turkey and you have a healthy option for spaghetti night!
Spaghetti Squash Boats with Chicken | These are excellent as a 2B Mindset dinner recipe because they're packed with veggies. If you want you can add some more on the side.
Taco Soup | A great soup recipe that is packed with veggies. It's a great choice for a 2B Mindset dinner recipes plan.
Buffalo Chicken Lettuce Wraps | Make sure to serve these up with some fresh or steamed veggies, I like to plate it up as part of a deconstructed salad sometimes too.
Slow Cooker Turkey Breast & Sauces | This goes great with green beans or broccoli but pairs well with anything really, it's a great family dinner option while on the 2B Mindset program.
Instant Pot Spanish Rice with Chicken | Cauliflower Spanish Rice | This is a great recipe for dinner on 2B Mindset since the "rice" is actually cauliflower!
Slow Cooker Pizza Stuffed Peppers | Add some extra peppers to the menu steamed or grilled and this is an easy weeknight dinner that the whole family will love.
Cilantro Lime Chicken Drumsticks | These pair so well with almost anything but making them with zoodles is a tasty way to mix things up !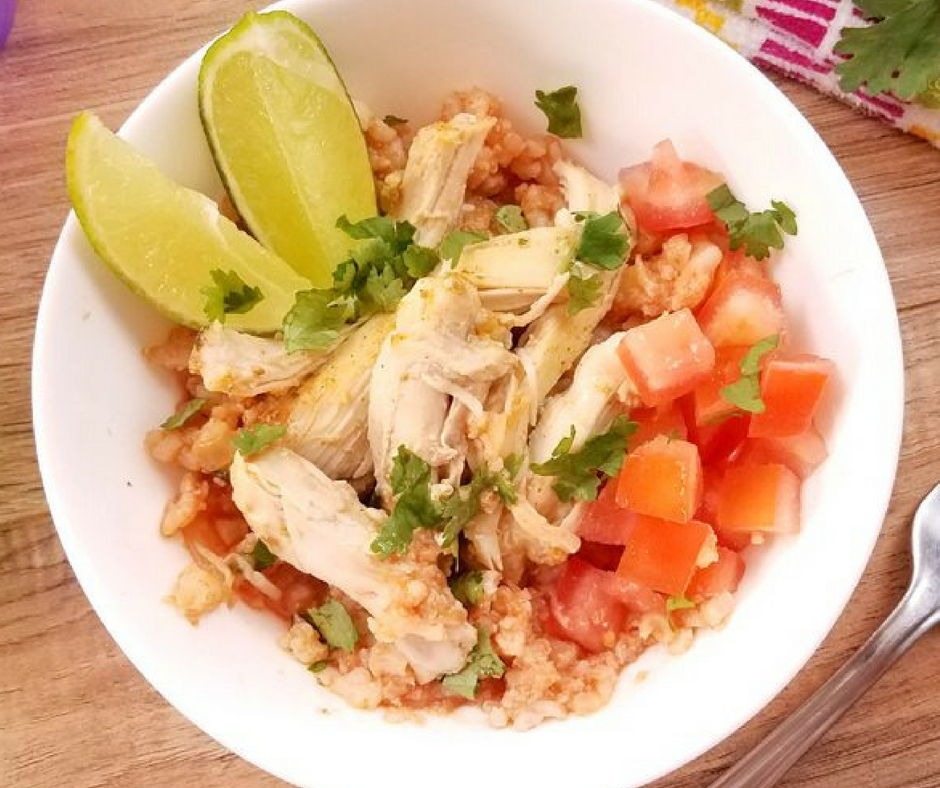 Easy Ways To Add Vegetables
Since the 2B Mindset program is based on the idea of a veggies most mindset we all need to have great ways to make vegetables appealing, right? One of the ways that I make vegetables quick and easy is with the Instant Pot and I've included that post and the free printable cheat sheet below. It's a helpful tool for the kitchen! Another post that I think you'll love it the 2B Mindset vegetable recipes!! It's loaded with all kinds of approved veggie recipes so you can add them to your meals, make them as side dishes, and plan your meals accordingly.