By now the 2B Mindset nutrition program is far from a mystery to most, and I've noticed a lot of demand for 2B Mindset dinner recipes! Let's take a look at some delicious recipes that (of course) include ideas for adding extra veggies quickly and easily.
With 2B Mindset we need to have specific portions on our plate at dinner time, 75% vegetables is the big one…and I find that I often add raw veggies to supplement the dinner I make to hit that percentage.
I always try and add veggies to my plate on 2B Mindset. It's important to include as many healthy vegetables as possible since that is what helps us learn to make smart choices. They are a large part of the meal plan and should be on each plate. If you need tips on how to add more vegetables to your plate, look no further!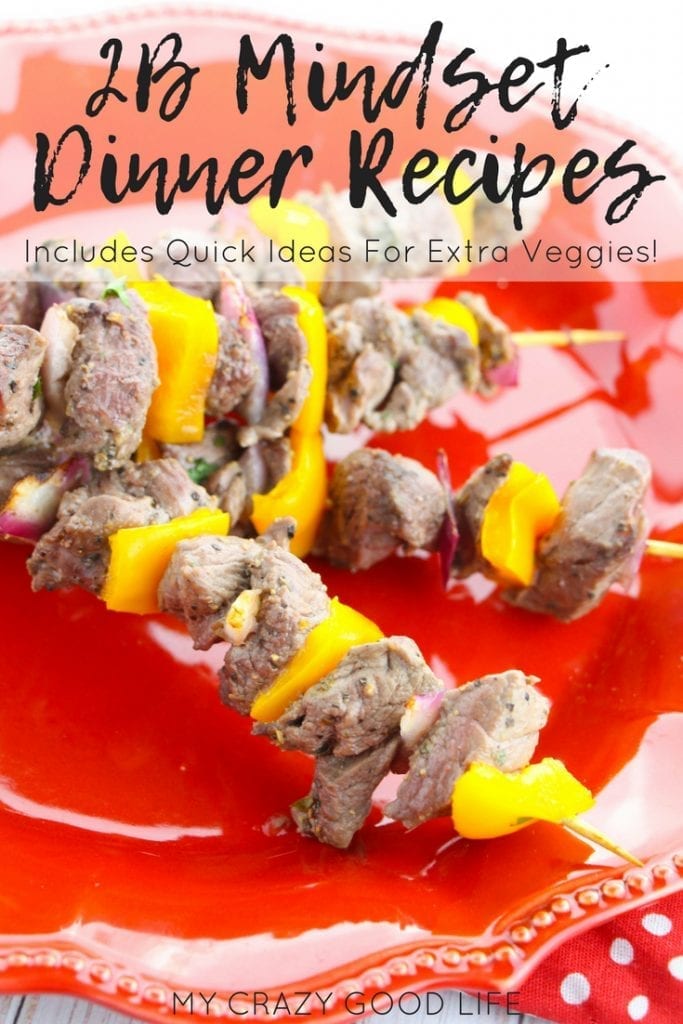 More 2B Mindset Recipe Roundups
The great thing about 2B Mindset is that there are so many great recipes you can enjoy. Breaking down the protein, fiber filled carbs, and veggies is easy with most recipes and any approved foods can be used! Here are some more collections of recipes that you can use to plan for the weeks ahead.
2B Mindset Dinner Recipes | Includes Quick Ideas For Extra Veggies
Chicken Gyro Bowls | These are really easy to add veggies to! You can quickly make extra for toppings or even use raw veggies so that your plate is 75% veggies for dinner!
Greek Kababs | Serve these with extra steamed veggies or you can make up grilled veggies only kebabs to pair them with!
Buffalo Chicken Cauliflower Mac and Cheese | This is almost perfect for dinner because it's cauliflower based. You can serve it with a side of fresh veggies for an added veggie boost!
Lasagna Stacks | The great thing about this lasagna recipe is that there are no noodles! They're stacked with zucchini so it's a great dinner recipe. I make mine with steamed broccoli to make sure I have mostly veggies for my dinner plate.
Teriyaki Meatballs | These prep so well and they're quick and easy to make during the week. Serve them up with some fresh or steamed green beans and you'll have a dinner everyone loves.
Mini Meatloaves | Meatloaf is a dinner time staple right? So why mis out?! You can make these with cauliflower mashed potatoes and have a classic dinner meal without sacrificing your hard work on 2B Mindset dinner recipes.
Enchilada Bake | I use my Instant Pot to whip up this tasty enchilada bake on a pretty regular basis. It's veggie heavy the way I serve it with lettuce, black olives, and tomatoes but you can serve it with fresh or steamed veggies of your choice if you don't like the salad type presentation!
Cauliflower Taco Meat | What could be better than taco meat at dinner right?! This taco meat is hiding a bunch of veggies! Serve it with extra fresh veggies to dip or make a taco salad with it for a great 2B Mindset dinner recipe.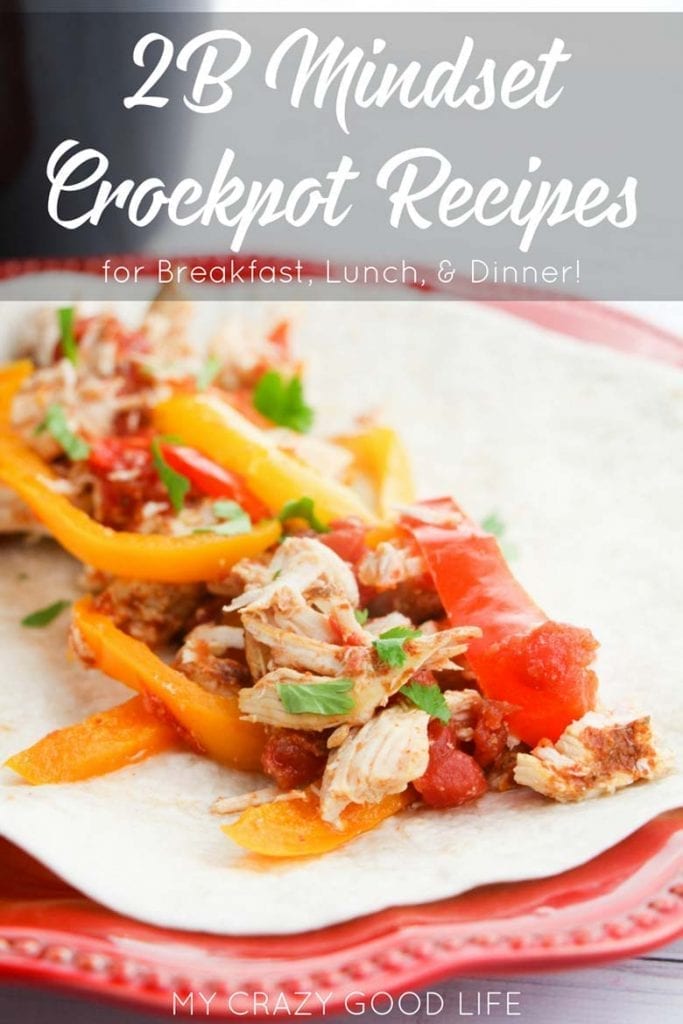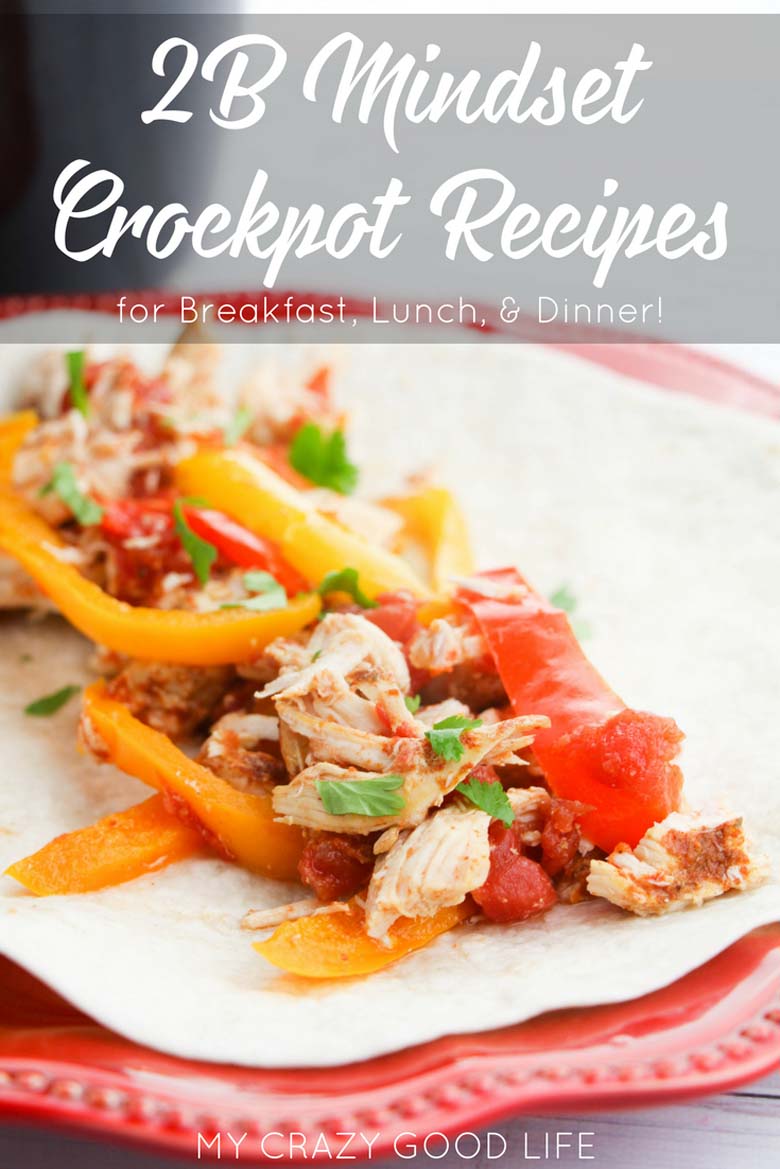 Mediterranean Roasted Vegetables | These roasted veggies go great with everything! I add some shredded chicken to my plate or some lean beef to make my dinner plate 75/25 of veggies and protein.
All Day Tomato Sauce | The is a great sauce to use on zoodles. Add in some lean ground beef or ground turkey and you have a healthy option for spaghetti night!
Instant Pot/Slow Cooker Caprese Chicken | To make this great for dinner serve it up with some fresh or steamed cauliflower. It's tasty and easy, perfect for those busy weeknights!
Beanless Beef Chili | This chili is packed with veggies which makes it an excellent choice as far as 2B Mindset dinner recipes go!
Spaghetti Squash Boats with Chicken | These are excellent as a 2B Mindset dinner recipe because they're packed with veggies. If you want you can add some more on the side.
Taco Soup | A great soup recipe that is packed with veggies. It's a great choice for a 2B Mindset dinner recipes plan.
Balsamic Chicken and Zucchini Skewers | Make up some additional skewers that just have veggies on them so you meet your 75% veggies plate goal!
Buffalo Chicken Lettuce Wraps | Make sure to serve these up with some fresh or steamed veggies, I like to plate it up as part of a deconstructed salad sometimes too.
Slow Cooker Turkey Breast & Sauces | This goes great with green beans or broccoli but pairs well with anything really, it's a great family dinner option while on the 2B Mindset program.
Instant Pot Spanish Rice with Chicken | Cauliflower Spanish Rice | This is a great recipe for dinner on 2B Mindset since the "rice" is actually cauliflower!
Slow Cooker Pizza Stuffed Peppers | Add some extra peppers to the menu steamed or grilled and this is an easy weeknight dinner that the whole family will love.
Cilantro Lime Chicken Drumsticks | These pair so well with almost anything but making them with zoodles is a tasty way to mix things up !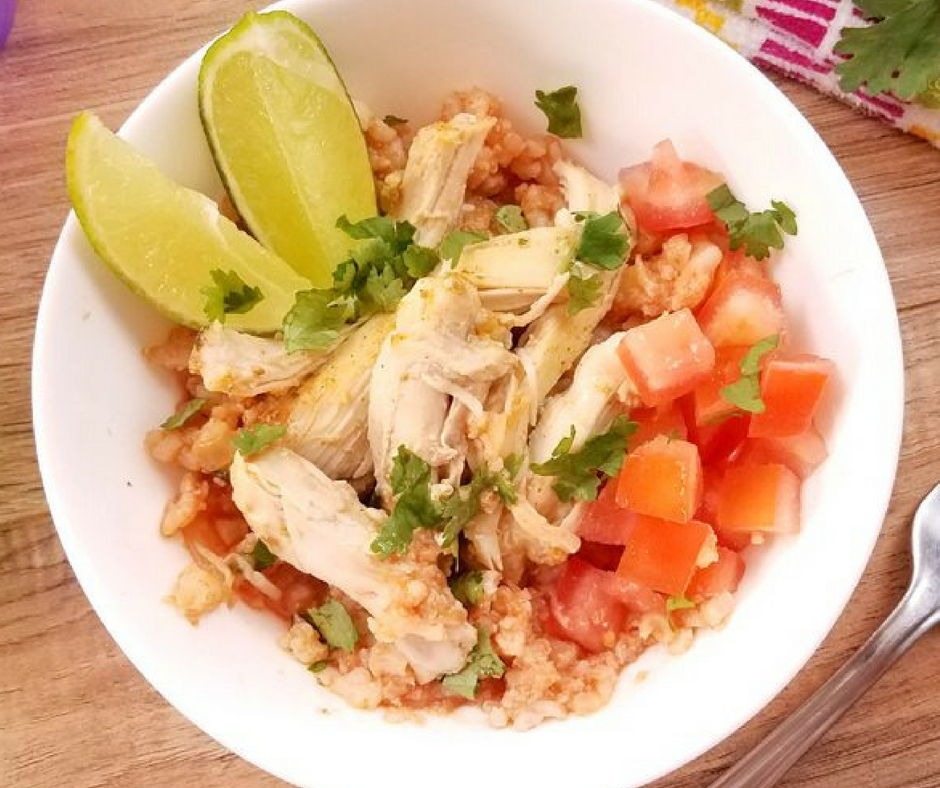 Easy Ways To Add Vegetables
Since the 2B Mindset program is based on the idea of a veggies most mindset we all need to have great ways to make vegetables appealing, right? One of the ways that I make vegetables quick and easy is with the Instant Pot and I've included that post and the free printable cheat sheet below. It's a helpful tool for the kitchen! Another post that I think you'll love it the 2B Mindset vegetable recipes!! It's loaded with all kinds of approved veggie recipes so you can add them to your meals, make them as side dishes, and plan your meals accordingly.