This site contains affiliate links. Please see Policies for more information.
Hammer and Chisel is one of the newest Beachbody workout programs that you can try out. Unlike most, Hammer and Chisel keeps women in mind when not only dieting but toning muscle.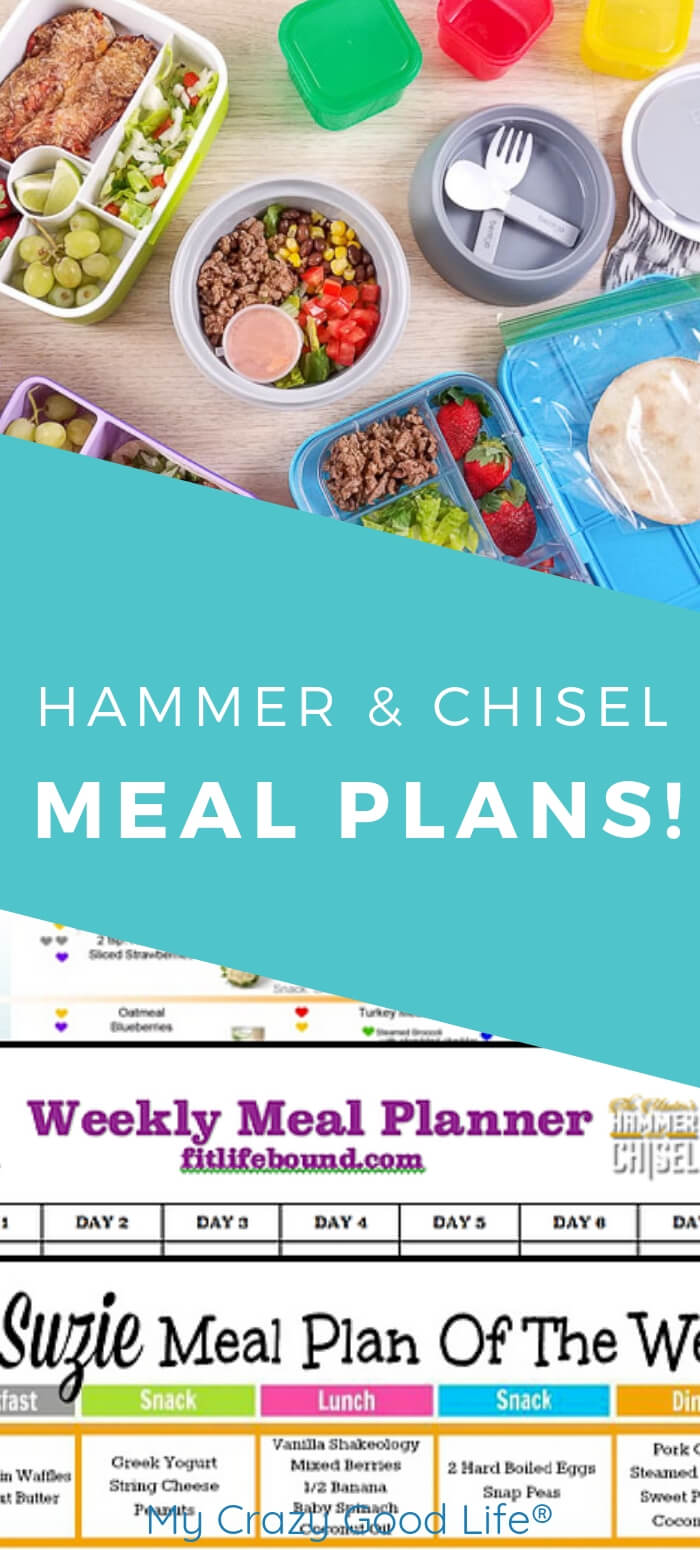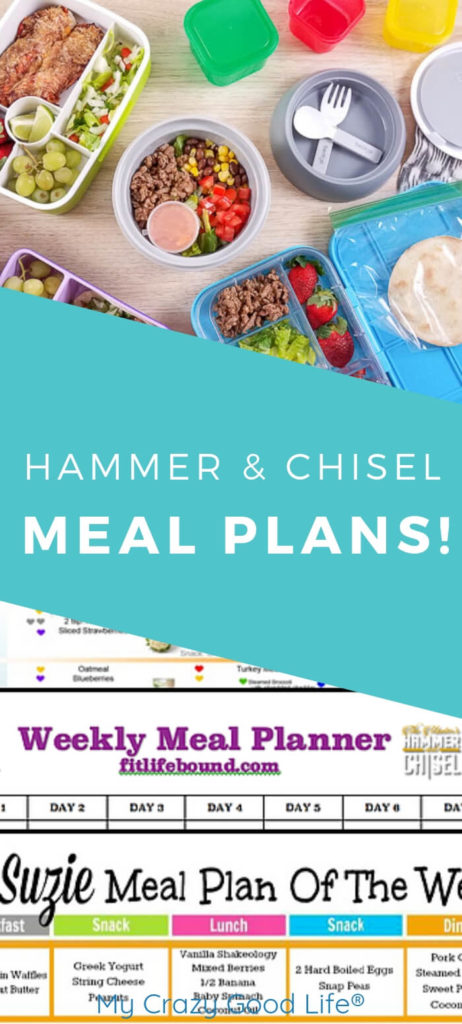 What kind of workouts are there on Hammer and Chisel?
There are workouts that focus on growth and tone and there is even a complete nutrition guide to help you get the best results. Similar to the 21 Day Fix container workout plan, Hammer and Chisel's nutrition plan uses portion control to ensure you get what your body needs to handle those workouts while losing weight.
All you need to do is find the right meal plan for you and keep in mind that the 21 Day Fix plan is compatible with Hammer and Chisel.
Why do I need a meal plan for Hammer and Chisel?
Not everyone has to have a meal plan that follows the Hammer and Chisel nutrition guide. Some people can just wing it and have things turn out alright.
If you are looking to build muscle, maintain weight or lose weight, if you are a Beachbody coach, or just part of team Beachbody looking to make the most out of your new Hammer and Chisel program…you should at least TRY a meal plan.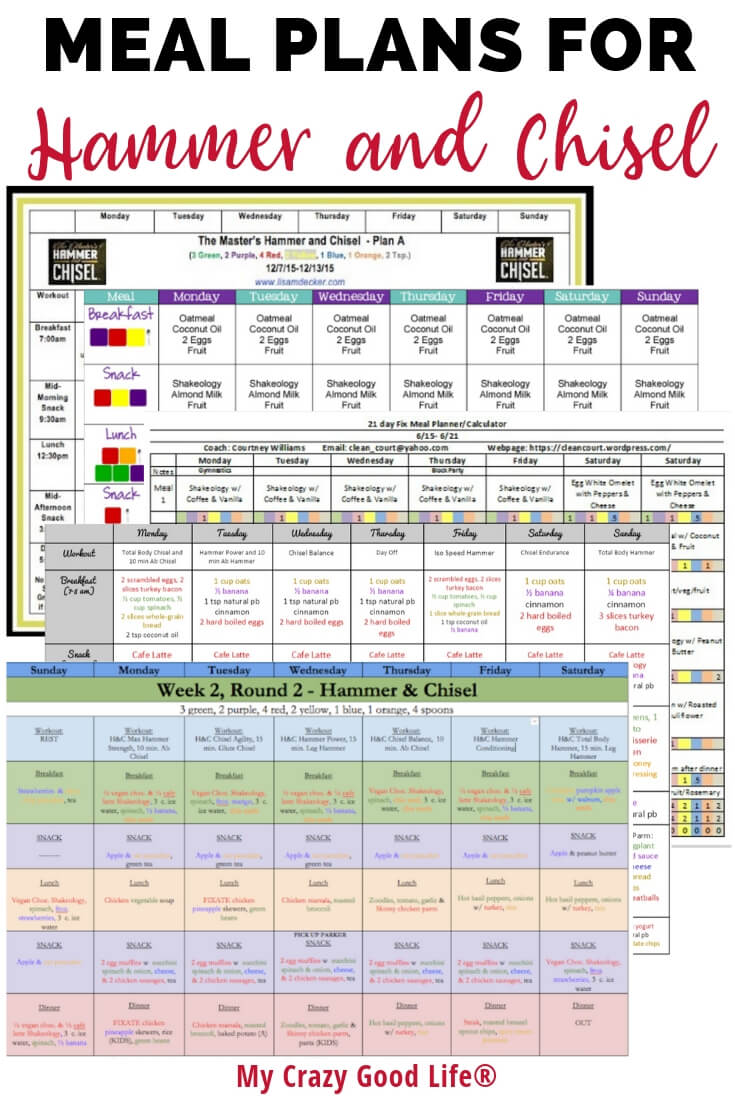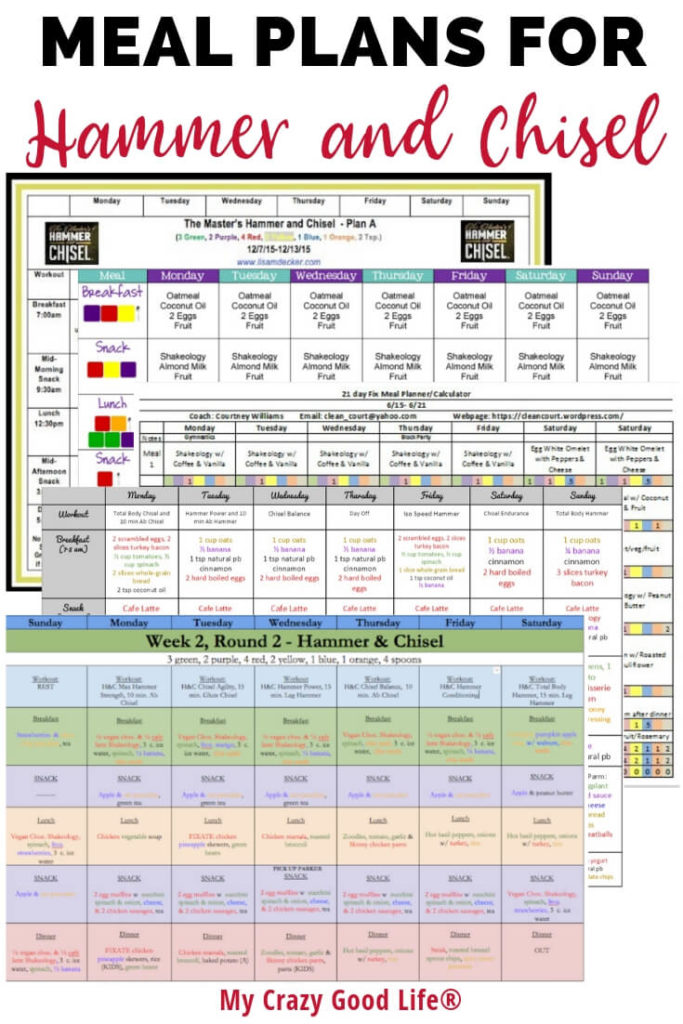 I've found that having a plan in place makes shopping easier, I spend less money. Meal plans also make progress easier. I don't eat without thinking when I have a meal plan in place! With container based programs it's nice to have a meal plan set up so you know that you are getting your recommended containers in each and every day.
The fast answer is that you don't have to use a meal plan but if you give it a try you might find that you prefer it, and you might even seen better results!
Hammer and Chisel Meal Plans:
Grain-Free Meal Prep | Beach Body Blog | If you have a gluten sensitivity or allergy you can still do the Hammer and Chisel program! Here is a grain free meal prep meal plan that will help you get ready for the week without and grains!
Hammer and Chisel Meal Prep Plan | Juliane Russell | This meal plan follows the lean bracket and she's building it from some experience with 21 Day Fix as well! If you are also following the lowest calorie bracket this may be a great place to start! 
1200-1499 Calorie Meal Plan | Maegan Blinka | There's also a sample meal plan included for the second highest bracket! If you are doing this program with your significant other or even a friend who needs some inspiration there are some awesome meal choices here for multiple levels of the Hammer and Chisel program.
Extreme Meal Plan | Sublime Reflection | There are some great tips here for how to set up your own meal along with some great printables. If you want to learn how to meal plan for yourself, this is a great resource. 
Ready Set Go Plan | Sarah Griffith 27 | Sarah has a lot of great resources to share with you while you work your way through the Hammer and Chisel program. There's a sample meal plan to follow as well. An awesome way to get going without too much stress or prep.
Chisel Balance Meal Plan | Happy Healthy Smart | There are some great variations on this meal plan and I love that they include leftovers so I don't have to plan for every single meal throughout the week!
Clean Court Meal Plan | Clean Court | The included meal plan here is for 21 Day Fix, but here's the great news…they're both container based programs on Beachbody. You can transfer a lot of this program over to suit your needs while setting up your Hammer and Chisel meal plan!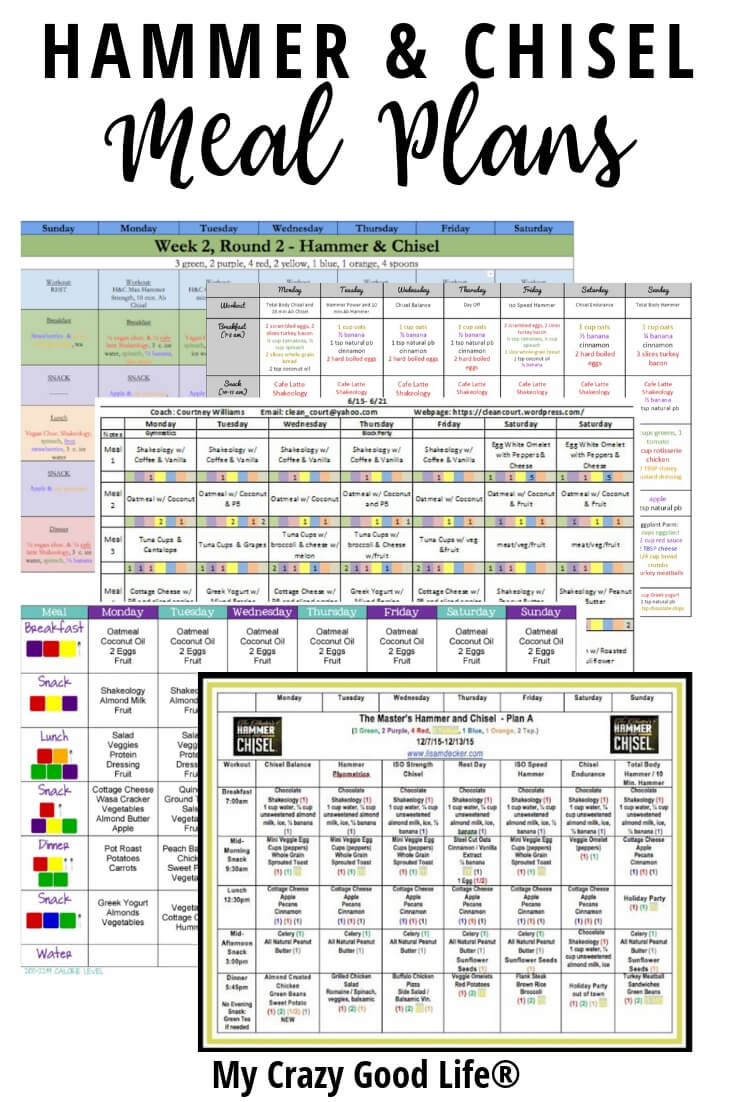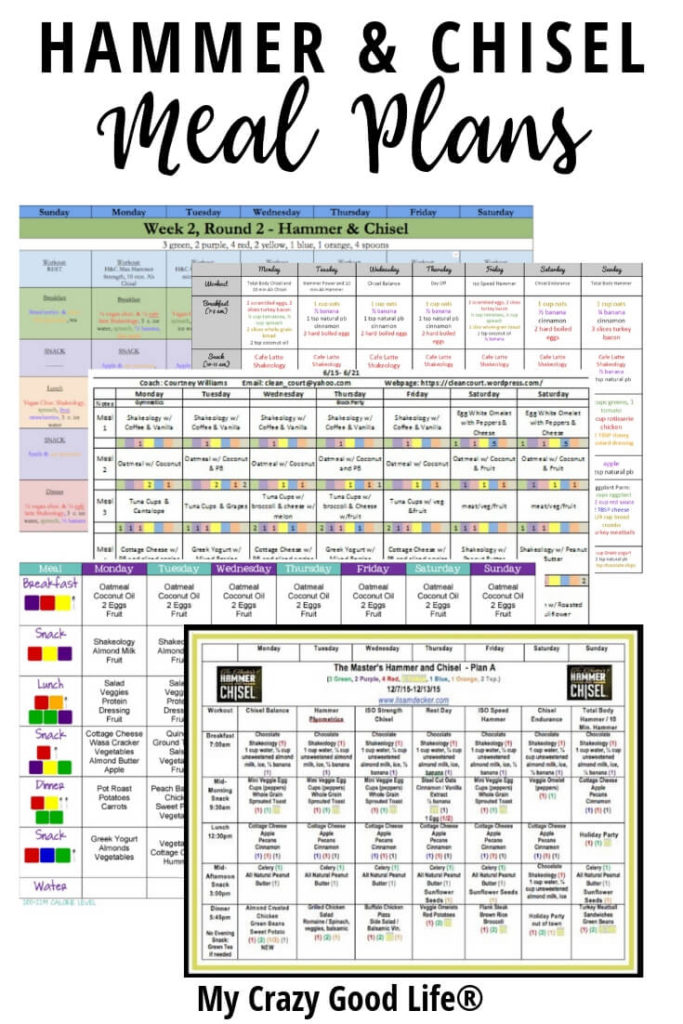 Meal Plan with Recipes | Hustle and Heart Fitness | Need some calculated color coded container based recipes to add to your meal plans?! This is an excellent place to get some. They're appropriate for the 21 Day Fix, Hammer and Chisel, and more!
Under $100 Plan | Beach Ready Now | If you are looking for a way to save money while also setting up a full weeks meal plan for Hammer and Chisel this is an excellent option. You can learn where and how to shop in order to spend less than $100 per week on a Hammer and Chisel meal plan.
Hammer and Chisel Meal Plan | Simply Clean and Fit Mom | This is a meal plan from week 5! That means you can count on the fact that there are some new and exciting things happening and not just the same old boring stuff we've all been doing! Spice thing sup and take some inspiration from this Hammer and Chisel meal plan.
The Clean Meal Plan | Rachel J. Mitchell | This is her final meal plan for the Hammer and Chisel program. I love meal plans like this because it's after you have been through it all and KNOW what will work and what won't. A great choice for those of you just getting started with this great program.
Round 2 Meal Plan | Melisa Shen | Clean meal plans are the best. They're usually really simple, free from all the bad stuff we're trying to avoid anyway, and like this one: they still have all the tasty food we want to eat!
Do you have any other meal plans I can try?
If you are looking for more 21 Day Fix meal plans you've come to the right place. All of these are container based programs that you could adapt for use on Hammer and Chisel as well!
In addition to another huge list of 21 Day Fix Meal Plans, I have posts dedicated to the 1200-1499 Calorie Level, 1500-1799 Calorie Level, and the 1800-2099 Calorie Level. Recently we've added 21 Day Fix Meal Plan E, and 21 Day Fix Meal Plan F, since they're new to the Ultimate Portion Fix / 21 Day Fix world!