This site contains affiliate links. Please see Policies for more information.
It's hard enough to be on a diet during the Thanksgiving holiday, the worst part is dessert. If you are on the 21 Day Fix meal plan you probably already know that you have less to worry about!
21 Day Fix is an awesome program for a lot of reason but mainly because you can still eat the things you love. There are plenty of 21 Day Fix dessert recipes that can get you through Thanksgiving without stress.
The best part is that you won't have to stray from your diet. Instead, you can get organized and plan ahead. You'll be able to have a delicious and healthy Thanksgiving meal, dessert included. To help you get started here are many of the delicious 21 Day Fix holiday dessert recipes to try.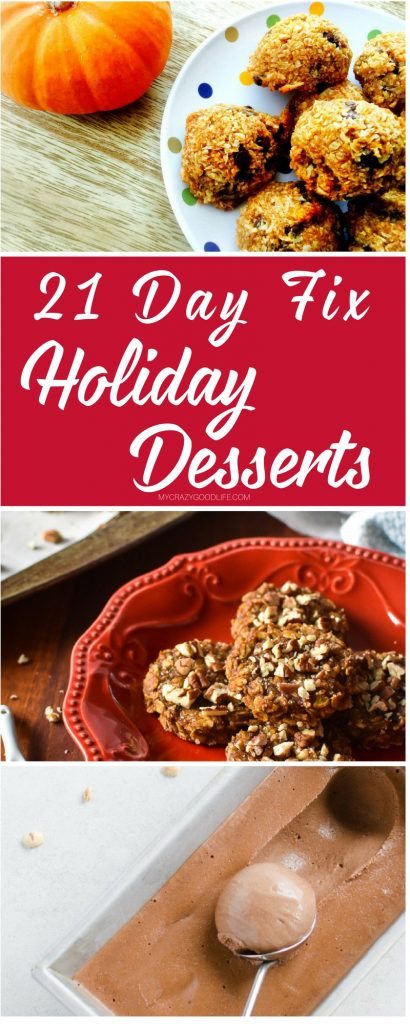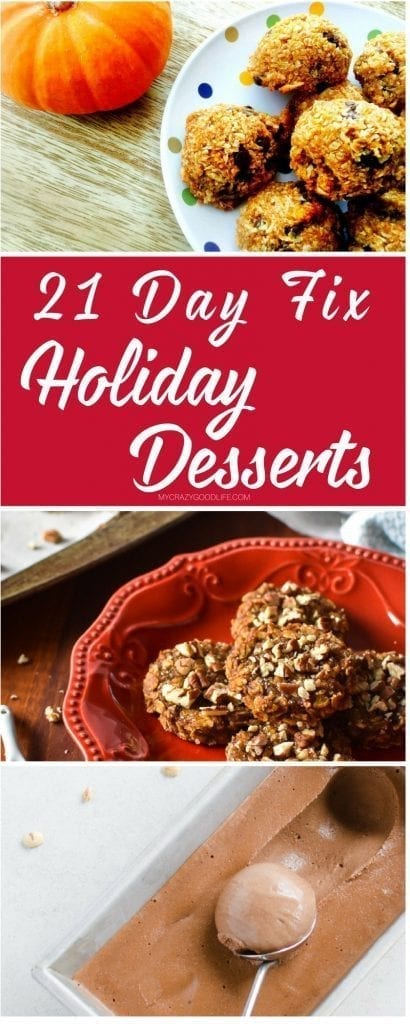 Pumpkin Cheesecake | Mixing in The Kitchen With Michelle
Pumpkin Pie Bites | Vanessa MC
Vanilla Cake With Chocolate Frosting | Simply Clean & Fit Mom
Anything with fruit is a go to for me. I love when I can enjoy my dessert and not be totally worried about the effect it will have on my diet plan.
Peach Crumble | Fit To Excel
Honey Baked Apples | Christine Pechulis
Peanut Butter Apple Nachos | Made to Be a Momma
Chocolate and peanut butter are a match made in dessert heaven! Don't worry, even on 21 Day Fix you don't have to give up these kinds of tasty Thanksgiving desserts!
Double Chocolate Cookies | Rachel Fledderman
Chocolate Peanut Butter Mug Cake | Kristatull
Chocolate Peanut Butter Banana Ice Cream | Carrie Elle
Chocolate Pudding | Maegan Blinka
The 21 Day Fix program doesn't have to be complicated. There are tons of resources and articles on the site that will help you find the best recipes for snacks, breakfast, dinner, dessert, lunches, and even printables and tools all revolving around 21 Day Fix!
Save