This site contains affiliate links. Please see Policies for more information.
Just because the holidays are here doesn't mean you get a free pass to skip out on your healthy lifestyle! Instead, use this list to find some 21 Day Fix fall recipes that are healthy and fixed!
There truly is something for everyone. Sweet, savory, spicy, hearty. You name, you can probably find it on this list! There are also some great options for planning your Thanksgiving meals. Planning ahead and doing some meal prep will help you stay on track during this crazy season and during the ones to come.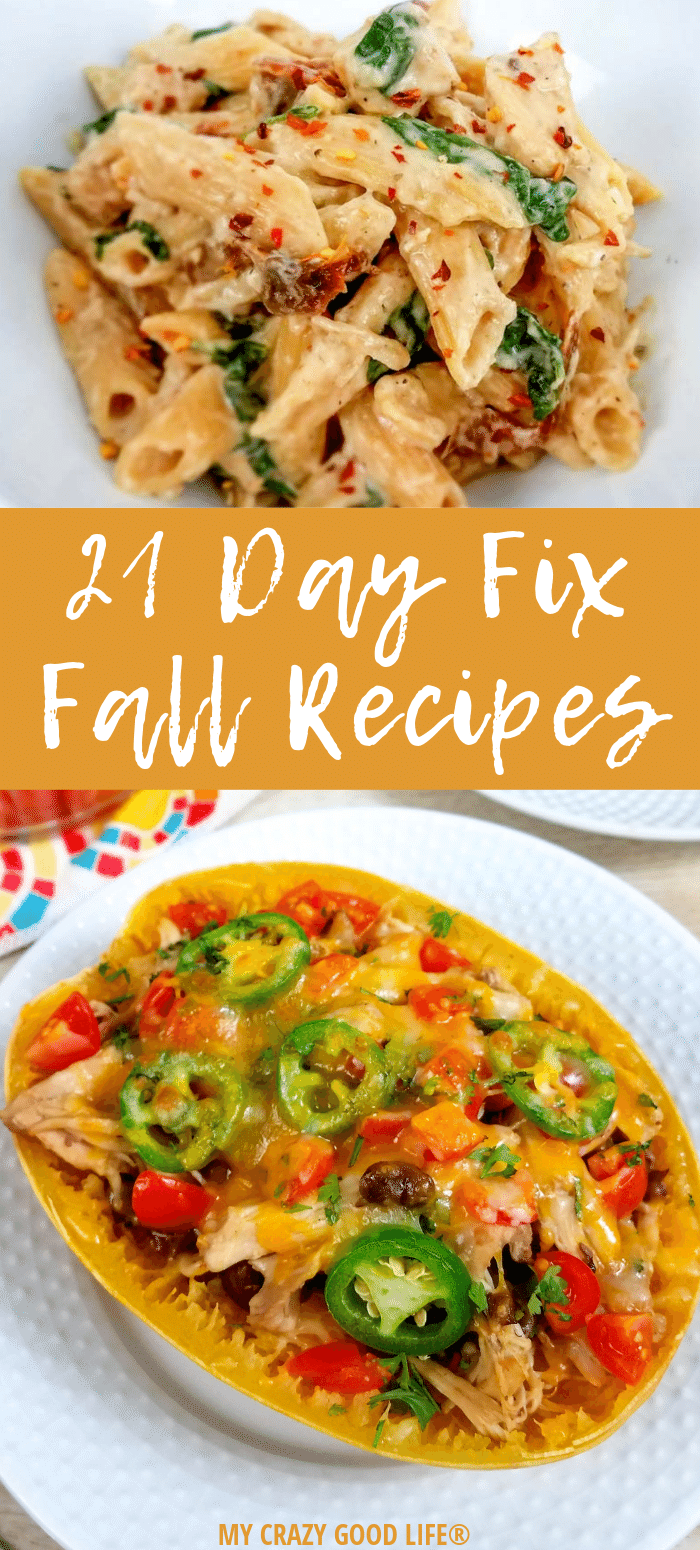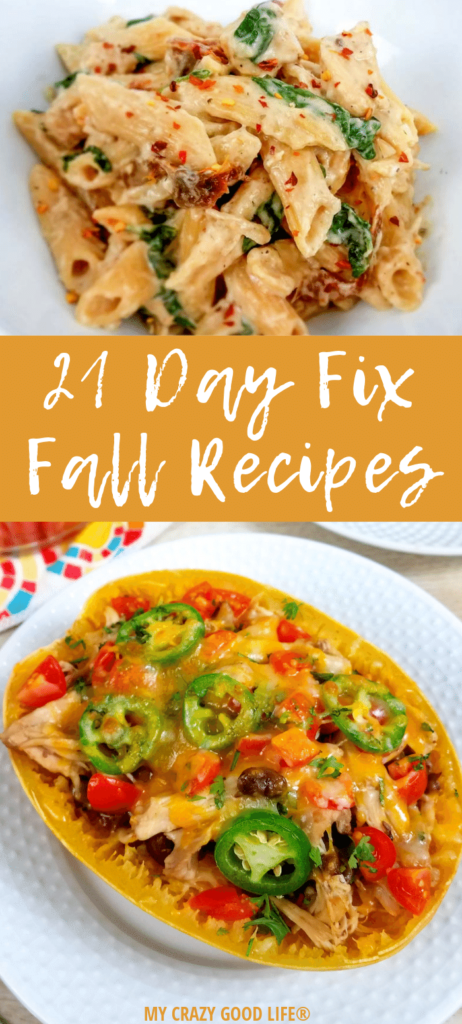 I love making my favorite recipes into 21 Day Fix versions that are equally tasty and healthy, as an added bonus! These 21 Day Fix fall recipes will help curb your cravings by giving you access to your favorite flavors and dishes without all the guilty calories and fat.
21 Day Fix Fall Recipes
I've broken it down by category here so that you can jump right to the section of 21 Day Fix fall recipes that you are looking for…I'd recommend trying them all though, they're delicious!
How do I make my favorite fall soup, stew, and casserole recipes Fix friendly?
I know you all have family favorites that you want to make 21 Day Fix approved, so I've created a few "helpers" for you. Here are my recipes for these creamy fall favorites–canned "cream of" soups and onion soup mix. Use these in place of the canned versions for cleaner, healthier fall recipes.

21 Day Fix Breakfast Recipes
We're going for warm, hearty, delicious kinds of breakfasts for the 21 Day Fix Instant Pot fall recipes meal plan. These recipes are all great for fall because they are full of delicious flavors and they have a bit more substance than your "on the go breakfast bar." You can stay full longer, warm up, and get your day off to a great start with these tasty recipes.
Mini Frittatas I love this easy fall breakfast recipe because everyone can choose their own "toppings" for these! We usually make them once a week and then enjoy every morning.
Instant Pot Applesauce For me, it's not fall unless I smell homemade applesauce! It's so easy in the Instant Pot, too–my kids always love to help.
Apple Cinnamon Oatmeal Cups I'm not a huge oatmeal fan, so these baked oatmeal cups are so delicious. If I had to choose one favorite fall breakfast idea to make in the Instant Pot, this would be it!
Copycat Starbucks Egg Bites This recipe is a reader favorite! Change up your add-ins and enjoy these on a crisp fall morning.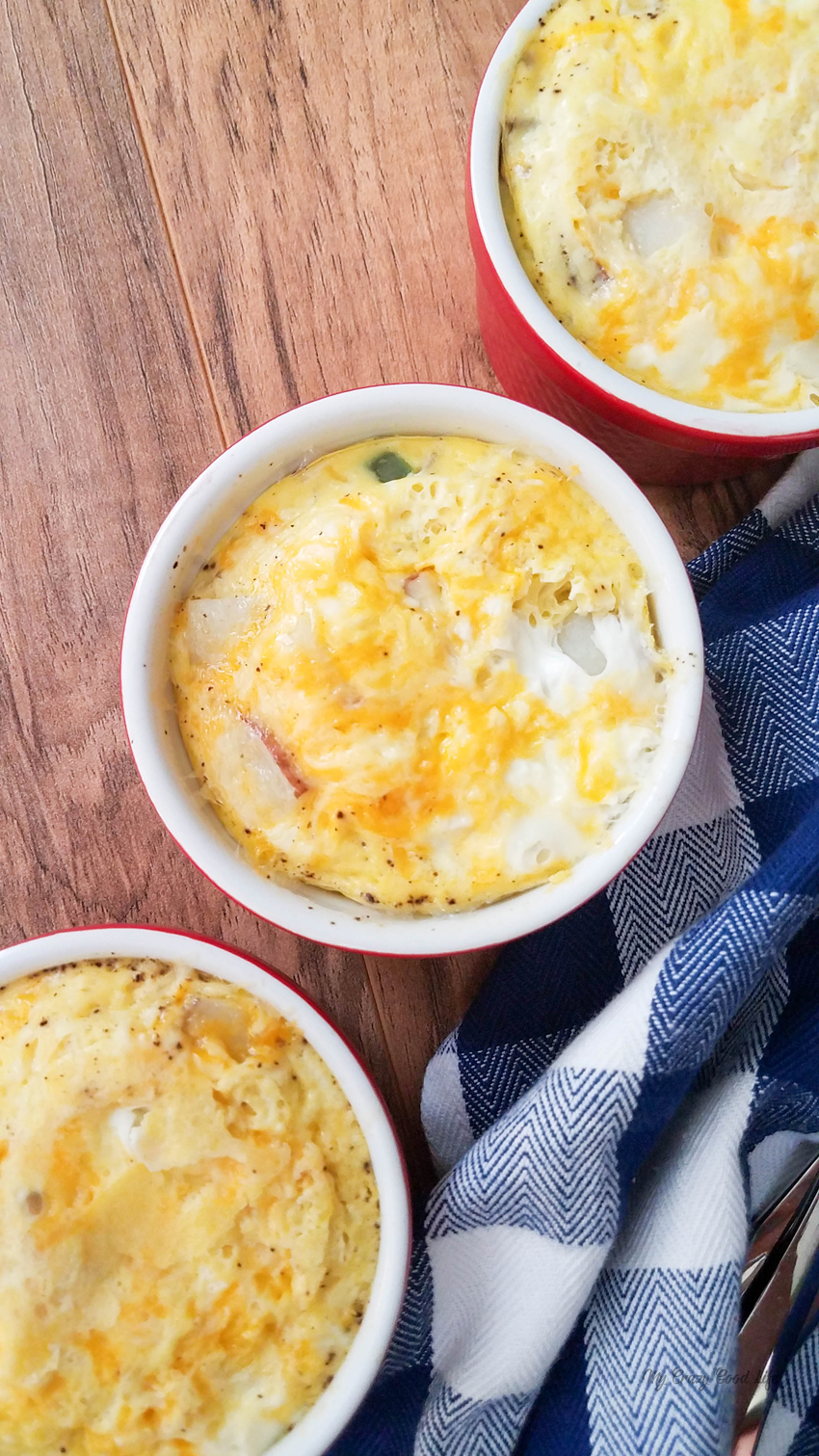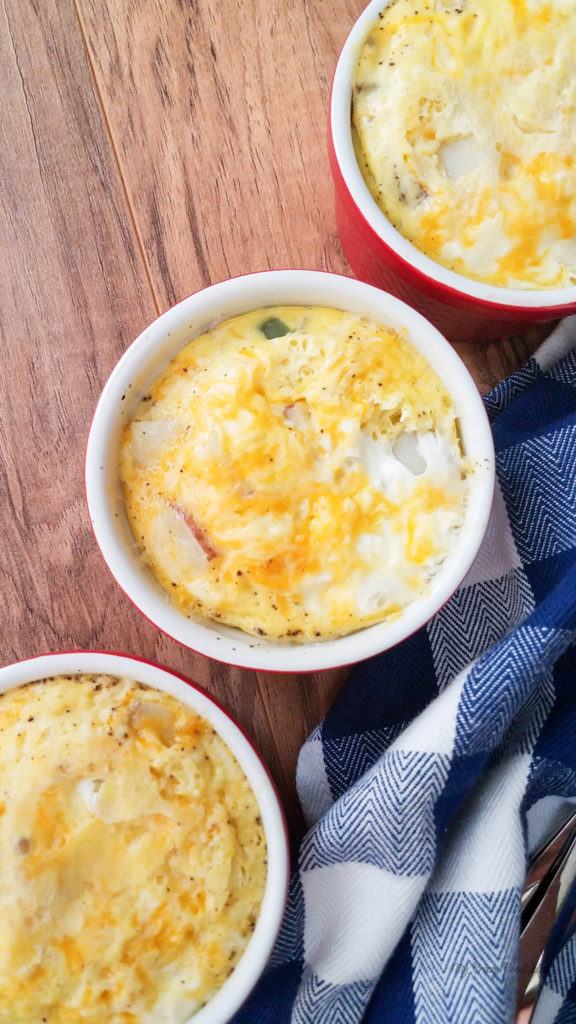 21 Day Fix Fall Dessert Recipes
You know that fall is all about the delicious flavors and recipes that we associate with the happy family celebrations year after year. Here are some classic fall dessert recipes along with some twists on your favorite fall classics.
Pumpkin Pie Wonder Whip | Let's talk for a second about how delicious these Wonder Whip recipes are…it's like having a dessert that doesn't require any yellows?!
Sweet Stuffed Acorn Squash | I love using squash in sweet recipes. They can do so much more than just soups and stews!
Pumpkin Spiced Apples | The best of both worlds when it comes to fall flavors…you can have your apples and your pumpkin spice all at the same time!
Apple Cookie Snacks | Apple cookie snacks are a quick and easy way to get some protein after a workout but they're also great for a healthy sweet treat that doesn't have a ton of processed sugars and whatnot!
Pumpkin Custard Tart with Bourbon-Nutmeg Coconut Whip | These pumpkin custard tarts are so beautiful you almost won't want to eat them…until you start…then you won't want to stop.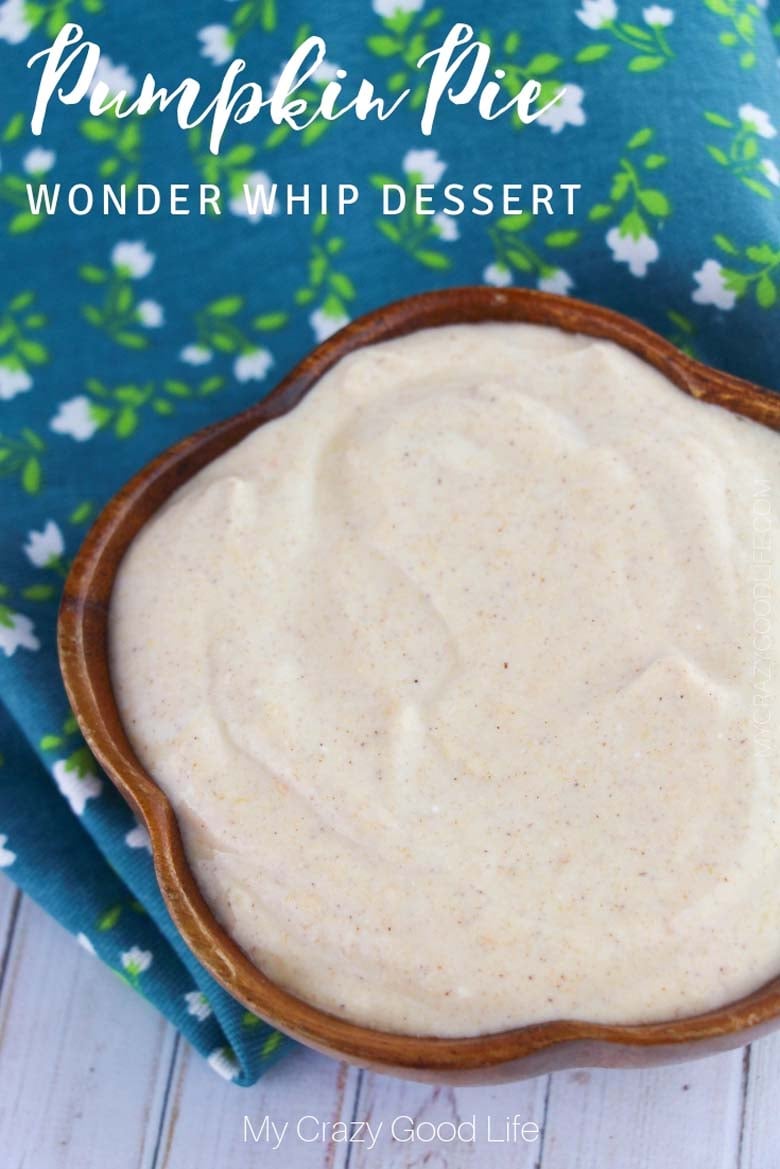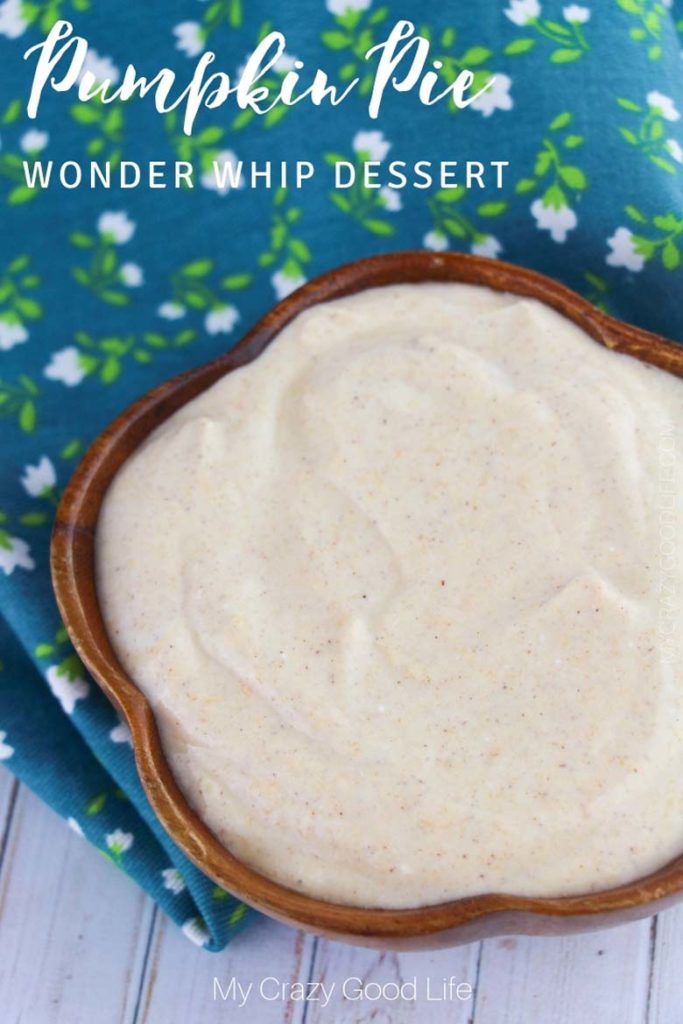 Pumpkin Oat Cookies | What is better than cookies?! Cookies with pumpkin, of course. They stay so nice and moist and they're bursting with fall flavor.
21 Day Fix Fall Recipes | Drinks
You're going to need some delicious fall drinks to go along with those Instant Pot meals, side dishes, breakfasts, and snacks. Here are some of my favorite fall drinks that you won't want to miss out on. Give them a try for your next gathering. Your friends and family will be so impressed!
21 Day Fix Fall Meals | Lunch and Dinner Recipes
For lunch, this 21 Day Fix Instant Pot fall recipes list was calling out for some easy to prep and multipurpose recipes. I love recipes that I can prep at the beginning of the week, warm up, or use in salads, soups, or snacks for the rest of the week. There are some great options here for lunch. You can take them as is, prep them on Sunday night, or even repurpose them throughout the week for salads if you prefer.
Swedish Meatballs You don't have to give up your traditional comfort foods on the 21 Day Fix, you just have to adapt them a little!
Chicken Pot Pie Soup SO creamy and comforting, this will be a family favorite soon, I know it! Prepare it in the Instant Pot, on the stovetop or in your Crockpot!
Crack Chicken and Rice Casserole You guys LOVE Crack Chicken! I love that you love it so much, so I made a few more similar recipes for you to try! Here is a Crack Chicken Noodle Soup, too ;) Not to worry, these can both be made in the Instant Pot, Crockpot, or on the stove.
Buffalo Chicken Cauliflower Mac and Cheese I'm a fan of buffalo chicken anything, so this is one of my favorites! Make it in your Crockpot, Instant Pot, or just on the stove top!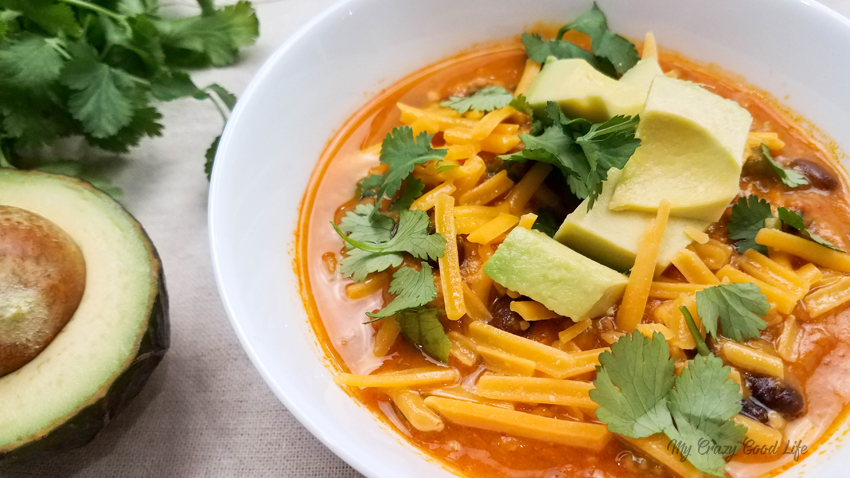 Healthy Mississippi Pot Roast There are instructions for the Instant Pot, Crockpot, and stovetop so you can enjoy this pot roast no matter how you prefer to cook! One of our favorites, and makes delicious leftovers!
Healthy Tuscan Chicken Pasta Make this delicious dinner in the Instant Pot, Crockpot, or on the stovetop. The choice is yours, either way it's going to be a hit!
Instant Pot Lentil Tacos If you like taco Tuesday's you are going to want to save this recipe for your next taco night. These lentil tacos are so delicious and they're a great vegetarian option.
Rotisserie Chicken Soup with Salsa This soup is so hearty you could eat it with a knife and a fork! It's one of our favorites, and so very easy. Make it in the Crockpot, Instant Pot, or on the stove!
Beef Stroganoff A true fall classic! This recipe is healthier than your Grandma's, but it still tastes just as good and you can make it in the Instant Pot, Crockpot, or on the stove top
Sweet Potato Chili I love the spice in this dish! It's so creamy and delicious, and it'll probably impress your family too. ;)
Stuffed Pepper Soup One of my readers' favorites! It's so easy to make, and it's a cross between a chili and a soup–perfect for meal prep and eating all week!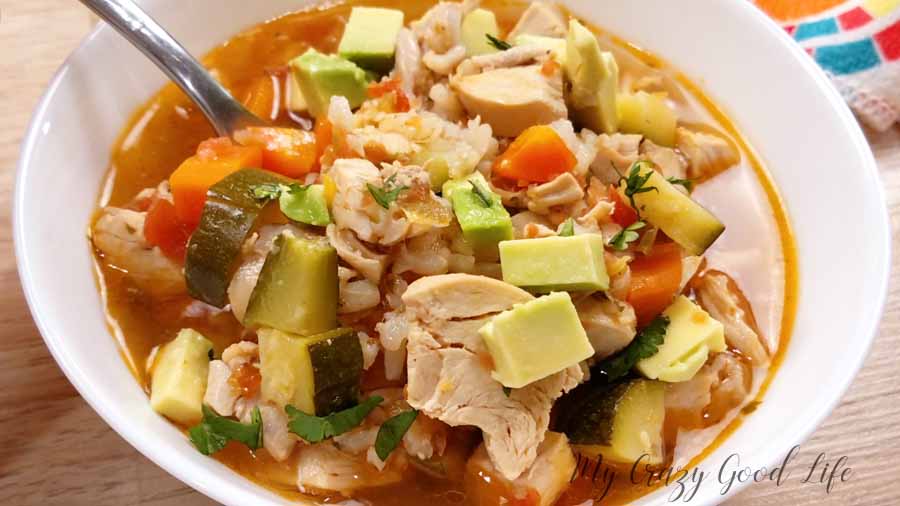 Cajun Chicken Alfredo This is such a perfect fall meal! It has the perfect amount of spice, and the seasonings are to die for.
Mashed Cauliflower Such a delicious side dish, especially for holidays. Not to mention it's an easy to make in the Instant Pot.
Spaghetti Squash Taco Boats You can make these delicious taco boats in the Instant Pot in the Oven or in the slow cooker!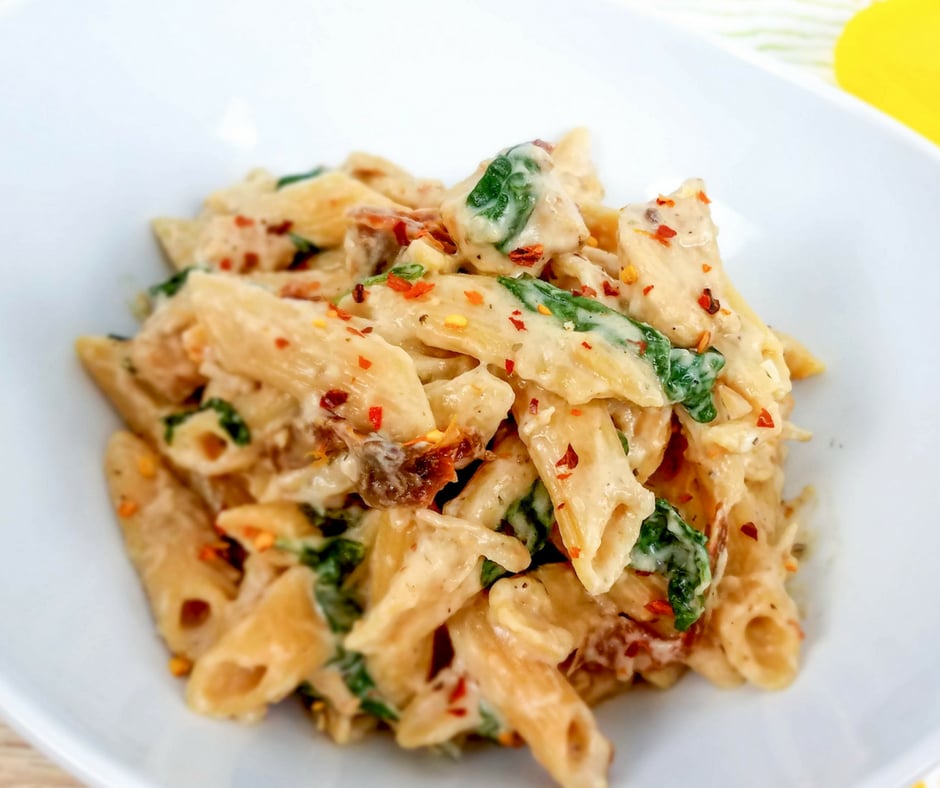 Easy Roasted Sweet Potatoes A delicious staple in our house and a popular recipe. Sweet potatoes go with everything and they're perfectly for 21 Day Fix.
21 Day Fix Fall Side Dish Recipes
Healthy Spinach and Artichoke Dip Bring this to Happy Hour and not only will you stay on track with your healthy eating, but all of your friends will be impressed with this dish!
Buffalo Chicken Dip This is such a satisfying snack! It's packed with protein and a favorite of just about everyone I know.