This site contains affiliate links. Please see Policies for more information.
This Pumpkin Pie Wonder Whip recipe is going to make all of the pumpkin fans happy! It's a like a creamy pumpkin pie in a bowl–or you could even use it as a pumpkin cream pie filling!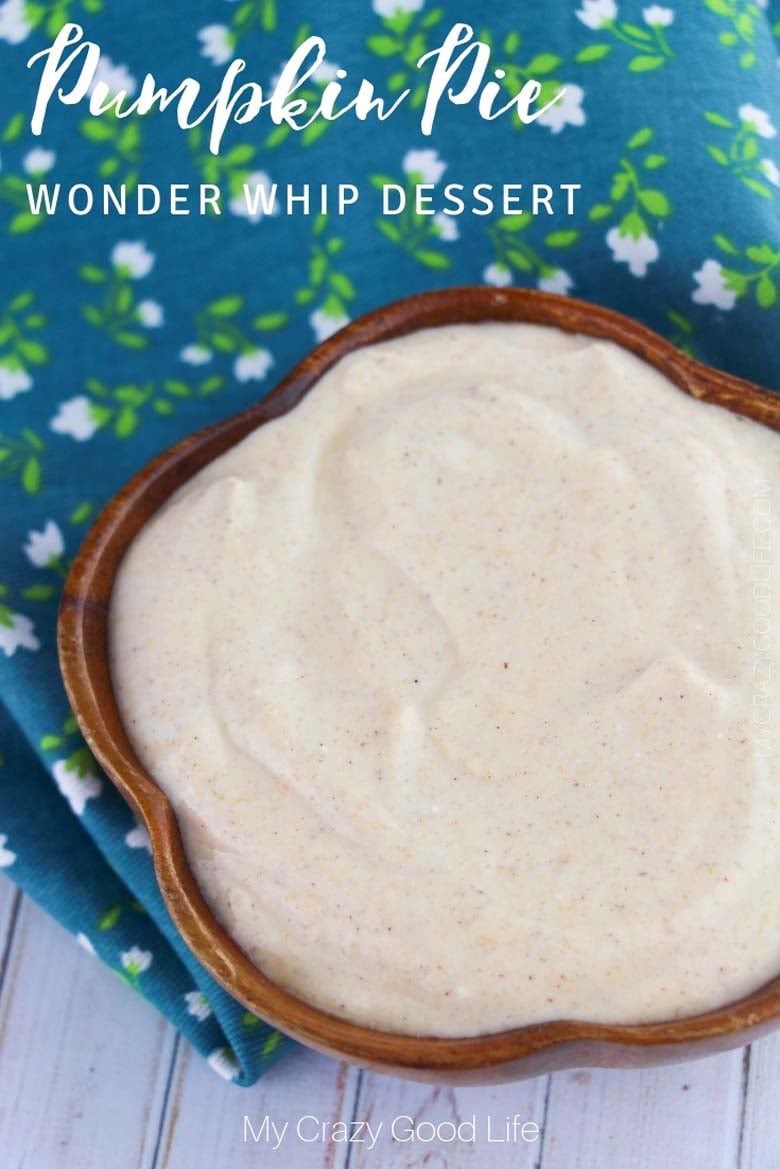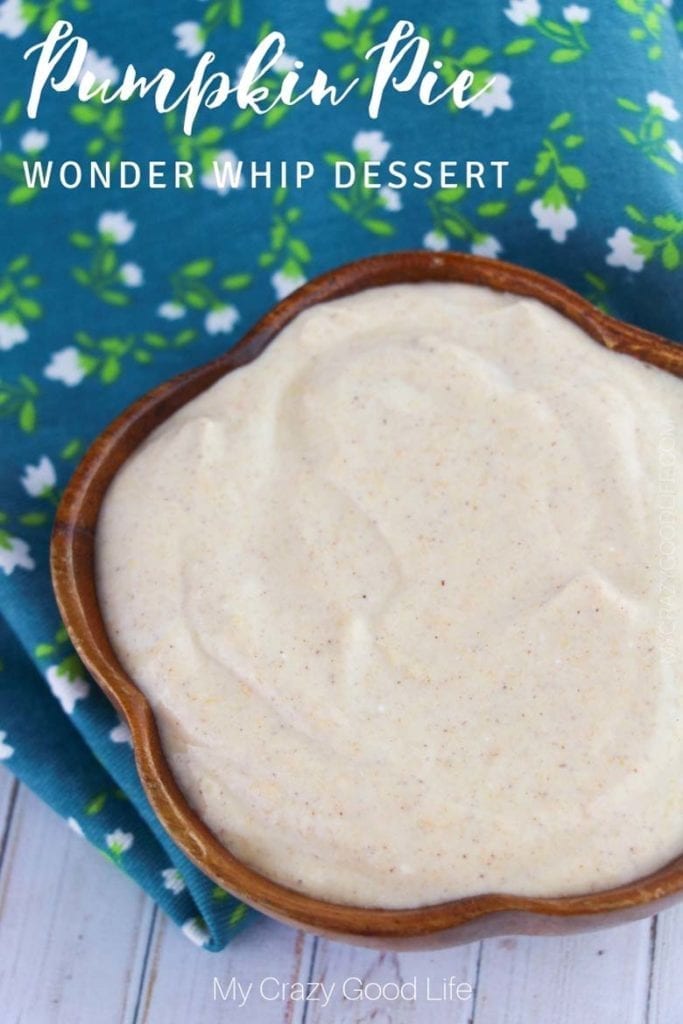 This delicious protein packed snack or dessert recipe is the perfect fall treat for you as well as your family! I've used Wonder Whips in pies, or as a quick no bake dessert. I also love eating them for breakfast or a mid-afternoon snack! You really can't go wrong with these.
What is a Wonder Whip?
A high protein dessert created by the founder of 2B Mindset, a Beachbody nutrition program. You can see her first Wonder Whip creation right here. It's creamy and rich, and sometimes I can't even finish one serving because it's too much–in a good way. You can see all of my sweet and savory Wonder Whip recipes here. Savory Wonder Whips make delicious dips!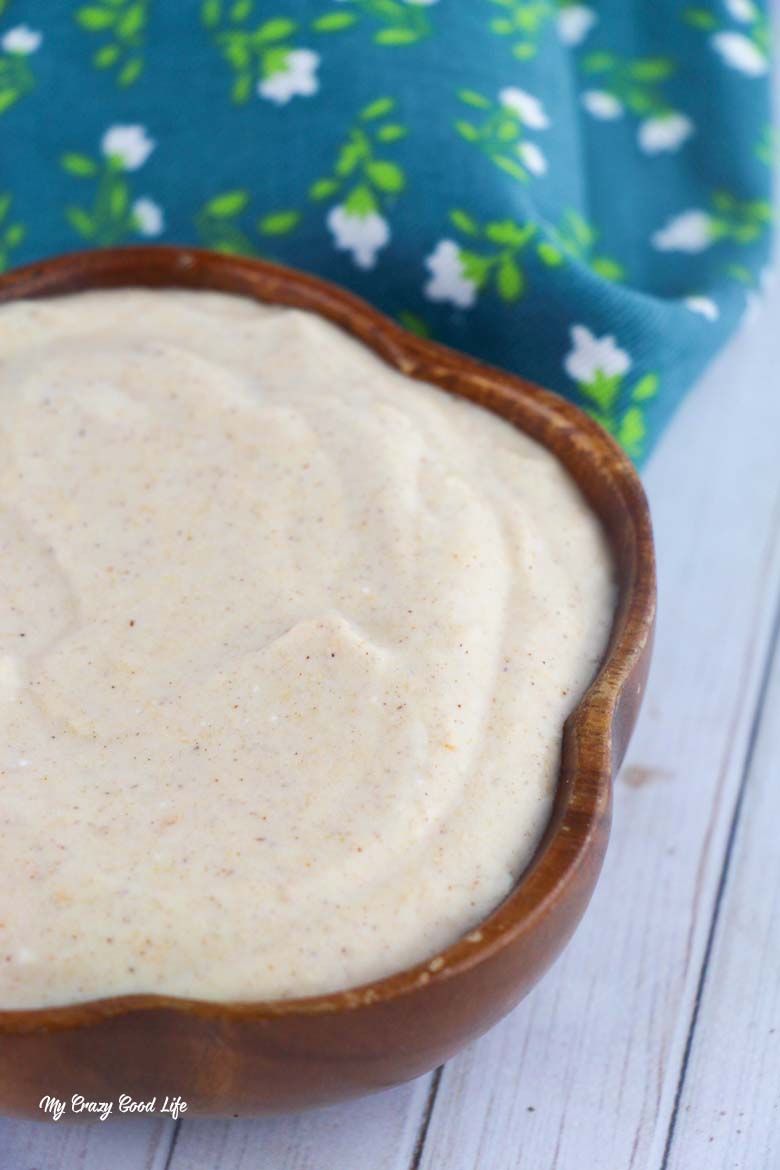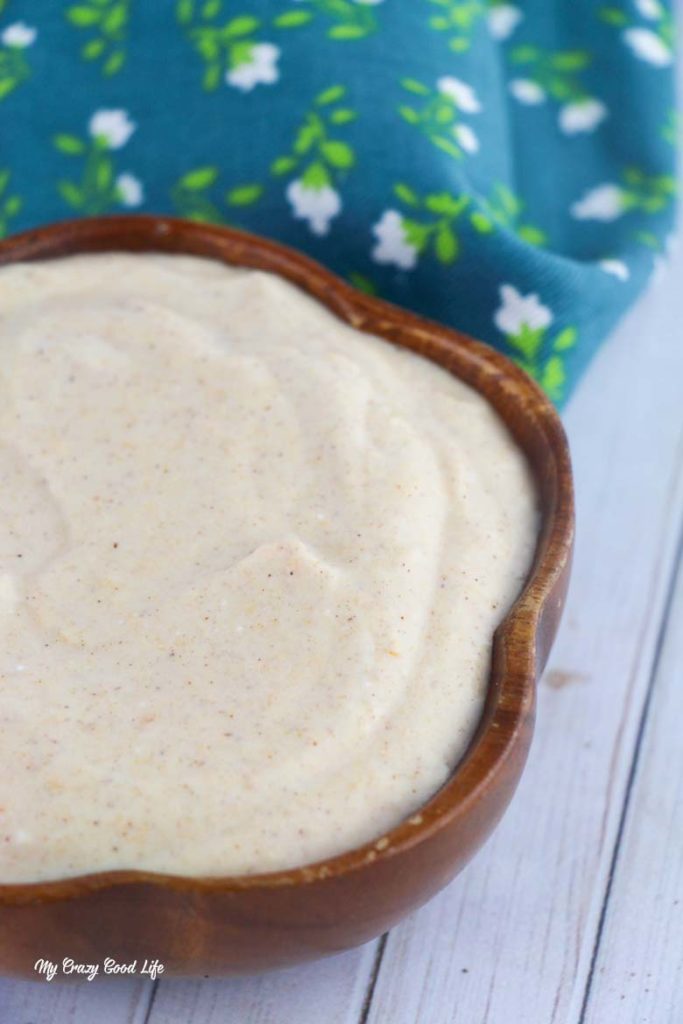 How do you make Wonder Whip?
This Pumpkin Pie Wonder Whip is like fall in a bowl. I love using a whisk, but sometimes when I'm feeling a little lazy I just use a fork! These come out perfect in the blender–it really gives it a good whipped consistency, especially if you'll be using this as a creamy no bake pumpkin pie filling. It all depends on how much time you have and how much effort you want to put into it!
What ingredients are in Pumpkin Pie Wonder Whip?
Not many! Greek Yogurt, cinnamon, and pumpkin puree (make sure you get the can that is just pumpkin listed as an ingredient). You can add Stevia if you'd like, but I think you'll find that it's sweet enough as is!
What kind of yogurt do you use in Wonder Whip recipes?
It depends a lot of your preference. I'm not a big fan of creamy tastes and textures, so I found that 1% or nonfat were best for me. What I really like, though, is Oikos Triple Zero Greek Yogurt. It's the only yogurt that I can eat straight out of the container, and I never need to add sweetener to my Wonder Whips.
Be aware that the Oikos Triple Zero yogurt doesn't always have just Stevia in it–I've seen in Canada that it contains other sugars, so I'd shy away from buying it there. Remember, artificial sweeteners are not your friend because they can cause you to crave sugar and hold onto extra weight. Always check the ingredient list to make sure you understand what you're buying and putting into your body!
If you're on the 21 Day Fix, Oikos Triple Zero with Stevia is allowed, as is 2% Plain Greek yogurt. You can use either of these in your Wonder Whips, and definitely in this Pumpkin Pie Wonder Whip recipe!
Weight Watchers Counts
Using plain fat free Greek yogurt, this recipe counts as 0 Points on the 2023 Plan | 0 Blue Plan Points / 2 Green Plan Points / 0 Purple Plan Points
More Wonder Whip Recipes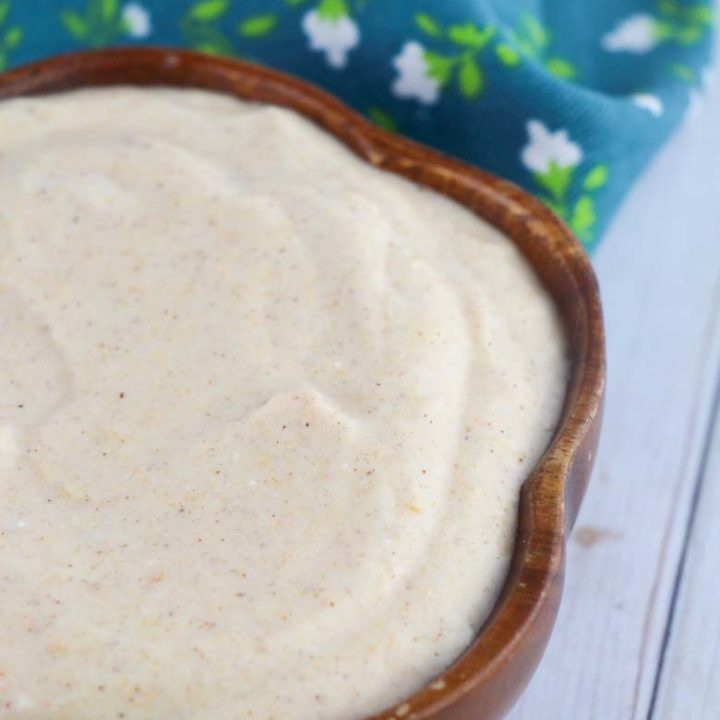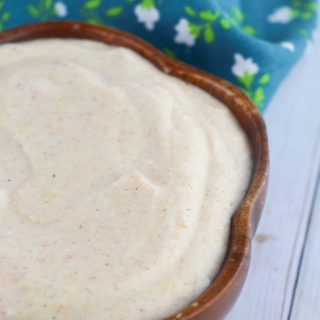 click the stars to rate!
Pumpkin Pie Wonder Whip
Servings 1 serving
If you're looking for a healthy Fall dessert recipe, this Pumpkin Pie Wonder Whip is amazing! It's packed with protein, contains no added sugar, and can be made in just a few minutes!
Ingredients
3 tbsp pumpkin puree
1 tsp cinnamon
3/4 cup Greek yogurt
1 pinch Stevia to taste
Instructions
Mix ingredients together with a blender, whisk, or fork and enjoy!
Notes
I prefer Oikos Triple Zero Greek Yogurt (vanilla) because it's sweetened with Stevia. I omit the Stevia in the recipe when I do this. For a creamier texture, use 2% plain Greek Yogurt and follow the recipe above. 21 Day Fix Container Counts: 1R, 1 tsp per serving | 2B Mindset Plate It suggestions: Eat this as a healthy breakfast option (paired with a small FFC) or as part of your lunch! I have also used these as snacks when I feel I need one.| Weight Watchers Points: 0 Blue Plan Points / 2 Green Plan Points / 0 Purple Plan Points (when using Oikos Triple Zero Plain Greek Yogurt)
Nutrition
Calories: 149kcal | Carbohydrates: 12g | Protein: 18g | Fat: 4g | Saturated Fat: 2g | Cholesterol: 10mg | Sodium: 72mg | Potassium: 93mg | Fiber: 2g | Sugar: 8g | Vitamin A: 7102IU | Vitamin C: 2mg | Calcium: 230mg | Iron: 1mg