The 21 Day Fix nutrition and weight loss program has been a successful way for me to monitor what I eat during the day. Using colored containers, you make sure to eat the appropriate amount of protein, veggies, fruits, healthy carbs, and fats.
There are apps to help you track your food intake and measurements, but I know some people like to track their progress with old-school paper and pen. Here are my personal 21 Day Fix printable tools for you to download and use for yourself.
Click below to read about the printables and download them, or scroll down below the image to head directly to the downloads. Not loving the colors? You're probably looking for my neutral colored 21 Day Fix tools here.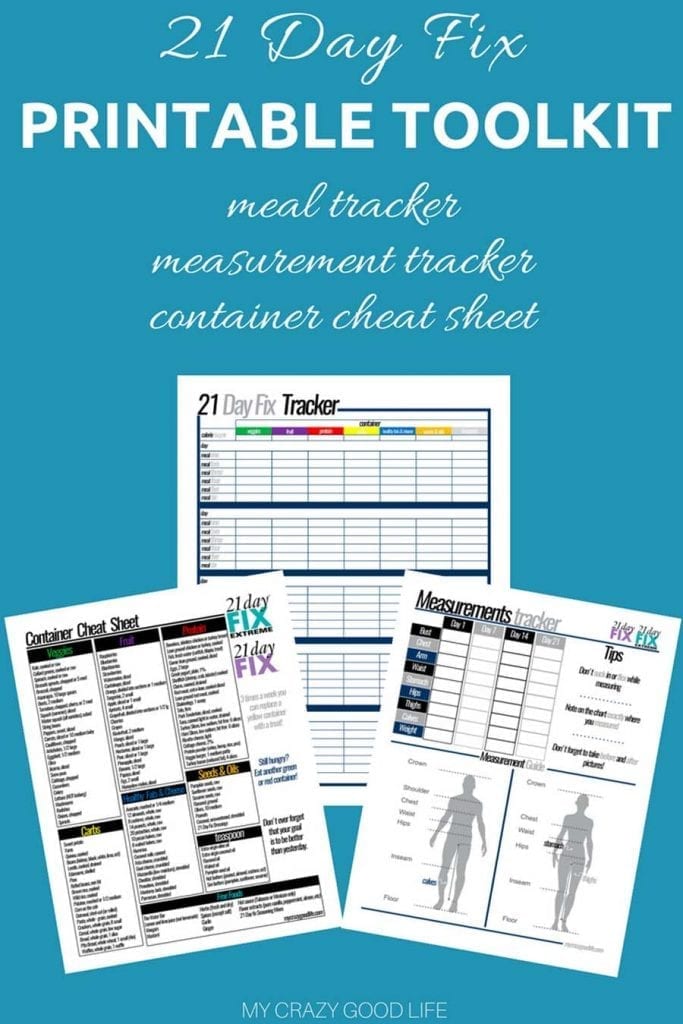 Note: Files will automatically be downloaded to your computer. Please look for the file wherever you have saved it before emailing me to ask for help. This printable is for personal use only. You may not upload it to any website, nor may you sell it. 
Plan and track what you're eating every day, every meal.
Keep measurements to show your progress. Remember, weight isn't the only thing you need to keep tabs on!
This helped me SO much. I keep one on my fridge and one in my purse so I could quickly make the healthiest choices based on what containers I had left in the day. Please note, that space wouldn't allow all of the foods to be listed in my quick reference, but I added the most popular ones and left out the ones that aren't quite as popular (like sardines).
If you're looking to learn more from the brains behind the 21 Day Fix, here's an interesting Q&A with Autumn Calabrese!
These tools are meant to supplement the 21 Day Fix programs, not replace them. In order to find your container count and see all of the accepted foods and measurements, you'll need to purchase the program.
You might also be interested in these 21 Day Fix recipes: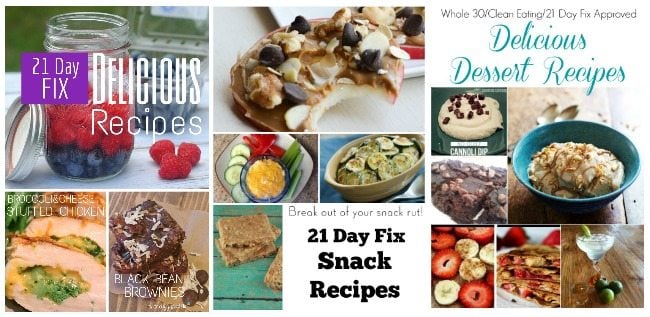 SaveSave