This site contains affiliate links. Please see Policies for more information.
The 21 Day Fix diet is a program that is designed to help teach the importance of portion control. Different color containers are a key element within the 21 Day Fix program and they are assigned to specific food groups.
This designation helps make eating smart as easy as learning which colors match what foods! I've separated these 21 Day Fix Recipes by the color container so you can quickly find a recipe based on your needs for the day.
You can easily lose weight and get healthy when you know how much of each group you should be eating each day! One of the best ways to help keep your success rolling along is with a fresh supply of 21 Day Fix Recipes.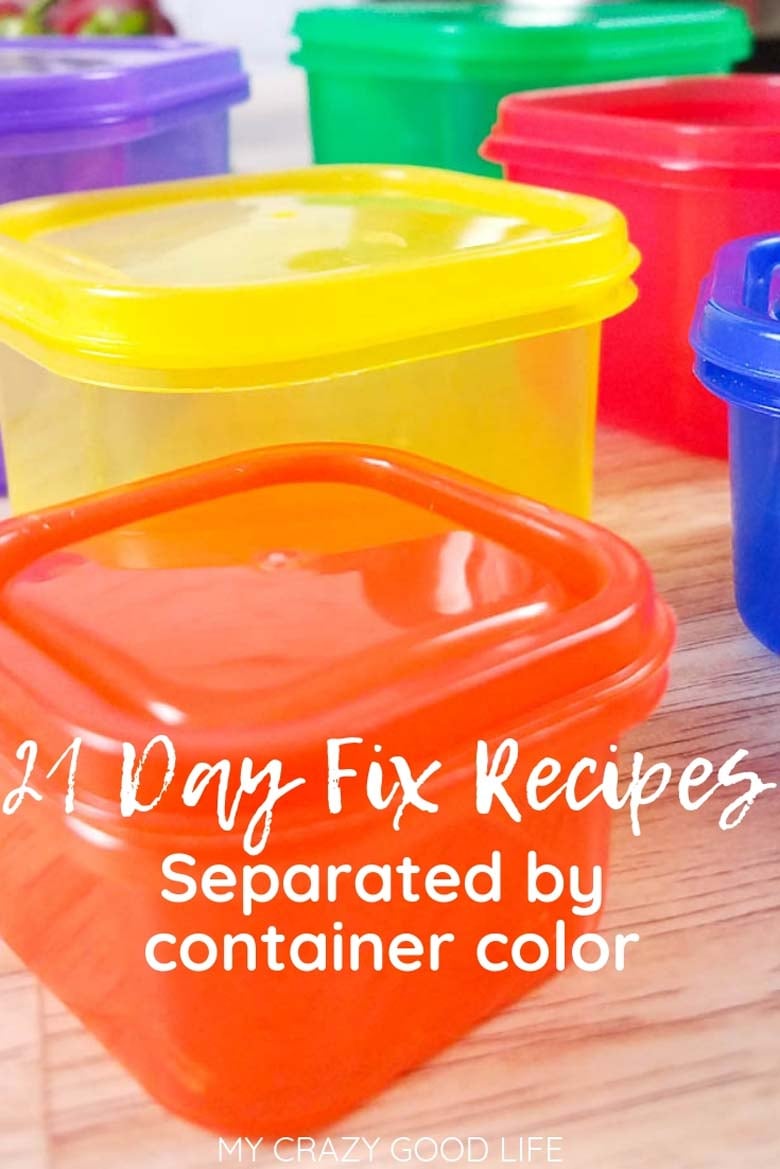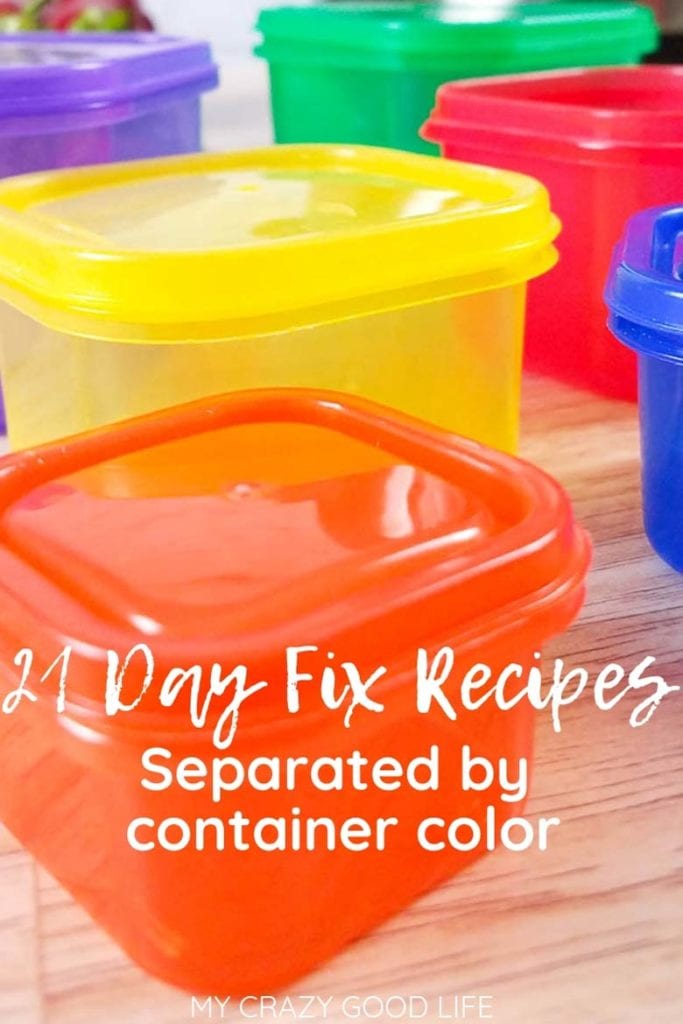 Some of these 21 Day Fix Recipes go great together; pair up a few recipes to make a delicious and satisfying meal! The 21 Day Fix can quickly become a permanent lifestyle change, use these awesome recipes to help keep your options new and fresh!
Some times on Beachbody's 21 Day Fix, we get stuck with a specific color container. I always seem to be lacking my orange container–I don't really love the options in that container and I drag my feet with finding meals that include the orange container.
I've pulled together these recipes for you
21 Day Fix Recipes by Container Color
Yellow Container Recipes
Some of the colors are obvious, for example, green is for vegetables. However, other colors aren't so obvious, like yellow. The yellow container is meant for carbs and/or starches you can use during your diet. You may find that you will be using the yellow container in plenty of meals, so use them wisely!
Beachbody Yellow Food List
The Beachbody food list for the yellow container is actually printed in order from most healthy at the top to least healthy at the bottom. All of the foods on the list are healthy, but if you're hit a plateau with your weight loss you can refer to the foods at the top of the yellow food list (all colors, actually – they're all represented this way) to help you beat a plateau.
Foods that use 21 Day Fix Yellow Containers
Here are some of my favorite foods that use yellow containers, as well as how many. These foods will also contain other colors, but know that you'll have at least one yellow per serving in these recipes. To see my entire list of yellow container recipes, head to my 21 Day Fix Yellow Container Recipes post.
Healthy Goulash Uses one yellow container per serving, and has both Instant Pot and stove top directions.
Slow Cooker Tuna Pasta Bake | Uses one yellow container per serving, and has Instant Pot and Slow Cooker instructions.
What is a Yellow Container Treat Swap?
Three times a week, you can have a treat swap–instead of using one of your daily yellow containers, you can choose a treat–wine, beer, popcorn, etc. The full list of treat swaps is on my updated 21 Day Fix food list, but know that you can treat swap more than is on that list.
Purple Container Recipes
The purple container is assigned for fruit! One of the great features of the 21 Day Fix diet is that you can use any fruit you'd like that is on the approved food list.
Another awesome option is to add an additional, different colored container, to the mix in order to make a small meal or filling snack–like a small apple with peanut butter. This is a great way to create a 21 Day Fix friendly snack or even a meal option that you'll love.
Beachbody Purple Food List
Just like the yellow food list, the Purple food list is printed in order from healthiest at the top to least healthy at the bottom–but all of the recipes are healthy.
There are also purple container treat swaps, and you can take a look at those in my food list. Three times a week you could replace a purple container with a treat–but you only have three total treat swaps per week, not three yellow and three purple.
Here are some delicious recipes that contain at least one purple container. These are helpful if you struggle to get purple containers in on the 21 Day Fix. Remember, you should be eating all of your containers every day!
If you're looking for more purple container recipes, I have a ton here.
Dairy Free Coffee Ice Cream I could this as a purple container treat swap because it uses so many bananas. If you were to use four bananas in this recipe, it would count as 8 purple containers. Rather have Almond Milk Ice Cream?
2 Ingredient Banana Pancakes This entire recipe counts as two purple containers.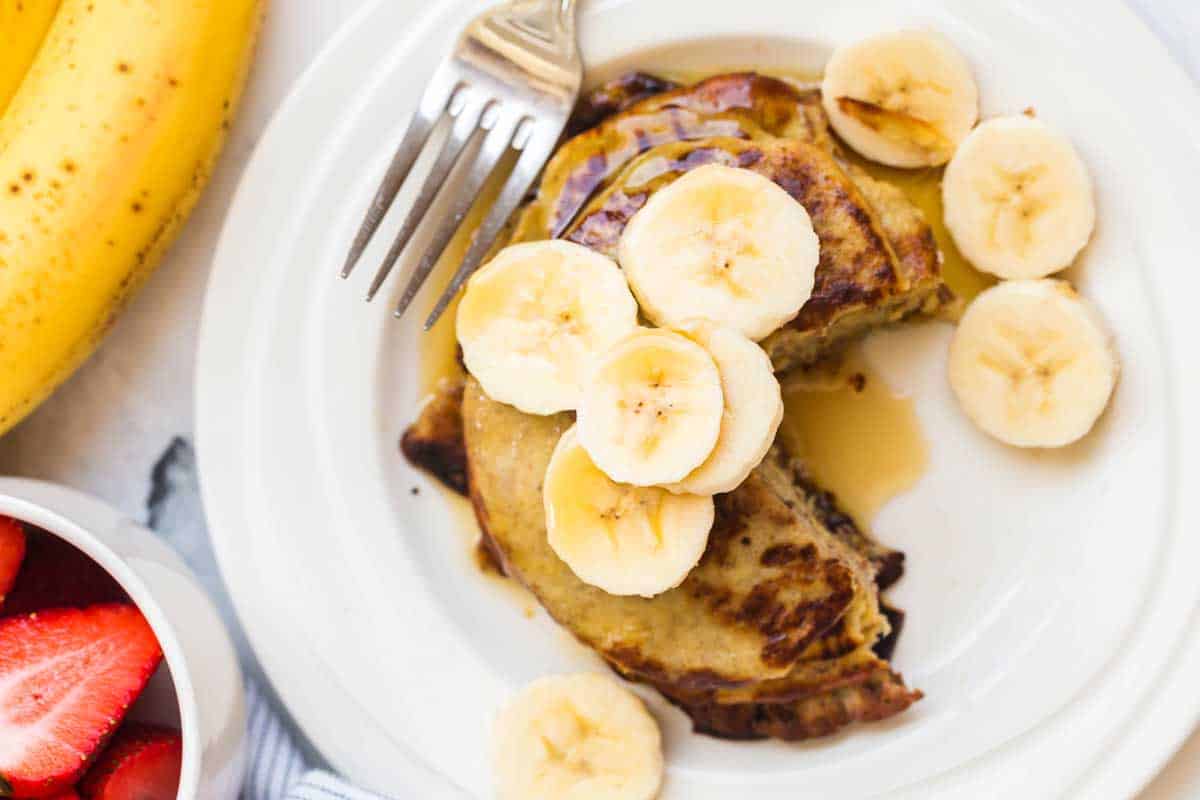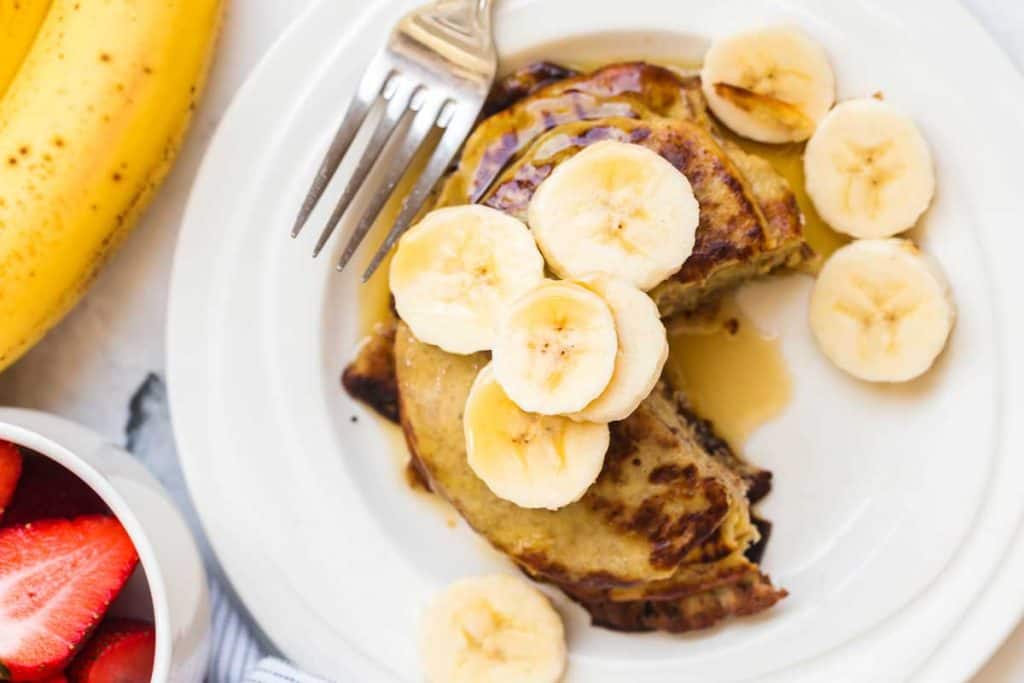 Slow Cooker Stuffed Apples This recipe uses one purple container.
Healthy Dole Whip Entire recipe counts as 1 3/4 purple containers.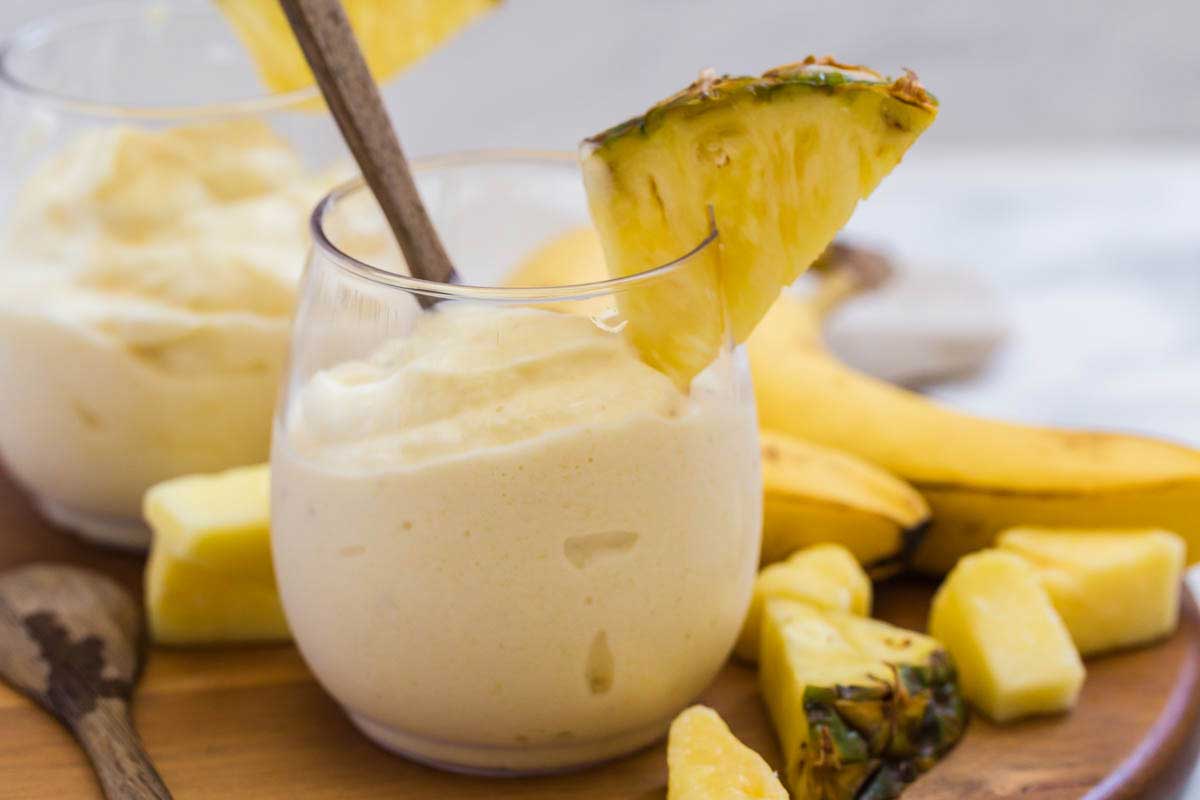 Red Container Recipes
The idea is pretty simple, green for vegetables, purple for fruit, yellow for carbs or starches, blue for healthy fats, orange for seeds or dressings, and red for proteins. The question then becomes…what are the best recipes for each container? Again, look to the top of your food list.
The red container is meant for your proteins: anything like meat, yogurt, eggs, tofu, and even shellfish. Lots of people struggle to eat all of their red containers, so these recipes will definitely help you meet your container counts on the 21 Day Fix!
Pot Roast Meal Prep One red per serving, and this is such an easy recipe for the crockpot or slow cooker!
Crockpot Chicken for Meal Prep One red container per serving, again–so easy!
Homemade Turkey Sausage One red per serving, which is two sausage patties.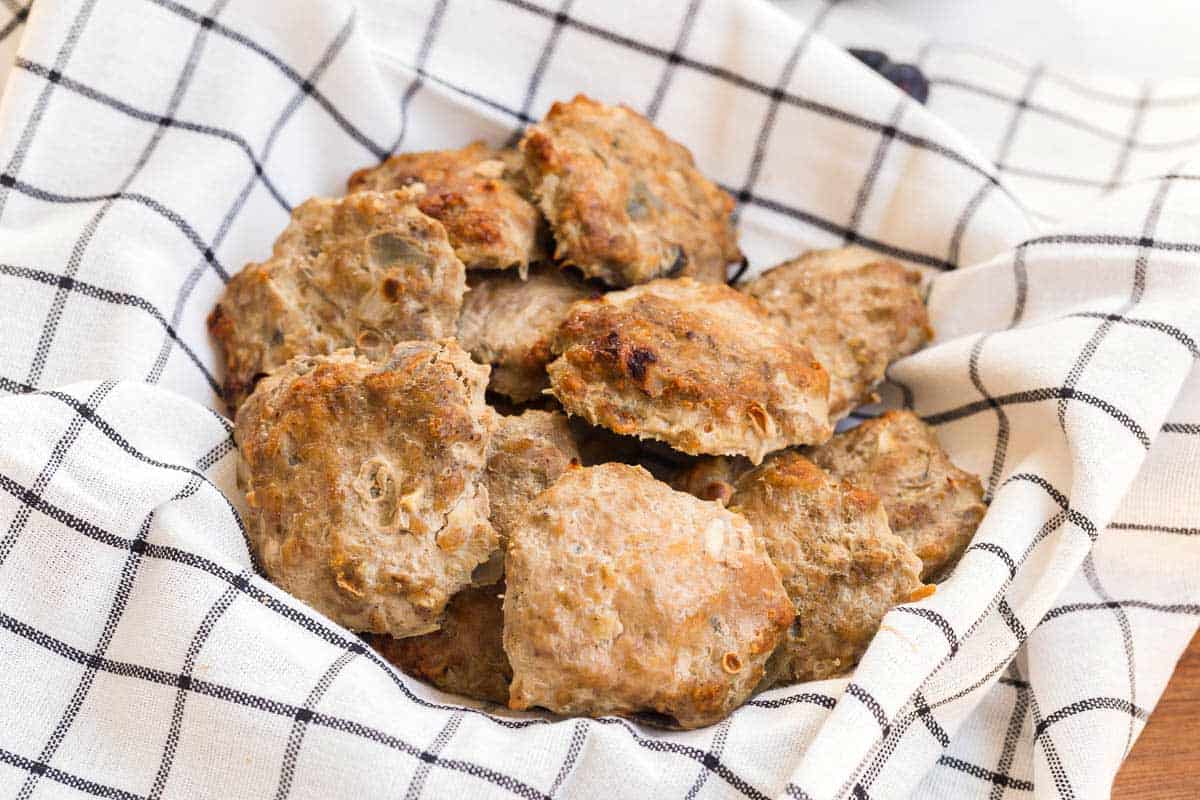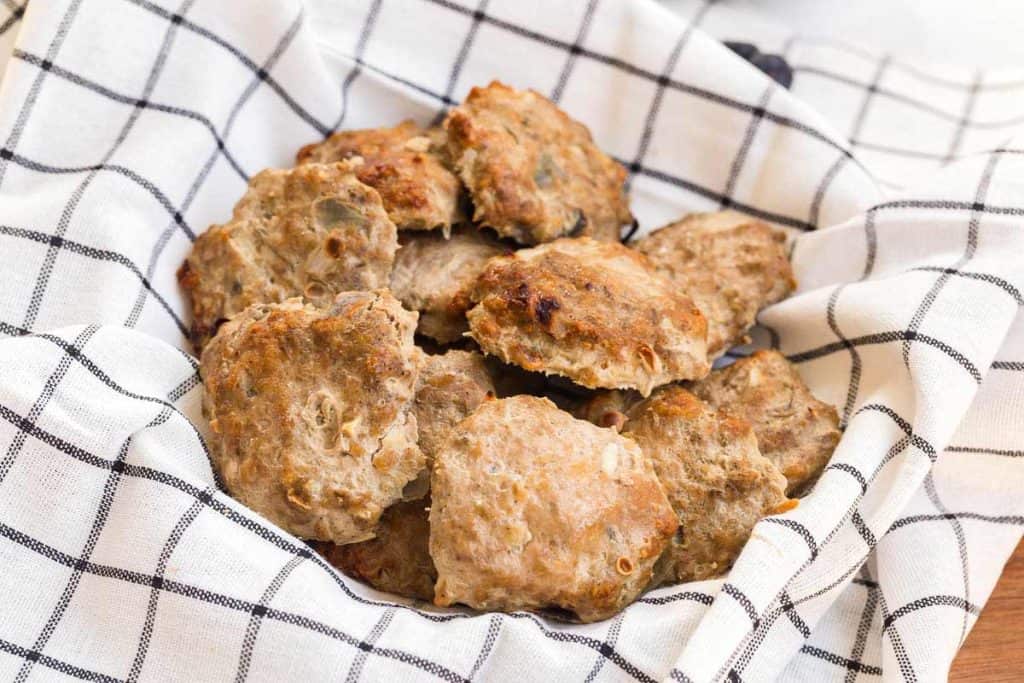 Turkey Meatballs Two reds per serving, and these are so easy to freeze.
Pizza Stuffed Peppers One red container per serving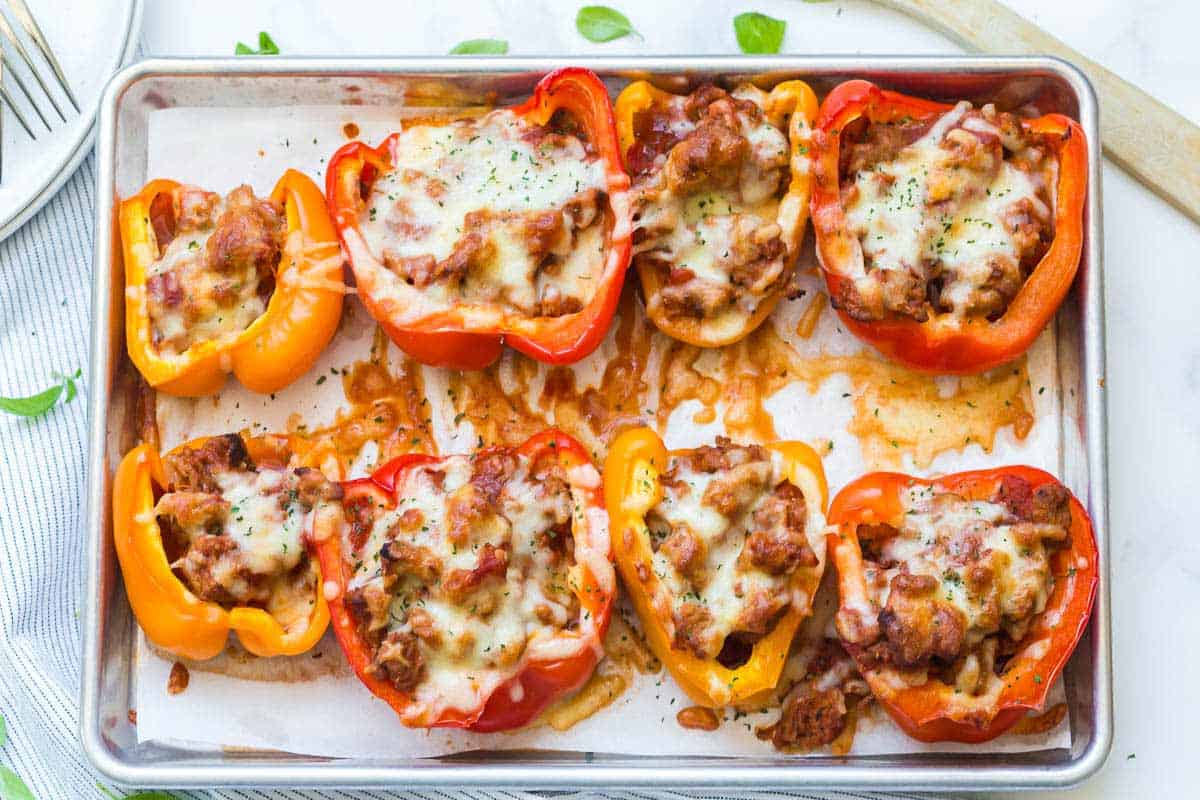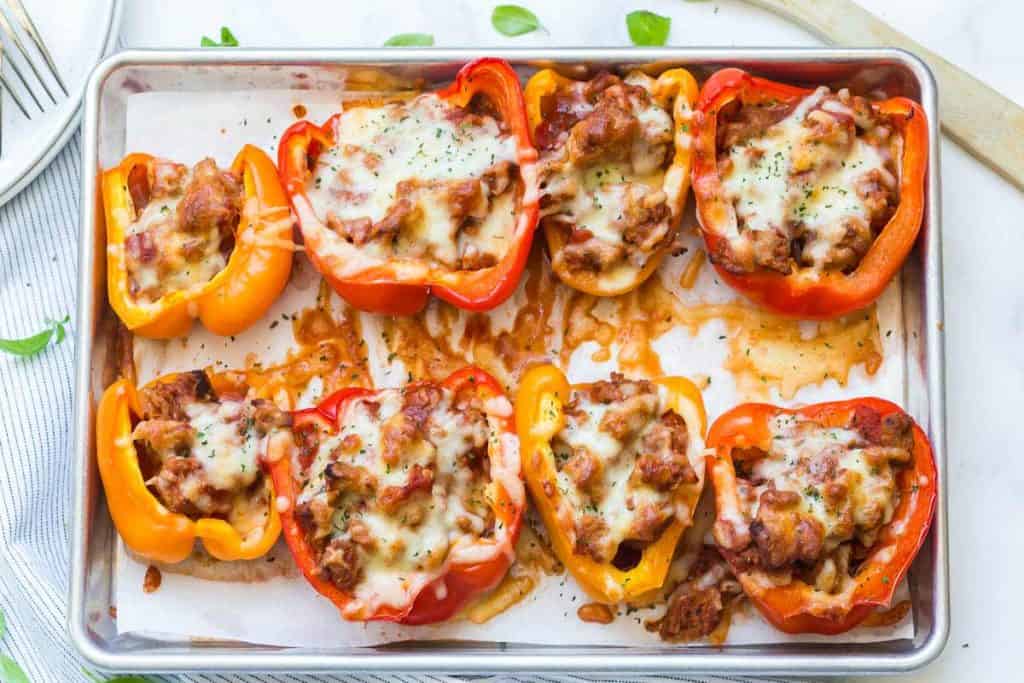 Green Container Recipes
There are so many people who struggle with their green containers, and I gathered a ton of posts to help you all get those containers in!
For me, zoodles are the easiest way to add greens to any meal. I love them in a recipe or as a base under chicken or other veggies. I've found that the way I cut them makes them taste better with certain meals, so definitely play with all of the attachments you might have with your zoodle maker to see which one you like best.
In the 21 Day Fix meal plan, vegetables have their own colored container–green. Use the green container for vegetable sides during dinner, or as a salad for lunch, or a snack.
21 Day Fix green container recipes don't have to be boring–you can do more than just steam veggies for this container! There are many different ways to use the green container in the 21 Day Fix meal plan–I prefer mine raw, but you can roast them, air fry them, steam them…
If you're looking for a ton of green container recipes, you'll want to take a look at this post that gives you my favorite green container recipes. Here are some delicious recipes (that aren't salad) that will get you at least one green container per serving:
Teriyaki Steak Fajitas It's so easy to make this recipe with one green or more–just count up your veggies as you need them.
Turkey Goulash Instant Pot I have added an extra 5 cups of veggies to this recipe without a single person in my family questioning it–you can definitely add more too! As written, this recipe contains 1/2 green container, but if you add an extra 2 cups of veggies to the recipe (I like to puree them in my food processor) you can bump that green container count up to 1G per serving.
Breakfast Fajita Casserole One green container per serving for this delicious breakfast casserole!
Orange Container Recipes
The orange container is used for seeds and oils–pumpkin seeds, flaxseed, peanuts, and even coconut! 21 Day Fix orange container recipes will show you the best ways to make use of that tiny but powerful container.
I always struggle getting in my orange containers, so these recipes helped me so much! If you need more orange container recipe ideas, you'll want to check out this post.
Here are some orange container recipes that will help you get those seeds and oils in every day:
Lime Coconut Bites One orange container per serving.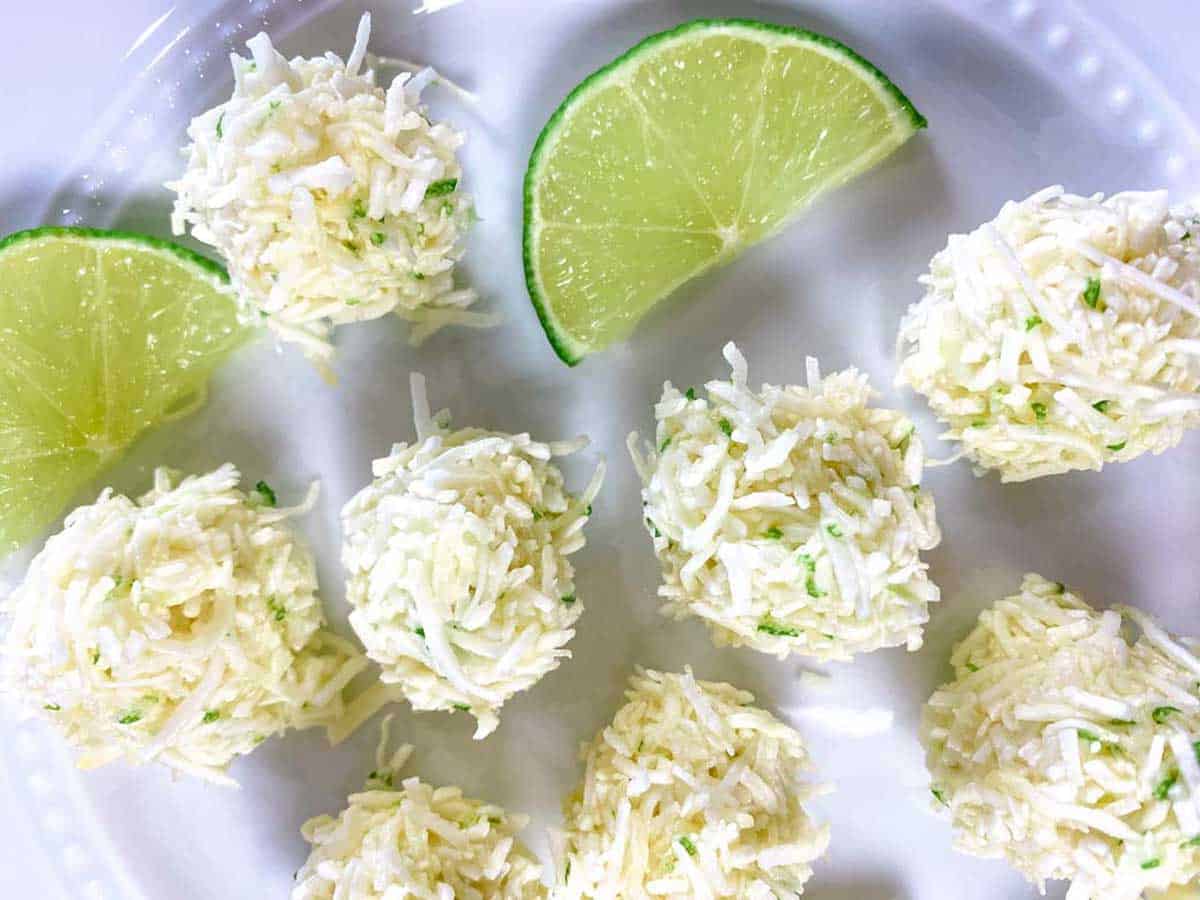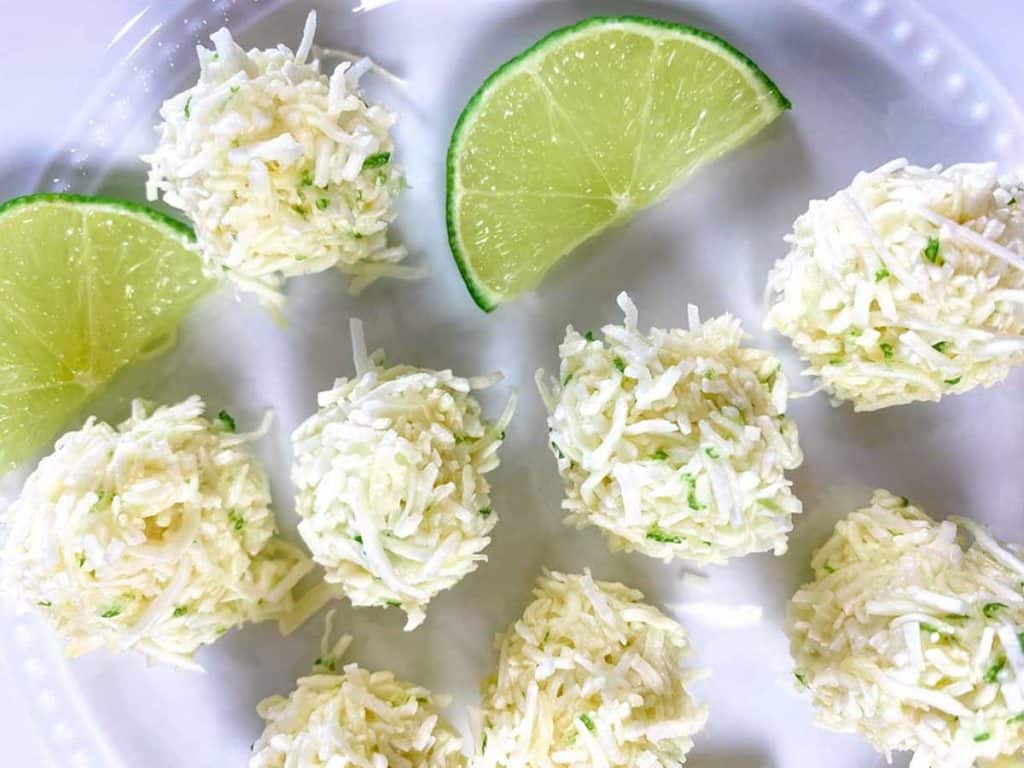 Mocha Coconut Bars One orange container per serving.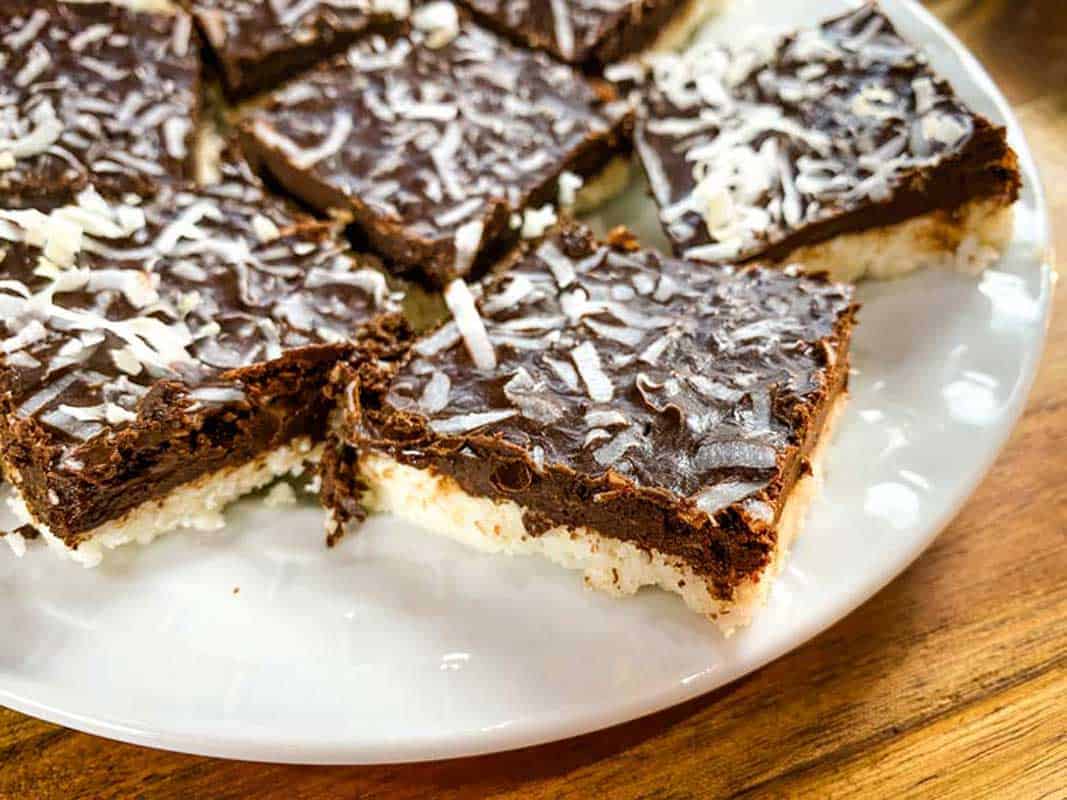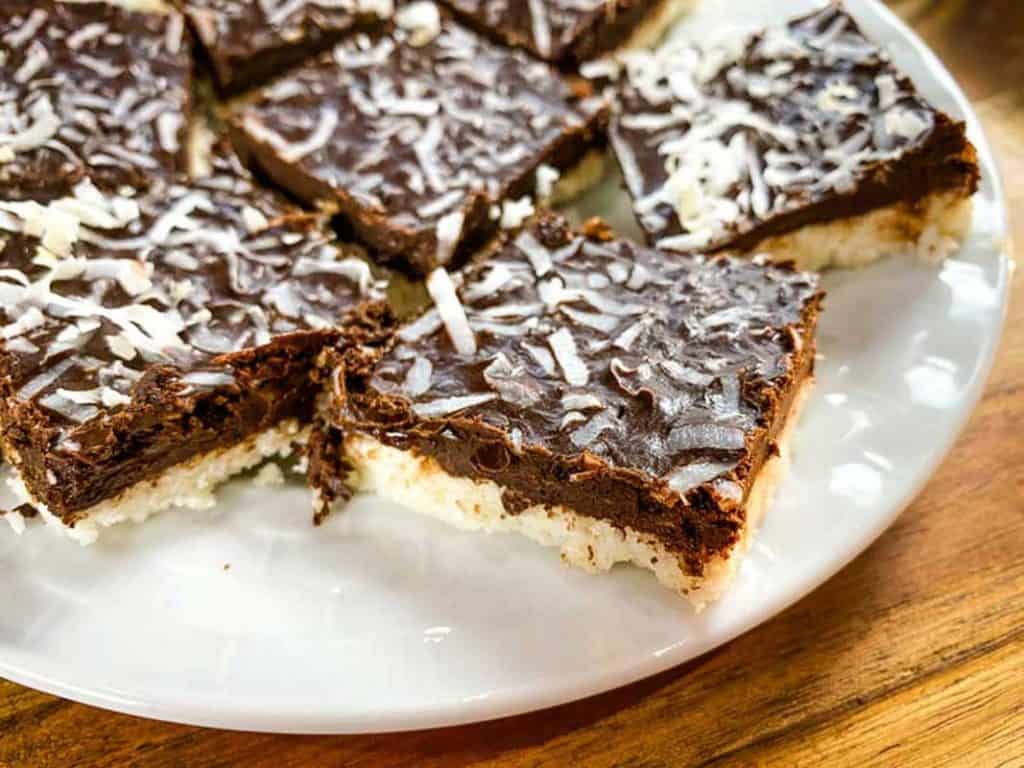 21 Day Fix Blue Container Recipes
The blue container is the hardest for me to use! These healthy fats are the perfect addition to your 21 Day Fix recipe box–avocados, almonds, hummus, cheese, and more!
Everyone on the 21 Day Fix only is allowed one blue container per day. All of the other colored containers vary by number for each bracket or calorie level–but blue is only one. Period.
These blue container recipes will help you get those blue containers in every day.
Cauliflower Crust for Pizza Each serving is 3/4 blue container.
Cheesy Taco Pasta One serving is 1/2 of a blue container.
Healthy Starbucks Red Pepper Egg Bites One serving is 1/2 of a blue container.