This site contains affiliate links. Please see Policies for more information.
We love Italian food. It's comfort food at it's best! In my case, I'm always looking for great 21 Day Fix Italian recipes so that I can indulge without staring from my healthy lifestyle goals. If you are also a fan of Italian recipes, these 21 Day Fix versions are going to blow you away. Try them all and let me know which ones are your favorite, who says you can't have delicious Italian food while on the 21 Day Fix?!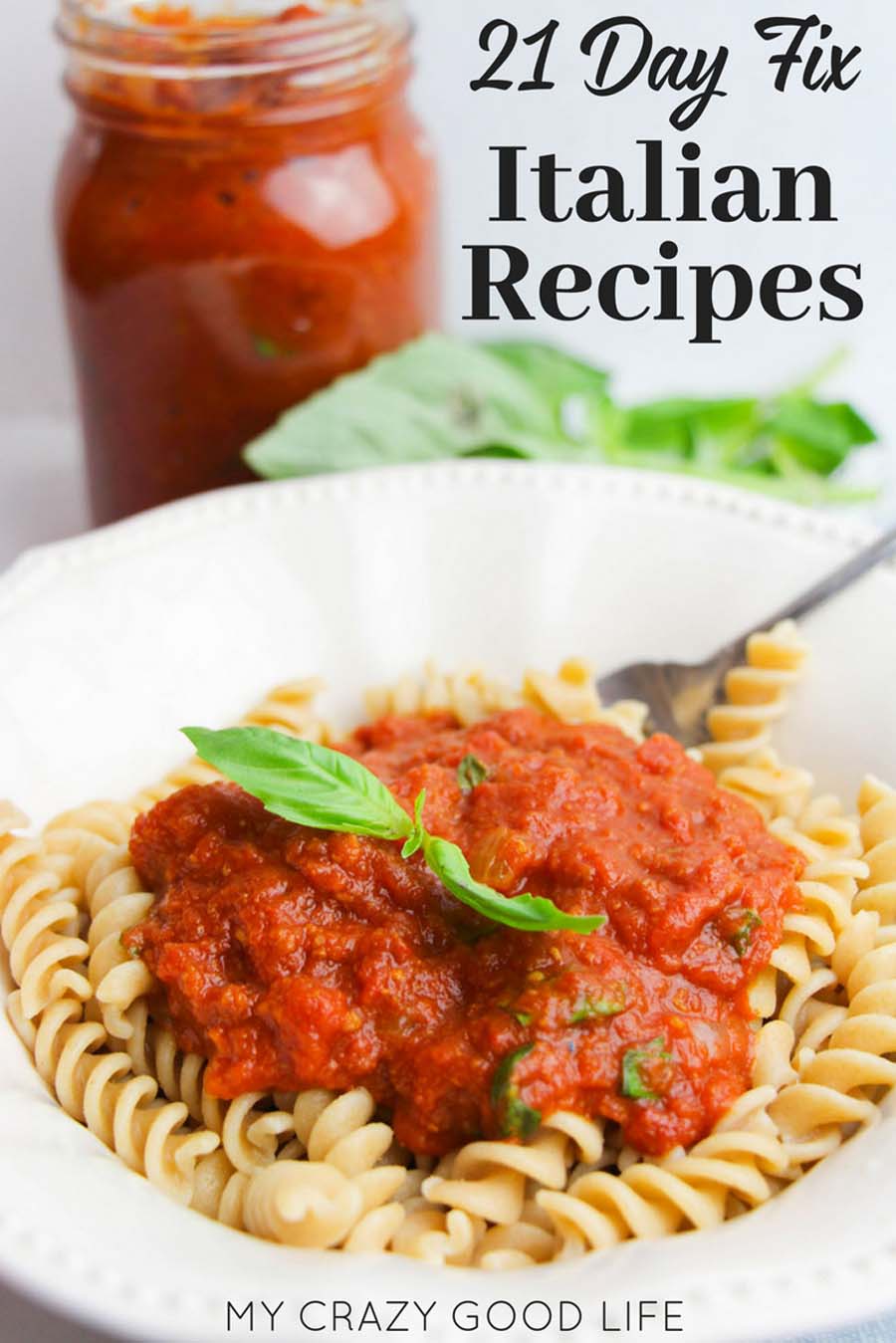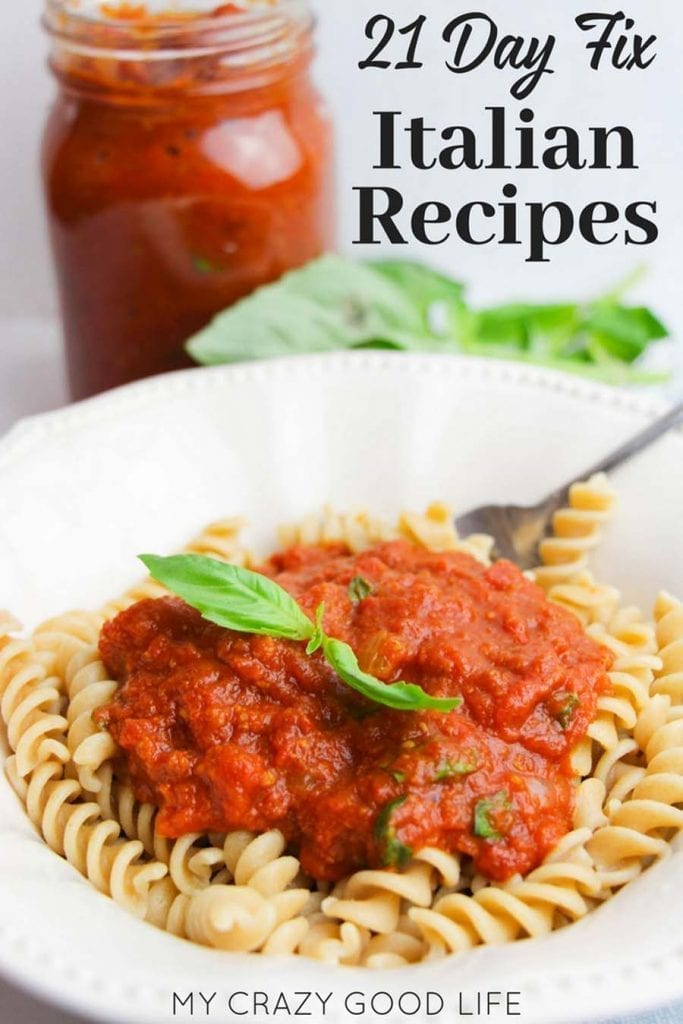 What is the 21 Day Fix?
The 21 Day Fix program is a healthy lifestyle and fitness program. It uses containers to teach portion control and a targeted exercise calendar to help you burn fat, tone muscle, and get into great shape in just a few weeks. I, like many, have turned the 21 Day Fix into a healthy lifestyle program. I continually follow the program as part of a maintenance system for weight and fitness.
I have amassed a lot of great 21 Day Fix resources over the years and I share many of them right here at My Crazy Good Life!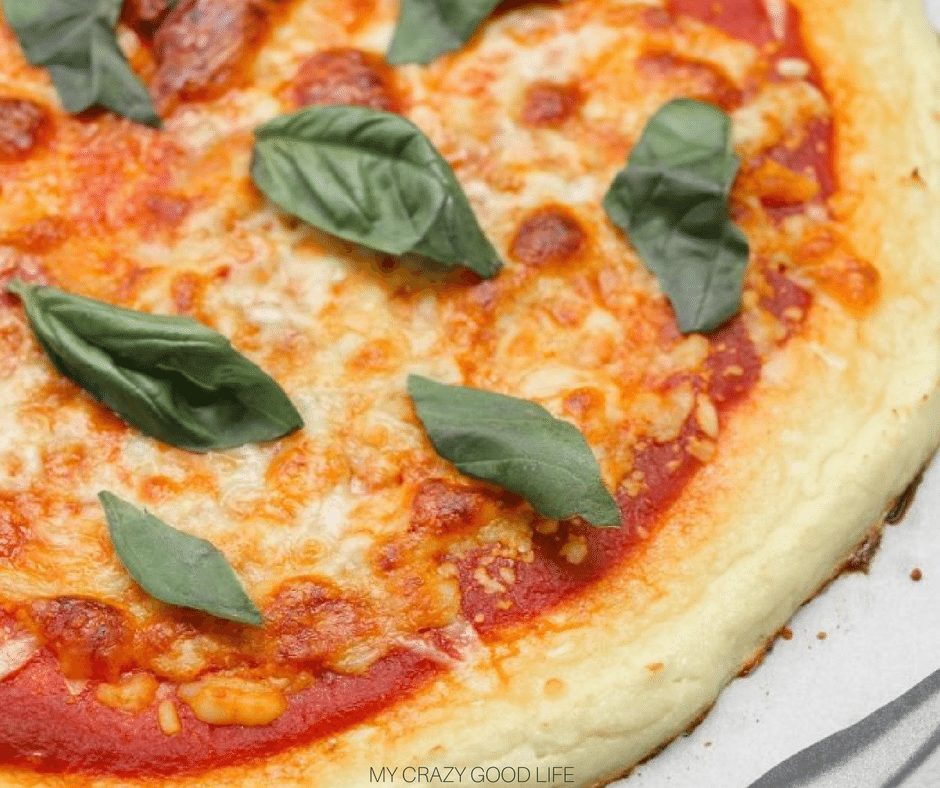 More 21 Day Fix Resources:
If you are just starting out on the 21 Day Fix program you can definitely benefit from some of these resources. Check them out below.
21 Day Fix Italian Recipes
Some of our favorite 21 Day Fix recipes are Italian recipes…or they're American Italian renditions. In any case, I'm pulling together some of the best 21 Day Fix Italian recipes so you can indulge without straying from your plan.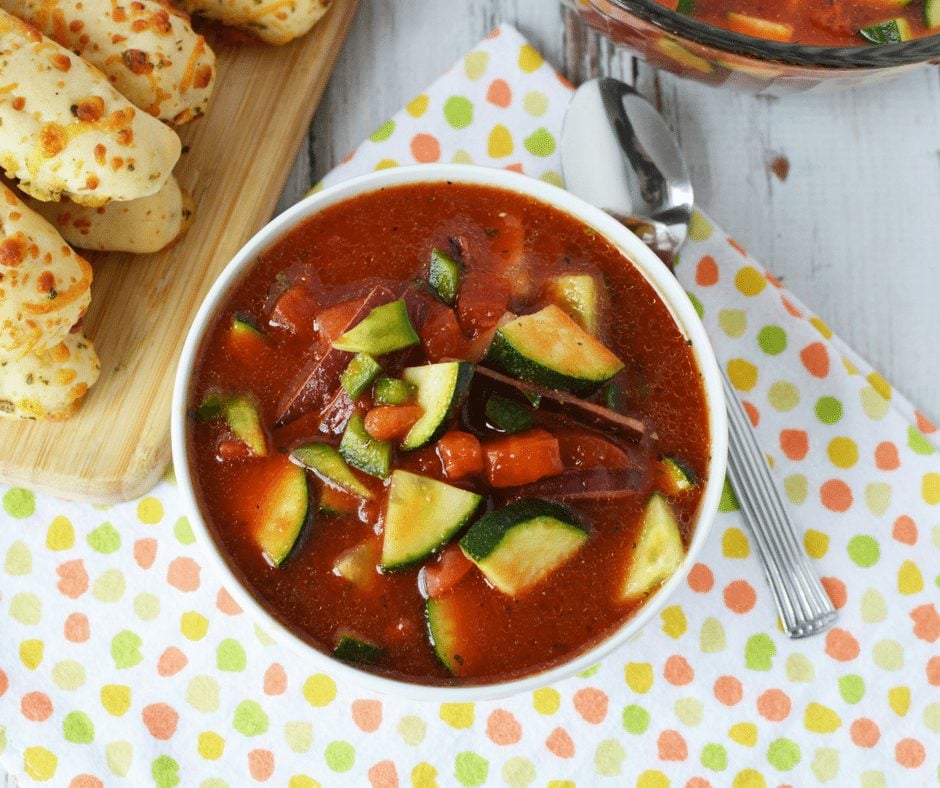 Do you use an Instant Pot or Crockpot to make your life easier during meal times? I do! I love finding ways to make my favorite recipes in the Instant Pot or in the Crockpot so I can dump it all in, forget about it, and go on with my busy day! Some of these great recipes are totally IP and slow cooker friendly which means they're a double win!
Low Carb Cauliflower Pizza Crust Recipe
Healthy Homemade Spaghetti Sauce
Caprese Stuffed Portobello Mushrooms
Arugula, Portobello, and Feta Frittata
Instant Pot Chicken with Bruschetta Topping
It's a myth that eating healthy has to be a drag. With the 21 Day Fix there are guidelines and approved foods to choose from but there are many recipes out there that combine those ingredients into masterpieces. These 21 Day Fix Italian recipes are proof that you can eat your favorite flavors without a whole lot of processed ingredients and unhealthy additives.
SaveSave
SaveSave