Who can deny a delicious slice of pizza? I love pizza, and I love that I don't have to sacrifice carbs for this recipe! This low carb pizza recipe is a great 21 Day Fix dinner recipe that your meat loving husband will LOVE.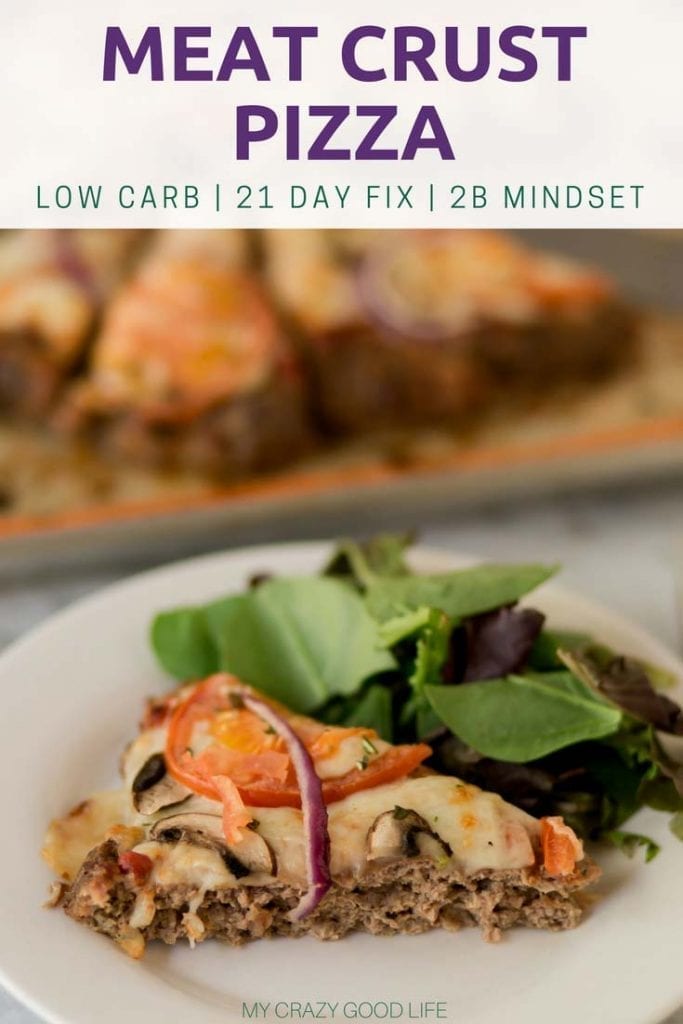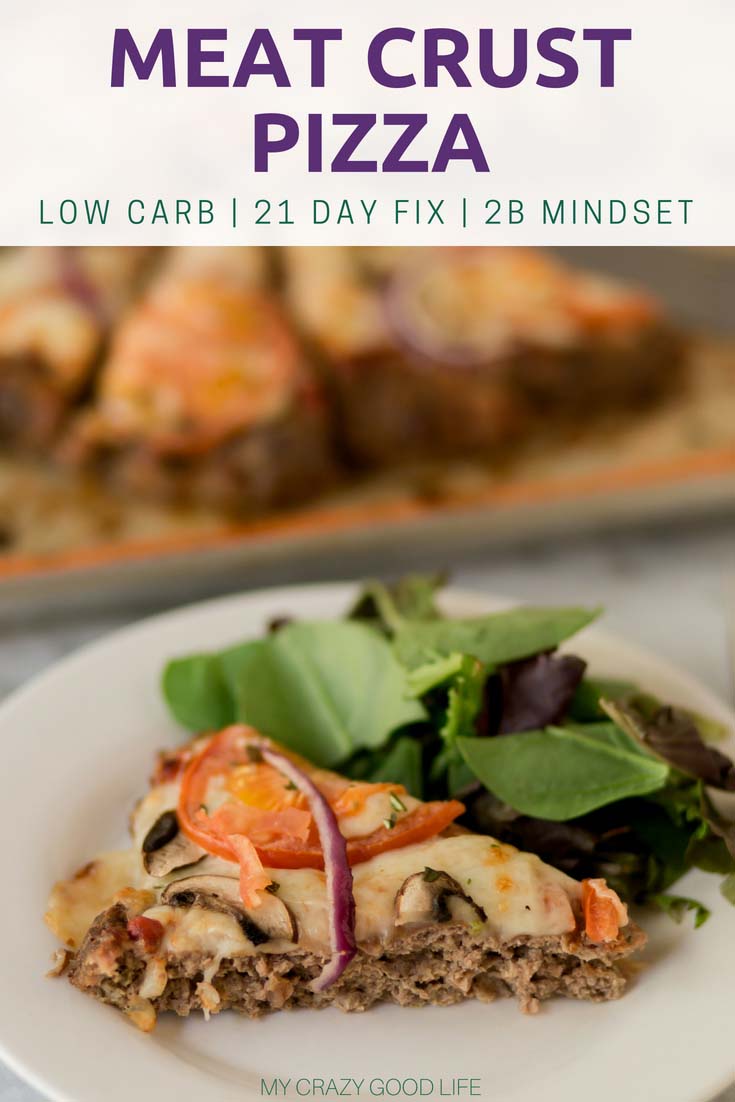 It's quick and easy to make this delicious meatza, better yet, you can top it with all of your favorite toppings! I love that I can indulge in one of my favorite dishes without straying from my 21 Day Fix plan and you can too.
What is a Meatza?
Meatza is a delicious way to make a low carb pizza. You can make tasty pizza with this delicious recipe and then top it with your favorite flavors.
Meatza is great if you are looking to avoid carbs, are on the 21 Day Fix, or even if you have allergies that force you to avoid a traditional pizza!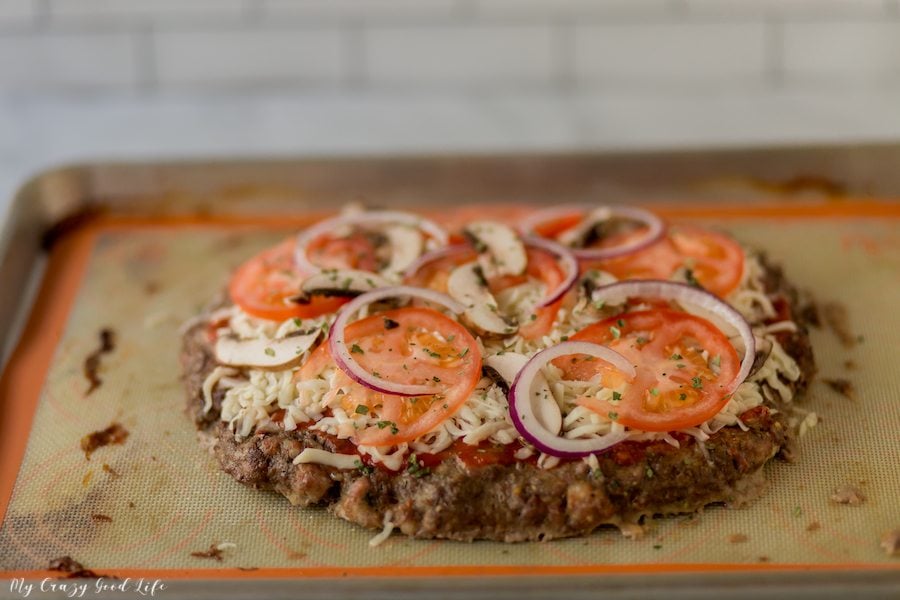 Meatza Pizza for Everyone!
Making any kind of pizza at home is perfect for picky eaters, the same goes for this meatza pizza! My family can have their say on toppings and flavors and I get to be happy knowing that they are eating something healthy.
If you are on a gluten free diet meatza is a great option for you. Making recipes like this at home means you can customize them if need be as well.
The 21 Day Fix calculations for this particular recipe are below. If you make changes just adjust them so they are accurate!
Don't forget to try out my homemade sauce to use in conjunction with this tasty recipe!
Similar Recipes You Might Enjoy:
Meatza Recipe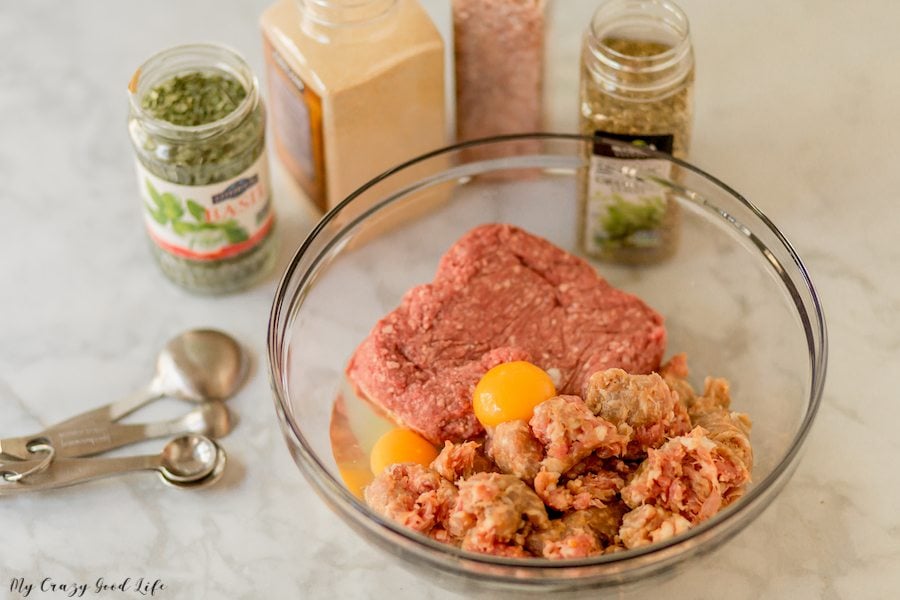 Weight Watchers Freestyle Points: 8 Freestyle Smart Points for lean ground turkey breast, lean sweet turkey sausage, fat free marinara sauce, and part-skim mozzarella cheese.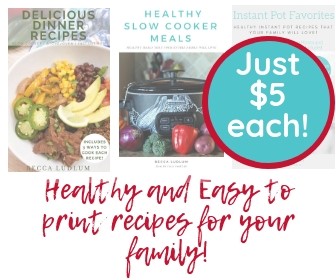 Print Recipe
Meatza Recipe
Who among us can deny the draw of a delicious slice of pizza? Not me! I love pizza and this meatza recipe is a low carb, 21 Day Fix option.
Ingredients
1

lb

ground beef

very lean

1

lb

turkey sausage

ground Italian

2

eggs

1

tsp

onion powder

1

tsp

garlic powder

1

tsp

oregano

1

tsp

basil

1

tsp

salt
Toppings:
1

C

marinara sauce

1 1/3

C

mozzarella cheese

shredded

Chopped veggies of choice

measure in 1 C increments (bell pepper, onion, mushrooms, etc.)

Meat topping of choice

measure in 3/4 C increments (sausage, ham, etc.)
Instructions
Preheat oven to 450.

In medium bowl mix hamburger, sausage, egg, and seasoning.

Spread onto a greased cookie sheet (must have a lip on the sides) Bake for approx. 10 minutes or until meat is fully cooked (it will reduce in size quite a bit).

Remove from oven and drain excess fat.

Put oven on broil.

Spread marinara sauce on the meat "crust.

Layer with meat, veggies, and cheese.

Broil for 4 to 5 minutes until toppings are heated through and cheese is melted.
Notes
Container Count:
1.5 G, 1 tsp (sauce), 4 B, count your veggie and meat toppings too!
For each 3/4 C of meat topping, add 1 R to this count
For each 1 C of veggie topping, add 1 G to this count Single Serving is 1/4 of the meatza:
For 1/4 of meatza with cheese and sauce, but no toppings: 2 1/4 R, about 1/3G, 1B For each 1 G of veggies, add 1/4 G per serving
For each 3/4 of meat topping, add 1/3 R per serving
Nutrition
Calories:
564
kcal
|
Carbohydrates:
11
g
|
Protein:
57
g
|
Fat:
31
g
|
Saturated Fat:
12
g
|
Cholesterol:
270
mg
|
Sodium:
2485
mg
|
Potassium:
1291
mg
|
Fiber:
2
g
|
Sugar:
7
g
|
Vitamin A:
23.8
%
|
Vitamin C:
17.6
%
|
Calcium:
26.2
%
|
Iron:
34.7
%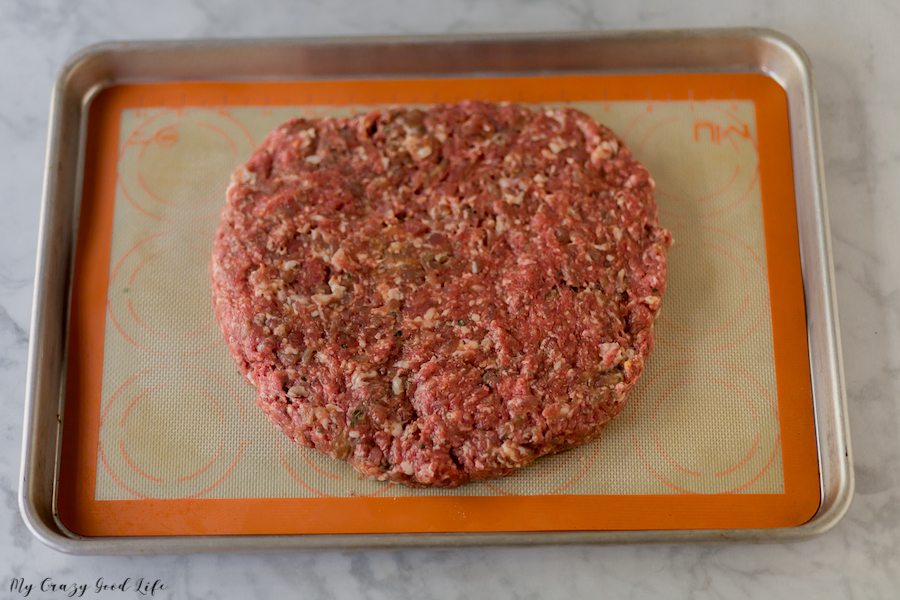 21 Day Fix Meatza Container Counts:
Container count for the full meatza base is 9 red.
Container Count:
1.5 G, 1 tsp (sauce), 4 B, count your veggie and meat toppings too!
For each 3/4 C of meat topping, add 1 R to this count
For each 1 C of veggie topping, add 1 G to this count
Single Serving is 1/4 of the meatza:
For 1/4 of meatza with cheese and sauce, but no toppings: 2 1/4 R, about 1/3G, 1B
For each 1 G of veggies, add 1/4 G per serving
For each 3/4 of meat topping, add 1/3 R per serving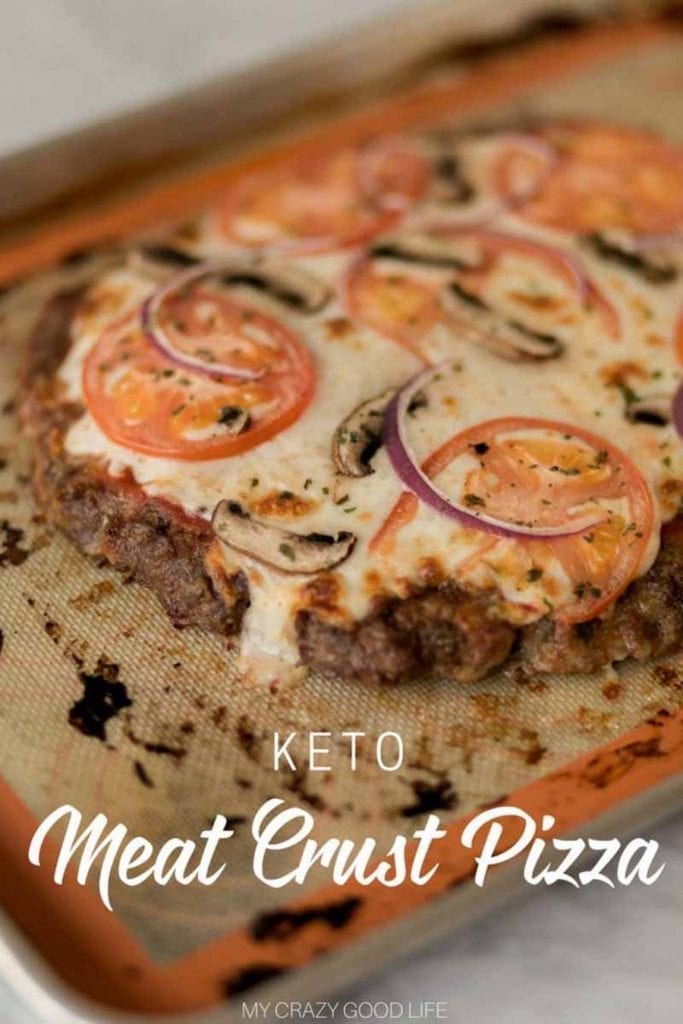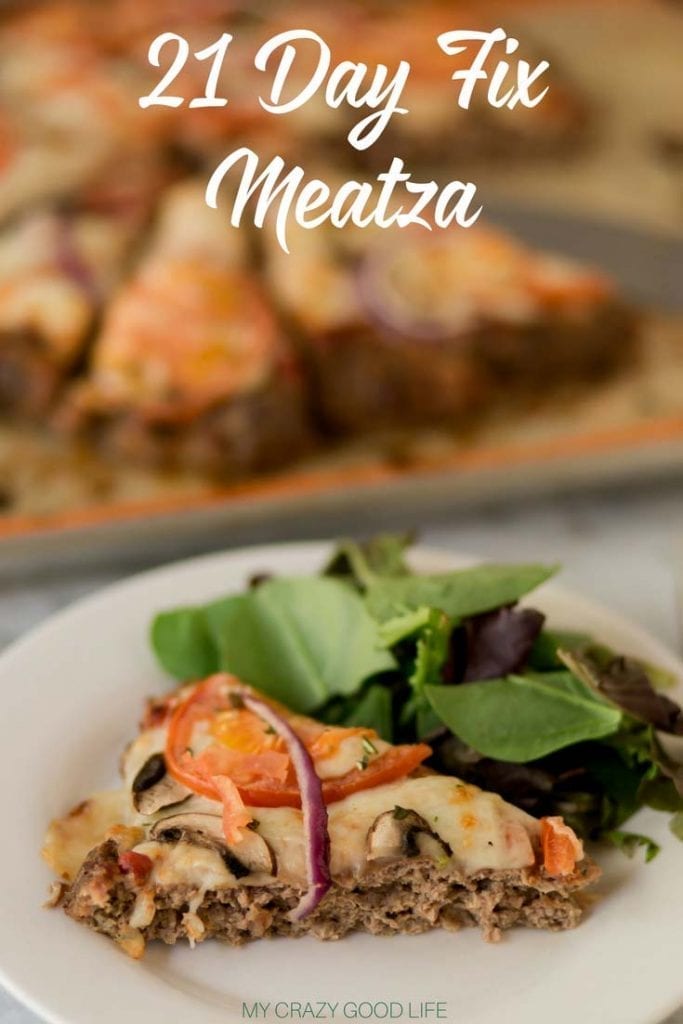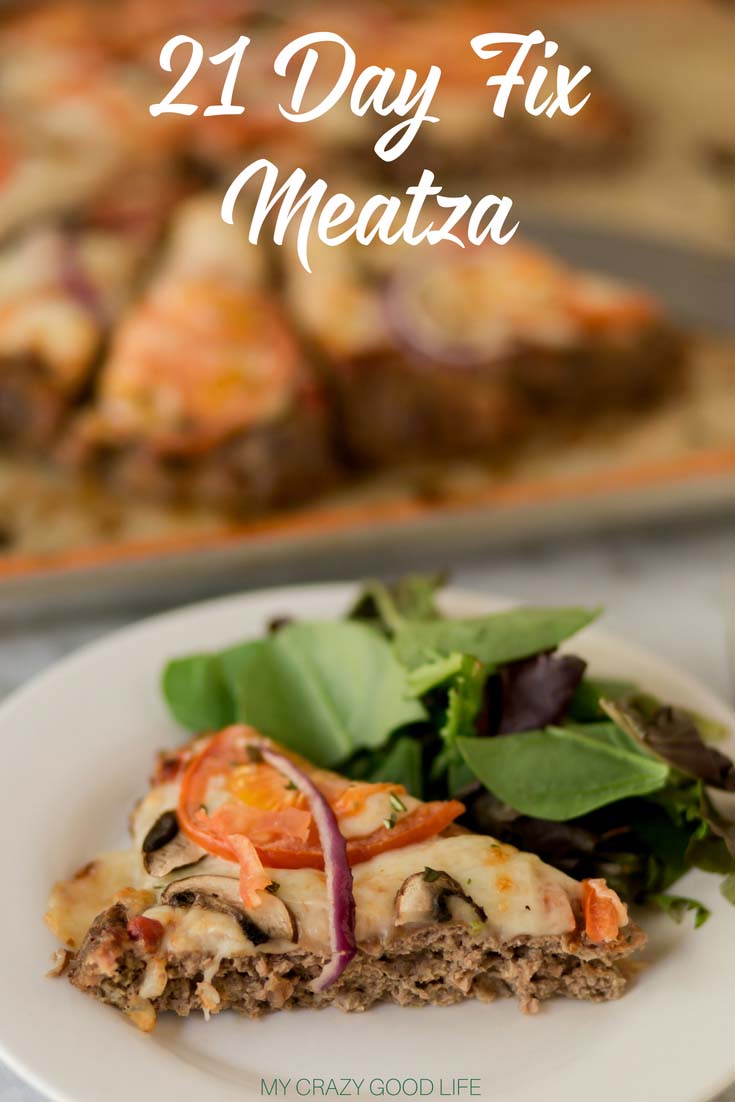 SaveSave