This easy Valentine's Day Bark is a fun recipe to create with your kids! It's good for an at-home or school celebration. With these simple directions, the kids can definitely help!
 There are affiliate links in this post.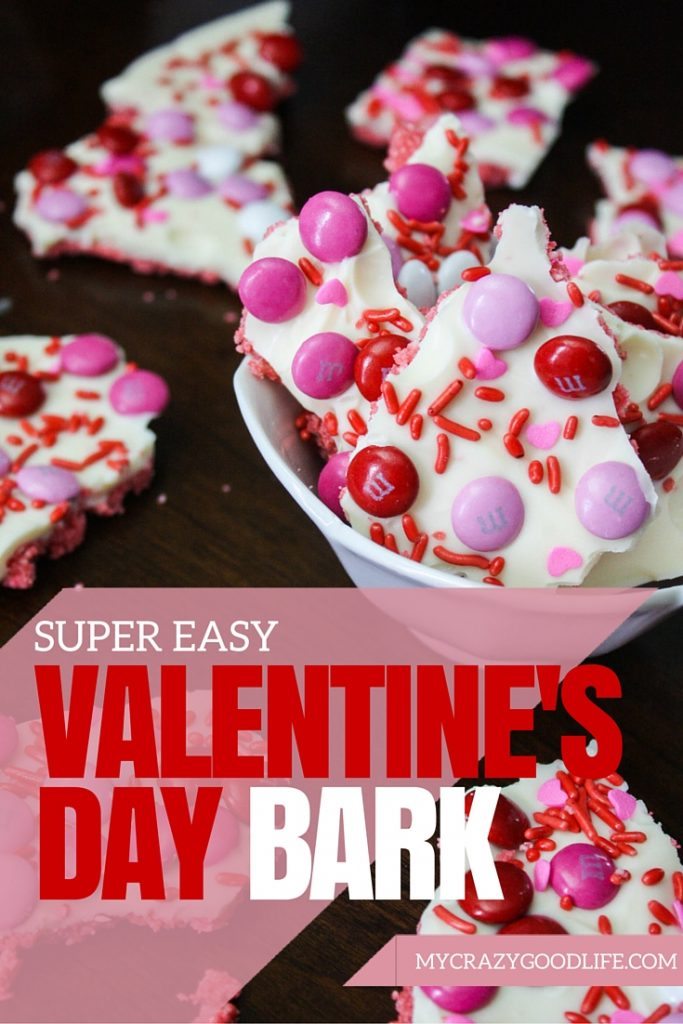 Ingredients You'll Need for this Easy Valentine's Day Bark:
1 package of Cheesecake Candy Melts (I used the ones made by chocomaker, but if you can't find them go ahead and use vanilla candy melts and maybe add some of this
Cheesecake flavoring
into it!)
1 package of Strawberry Wafers
4oz Cream Cheese
1 Package Holiday M&M's
Holiday Sprinkles
Directions:
1. Using a blender, blend the strawberry wafers and cream cheese until it is similar to a dough consistency.
2. Line a baking sheet with wax or parchment paper.
3. Coat the bottom of the baking sheet with the blended mixture. Spread it out evenly and press it down flat.
4. Using a glass bowl, microwave your candy melts for 1 minute, then stir. If they're not melted, microwave them in 30 second intervals, stirring in between.
5. Pour the melted candy over the crust.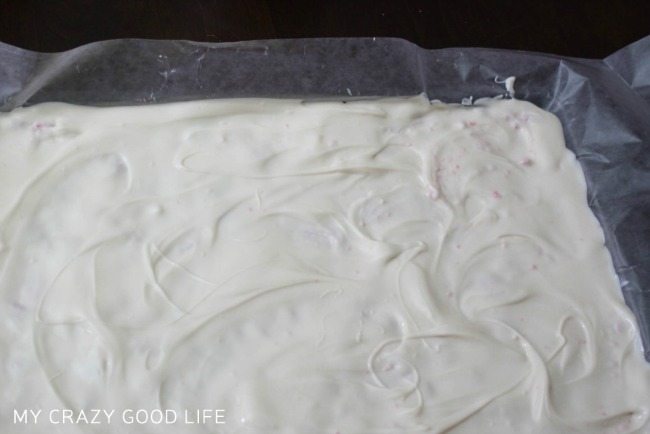 6. Sprinkle the top with M&M's and sprinkles.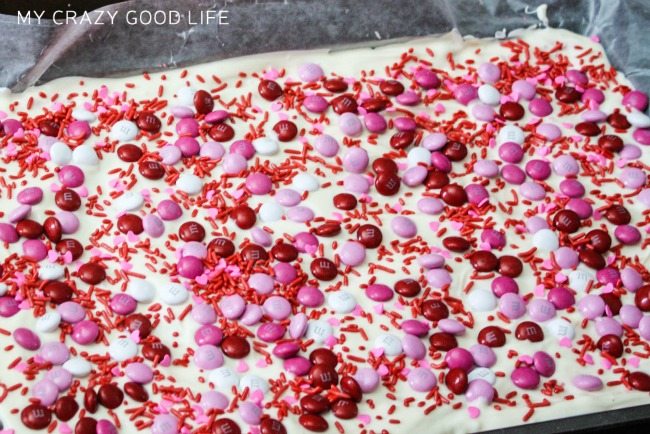 7. Let set for 30 minutes.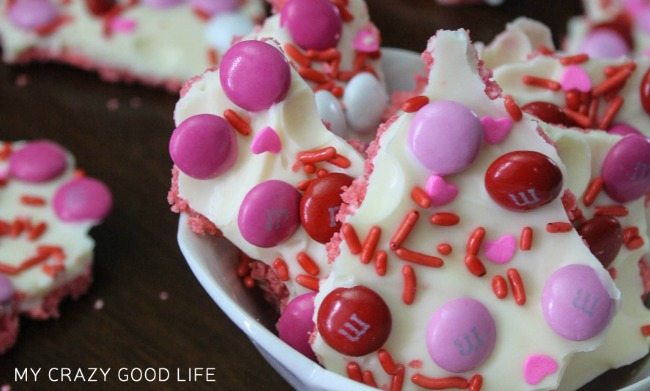 Enjoy!