We love cooking on the grill. Because I've also turned the 21 Day Fix into a permanent healthy lifestyle choice, I need some recipes that fit into that category.
I'm sharing this 21 Day Fix grilling meal plan so we can all enjoy some tasty 21 Day Fix grill recipes without all the stress and headaches of planning.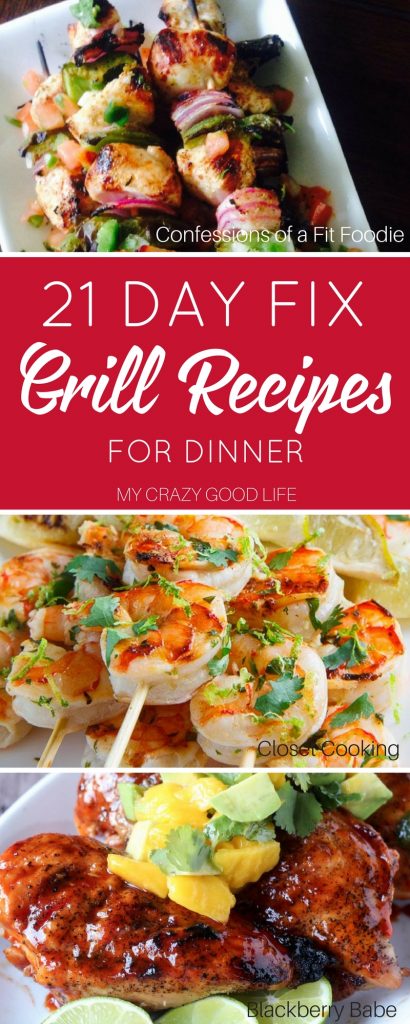 All you have to do is choose some of these delicious recipes, do any necessary meal prep on Sunday night, and all week long you can use the grill to make dinner (or lunch and dinner)! I have to admit, once it gets nice out, we use the grill for as many meals as possible.
We love to be outside and cooking 21 Day Fix grill recipes for dinner means that I don't have to worry about heating up the house with the oven or the stovetop. Give the air conditioner a break and gets us all outdoors for a little bit of family time in the sunshine.
21 Day Fix Grilling Meal Plan
This meal plan is a little different than some of the others that I've shared with you recently. Because I know you don't want to make your oatmeal and pancakes on the grill, though I bet it could be done…I'm focusing mainly on lunch and dinner 21 Day Fix grill recipes.
That being said there are some snacks and breakfasts in there as well! You can pick and choose what will work best for you and your family. I usually select three or four recipes to make for the whole week and then we use leftovers for lunches and snacks.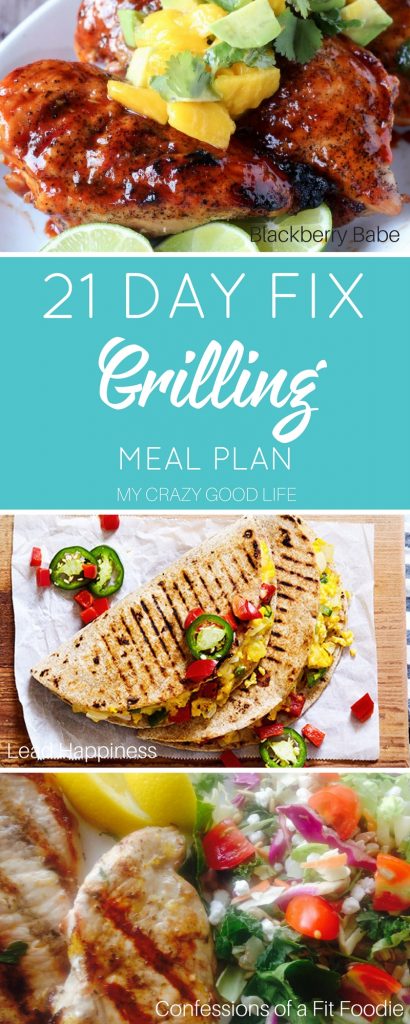 If you love using Shakeology as a part of your meal plans check out this meal plan for some great ideas. I find myself making smoothies and frozen shakes during the Summer months as a quick, on the go, meal or snack option that is also refreshing.
21 Day Fix Grill Recipes for Breakfasts, Desserts, and Snacks
Grilled Pita Pizza | Fits Simple
Grilled Peaches and Cherries | Beachbody
Grilled Sweet Potatoes | The Big Man's World
Grilled Breakfast Quesadillas | Lead Happiness
21 Day Fix Grill Recipes for Lunch and Dinner
Chicken, Pineapple, and Red Pepper Kabobs | Christine Pechulis
Lemon Grilled Salmon | Confessions of a Fit Foodie
Grilled Lemon Garlic Chicken Skewers | 21 Day Fix Food
Balsamic Chicken and Zucchini Skewers | Confessions of a Fit Foodie
Cilantro Lime Grilled Chicken | Fit Mom Angela D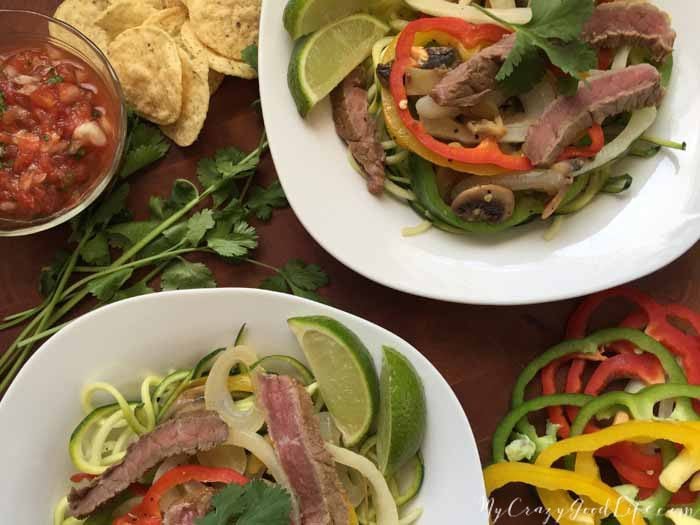 Balsamic Glazed Caramelized Onion Turkey Burgers | The Foodie and The Fix
Rainbow Veggie Kabobs | Carrie Elle
Grilled Fish Tostadas | Old House to New Home
Paleo Smoky Grilled Pineapple Burger | Fit Views (I cook a 4.5 oz (pre-cooked weight) burger, then use 1 purple for the pineapple and 1 green for the lettuce and onion)
Grilled Indian Chicken with Tomato Chutney | The Foodie and The Fix
Grilled Lemon Herb Pork Chops | Confessions of a Fit Foodie
Siracha Glazed Chicken | Blackberry Babe
Southwest Chicken Skewers | Confessions of a Fit Foodie
Dijon Grilled Chicken and Quinoa Salad | Emily J Goodman
Cilantro Lime Grilled Shrimp Skewers | Closet Cooking (4R, 3 tsp for entire recipe)
Easy Balsamic Grilled Vegetables | Neighbor Food (for each G container serving, count 2 tsp for the oil)
Chili Lime Chicken | The Bewitchin Kitchen (serves 8 | 1R, 3 tsp per serving)
Looking for more great 21 Day Fix meal plans? We have a ton!
21 Day Fix Monthly Meal Plan | June 2017
21 Day Fix Meal Plan Dinners | 21 Day Fix Meal Plan Shopping List 
21 Day Fix Meal Plan without Shakeology
21 Day Fix Instant Pot Meal Plan
21 Day Fix Vegetarian Meal Plan
12