2B Mindset requires a breakfast plate that is half protein and half fiber-filled carbohydrates. These are 15 of my favorite 2B Mindset breakfast recipes and ideas for you. They're loaded with healthy and approved proteins and fiber filled carbs.
The 2B Mindset program is a new nutrition program from Beachbody. It teaches us how to eat healthy by providing easy to follow food lists and plate portions for each meal. 2B Mindset is vegetable heavy for lunch, snack, and dinner, which means that you might have some trouble at first learning how to eat enough veggies with these meals.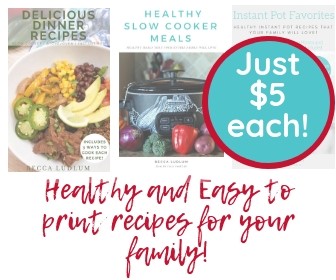 These healthy breakfast options will help you start the day off right. You'll have plenty of protein and carbs for energy to get you through that morning slump. Give these recipes a try or add them your meal plan for next week. Having lots of healthy and easy 2B Mindset breakfast options on hand means you won't get bored and stray from your plan.
What is the 2B Mindset Program?
The 2B Mindset nutrition program was all new to me! I had never heard of it before and then I started noticing some similarities and differences between my favorite program, the 21 Day Fix, and this new option. They're definitely different, as you don't use containers and measure portions on 2B Mindset. You do, however, plate your meals in a way that makes sure you're following some common themes–lots of vegetables, and an equal amount of protein and fiber filled carbs.
What can you eat for breakfast on 2B Mindset?
One serving of fiber filled carbohydrates paired with one serving of protein makes for the perfect way to start your day in 2B Mindset. Adding veggies into the mix is definitely an extra bonus! Of course, you should be drinking 16 ounces of water before all of your meals while following the 2B Nutrition Plan.
Veggie Eggs Benedict With half an English muffin and two eggs, this is a perfect protein and ffc option, and has the extra veggies as a breakfast bonus!
Sheet Pan Sweet Potato Hash with Eggs I'd cut back a little on the sweet potatoes here to be sure that you're sticking to your 1/2 protein and 1/2 carbs rati0–or you could add in some extra protein, like approved breakfast meats.
Chocolate Raspberry Shakeology with whole grain toast ( I love Dave's Killer Bread)
I appreciate that these 2B Mindset breakfast recipes vary from shakes and smoothies all the way up to casseroles and sandwiches. Variety is the spice of life and keeping things new and exciting is a great way to see success on any healthy lifestyle program. If you get bored of eating the same things you are more likely to quit and turn back to unhealthy choices!
Avocado Egg Salad Toast Perfect for breakfast! Add veggies is you choose this for a lunch or dinner meal.
Spinach, Tomato, and Quinoa Breakfast Casserole Bonus veggie in this breakfast recipe!
Fajita Breakfast Casserole Eating this along with some whole grain toast is the perfect way to start your day on 2B Mindset.
Sausage and Egg Breakfast Casserole This is definitely a great meal for prepping ahead, especially if you have company in town!
Should I meal prep on the 2B Mindset Nutrition Plan?
Meal prepping helps me stay on track and focused with my healthy lifestyle choices. If I have healthy options ready to eat that, I don't reach for the bad stuff or quick options. Many of these breakfast choices you can make once and eat from all week! If you like to have meals prepped in advance or on hand for busy mornings, give these 2B Mindset breakfasts a try and see if that helps you stick to the plan! The options below are so easy to make as a breakfast meal prep.
I am a big fan on meal planning and prepping for any healthy lifestyle–"diet" or not. Having some healthy options to grab and go is important for everyone. You know what they say–if you fail to plan, you plan to fail.
2B Mindset Breakfast Meal Prep
Sweet Potato Hash for Breakfast I love this recipe, and it pairs perfectly with eggs and one of these sausage recipes: Savory Sausage Recipe | Sweet Sausage Recipe
Healthy Breakfast Fried Rice This recipe is half protein (eggs, ham, bacon and sausage) and half slow burning carbs (brown rice). It's the perfect meal to prep ahead of time and eat all week! I swear it gets better after the second day.
Copycat Starbucks Egg Bite Recipes There are ways to use this recipe easily–by adding breakfast meats to the egg bites, adding a few slices of turkey bacon or sausage on the side, and by adding a whole grain English muffin or toast on the side.
Vanilla Peach Overnight Oats I'd cut back on the oats (maybe use half) and fruit for this recipe, since it's a little high in relation to the protein. Or you could leave the recipe as is and increase your protein by snacking on a few slices of turkey bacon or sausage while you're eating breakfast.
Healthy Mini Frittatas You can customize these so easily to add more veggies or protein! They're a great 2b mindset breakfast option and can easily be cooked in the oven.
Sausage and Zucchini Quiche Adding some toast or sweet potatoes to this as a side would make for a great breakfast that follows the 2B Mindset nutrition plan.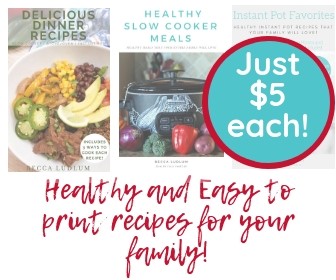 More Great 2B Mindset Content:
Are you looking for a full blown recipe guide? Check out this one from Confessions of a Fit Foodie | Ultimate 2B Mindset Recipe Roundup! If you are trying to decide between the 21 Day Fix and 2B Mindset her post on that topic might be helpful as well, you can see that right here.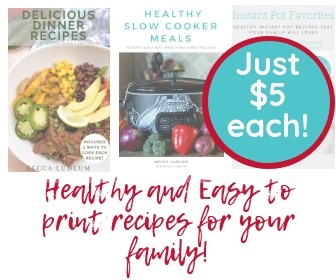 SaveSave
SaveSave