This site contains affiliate links. Please see Policies for more information.
Following any diet can be difficult. We are a society that wants results and often are frustrated when we don't see immediate results.
It takes time, and that's part of what makes following a diet difficult. The 21 Day Fix diet has a time limit–which I believe makes it a bit easier to follow through on. The 21 Day Fix allows us to eat what we want and instead of cutting foods out entirely, it teaches us to focus on portion control.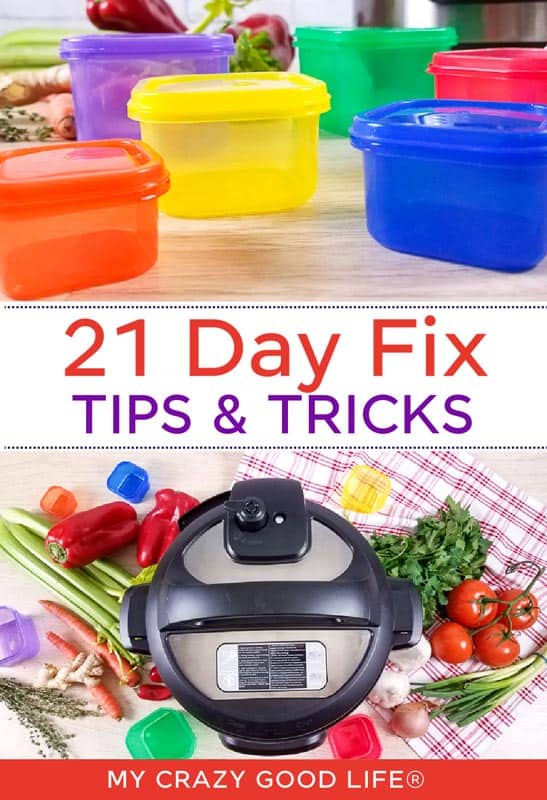 Even then, it can still be difficult to stay on track and keep yourself motivated. I fall into those slumps just like everyone else and that's why I search for tips and tricks to get through diets and workout regimens without falling off the wagon.
Sometimes all it takes is a new planning sheet or some extra encouragement to keep the ball rolling in the right direction!
The 21 Day Fix program is truly rewarding because it does not focus on removing foods from your diet entirely. Even when the diet is as satisfying as the Fix, there can be temptation to slip up or slack off. Use these 21 Day Fix Tips and Tricks to help keep yourself motivated and on track so you can meet your fitness and health goals in no time!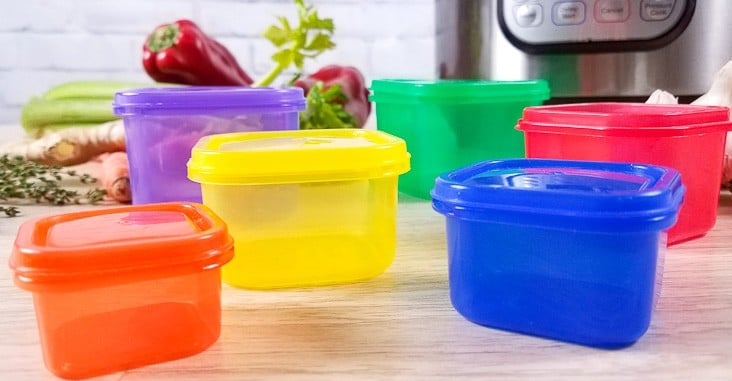 21 Day Fix Tips and Tricks:
Find more than 20 21 Day Fix Recipe Roundups right here–for breakfast, lunch, dinner, crock pot recipes, and even special diets such as Gluten Free and Dairy Free | My Crazy Good Life
No choice but fast food? Here's how to stick with the 21 Day Fix at fast food restaurants: 21 Day Fix Fast Food List | My Crazy Good Life
Tip: Use a spiralizer to make zoodles! It's a super easy way to get all of your greens in:
Need some help staying on track? Try these FREE Printable Worksheets for 21 Day Fix | My Crazy Good Life
21 Day Fix Meal Planning Tips & Ideas | Unoriginal Mom
How to Tweak The 21 Day Fix If You're Not Seeing Progress | Sublime Reflection
21 Day Fix Free Planner Stickers
5 Tips For Eating Out On The 21 Day Fix | The Melrose Family
21 Day Fix Planning For Success | Whole Foods New Body
21 Day Fix Tips & Tricks | From Forks to Fitness
Did you know that this website, My Crazy Good Life, has a TON of free 21 Day Fix resources? Click here for free printables, tips and tricks, and hundreds of recipes.
Save