The 21 Day Fix and 21 Day Fix Extreme are the perfect ways to keep an eye on what you're eating and help you either lose weight or maintain a healthy weight. I know how difficult it can be to find 21 Day Fix recipes while eating so clean and wanted to pull these together to help you be successful!
This is a HUGE list of recipes with container counts–don't be overwhelmed! I've made it easier to digest by adding titles to each specific category for you.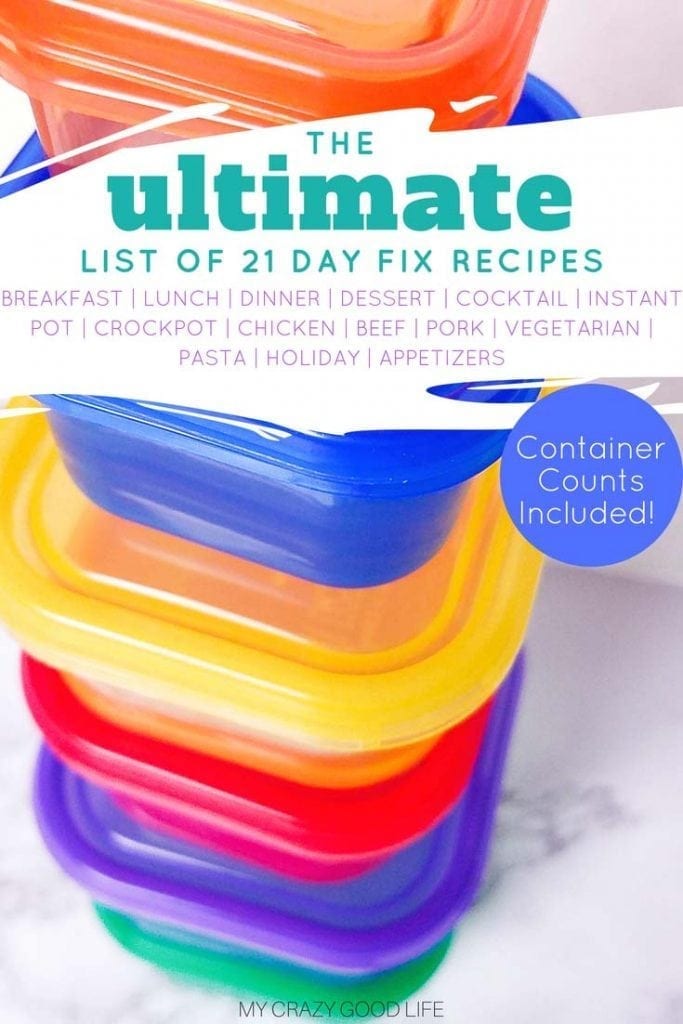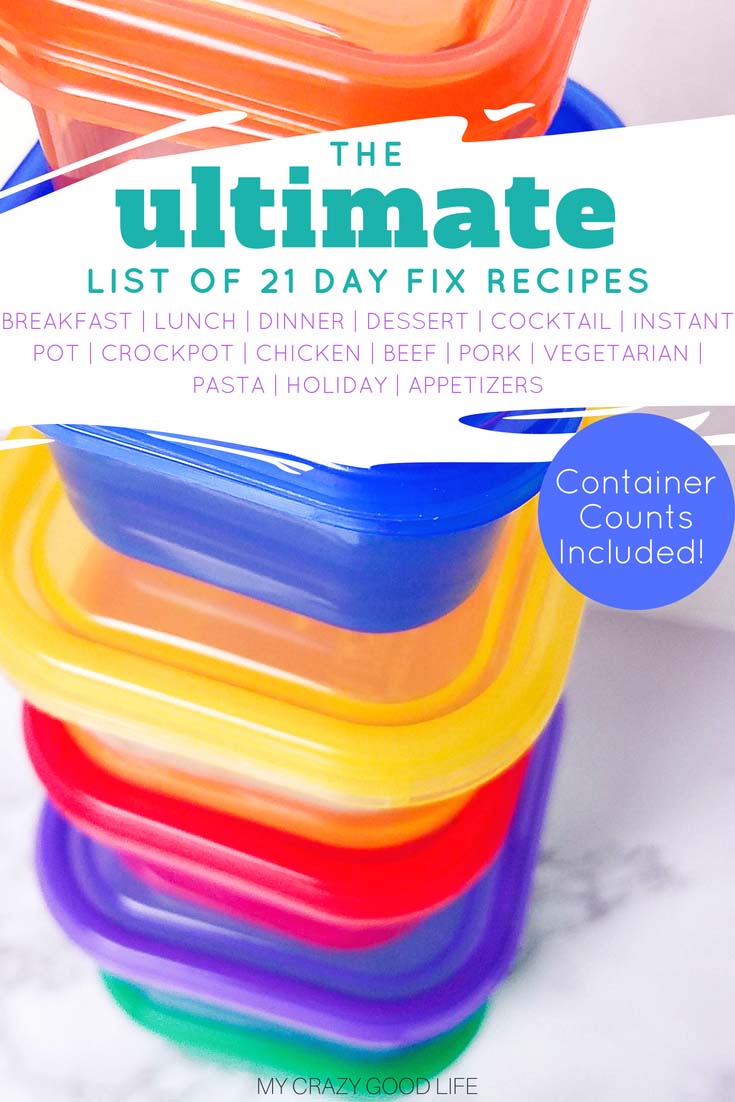 I'm always pinning the yummy 21 Day Fix recipes I find on Pinterest – follow my 21 Day Fix Recipes, Prep, and Tips board!
The Ultimate List of 21 Day Fix Recipes
Definitely one of the more popular categories right now! The Instant Pot is a pressure cooker that can help with quick weeknight meals, meal prep, and so much more. You can saute, pressure cook, and even make yogurt in some Instant Pots. You can read all about the Instant Pot right here, and decide for yourself if you need one :) Don't be sad if you see something here that you'd like to make, but don't have an Instant Pot–most of these have alternate cooking instructions for the slow cooker and the stove or oven.
Many Instant Pot recipes call for water or broth in the pot, and I have to tell you that chicken broth is a much better choice for dishes with meat in them–like the lunch or dinner recipes below. I have a recipe here for how to make bone broth and it's so easy.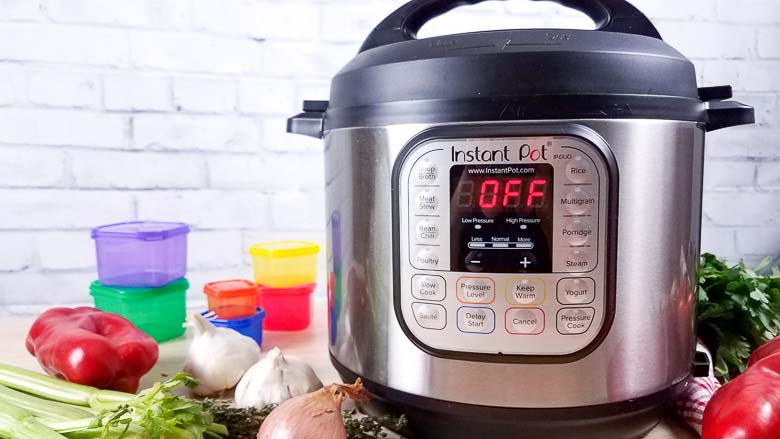 Instant Pot Breakfast Recipes
—> Buy the easy to print Instant Pot Cookbook that I created for the 21 Day Fix. <—
Instant Pot Lunch Recipes
Buffalo Chicken Bites Craving wings? These buffalo chicken bites are so yummy, and totally help with the wing cravings!
Mini-Meatloaves  These are so easy to make ahead of time and pack in a quick lunch. They're delicious, and easy to pair with cooked or fresh veggies.
Chicken Burrito Bowl Dry rice and beans cooked along with frozen chicken make this one of the easiest meals to make in the Instant Pot–pretty much no prep time required!
Chipotle Chicken Marinade Use this delicious marinade to spice up your meal prep chicken for the week!
Crack Chicken  This recipe can be eaten by itself, in a sandwich, on top of cucumbers or mini peppers, or even on top of a salad.
Buffalo Chicken Dip A similar recipe to Crack Chicken, this is *my* favorite recipe! I love using this as a veggie dip. The recipe makes a ton, and it can easily be portioned out and frozen for later.
Jambalaya You don't have to give up all of the food you love while you're on the Fix! This jambalaya is filling and delicious–I love making it without the shrimp :)
Egg Salad No, egg salad doesn't have to be made in the Instant Pot, but man does it make it easier! Crack your eggs, cook them up and make a delicious sandwich or salad topping!
Rotisserie Chicken Soup with Salsa  Sooo easy for a quick lunch. The kids love it, and with or without cheese, this will fix your craving for salsa!
Spinach Artichoke Dip This could definitely be a dip, but I think its makes a great lunch as well! Add to veggies or on top of a salad.
Cilantro-Lime Drumsticks Whether you're making drumsticks or chicken breasts you're going to LOVE this recipe! It's awesome for happy hour or game day.
Macaroni and Cheese A fixed mac & cheese with veggies and whole wheat pasta–and it's passed the kid test! Your entire family will love this meal.
Cloud Bread with Greek Yogurt I love this recipe! I make them to snack on, usually, but cloud bread can also double as sandwich bread, mini pizzas, and more–they're delicious and light.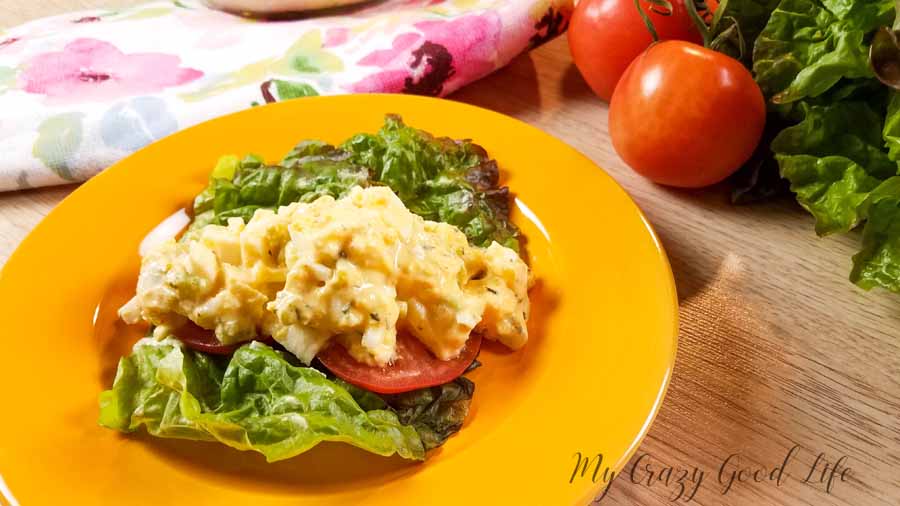 Instant Pot Dinner Recipes
Goulash We make this once a week, and add whatever veggies are in the fridge! I love using my food processor to "hide" extra veggies in it, as well. This dish freezes well and is perfect for meal prep!
Beef Stroganoff So filling and delicious! I love pairing this with a big plate of fresh veggies.
Lasagna If you don't have a springform pan, you can make this right in your pot liner with 1/2 cup of water. It's delicious and there are never leftovers in my house!
Instant Pot Dessert Recipes for the 21 Day Fix
Cupcakes You could definitely eat these for breakfast without much guilt! These Instant Pot cupcakes are delicious!
Healthy Cheesecake Recipe This recipe has been tested and approved by so many Fixers! It's delicious, and so very easy to make. Don't worry about the springform pan unless you're wanting it to be beautiful–this can easily be made right in the pot.
Lava Cake Not even joking–there is a Fixed lava cake and it's delicious!! I love adding a teaspoon of peanut butter to it–right in the middle.
Brownies Though I have to admit that I like the texture of oven cooked brownies better, it's kind of fun to bake in the Instant Pot!
Healthy Lemon Bars I love making these for company! They're delicious and refreshing.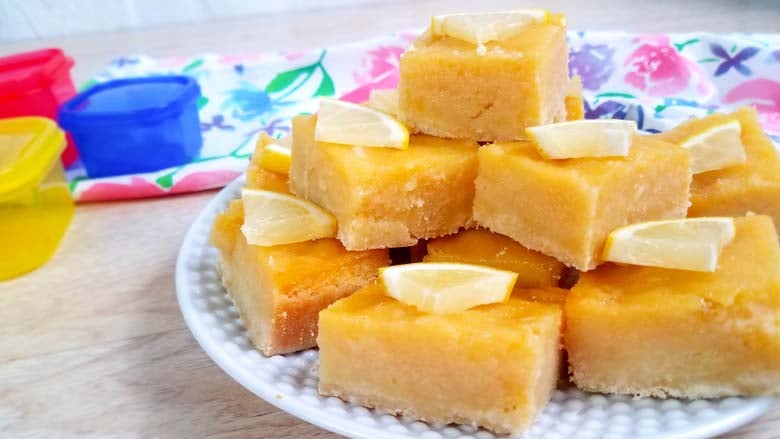 21 Day Fix Breakfast Recipes
Flour Free Pancakes Seriously delicious pancakes–you don't have to give them up because you're watching what you eat!
Sweet Homemade Sausage You can make this with ground turkey or chicken, and it makes a delicious addition to your morning! These are super easy to prep on the weekend and eat all week long. This is one of my favorite 21 Day Fix recipes to prep ahead.
Savory Homemade Sausage If you're not a sweet breakfast sausage person, this savory version is the one you'll want to make. It's equally as delicious and easy to make.
Healthy Homemade Wheat Bagels Directions for cooking in the Ninja Foodi, Instant Pot, and stove!
Homemade Just Crack an Egg Cups We LOVE making these and freezing them! Such an easy meal prep breakfast.
Sweet Potato Hash I love making a big batch of this and freezing it! It pairs perfectly with the sweet or savory homemade sausage, and I've been known to crack an egg over it while it's reheating on the stove.
Breakfast Fried Rice I can't even express how exciting this recipe is for us. We make it when we go down to Mexico, when we went on our RV trip, when we know we will have a busy week coming up. It actually gets better after the first day too–though, you're not even going to believe it because it is SO good the first day!
Green Smoothie This is a delicious green smoothie recipe that you will want to make again and again–promise!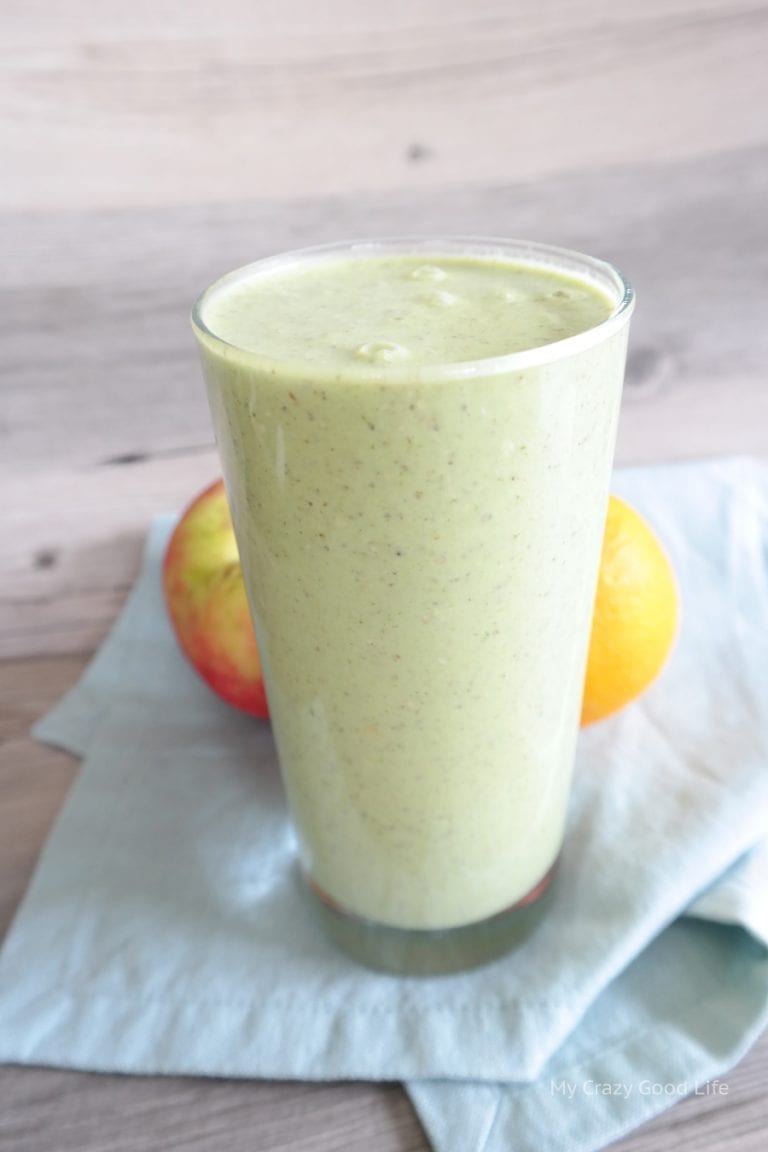 21 Day Fix Lunch Recipes
Tacos in a Bell Pepper I'll never eat tacos the same way again! I love that the flavors come out in this recipe, and the bell pepper is the perfect addition to the tacos! I prefer red bell peppers, but any color would be just fine!
Philly Cheesesteak Stuffed Peppers Such an easy and delicious recipe–my entire family loves them!
Baked Carrot Fries Easily as yummy as the sweet potato fries, but these count as a green!
Spinach and Cheese Stuffed Chicken Roll Ups This recipe looks amazing! It seems much more difficult than it actually is, and will definitely impress everyone at your dinner table.
Chicken Couscous Lemon Wrap Such an easy lunch, with nice and light flavors. A yummy 21 day fix recipe!
Chicken Salad This is a great topping for salads or you can make a sandwich out of it. I love it on raw veggies, like cucumbers or peppers!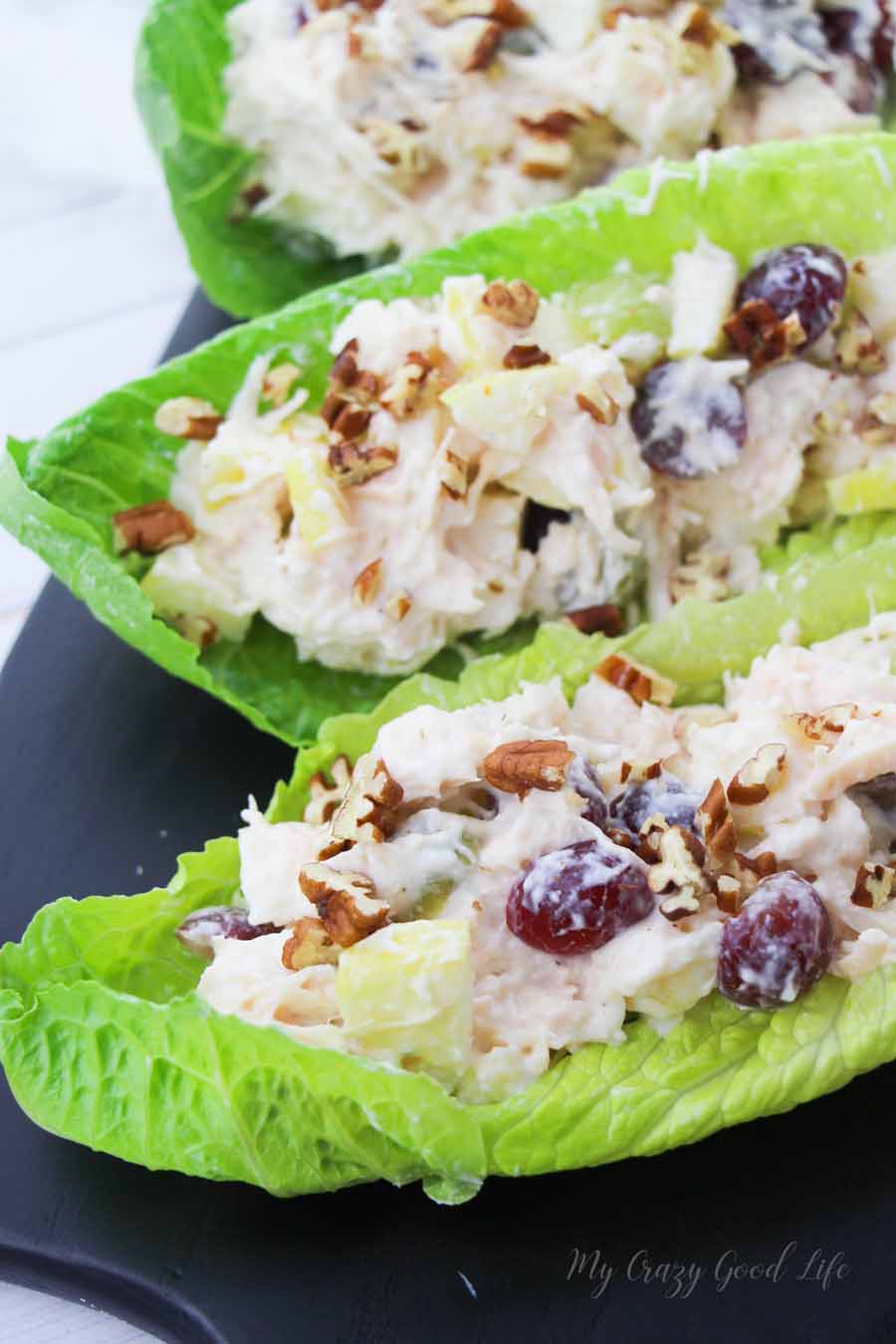 21 Day Fix Dinner Recipes
Crab Cakes I love making these for guests–they always assume it's a difficult recipe to make, and it's not! The sweet potato makes these pretty hearty, too.
Egg Roll in a Bowl This is such an easy recipe, and so delicious! Your entire family will love it.
Southwest Egg Roll in a Bowl with Chipotle Ranch Dressing! Yummmmm!
Sheet Pan Fajitas  I love being able to add everything to one dish and cook it, like with these sheet pan fajitas. Easy to make, easy to eat.
Taco Skillet with Turkey So easy to make, and super delicious! This recipe pleases everyone at the table, and I love that it only calls for one pan!
Steak Fajita Zoodles This recipe is one that we make weekly, especially during the summer when we are grilling a lot! It's easy to swap out the veggies for ones that you have in the fridge!
Portobello Mushroom Fajitas One of my very favorite veggie packed meals!
Chicken Noodle Soup Not just for sick days! This chicken noodle soup makes a great side for any lunch or dinner.
White Chicken Chili One of our favorite easy recipes!
Meatza or Meat Pizza The "crust" for this pizza is meat–it's super filling and gets rid of your pizza craving! My entire family loves this recipe, and you can customize it with all of your favorite toppings!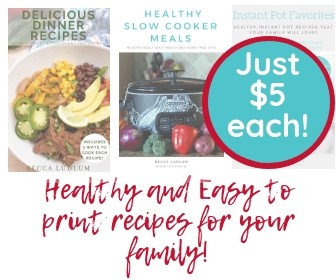 21 Day Fix Dessert Recipes
Let's talk about Wonder Whip recipes! There are so many, seriously a ton (in this post right here). There's a mint chocolate one that's to die for and of course chocolate peanut butter! I also have a lemon meringue variety and a key lime pie for the citrus lovers out there!
 21 Day Fix Cocktail Recipes
Because of the alcohol in these 21 day fix recipes, they're considered a treat swap. If you make them without alcohol, the sparkling water is free!
21 Day Fix Cranberry Margarita
NorCal Margarita (my favorite!)
21 Day Fix Slow Cooker and Crock Pot Recipes
Using the slow cooker to make sure that you have a healthy dinner waiting for you when you walk in the door at night is sometimes the only thing that keeps us on track, right? I love using my crockpot to cook meals on busy days. It helps me stay focused on my goals first thing in the morning when I add everything to the slow cooker!
Crockpot Pork Carnitas (can easily be swapped for beef!) These are so delicious, and a little bit spicy!
Quinoa Tacos Whether you're having a meatless Monday or just craving quinoa, these are yummy!
Chicken Fajitas So easy to drop in the crockpot in the morning and eat when you get home. And these make the house smell wonderful!
Homemade Tuna Casserole This was a favorite of mine growing up, and my kids ask for it all the time. Here's your Grandma's classic tuna casserole, but Fixed! I love serving it as a side with a bowl of soup or roasted veggies.
Egg Salad I know you don't cook egg salad, but you can cook your eggs in the slow cooker soooo easily.
Pot Roast  This is a cold weather family favorite, for sure. I love that we found a way to make it healthier with homemade onion soup mix and cream of mushroom soup.
Crockpot Chicken for Meal Prep It's so easy to stick this in the crockpot while you're meal prepping and then use the chicken all week long for lunches and dinners.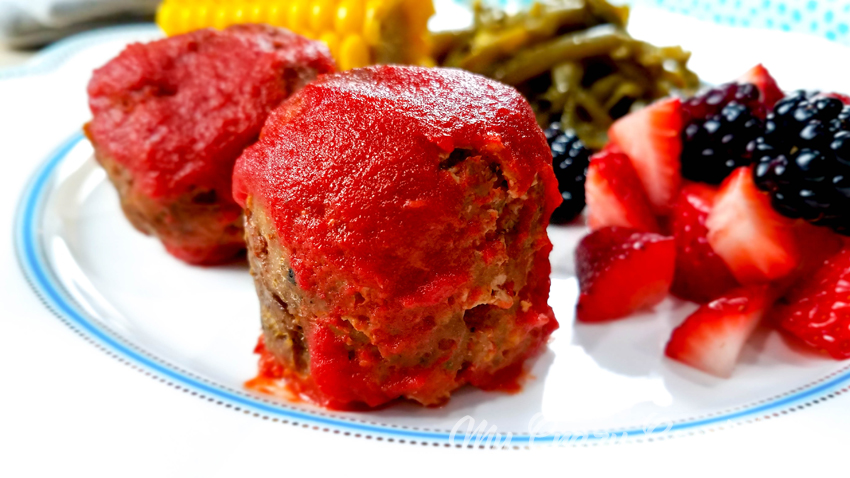 Dairy Free 21 Day Fix Recipes
Being dairy free doesn't mean you have to suffer through the Fix. These are some of the most popular dairy free 21 day fix recipes including coffee ice cream, meatloaf, and breakfast cookies.
Homemade Wheat bagels You're going to love
Veggie Pancakes You can serve these with no worries–they're a healthy and delicious breakfast option!
Steak Fajita Zoodles  This is one of our favorite family meals–we make it several times a week during the summer with different variations of meats and vegetables.
Easy Breakfast Tacos SO delicious, and easy to customize for everyone in the family!
Lemon Garlic Chicken Sheet Pan Dinner So easy and delicious–and seriously who doesn't love a one pan dinner?
Delicious and Easy Roasted Artichokes I love these as a side dish or as a meal!
Butternut Squash Soup So comforting and delicious–and easy to make dairy free.
Almond Crusted Chicken This is a recipe that I never would have created on my own, and it sounds amazing!!
Pork Carnitas Directions for both the slow cooker and Instant Pot are included, and this is definitely one of our family's favorites!
Avocado Chicken Salad This looks amazing and delicious. Perfect for a warm day, for sure!
21 Day Fix Chicken Recipes
Click here for the full post: Chicken recipes including hummus crusted chicken, BBQ chicken salad, Greek grilled chicken, and these super easy burrito bowls. I love the variety with these, because let's be honest–chicken can get a little boring.
Sheet Pan Apricot Chicken I love tossing everything in the oven together!
Healthy Crack Chicken This is another chicken recipe that people go crazy for. You can make this and eat it as a dip or use it as a sandwich filling. Some people love filling mini bell peppers with it, and some have used just the dressing from it as a dip for vegetables.
Buffalo Chicken Roll Ups SO yummy and easy, too!
Buffalo Chicken Bites Use chicken breasts and hot sauce to make these delicious "wings." Not only do they satisfy a wing craving, but they're much easier to eat ;)
Cheddar and Broccoli Stuffed Chicken I haven't tried this one yet, but it looks amazing! I bet my family will love it.
Buffalo Chicken Mac and Cheese Seriously with the buffalo flavors, right?? You can make this in the Instant Pot, crock pot, or on the stove.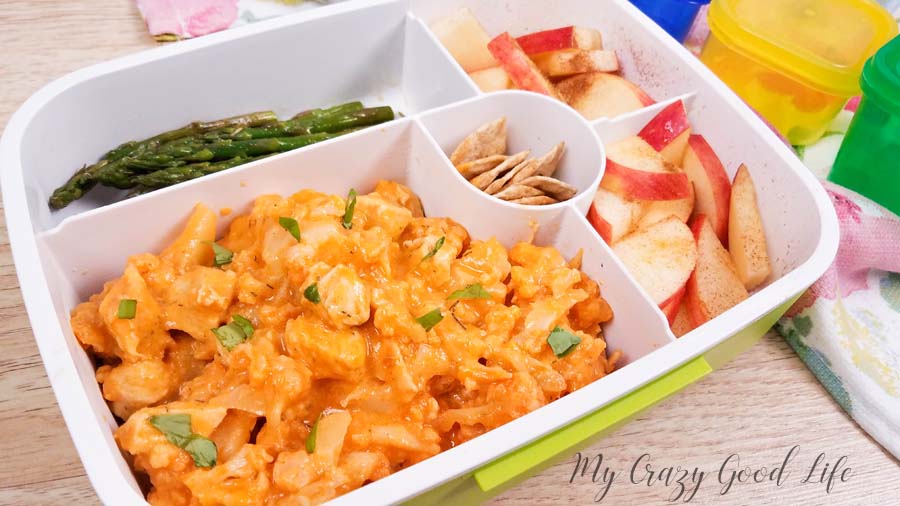 21 Day Fix Dessert Recipes
These healthy dessert recipes are just the thing to kick that sweet tooth!
Lime Coconut Bites Need an orange container? This easy no bake dessert is one orange and one teaspoon!
Treat Swap Protein Balls My entire family loves this recipe, and I have to make it only every once in a while because they are so addicting! Easy to customize too!
Chocolate Ice Cream Made with bananas and sooo yummy!
Coffee Ice Cream with bananas is a great way to get that creamy flavor that you're craving without the calories and fat in ice cream.
Strawberry Banana Dairy Free Ice Cream Again, delicious flavors and low on calories. It's the perfect summer treat.
Chocolate Covered Bacon is so great for a chocolate treat when the cravings strike!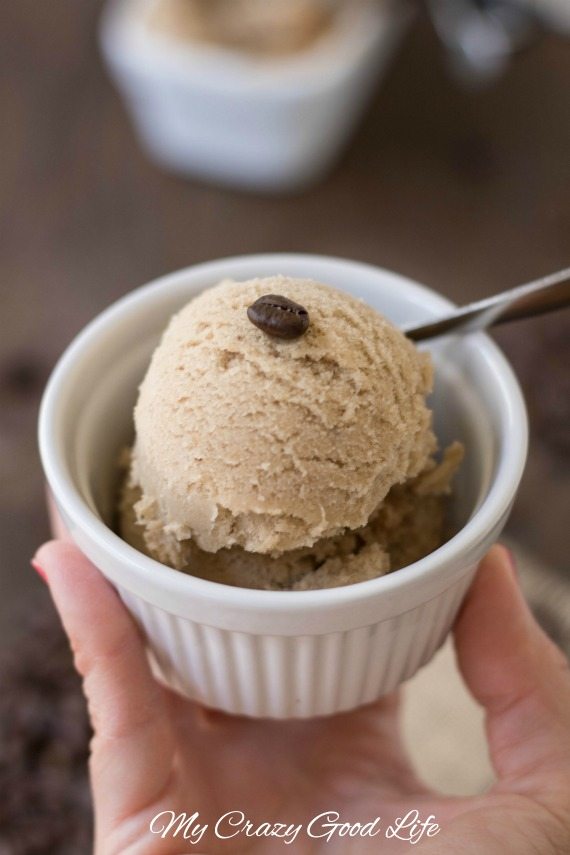 21 Day Fix Snack Recipes 
Savory Wonder Whip recipes are amazing for dipping veggies, chips, and more. These are some great 21 Day Fix dips for snacking that you have to try!
Looking for all of the posts I've pulled together on this topic? Here is my 21 Day Fix Snack post!
Bloomin' Onion with Spicy Dipping Sauce This is one of my favorite snacks to make because it wows everyone!
Homemade Ranch Pretzels So easy and great for snacking!
Buffalo Cauliflower Bites These are my favorite way to satisfy a chicken wing craving!
Baked Zucchini Chips I'm dying to try these with my garden zucchini later this summer!
Oatmeal Energy Clusters In my opinion, the best use of a treat swap there ever was!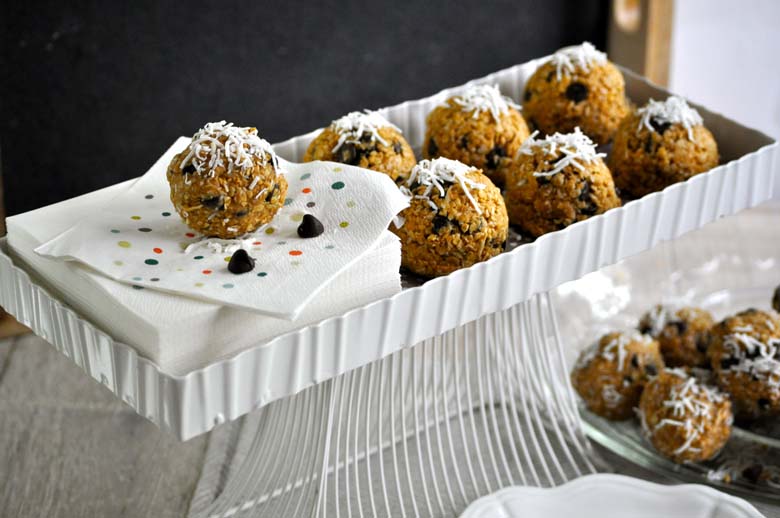 21 Day Fix Breakfast Recipes including apple cinnamon oatmeal, french toast wrap, and stuffed protein crepes.
Two Ingredient Banana Pancakes This is an every other day staple in our house! I love starting my day with them.
Sweet Homemade Turkey Sausage & Savory Homemade Breakfast Sausage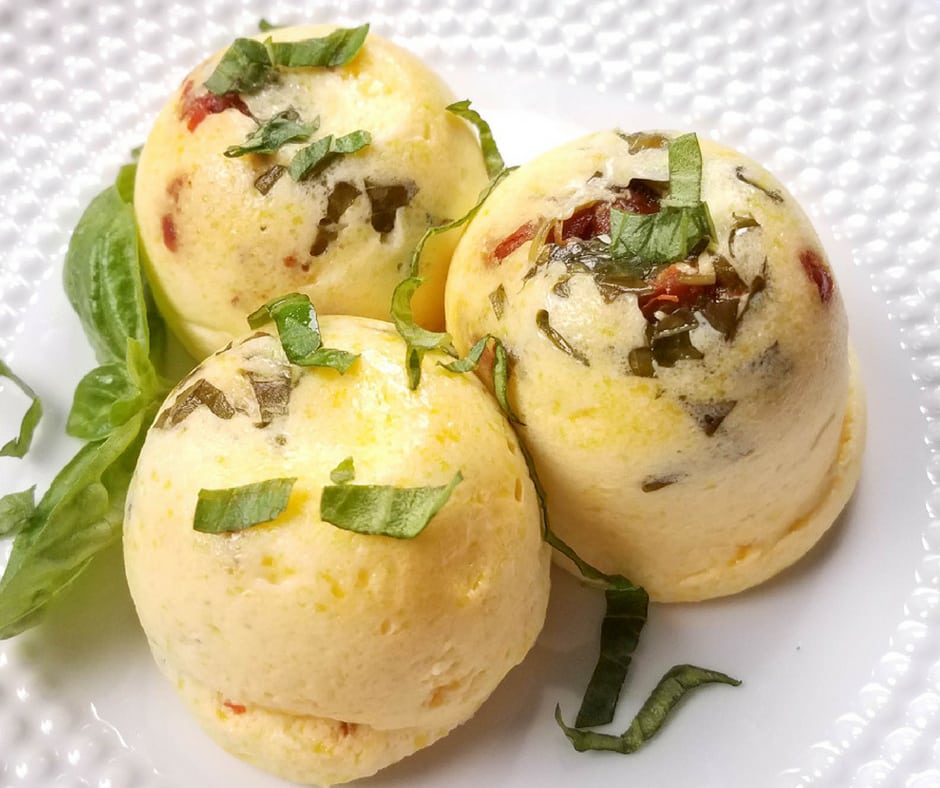 Is there a 21 Day Fix Vegetarian Plan?
There isn't a specific plan for vegetarians on the 21 Day Fix, so we have found that they struggle a little more with meal choices. These 21 Day Fix Vegetarian Recipes should help!
Cauliflower Steaks with Chimichurri
21 Day Fix Zoodles Recipes
I love using zucchini noodles to get all of my greens in for the day! These are some of my favorite 21 Day Fix Zoodles Recipes (click this link for more recipes, or see a sample of them below!).
Zoodles and Veggies This vegetarian meal is easy and delicious!
Chicken and Zucchini Noodle Caprese
Steak Fajita Zoodles I have this at least weekly during the summer! We use whatever veggies we have on hand.
Chicken Zoodle Stir Fry Super easy and again, easy to customize!
Skillet Zoodle Lasagna For those nights what you're craving lasagna, but short on time.
Shakeology Recipes
Whether you buy Shakeology or another protein powder, these shake recipes will keep you from getting bored!
Double Chocolate Peanut Butter Shake
Blueberry Oatmeal Strawberry Shake
Strawberry Banana Protein Shake
If you love protein shakes and Shakeology, you're going to love these Shakeology snack recipes!
Shakeology Snack Recipes
Chocolate Shakeology Ice Cream Cups
If you're looking for specific flavor recipes, here are my posts for Cafe Latte Shakeology, Chocolate Shakeology, and Vanilla Shakeology recipes. 
These are delicious, and SO different from one another–you definitely won't get bored.
Spicy Chipotle Chili A little spicy and so easy in the Instant Pot!
Crockpot Turkey Chili This staple chili recipe is one of our favorites!
Other 21 Day Fix Resources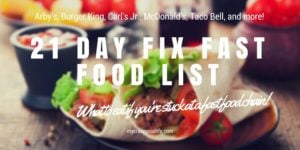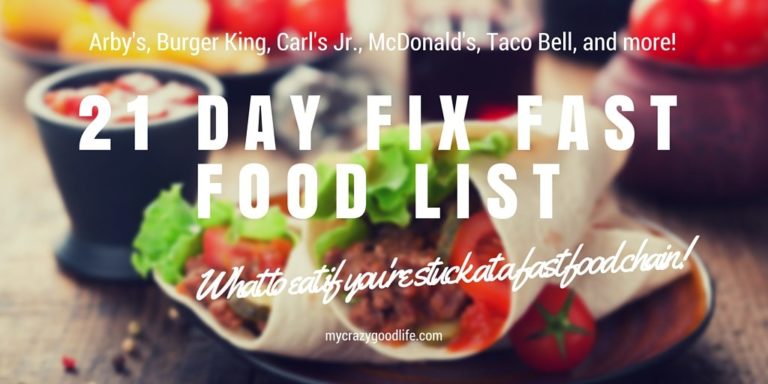 Good luck on your weight loss and maintenance journey!