Apple Pear Sangria is the perfect drink. It's refreshingly crisp and tart while also being light. Perfect for sipping while hanging out with friends and family! I'd be remiss if I didn't tell you how fun it is to make this apple pear sangria. It's like making a boozy fruit salad that you can drink. I'm not saying that boozy fruit salad in a glass is the best kind…or am I?!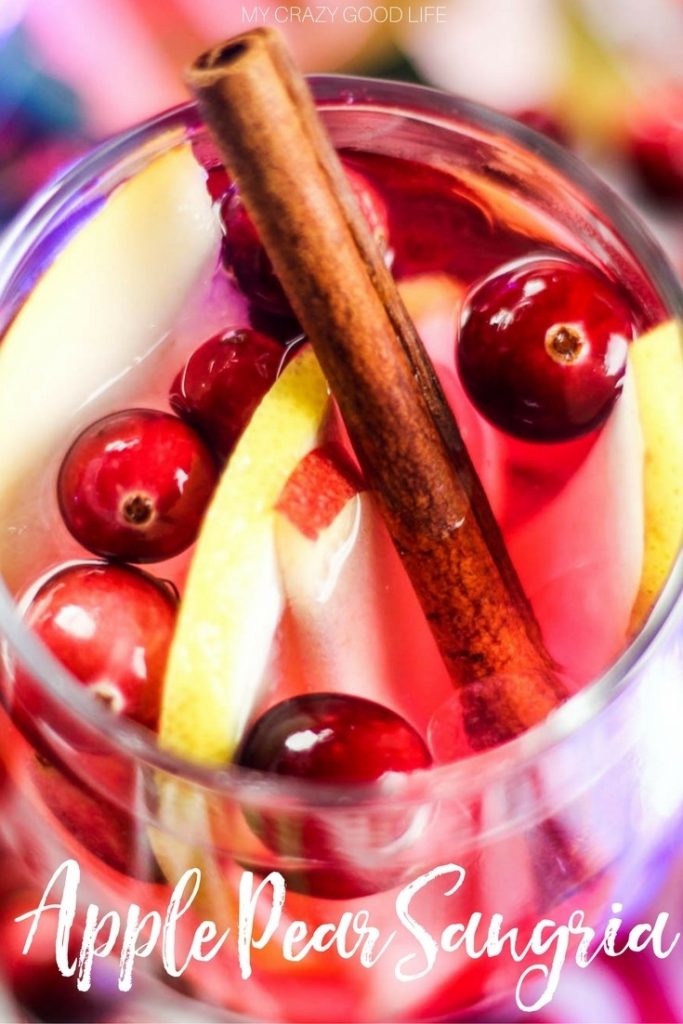 This apple pear sangria recipe is great for parties and get togethers because you can make a whole batch for everyone to enjoy. Break out some fresh fruit and go to town! Make sure to stock up on your favorite white wine because you'll need it once you taste this yummy apple pear sangria. If you are making this for the holidays you might want to make an extra batch to hide for yourself…just a suggestion!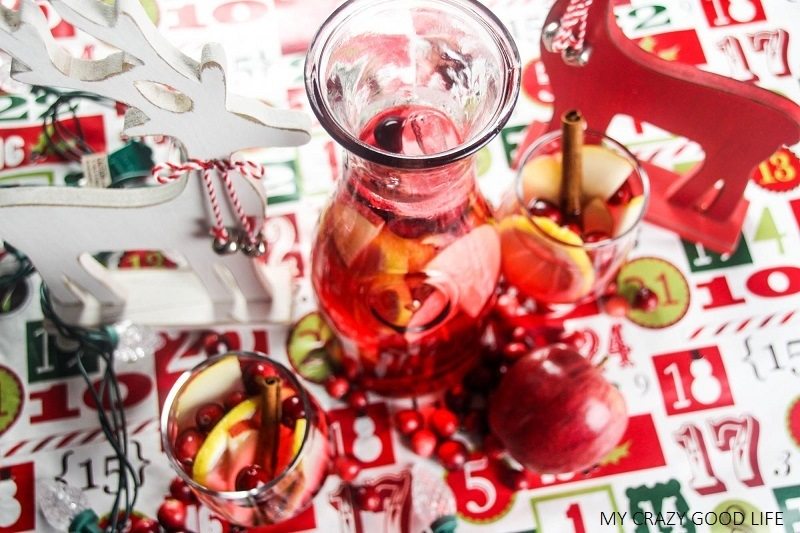 Ingredients for Making Apple Pear Sangria: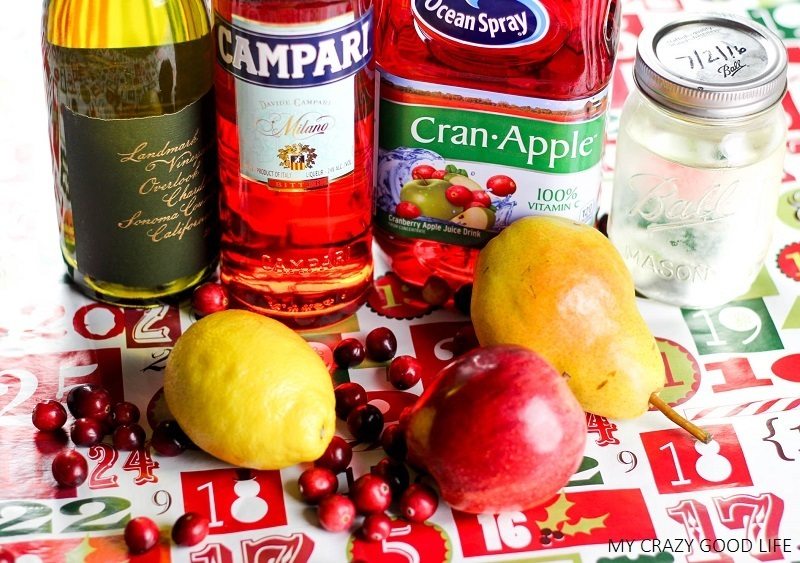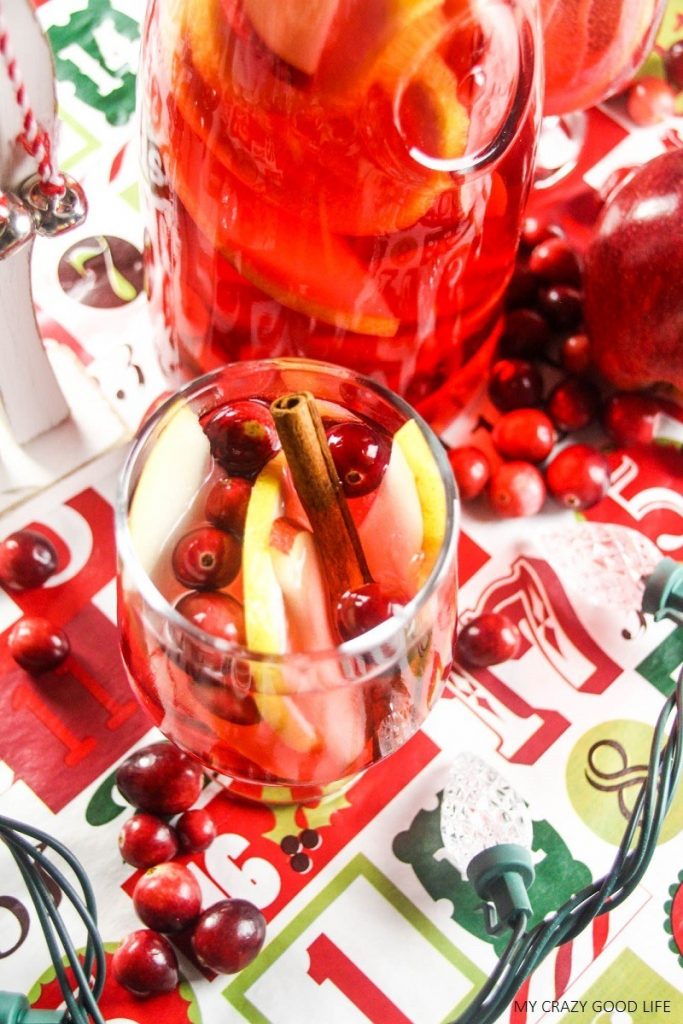 Directions for Apple Pear Sangria: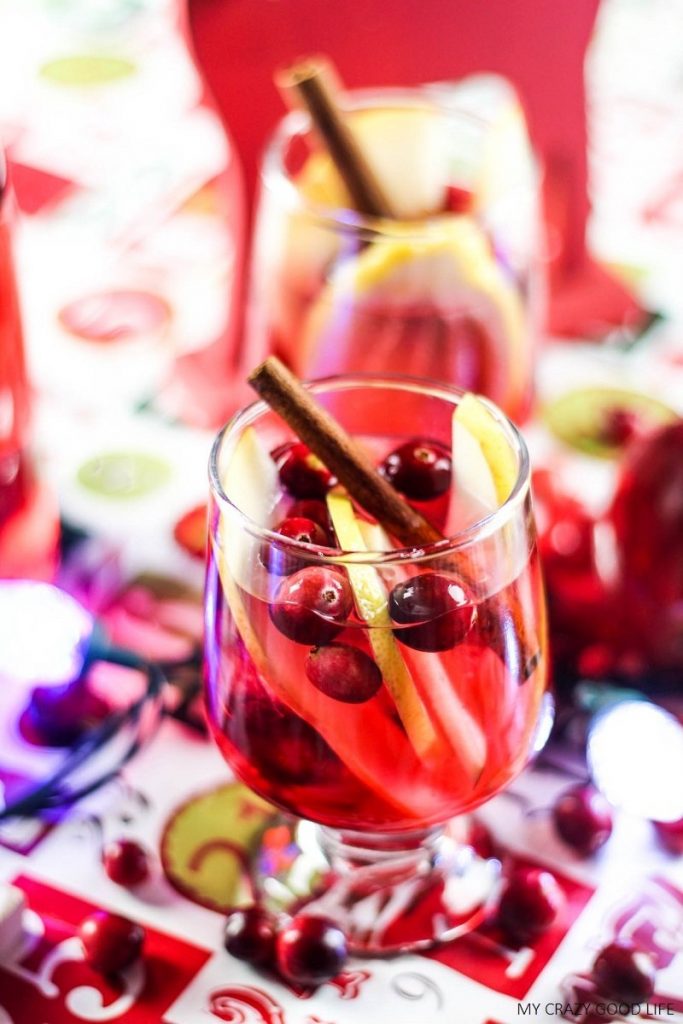 In a large pitcher add 1 bottle of your favorite white wine.
Add whole cranberries, Cran-Apple juice, Campari, and simple syrup.
Give the mixture a good stir.
Put in sliced apples, pears, and Meyer lemons.
Allow the Sangria to chill in the refrigerator.
Fill each glass with ice, add sangria and garnish with a cinnamon stick.
Serve.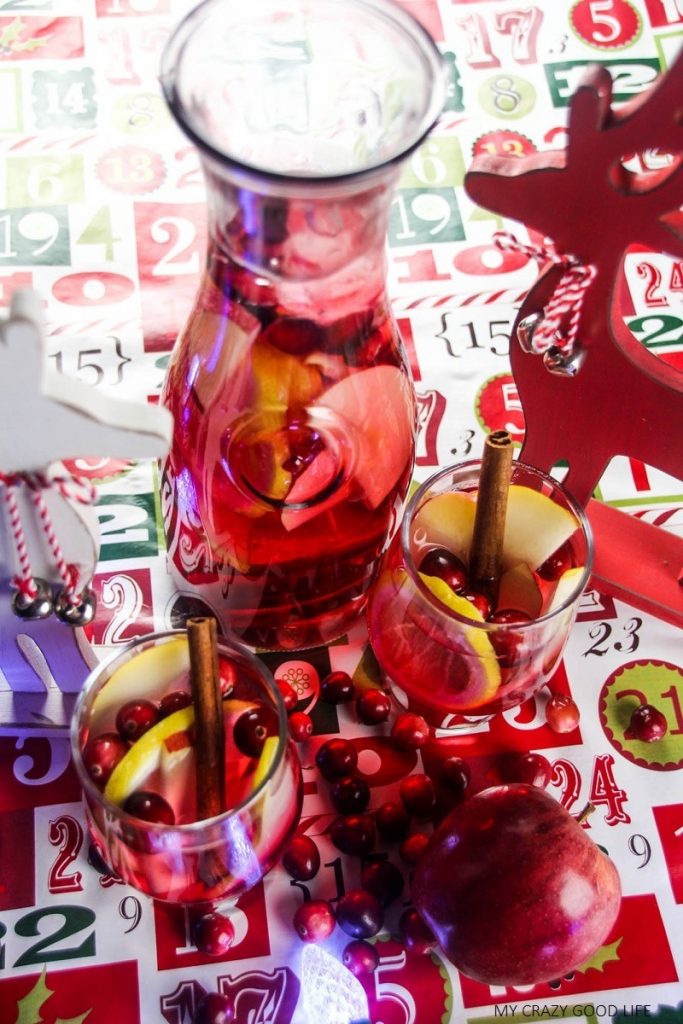 If you're looking for some other tasty cocktail recipes you might try out these awesome margaritas, or perhaps bourbon is more your style? Either way you can't go wrong! I'm always in the mood for a beer or a margarita or a beer margarita, you will be too once you try them!