Cinco de Mayo is right around the corner, and that means that we need some margarita recipes! I'm always a fan of trying something new, and this tropical margarita is one of my new favorites. Margaritas don't have to stop with tequila… It's fun to add other alcohols to experiment with the taste. Rum is definitely the original tropical alcohol, and this rum margarita can trick you into thinking you're on an island somewhere.
Here's the video to go along with this recipe:
A tropical rum margarita will take you straight to the islands. Mouthwatering papaya, sweet cantaloupe, and a splash of Captain Morgan make the perfect boat drink. It's not too sweet, and *maybe* just a tad strong ;)

Ingredients for the Tropical Rum Margarita:
0.25 Lime Juice
1 ounce Agave Nectar
1.5 Captain Morgan Cannon Blast rum
3 ounces Jose Cuervo Margarita
Ice
Papaya slices
Cantaloupe slices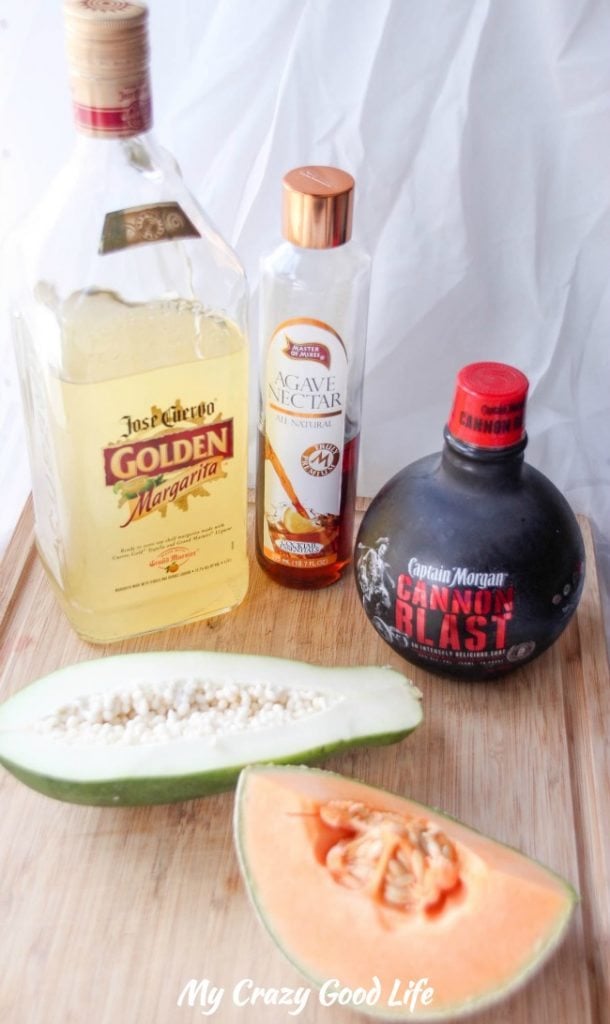 Directions:
In a cocktail shaker add lime juice, agave nectar, rum, Jose Cuervo Margarita and lots of ice.
Secure lid on the cocktail shaker and shake vigorously for 30 seconds.
Strain into a glass filled with crushed ice.
Garnish with papaya and cantaloupe slices.
Serve.
Drink responsibly, and never drink and drive.
I'll admit, margaritas are my favorite. I love how versatile they are, and I have a blast experimenting with them in my kitchen. I'd love to know your favorite concoctions, too!