If you are not familiar with the 21 Day Fix program you have come to the right place. If you are brand new (or if you are always looking for new tips and tricks) you'll want to check out this Ultimate Toolkit. It will give you the low-down on all things 21 Day Fix related. For those of you who are not new, you know that sometimes we need 21 Day Fix free foods and drinks to fill out our daily meal plans!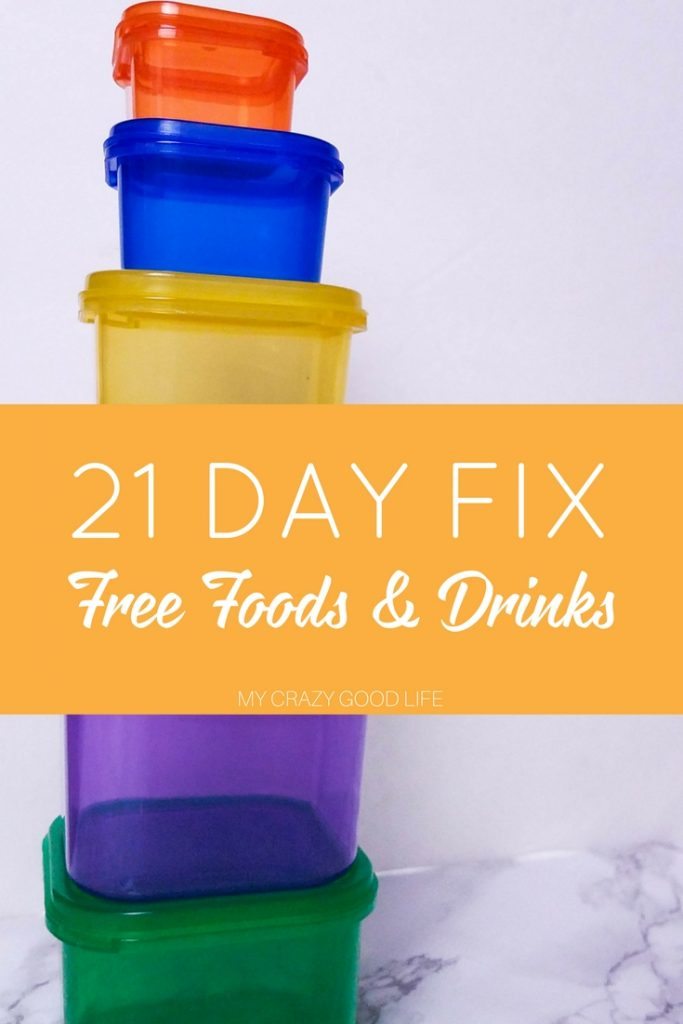 The 21 Day Fix program works by teaching portion control and healthy choices. One way that the program does this is by assigning daily container counts. The container counts are based on your daily caloric needs but we're all human, sometimes that still leaves us wanting something more or different. If you are looking for free ways to spice things up, this list will help you out!
These 21 Day Fix free foods are great for filling out your meal plan and they are also great when you want to go above and beyond. If you are having an especially good or bad week these free foods and drinks will come in handy. You can save this post to your home screen on a phone, tablet, or computer by bookmarking it or adding it to your home screen. Having quick access to this list will make it easy to find something to eat or drink when you are in a bind or looking for a free option!
21 Day Fix Free Foods
Drinks & Drink Additives
Water
Lemon Juice
Lime Juice
Ginger
Pure Flavor Extracts
4 tsp of honey or other natural sweetener per day
Water Mix In's and Additives
Slices of Lemon, Limes, Oranges, Strawberries, Kiwis, Cucumbers,
Watermelon Cubes
Frozen Grapes
Flat Water
Sparkling Water
Ice
Mint
Basil
Ginger
Rosemary
Free Foods
Green Onion
Garlic
Ginger
Jalapenos
Serano Peppers
Ancho Chili Peppers
Achiote Paste
Herbs, both fresh and dried
Seasonings and Sauces
21 Day Fix Seasoning Mixes
Tabasco
Mexican Hot Sauce
White and Apple Cider Vinegar
Mustard
All Spices Except Salt
See the full 21 Day Fix Approved Foods List here, and get the scoop on the unpublished  21 Day Fix updates right here.