This site contains affiliate links. Please see Policies for more information.
If you are not familiar with the 21 Day Fix program you have come to the right place. If you are brand new (or if you are always looking for new tips and tricks) you'll want to check out this Ultimate Toolkit. It will give you the low-down on all things 21 Day Fix related. For those of you who are not new, you know that sometimes we need 21 Day Fix free foods and drinks to fill out our daily meal plans!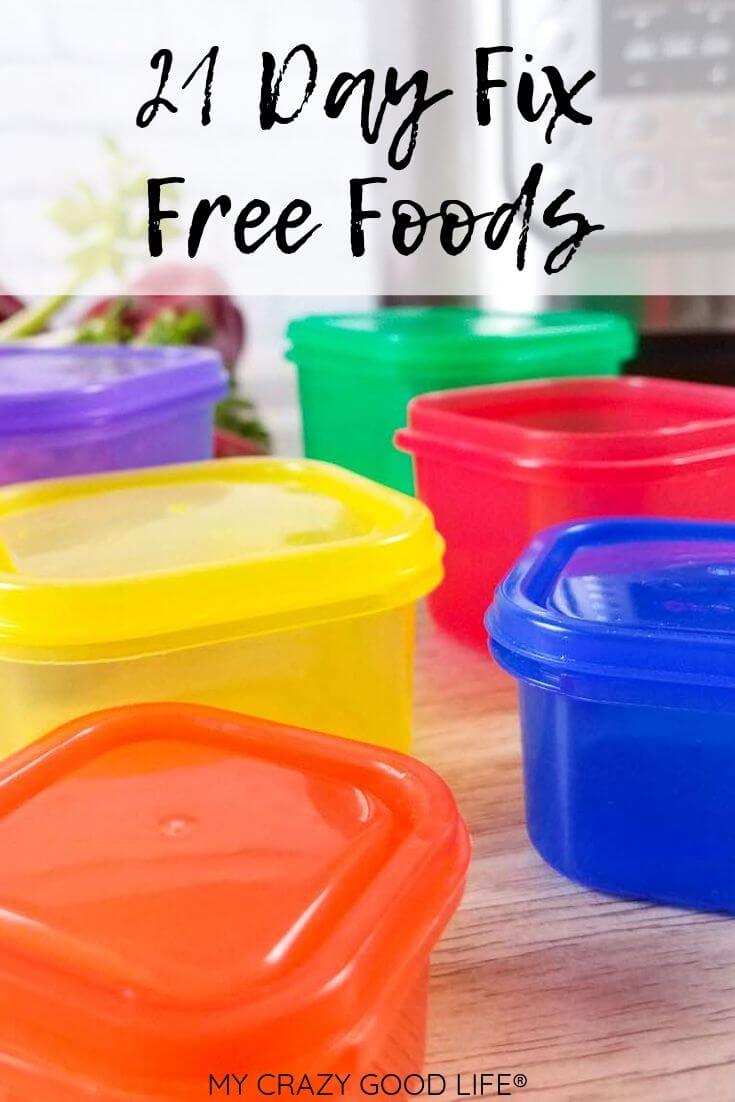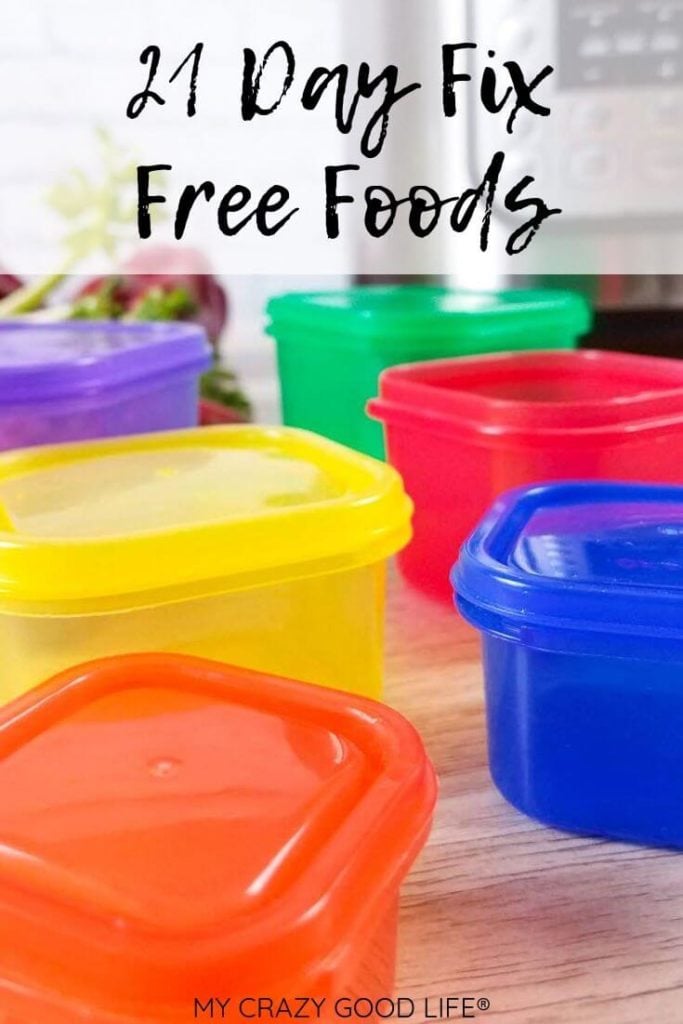 The 21 Day Fix program works by teaching portion control and healthy choices. One way that the program does this is by assigning daily container counts that correspond to color coded containers and an exercise program that work together to provide results. The container counts are based on your daily caloric needs to help you lose weight but we're all human, sometimes that still leaves us wanting something more or different. If you are looking for free ways to spice things up, this list will help you out!
These 21 Day Fix free foods are great for filling out your meal plan and they are also great when you want to go above and beyond. If you are having an especially good or bad week these free foods and drinks will come in handy. You can save this post to your home screen on a phone, tablet, or computer by bookmarking it or adding it to your home screen. Having quick access to this list will make it easy to find something to eat or drink when you are in a bind or looking for a free option!
What are "free" foods?
21 Day Fix free foods can be summed up in one simple way: just because you can have lemons doesn't mean you can make lemonade. These free foods are not designed to take the place of your container counts. These are items you should keep on your grocery list, they'll come in handy each week as you meal prep!
Why are these considered "free" on the 21 Day Fix program?
Free Foods are free because they contain minimal or no calories. Items that contain salt (like certain spice mixes) are a no go. You'd be much better off using spices of your own mixing!
There are approved blends of spices as part of your 21 Day Fix packet. These recipes allow you to make delicious spice mixes. Unfortunately buying ready made spice mixes is not a great option because they usually contain a lot of salt and other processed ingredients.
The long and short of it is that 21 Day Fix free foods are going to be low calorie and low in nutritional impact overall. One of the many perks of the 21 Day Fix program is that it teaches you the value of portion control and proper nutrition. Considering other foods "free" is an unhealthy mindset. This list will show you the kinds of things you can eat and drink without worrying about their impact on your weight loss and healthy lifestyle goals.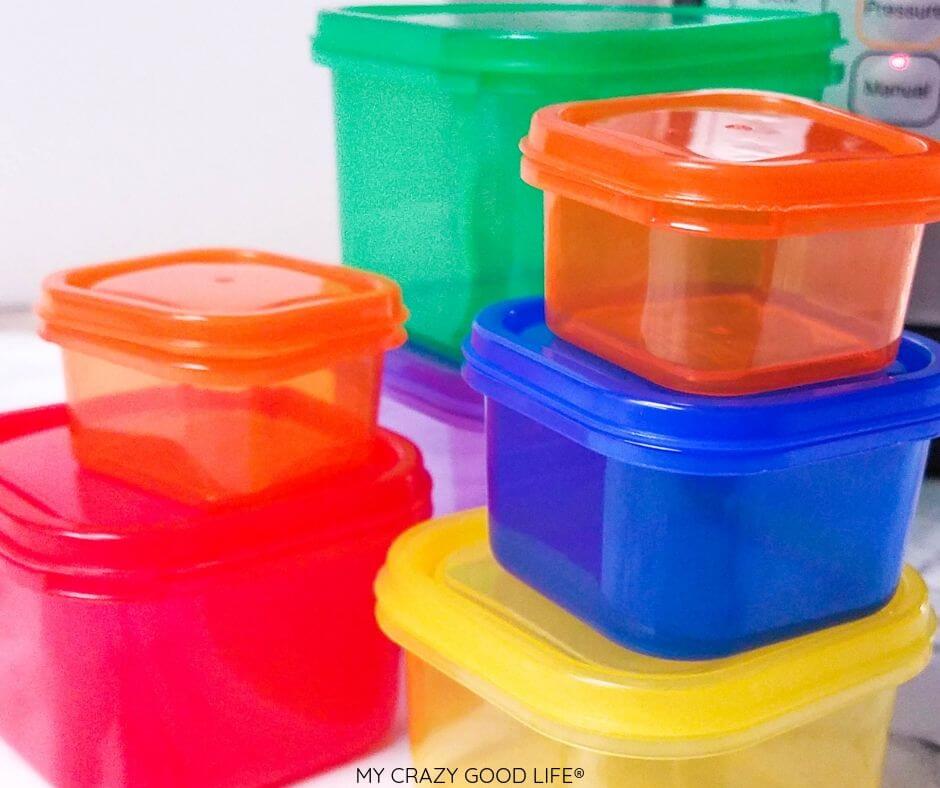 21 Day Fix Free Foods & Drinks
This is a 21 Day Fix food list that covers the free options. These are the only food and drink items that you should be consuming without counting them in some way towards your daily container counts.
This is a great reference list for those of you who are new to the program and also for those of you who might be developing recipes with container counts. Including free foods in your recipes is a great way to boost them in terms of flavor without having to count additional containers!
Drinks & Drink Additives
Water
Lemon Juice
Lime Juice
Ginger
Pure Flavor Extracts
4 tsp of honey or other natural sweetener per day
Water Mix In's and Additives
Slices of Lemon, Limes, Oranges, Strawberries, Kiwis, Cucumbers,
Watermelon Cubes
Frozen Grapes
Flat Water
Sparkling Water
Ice
Mint
Basil
Ginger
Rosemary
Finding ways to spice up your drinks is probably a big deal if this is your first experience with the 21 Day Fix. When you go from drinking whatever you like to a limited selection of beverages it can be tough. Use these water mix in's and additives to help you drink more water! It really will make a huge difference to your overall progress and results.
21 Day Fix Free Foods
Green Onion
Garlic
Ginger
Jalapenos
Serano Peppers
Ancho Chili Peppers
Achiote Paste
Herbs, both fresh and dried
Next up we're looking at 21 Day Fix seasonings because there are a lot of seasoning mixes out there that have too much salt in them for the program. These types of seasonings can help elevate the flavors in your 21 Day Fix meals. If you are a 21 Day Fix purist who is just filling your containers with plain veggies, fruits, proteins, etc. you will definitely want to have these types of things on hand to add an extra kick to what might otherwise be a bland diet!
Seasonings and Sauces
21 Day Fix Seasoning Mixes
Tabasco
Mexican Hot Sauce
White and Apple Cider Vinegar
Mustard
All Spices Except Salt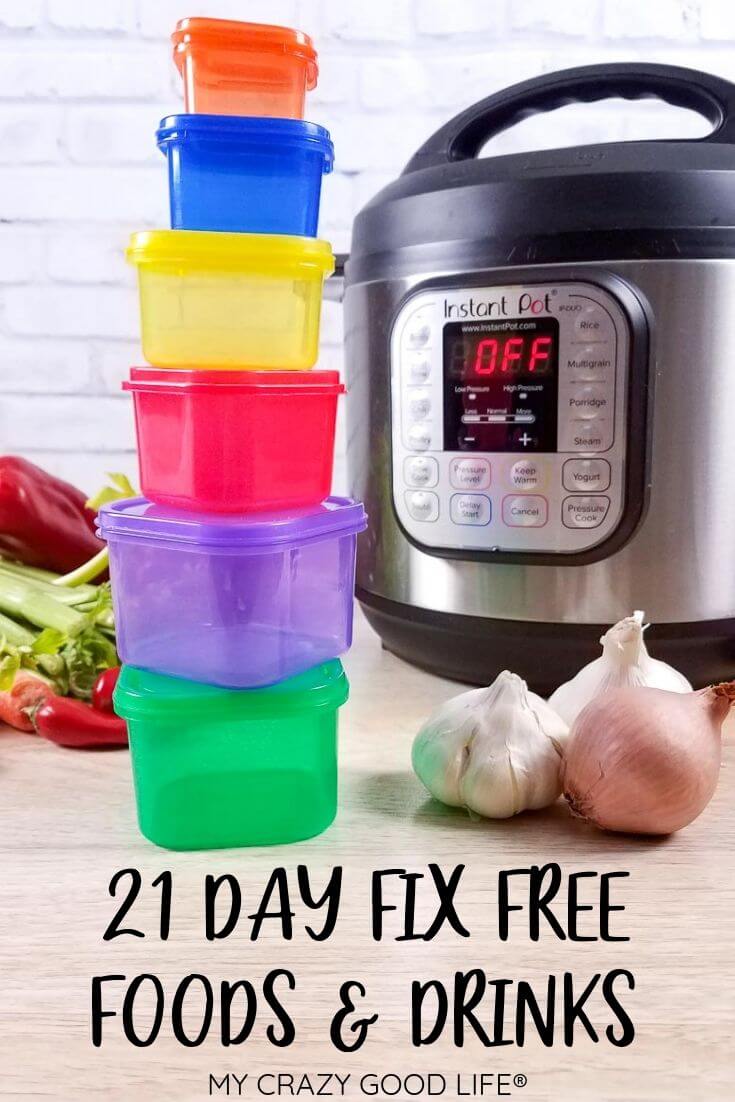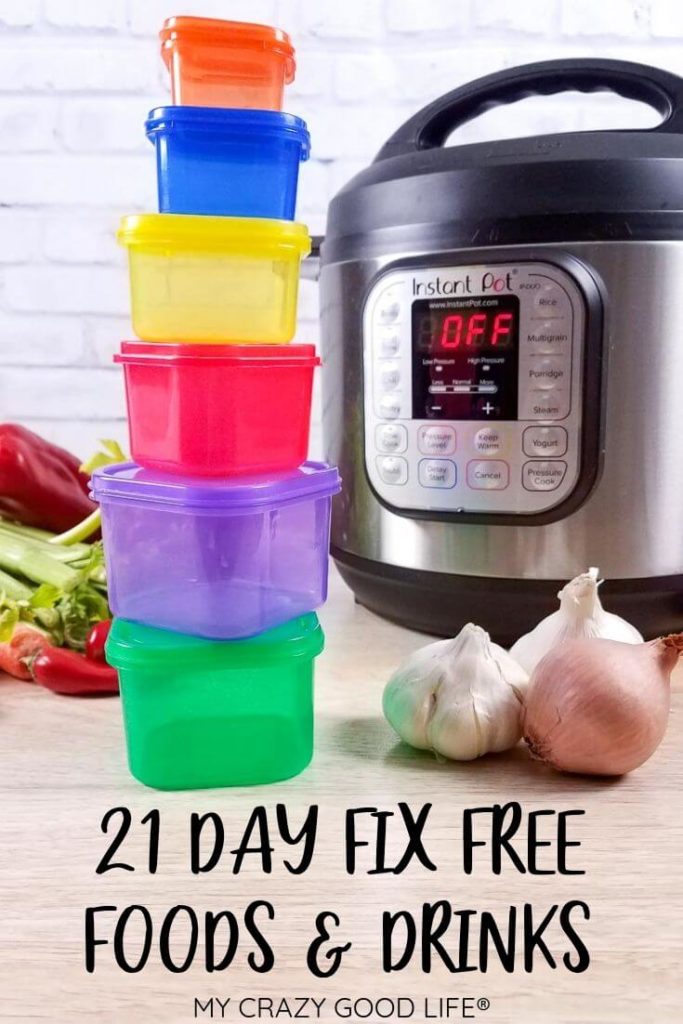 How to stretch your free foods:
Here's the thing…eating 21 Day Fix free foods on their own isn't going to provide much satisfaction. They're not designed to be filling or to be substituted for actual container foods on the plan. Here are some recipes that are low in container counts. These are great to use to stretch your containers and free foods. Use the free foods on these lists to spice up and bulk up these types of recipes:
Low Carb Cloud Bread |  1 3/4 Red Per Batch
One Step Salsa (with cloud bread)
These are all great snacking options. In my experience looking for free foods usually means I need something to bust cravings. All of these recipes are great for doing just that!
Looking for the full 21 Day Fix approved foods list?
See the full 21 Day Fix Approved Foods List here, and get the scoop on the unpublished  21 Day Fix updates right here.
What do I do if I'm still hungry on the 21 Day Fix?
I know that some people go looking for free foods when they are still feeling hungry on the program. If you are following the 21 Day Fix nutritionally and with the workout program make sure you are eating all of your containers.
If you are eating all of your recommended containers every day and are still feeling extremely hungry there are some things you can do to help battle the cravings. The first thing I'd suggest is drink more water. For me, 9 times out of 10 if I'm feeling super hungry the problem is that I'm actually thirsty. Drink more water than you think you can every day. It will help with cravings and it will help you feel better overall.
Another thing to keep an eye on when doing the 21 Day Fix program repeatedly is your bracket. If you feel like you are starving on the program you might need to recalculate your bracket. Go back to step 1 and calculate your program. It's possible there was a mix up or you made a mistake and have been using the wrong bracket. In that case the solution will be obvious…you'll have more containers to eat.
Finally, if you are still hungry on the 21 Day Fix you might need to evaluate the types of foods you are putting into your containers. Make choices that have more fiber, more protein, and less carbs. Carbs might seem like an obvious choice when you are feeling hungry but realistically they're probably burning off quickly and leaving you feeling more hungry than when you began.
Switch up the way you are eating things as well. Eat more raw fruits and veggies! Things break down differently in our bodies once they are cooked. More raw options might help you fight off those hunger pains.