This site contains affiliate links. Please see Policies for more information.
Diet to Go meal delivery service is different than other meal prep services. They offer healthy meals in a customizable menu that arrive ready to heat, eat, and go! There's no prep, no cooking, and no room for error. When it comes to keto meal delivery, Diet to Go offers some amazing options. They have menu options for a balanced diet, vegetarians, diabetics, and a plan specifically for keto!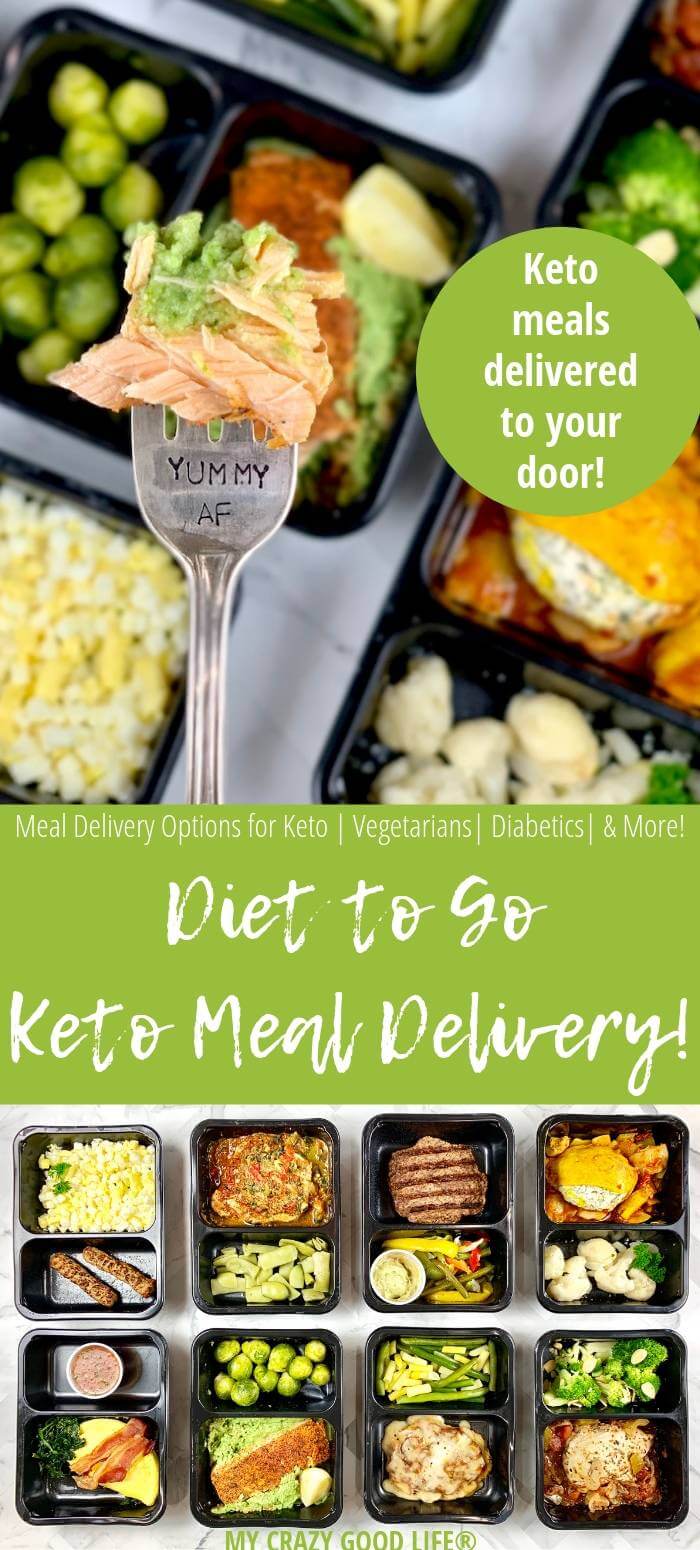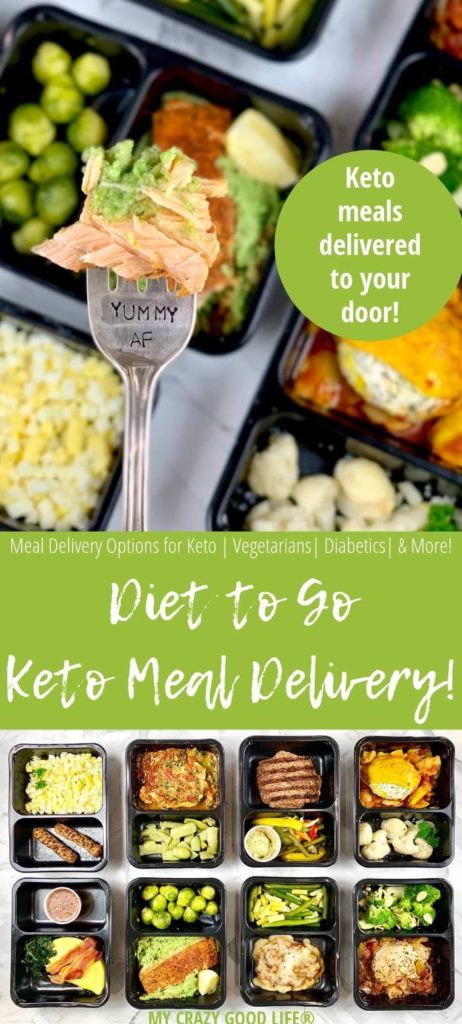 How does Diet To Go work?
Diet to Go is different from the other meal prep and delivery services you might have seen in the past. They aren't sending you a box full of refrigerated ingredients that you have to prepare for yourself or your family. Though those meals usually take only 30 minutes or so to put together, I completely understand that sometimes you just don't have the time for it. Diet to Go's service provides healthy and balanced meals for a variety of dietary needs. The meals come cooked so that you will have ready to eat meals on hand throughout the week–it's kind of like having a stay at home chef!
The high quality ingredients and creative recipes mean that you won't ever be bored or eating the same thing every week. There's no need to meal plan with Diet to Go. You can cut out all of that prep time that you would have with a traditional meal kit delivery service as well!
Diet to Go takes the work out of eating healthy. You can have recipe cards on hand and a pantry full of gluten free items or a keto fridge stocked to the max but the truth is, unless you are going to meal prep…you could still be unsuccessful in losing weight. With Diet to Go there is no grocery list and there's no worrying about preparing recipes, it's all done for you! I can see the benefits to that and understand how that can help people reach their diet and weight loss goals.
How to use Diet To Go:
The first thing you'll need to do is go to their website and put in your zip code to make sure the service is available in your area.
Once you do that you can customize any of their meal plans (more on that below) to your needs. Some of the plans will ask you for more information so they can determine calorie needs and then you'll choose options like 5 or 7 days worth of meals and if you want 2 or 3 meals delivered for each day.
As you make your selections the pricing information will pop up on the sidebar so you can see exactly how much you'll be paying.
Can I use Diet to Go as a keto meal delivery service?
Diet to go has an awesome option for those of you looking for keto meal delivery! They have menus that are designed specifically for the keto program as well as Carb30. If you have been looking for a way to take the guess work out of your keto meal plans, this is it!
The keto diet just got a whole lot easier to manage thanks to Diet to Go. You can have a low carb diet delivered right to your door, all you have to do is heat them up and enjoy.If you have other dietary needs Diet to Go might be a good choice for you as well. They even have plans catered towards vegetarians and diabetics!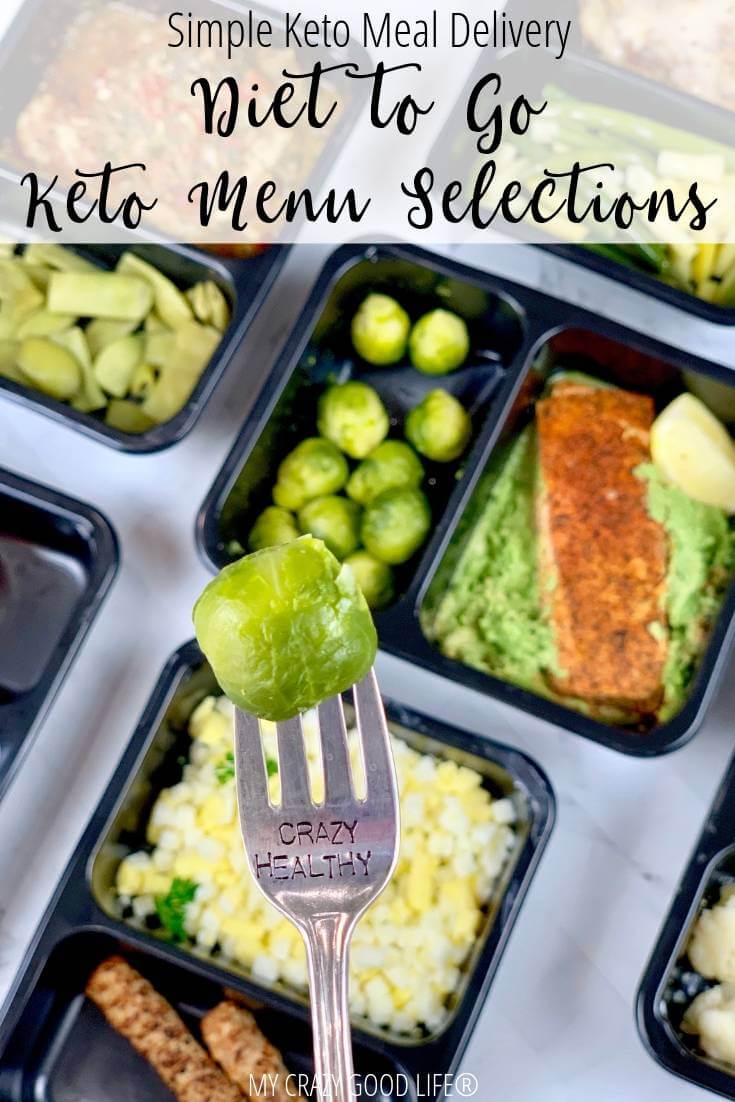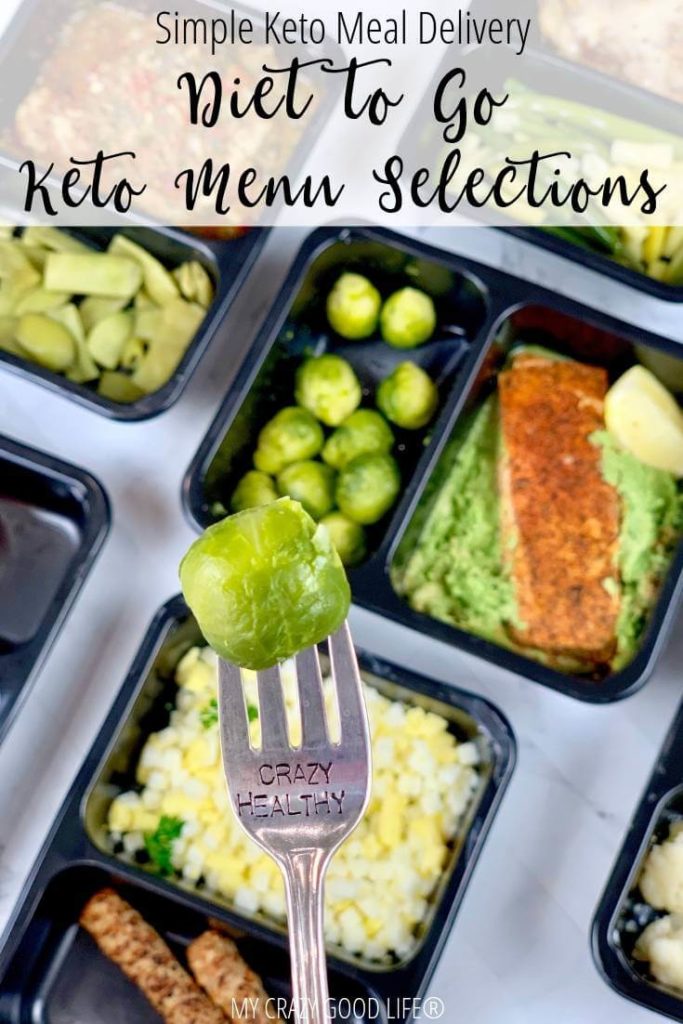 What are the different menu choices with Diet to Go?
There are four different menus to choose from when you are setting up your plan (which you can change from week to week if you prefer).
Balance Menu
The balance menu is their standard healthy "diet" plan. This plan uses dietician approved, restaurant quality ingredients and recipes to provide you with amazing flavor while also controlling calories, portions, and ingredients so that you can lose weight the healthy way!
Balance Diabetes Menu
This is a different kind of take on the Balance Menu. It's geared specifically towards users who are struggling with diabetes. These meals can help you lose weight so you can manage your diabetes as well as help to prevent more issues in the future. Meals on the Balance Diabetes Menu use specific ingredients and preparations to help control blood sugar naturally. They're packed with heart healthy ingredients, and they keep in mind your special needs for sodium levels.
Keto Meal Prep | Carb30 Menu
If you are participating in Keto, Atkins, or the Carb30 programs this would be your best choice. The meals on this menu have an average of 30 net carbs per day. This is the carb restricted plan, and they replace those carbs with fat. You can choose this option for both the 5 and 7 day plans as well as the 2 and 3 meals per day options.
Vegetarian Menu
The top rated Balance Menu got a new twist! The vegetarian menu is a great way to have balanced, portion controlled, low calorie vegetarian meals delivered to your door. These recipes are mouthwatering and dietitian approved with alternative sources of protein so you can enjoy the ease of Diet to Go without breaking from your own dietary guidelines.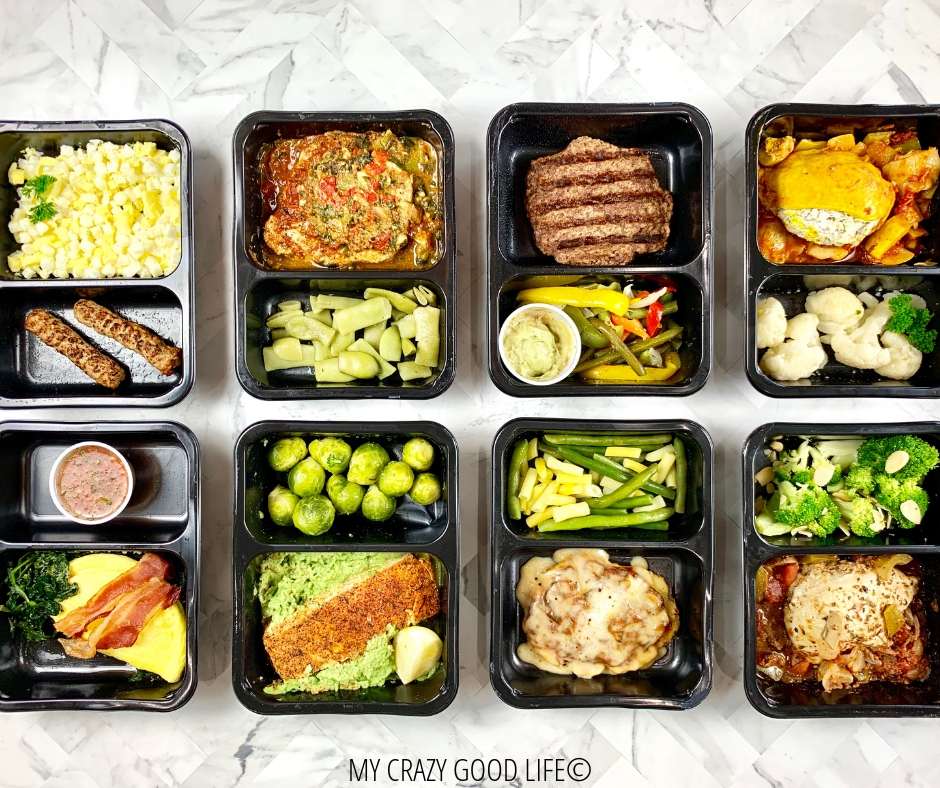 What can I expect from a weekly keto menu on Diet to Go?
Here's a sample of the dishes you can expect for a weekly keto menu. There are a several options for breakfast, lunch, and dinner, though you can choose a plan that doesn't provide breakfast if you like! This comes in handy if you're following an intermittent fasting plan.
Diet to Go Breakfasts:
Here are some of the sample breakfast options you could receive on the Keto meal plan for a weekly delivery. Your options will change depending on which plan you choose.
Cheese Omelette with sautéed spinach, salsa, and bacon | 14 g Carbs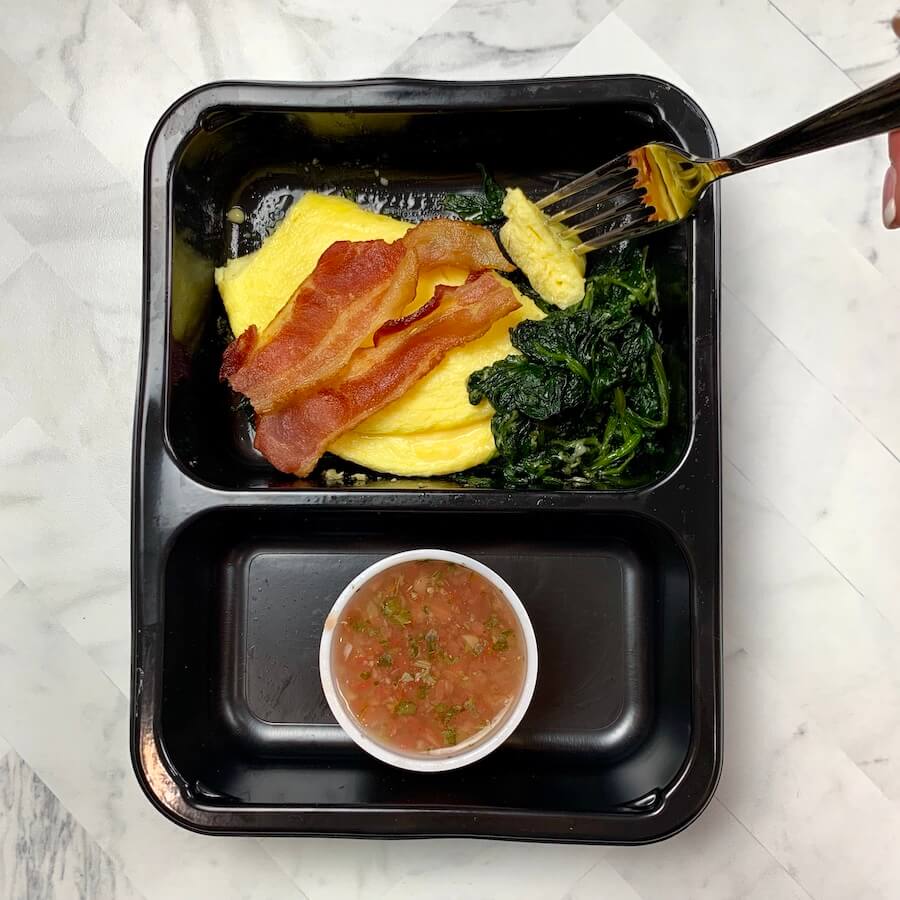 Scrambled eggs with turkey sausage | 5 g Carbs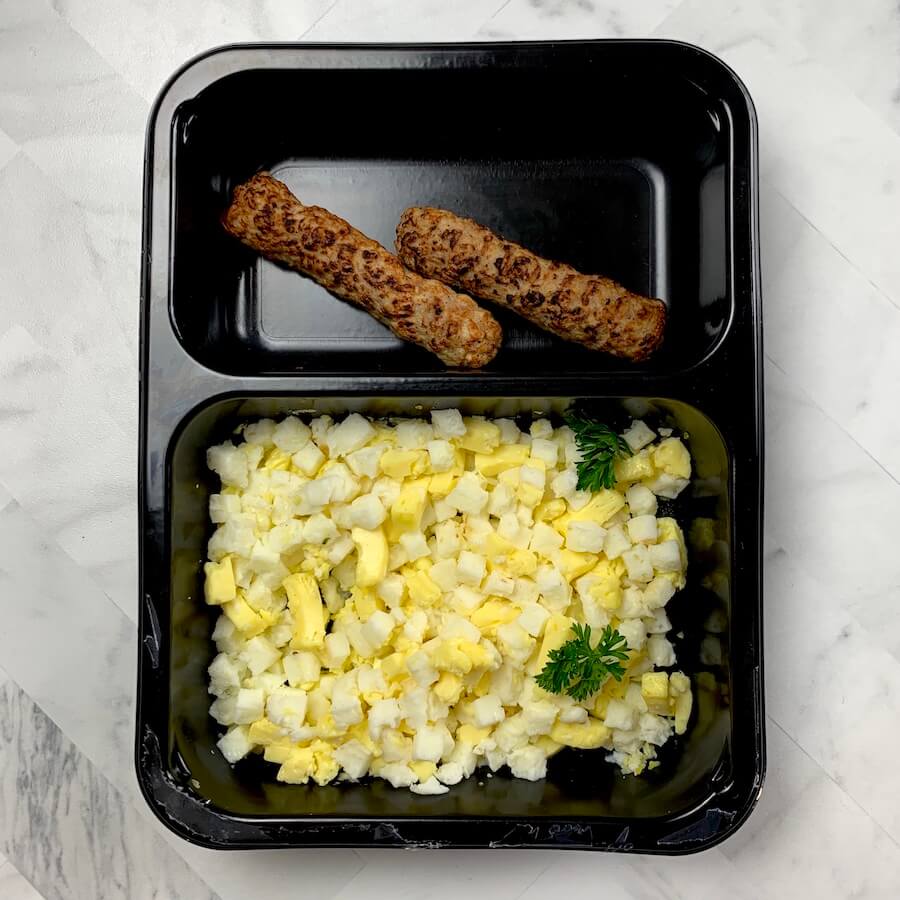 Diet to Go Lunches:
Now let's take a look at some lunches that you might receive for your keto meals on the Diet To Go program. These are some delicious options all ranging in total carbs but mostly hovering right around 14 g per meal.
Baked chicken with goat cheese, artichoke medley, cauliflower | 13 g Carbs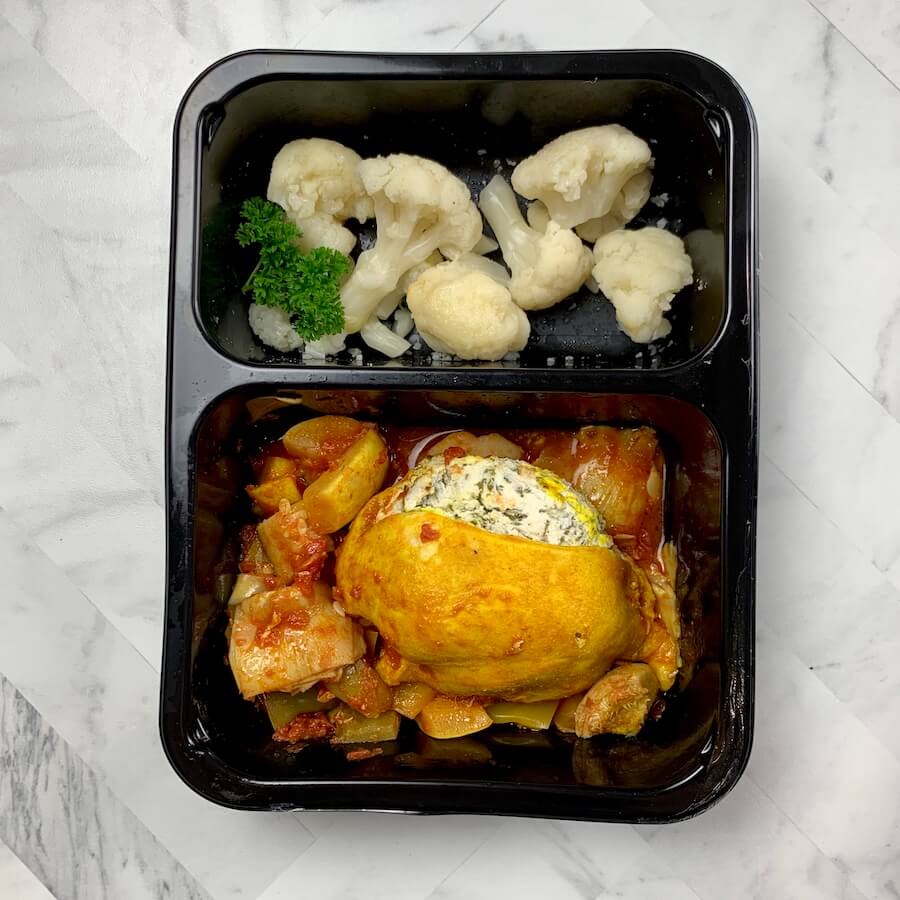 Chicken Fontina, green peppers and onions, broccoli florets with almonds | 18 g Carbs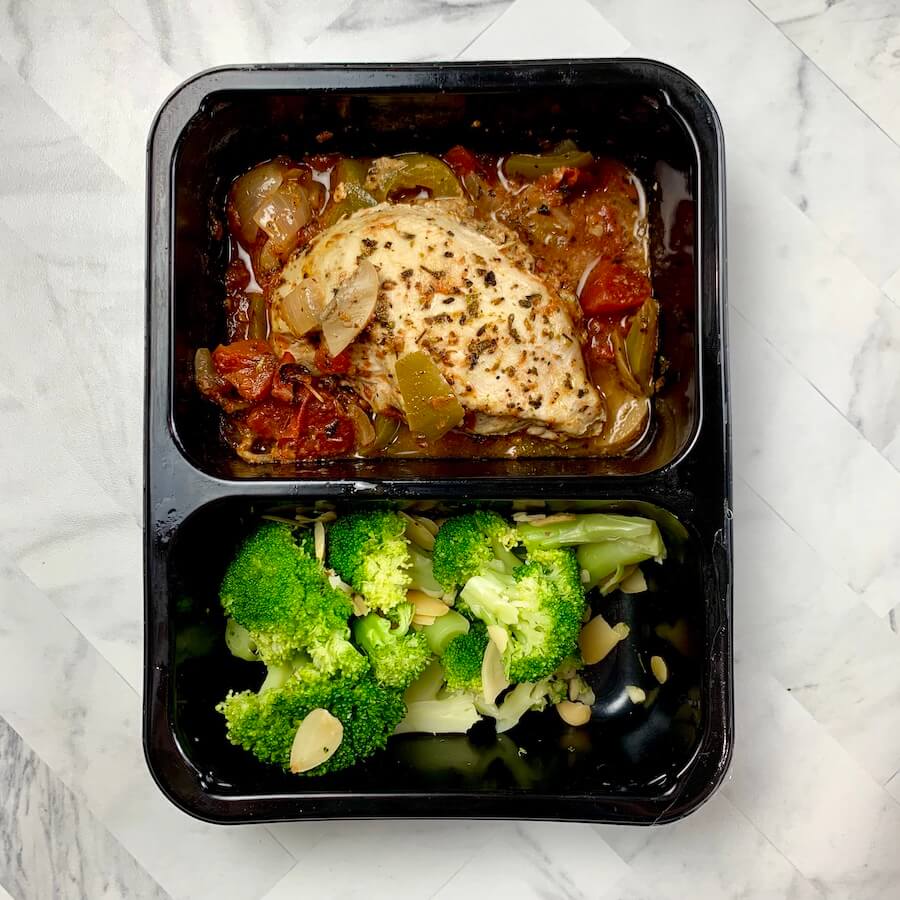 Fiesta burger, seasoned green beans, guacamole | 14 g Carbs
Veggie pizza, green and wax beans | 15 g Carbs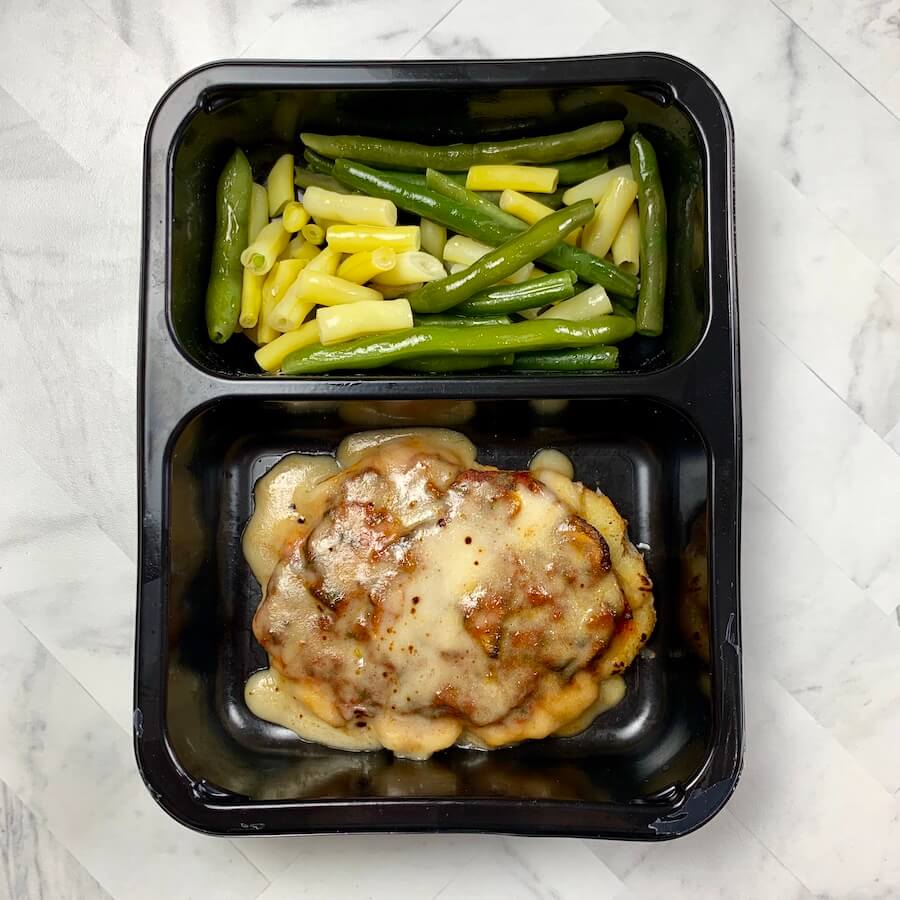 Diet to Go Dinners:
The dinner options for the Diet to Go keto meal delivery are also creative and delicious. Here are some examples of those.
Remember, you'd have to pair your dinner options up according to your breakfast choices since some are lower / higher in carbs. And honestly, since the meal prep and planning is all done for you that's not a big deal. You can even do it when you pull them out of the box and just stack them in the refrigerator according to how you will each them each day!
Blackened salmon, spinach cauliflower puree, Brussels sprouts | 19 g Carbs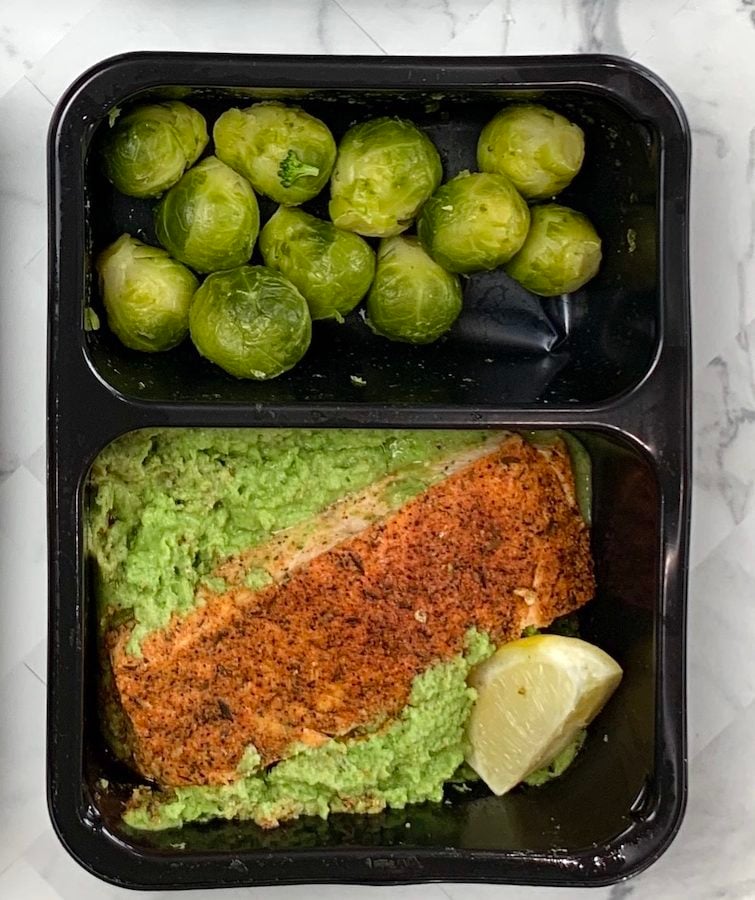 Pork Chop Pomodoro, asparagus and peppers, Italian green beans | 12 g Carbs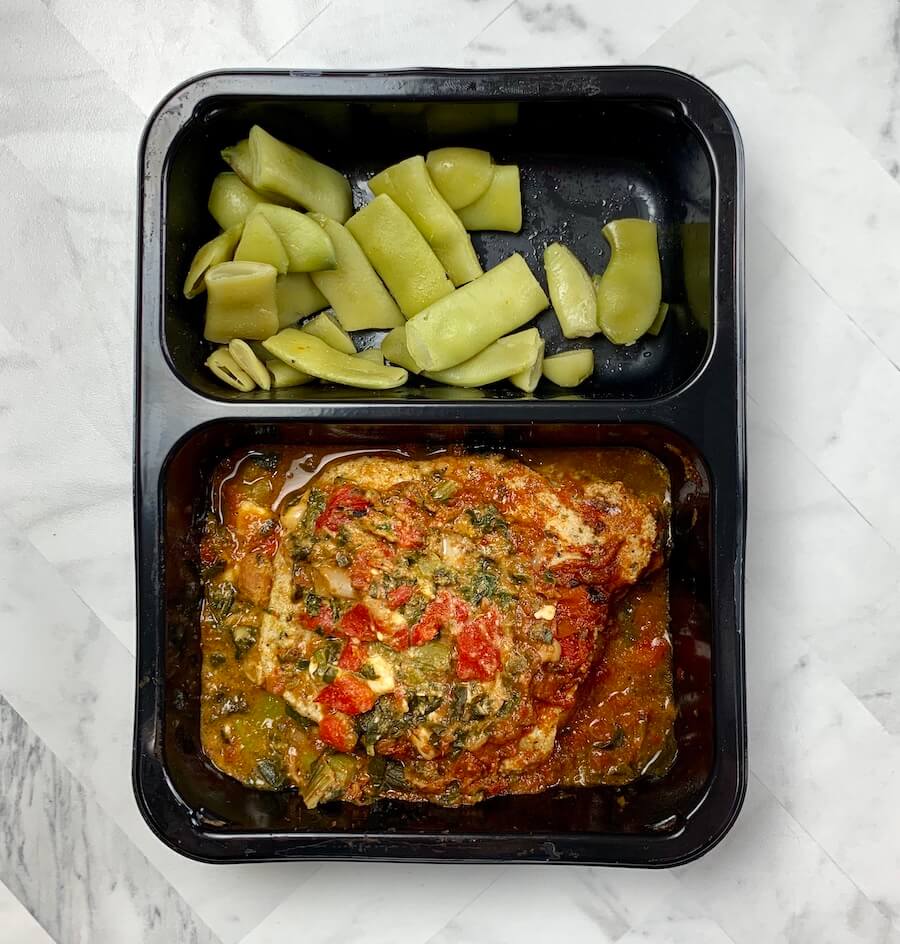 Diet to Go vs Other Keto Meal Delivery Kits
Diet to Go has not only your meal prep goals in mind, but also your diet goals. Most other meal delivery services, such as Blue Apron, True Fare, Factor 75, Purple Carrot, and Green Chef don't have the same easy ordering process that Diet to Go has.
Diet to Go sent us meals to try out, so we could photograph them and write this post.