This site contains affiliate links. Please see Policies for more information.
This post, Hayley Atwell as Evelyn Robin in Disney's Christopher Robin, is part of an expenses paid trip with Disney. Some interview questions and responses have been edited to improve readability.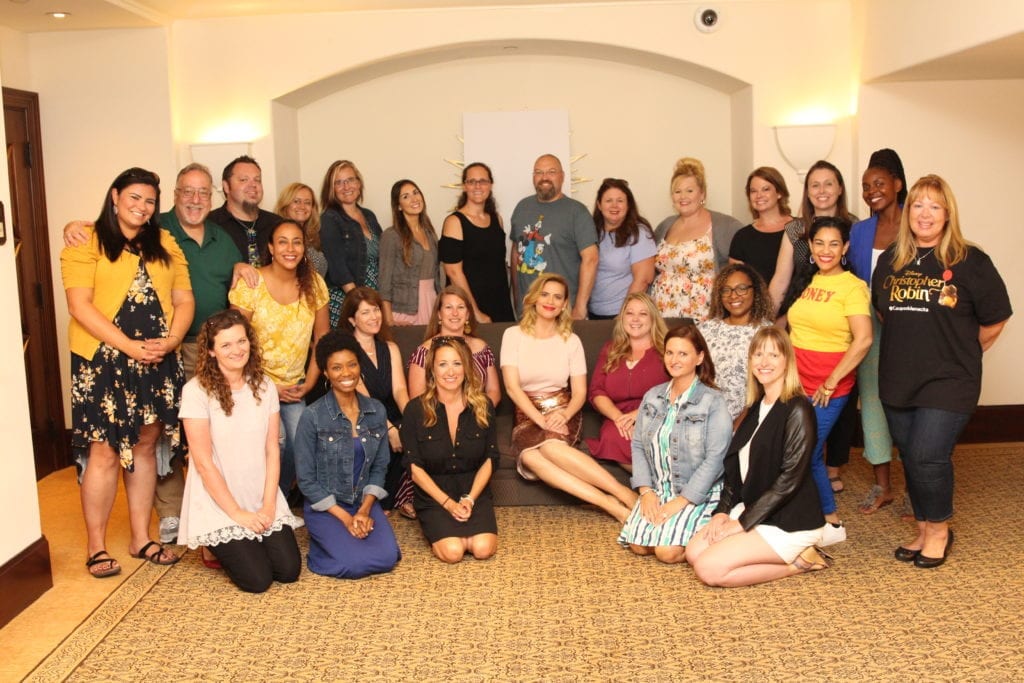 Hayley Atwell was a joy to interview! She was positive and omg is she beautiful!
Hayley told us that she saw the movie by herself, which was good because she began crying when the opening credits came on. She thought the movie was "quite profound" and has a "sweet, endearing quality" to it.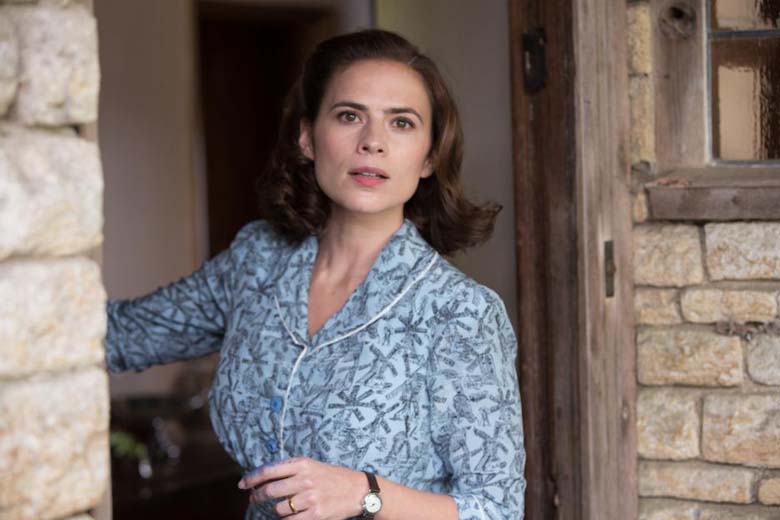 Q: Evelyn's a really strong, loving mother. Where did you call from to give that?
I have a strong mother and I have strong women in my life. One of them is my Auntie Randy (she was in the room) who's visiting from Virginia, my father's sister. I think it's from those experiences of being with older women who set the way, and the safety that I have felt from them at times when feeling the world is a big place. The the calm voice of reason and strength, but a gentleness that comes with that, is something that I've experienced [with] the women in my life and felt that the right kind of time for this movie.

She's not passive. She doesn't sit there allowing things to happen, but she also doesn't attack him for it. I think she's aware of the complexities of his situation and also being heartbroken about the effects it's having on her daughter, but also not turning her daughter against her father as well. And I think for me that was a very emotionally intelligent character choice to make and one that was much more realistic. I think that's what parents have to do and have to struggle with.

I'm not one myself but I've seen it with my god children and their parents and the people in my life who have kids of that dialogue of going, 'how do we help our children navigate these very emotionally, tricky times with an open heart still and able to process pain in a loving and healthy way.' So I think although this is a good feel children's movie it does touch on things that I think families will identify with.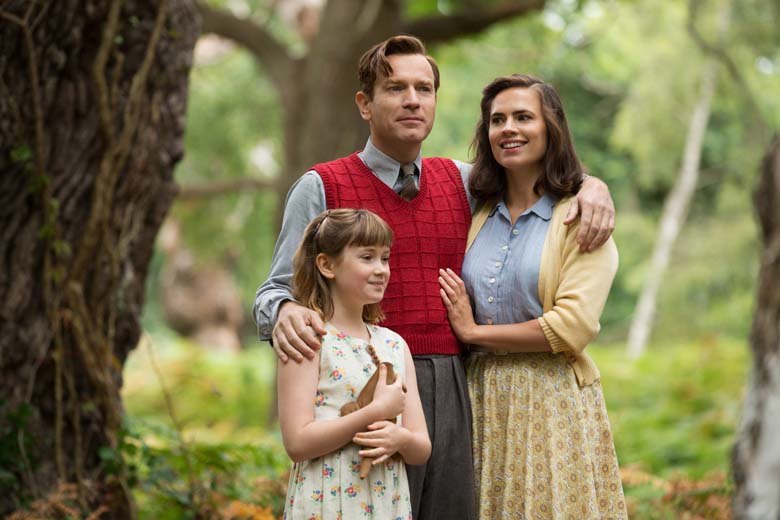 Q: Play is so important in this film. How do you as an adult relax and play?
I have games night at my house, so we play things from Articulate to Chameleon, and then also Escape Rooms I quite like to do. I'm really into that. I've been doing them here a little bit. I've done some with my dad as well…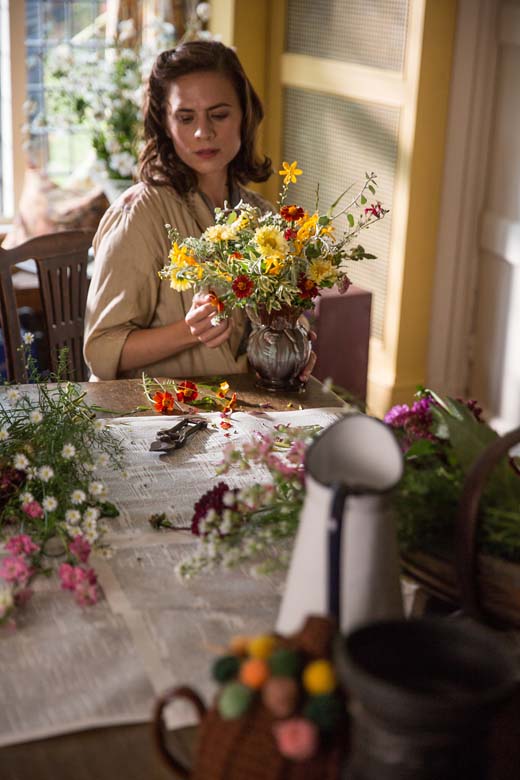 Q: Bronte told us that she was able to bring home Piglet at the end of filming. Were you able to bring home souvenirs?
Yes, I had two souvenirs. The first thing that I was given was the gramophone, which is really beautiful, and that's in my living room. Weeks after we wrapped, I got a package in the mail and Marc Forster had commissioned the art department of the film to paint me a beautiful painting of Pooh and my dog. My dog was on set every day and he was very welcome on set. He would come into the rehearsals with us and he'd sit on some of the set, and he would just be one of the animals. Marc adored him and would always go 'oh, bring Howard' and I found that my dog's very calm and very quiet. He had a quite a therapeutic effect in the workplace, so Marc took a real shine to Howard. So, he had this painting of Howard and Pooh in matching red sweaters. It's really cute.
Christopher Robin is in theaters now. Watch the trailer here: