This site contains affiliate links. Please see Policies for more information.
Are you looking for a new way to serve a veggie tray? This tutorial will show you how to make a roasted veggie tray. Roasted vegetable trays are great for dinner parties, backyard BBQ's and even weeknight dinners with the family.
I've found that serving up healthy veggies in a new way is great for getting kids and spouses to try vegetables they might otherwise overlook. I also really enjoy that serving vegetables up on a tray like this makes them more appealing at dinner time!
I'll also show you below how making a roasted veggie tray today can save you time for the whole week.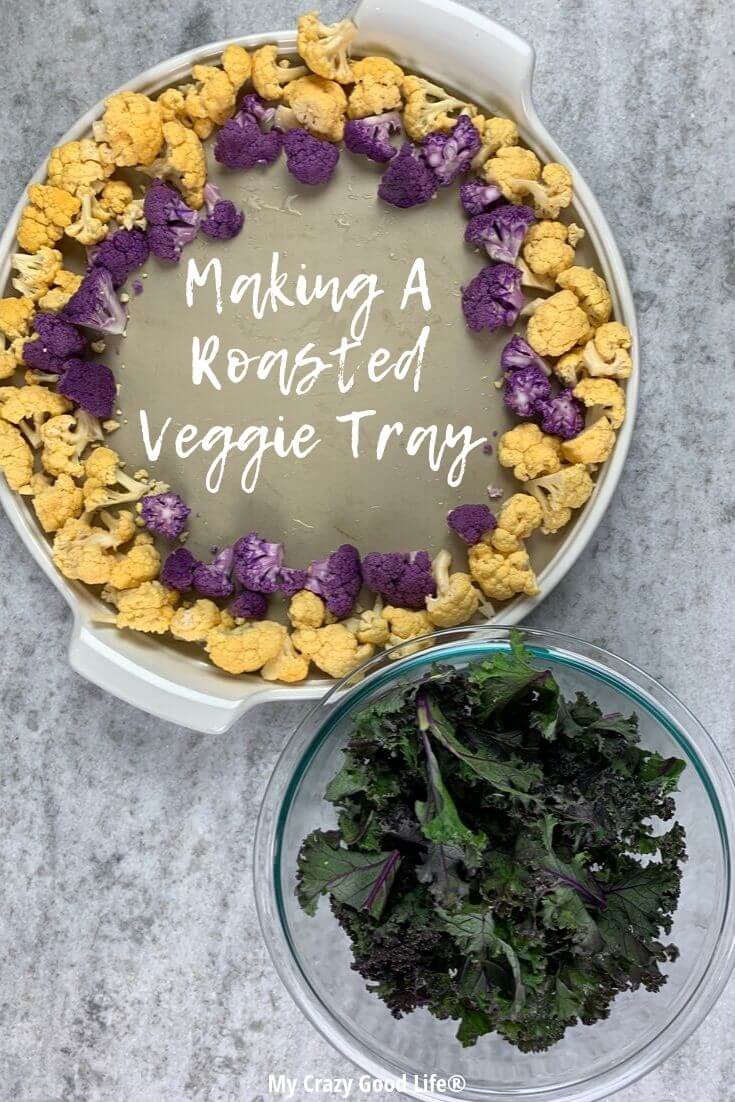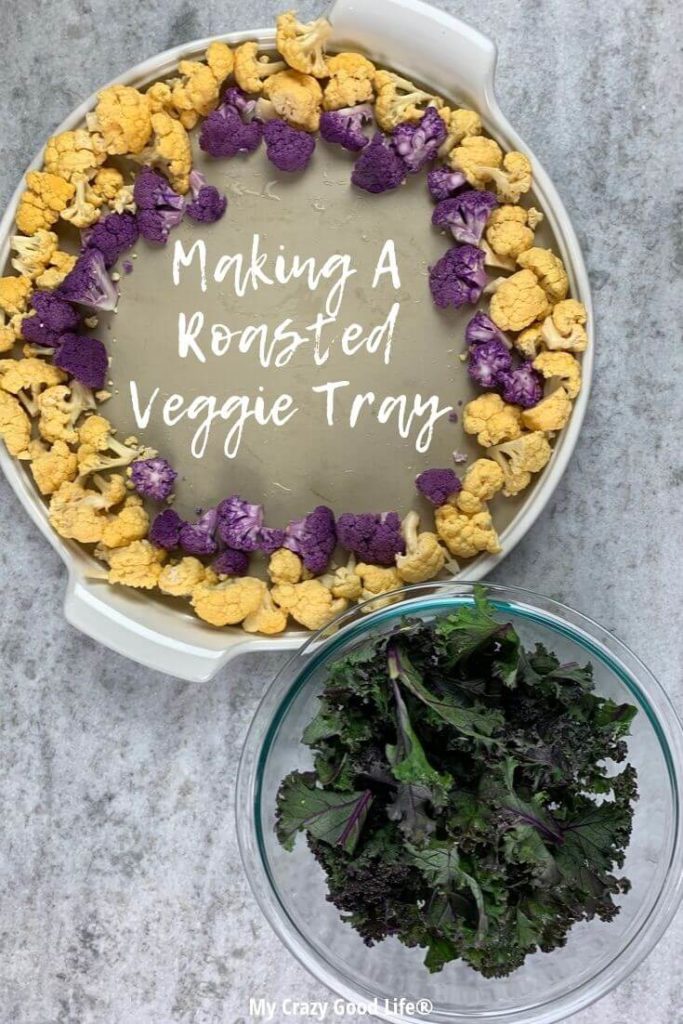 What temperature should I use to oven roast vegetables?
Surprisingly enough, roasting veggies requires a slightly lower temperature than you might think! I like to keep the oven at or below 300 degrees F to be sure that the vegetables don't burn.
There is nothing worse on a roasted vegetable tray than burned veggies. To avoid that, cook on low and for an appropriate amount of time. That means don't put a delicate vegetable like kale in the oven at the same time as a thick vegetable like cauliflower.
Cook on low, put in your dense veggies that will take longer to cook first, and then add the lighter ones later to be sure they get done at the same time and are not over or under cooked.
Will everything on my roasted veggie tray cook the same?
Check out my post on how to make a vegetable tray and how to cut and clean cauliflower to learn more about how to properly prepare your vegetables.
Every item of similar density should be a similar size in order for it to cook properly. That doesn't mean that your kale and your broccoli need to be the same size, it just means that all of your vegetables of the same type should be similarly sized. 
Keeping the pieces close in size takes the guess work out of roasting the vegetables. You can be sure that if one chunk is finished cooking, so are the other pieces of that same type of vegetable.
How To Make A Roasted Veggie Tray
After your vegetables are cut, cleaned, and ready to be roasted the process is simple. Spread your larger or more dense veggies out on a tray. Those will go in the oven first.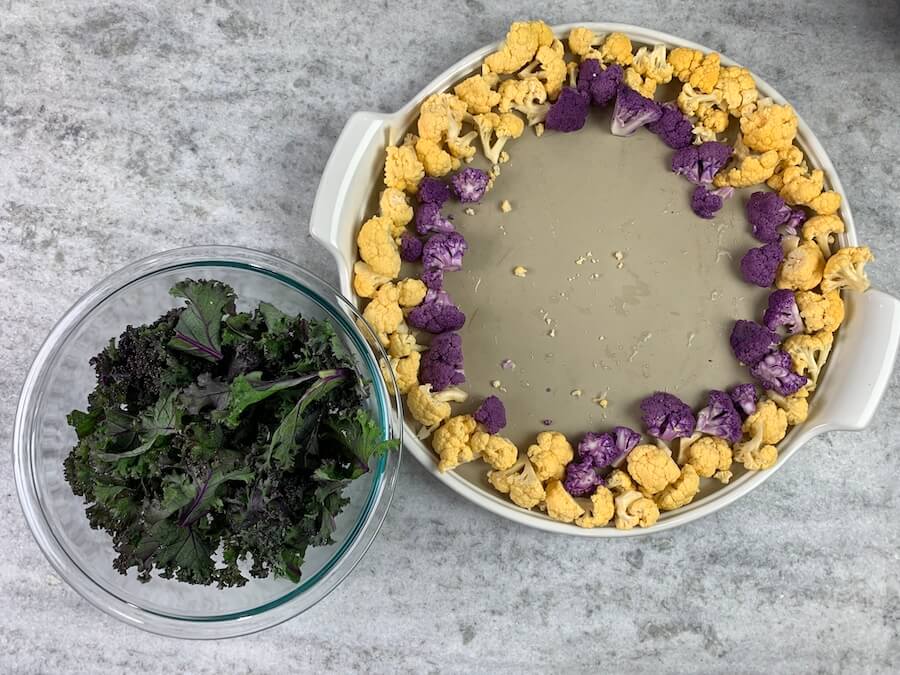 2. Preheat your oven to a low temperature of 275 to 325 degrees F.
3. Toss or coat your veggies with olive oil or another healthy oil and sprinkle them with salt or seasonings if you like.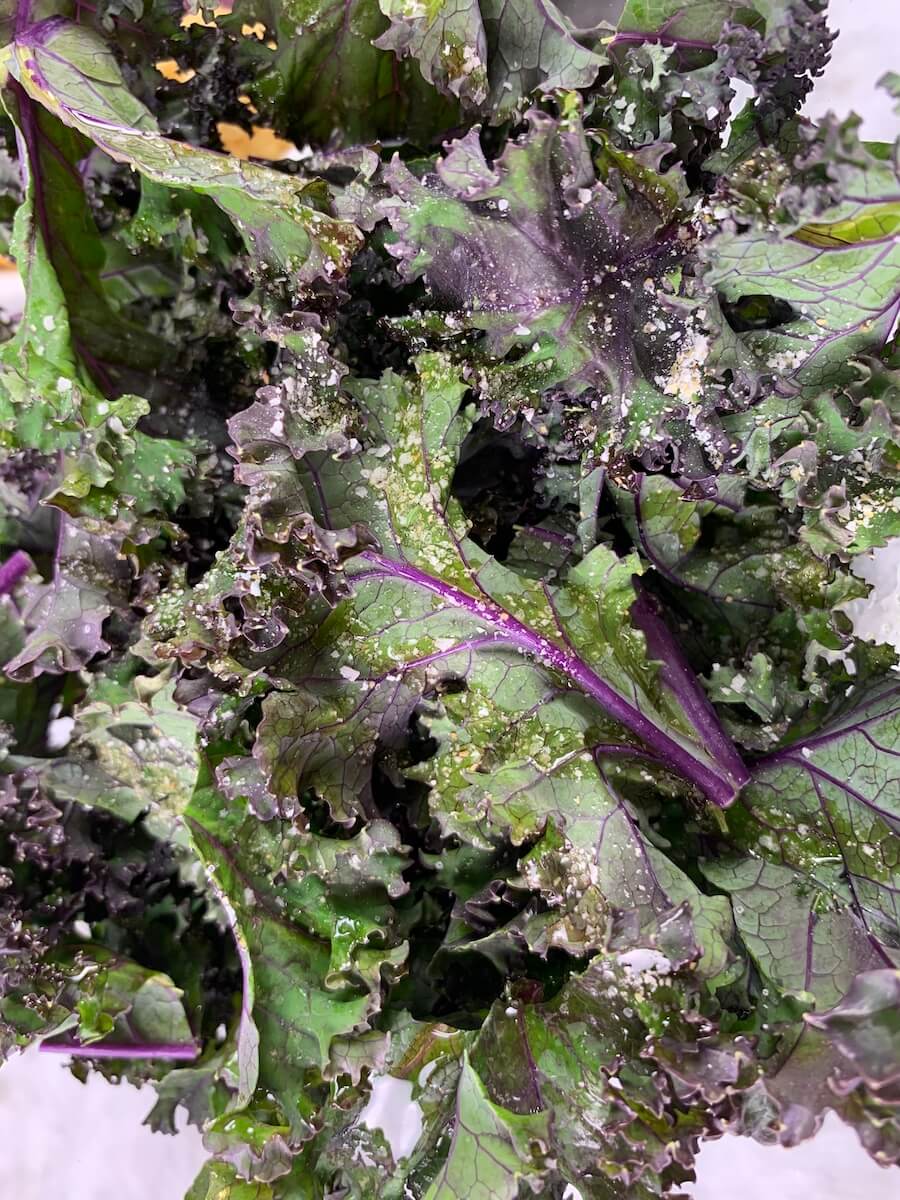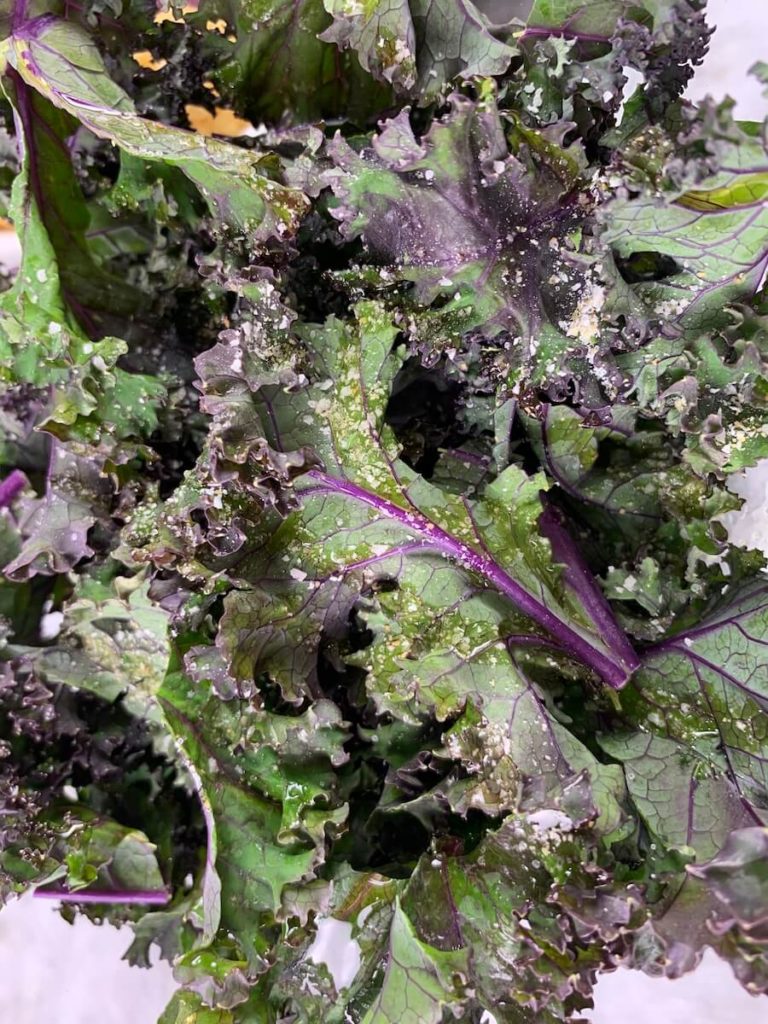 4. Put them into the oven and check on them every 5-10 minutes to see that they are cooking properly and monitor their progress.
5. When they are halfway to nearly done, add your lighter veggies like kale, vegetable chips, etc. and put the tray back into the oven to finish cooking.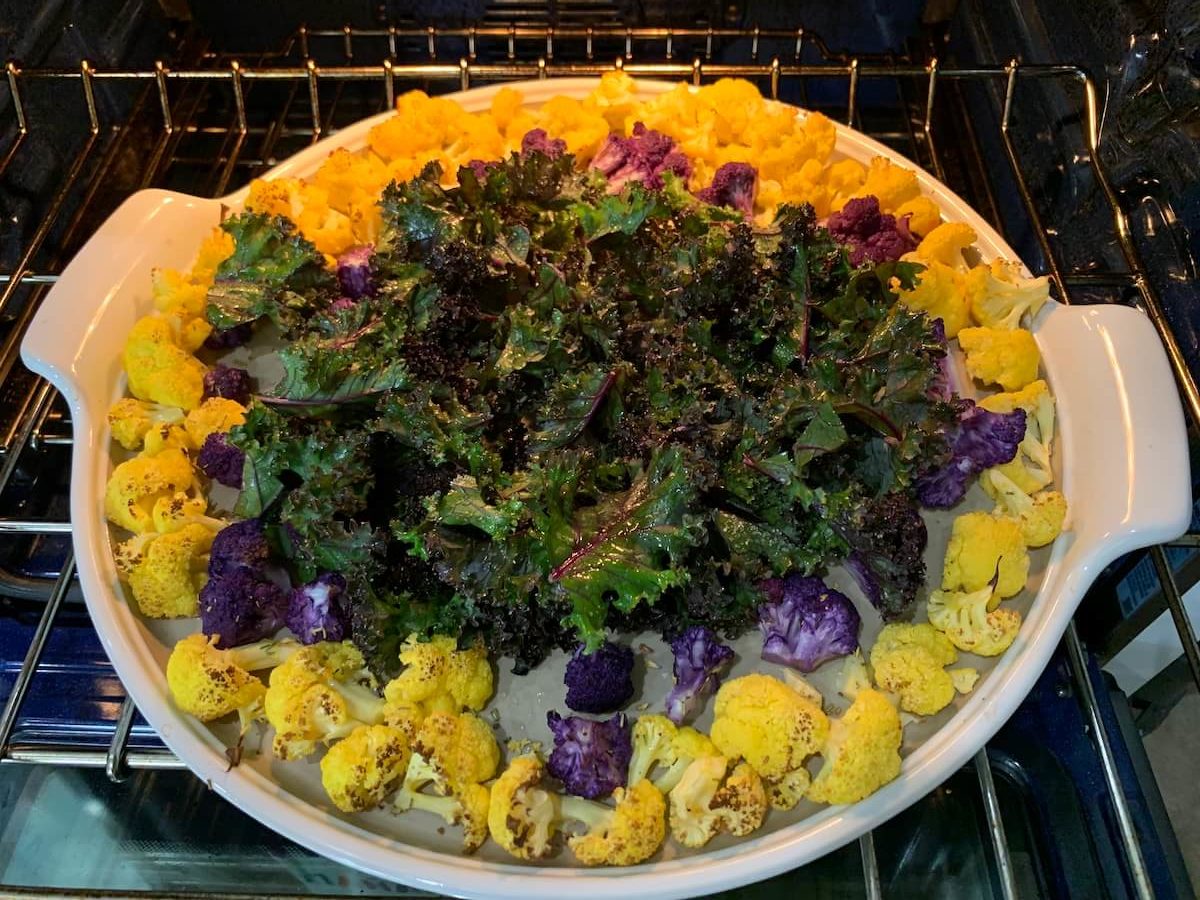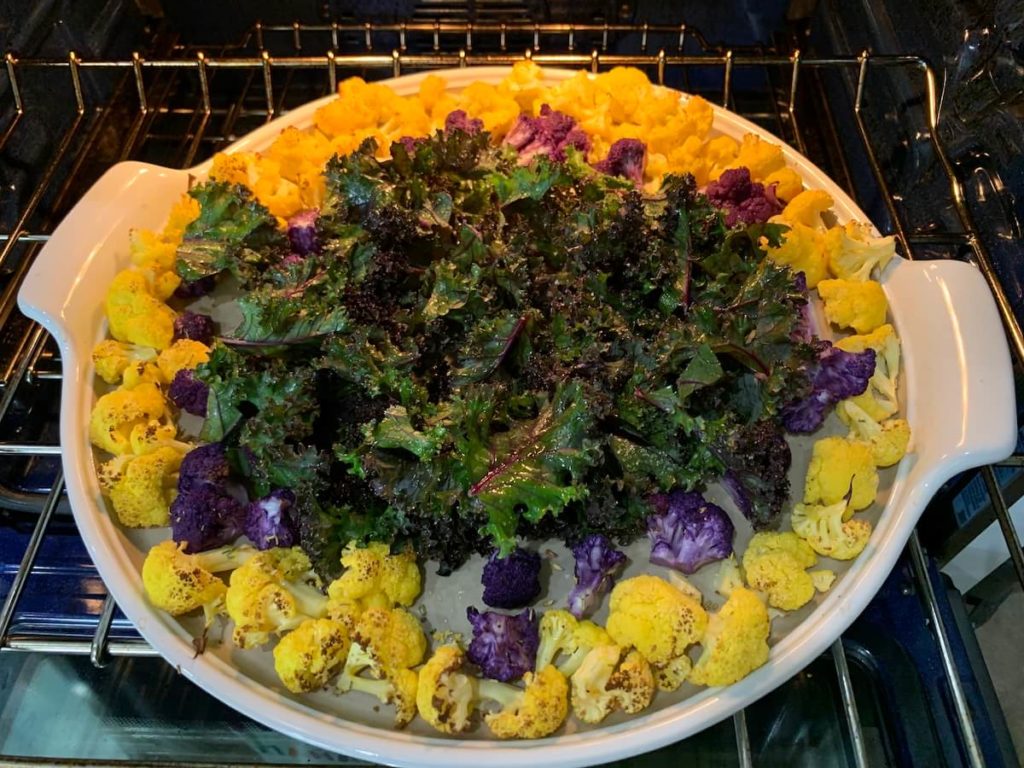 6. Allow the veggies to cool before serving, you can serve them with dips just like you would a regular veggie tray if you like!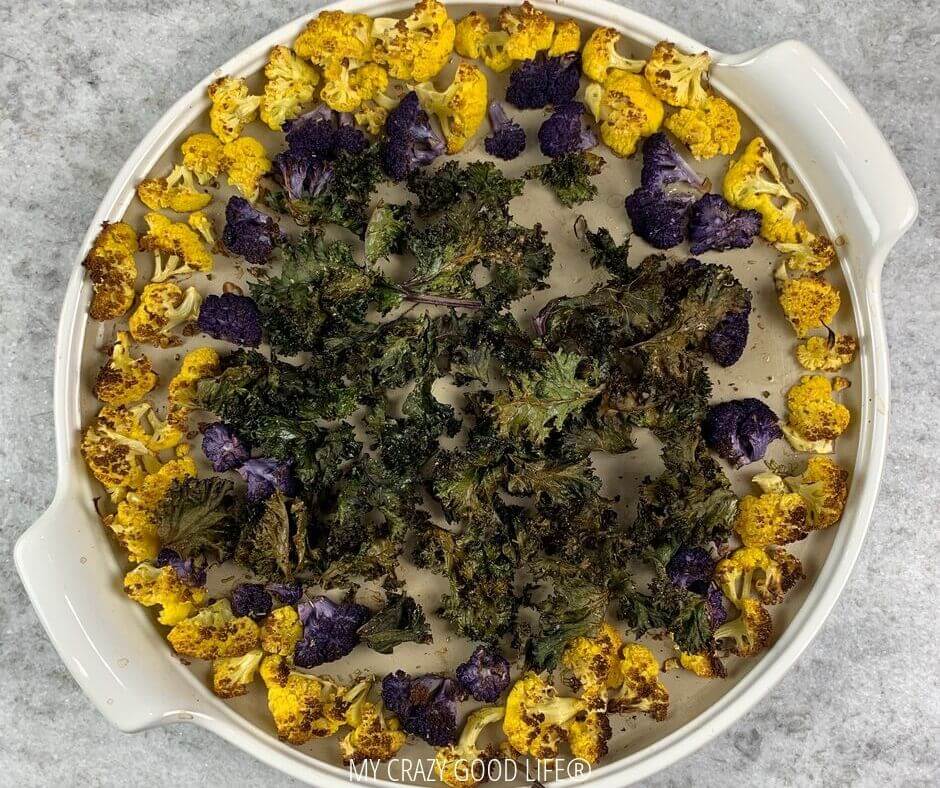 This article about how to make a veggie tray has TONS of ideas for healthy dipping sauces you won't want to miss.
What will I need to make a roasted veggie tray?
You will need a few ingredients as well as the veggies you want to roast. Vegetable platters are great because you can make a single layer, double them up, or use whatever vegetables you like or your family likes–the possibilities are endless!
Salt and Pepper
Spices, if you'd like. I prefer garlic and rosemary or garlic salt for most veggies!
Healthy Oil
Baking Sheet or Sheet Pan
Veggie Platter if you want to transfer the veggies to serve them
Here are some vegetable options you can try for your next roasted vegetable platter: 
Hearty and dense vegetables that need to be cooked longer:

Snap Peas
Baby Carrots
Broccoli
Beets (get super sweet when you roast them)
Sweet Potatoes
Brussels Sprouts
Turnips

Thin and delicate veggies that should be added at the end:

Kale
Green Beans
Vegetable chips of any type
Red onions are a favorite if you're using these roasted veggie trays for meal prep.

If you've got specific nutrition goals, take a peek at this list of high protein vegetables!
What are your favorite veggies to roast? If they're not mentioned here, leave them in the comments so others can try them too!
Can I cook the vegetables separately?
Absolutely! You can cook the vegetables separately and arrange them on a tray when you have finished them. If they have different sauces, seasonings, or widely ranging cooking times you might want to use this method!
I like to cook my root veggies together with savory seasonings. I love cooking turnips, sweet potatoes, carrots, and radishes with cinnamon or allspice, then cook squash, beets, cauliflower, broccoli, and kale on another tray with traditional garlic and rosemary seasonings. You can even in some green beans and tomatoes if you like! I find that most veggie trays come together in about 15 minutes, then require about 30 to cook.
If you are using multiple devices to roast y our vegetables this can also be a good method for you! I like using the air fryer  and even the toaster oven to get my veggies perfectly roasted on occasion!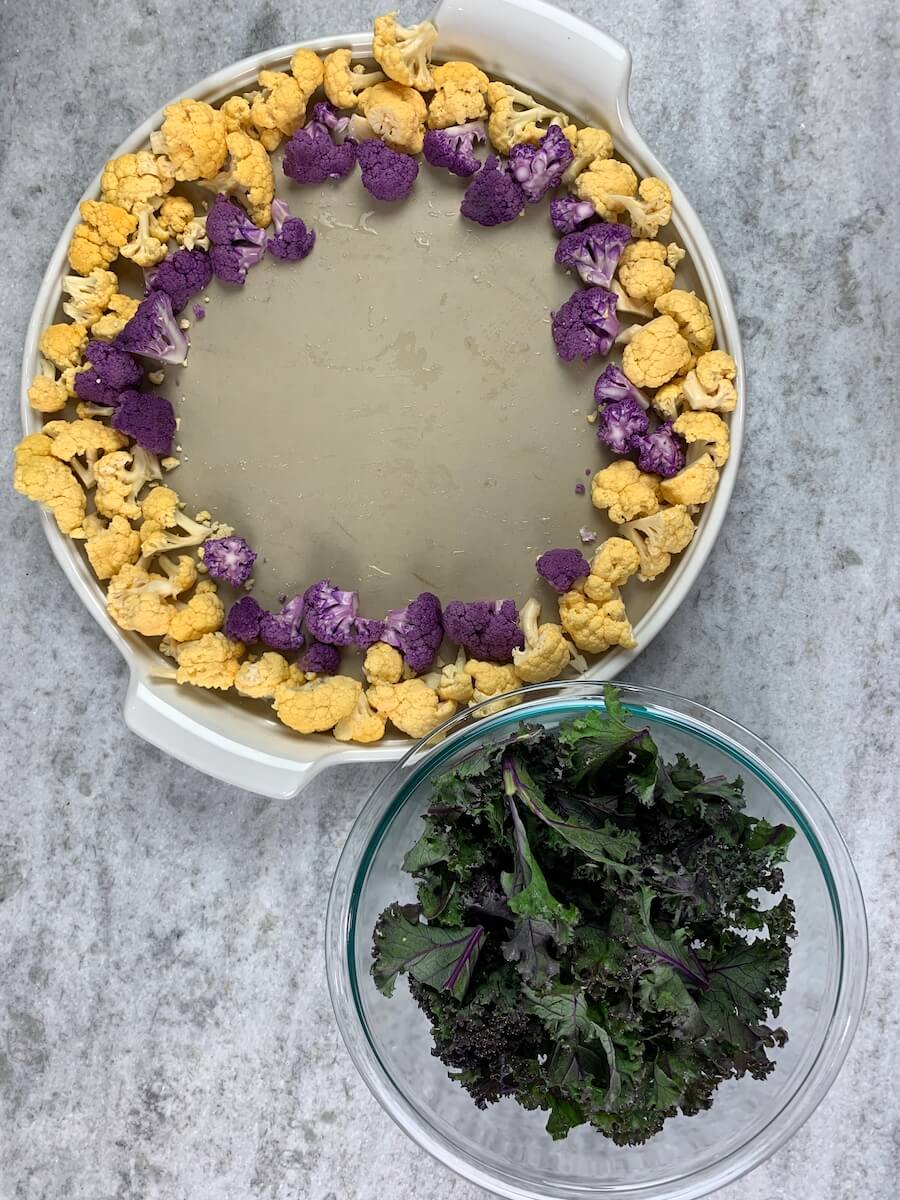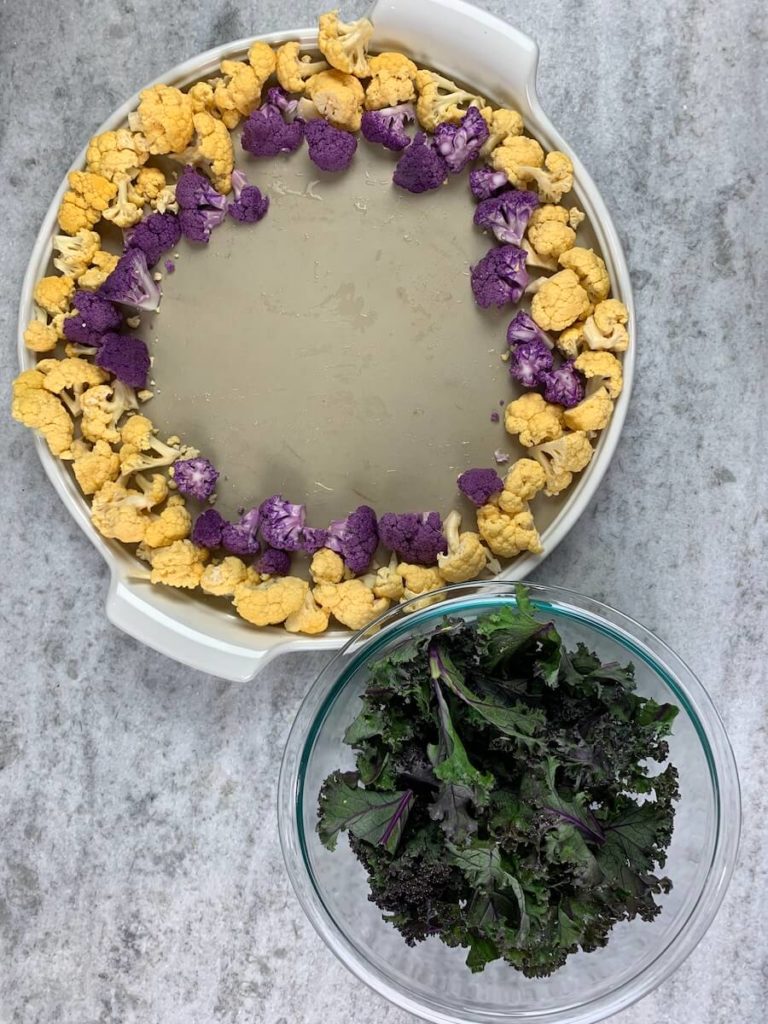 How to use a roasted vegetable tray for meal prep:
I like to roast veggies on a tray like this because they get done so well in the oven. One of the ways I like to make life easier for myself is by planning ahead a bit.
I clean, cut, and prep the veggies to be roasted and make a batch or two on one night. You will have enough to eat with dinner that evening and then you can use the rest to portion out into meal prep containers.
Having delicious and already roasted veggies on hand means I can take a quick option for a hot lunch, have sides for with dinner, or mix things up without having to cook them. Roasted veggies go great in pasta dishes too!
Meal prepping some roasted vegetables is also a way to make sure fresh veggies don't go bad before their time. You can cook them and then you have a few days to eat them, saving yourself both time and money!
Do you have any other roasted veggie recipes?
Here are some other roasted vegetable recipes that you can use to include in your tray or just for fun! I like to keep roasted vegetable recipes on hand so that I always have a healthy side dish option for with protein when we grill or need to throw something together in a hurry.