When the summer heat comes, it's time to turn the grill on! These Whole Food Plant Based recipes for the grill are some of my favorites–they're easy to make and taste delicious. Perfect for grilling season!
These are whole foods plant based or (WFPB) recipes. For those of you who are new to this type of recipe that means there is no soy, no tofu, no meat substitutes, and no oil. Just veggies on veggies on veggies!
Sometimes oil in recipes is the only thing holding them up from being WFPB suitable. Check out my tips below on how to work around that so you can enjoy even more delicious plant based grill recipes.
We have been eating plant based meals since the fall of 2019, and have noticed a lot of health benefits. Weight loss, reduced blood pressure for me, and a significant reduction in inflammation–something that wreaks havoc on my migraines.
Can I cook these recipes on the stove?
You might be wondering why these recipes for eating plant based are all for the grill…it's just because we love cooking on the grill! Using the grill means not heating up the house, getting some fresh air, and the grill just adds a spectacular flavor to food that you don't get in a pan on the stove.
That being said, you can still adapt these recipes for use indoors. Whether you don't have a grill or if you just prefer to cook indoors–that's ok!
How do you grill with no oil?
Use a grill pan or foil tin whenever possible, and use water or vegetable broth to cook. A grill basket or foil pan will help mimic the flavors and textures you'd get while cooking these recipes.
How is Whole Food Plant Based eating different from Vegan?
A vegan diet allows for some meat substitutes and processed foods. Most vegans eat soy, so that means that a lot of meat substitutes contain soy and are suitable for a vegan diet.
WFPB are recipes that include all plant based foods–no soy, tofu, oils, or artificial meats of any kind. Grilled vegetables on fleek!
To clarify, all WFPB eaters are vegan, but not all vegans are eating WFPB.
Are all plant based foods considered WPFB?
They're not. For example, plant based has become quite a marketing slogan recently. There are many meat substitutes labeled plant based, but because they are highly processed, they don't fit into the WFPB diet.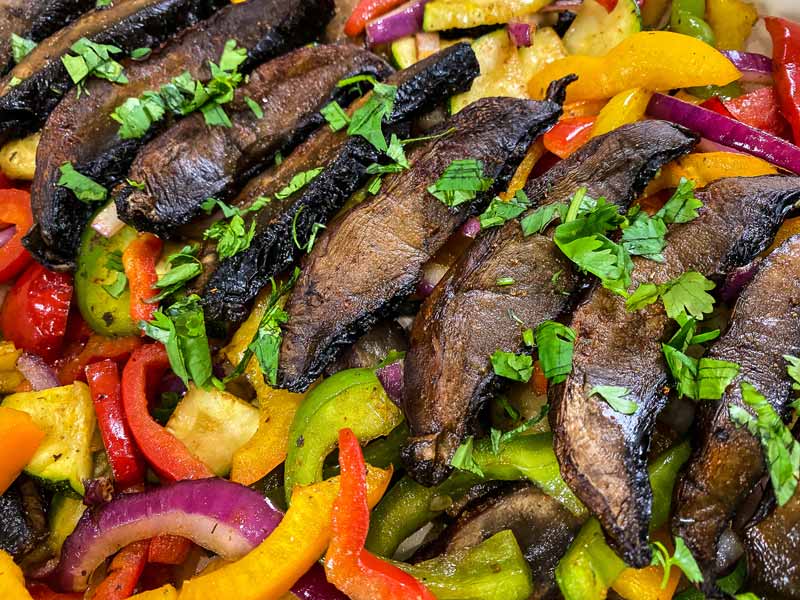 Another good option, and a little old school, is the George Foreman grill. If you've still got one floating around it would probably work great as an indoor grilling substitute!
Some of these recipes have oil, how to do swap that out for something else?
A lot of vegan grill recipes use oil–even some plant based recipes. The good news is that you don't have to let that be the one hangup that stops you from using that particular recipe!
Substituting vegetable broth will give you a little more flavor than the oil anyway, so don't be scared to swap out any oil you see for a high quality, low sodium vegetable broth or water.
Adjusting your temperature while cooking will help avoid any issues with sticking or burning–you'll want to cook at a lower temperature when cooking without oil.
Make sure you are also working with a clean grill or clean grill pan to avoid food sticking to build up. Here are some tips on how to get your grill sparkling clean!
What's the difference between WFPB and Vegan?
The main difference between WFPB recipes and vegan recipes is the processing of ingredients. In many other respects they are the same. No animal products, including dairy products, are included in WFPB or vegan diets and in traditional vegan diets there's less of an emphasis on the whole foods aspect which leaves room for more processed options.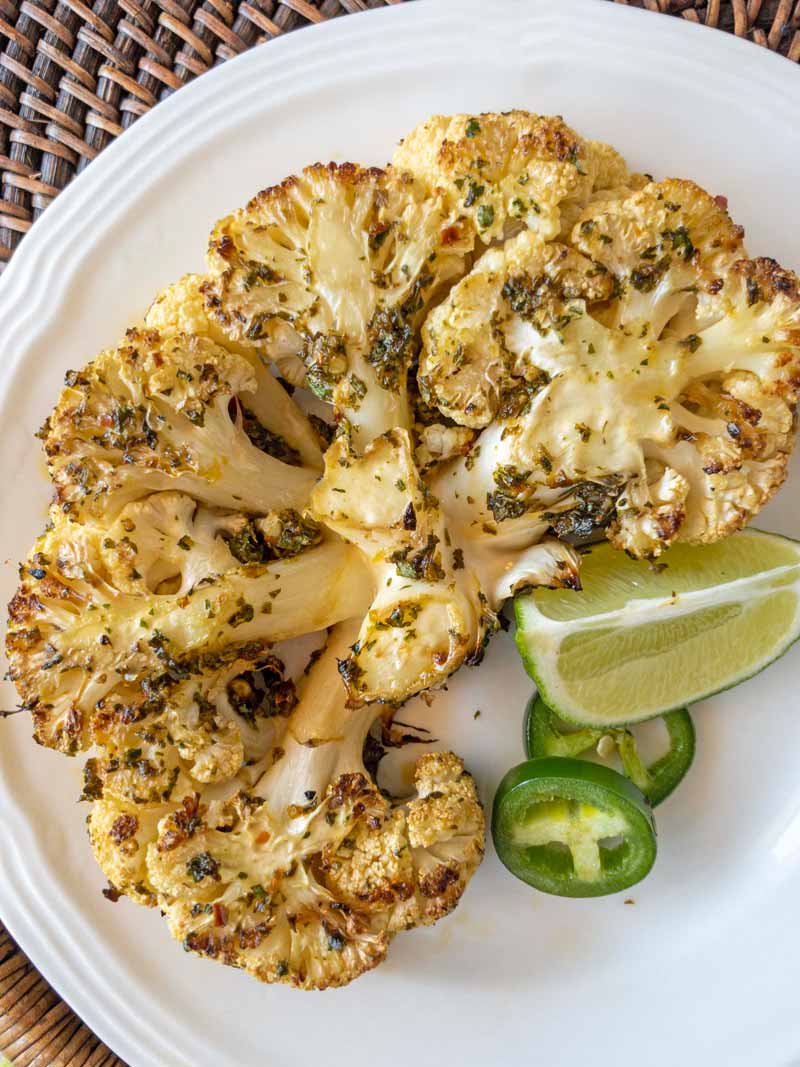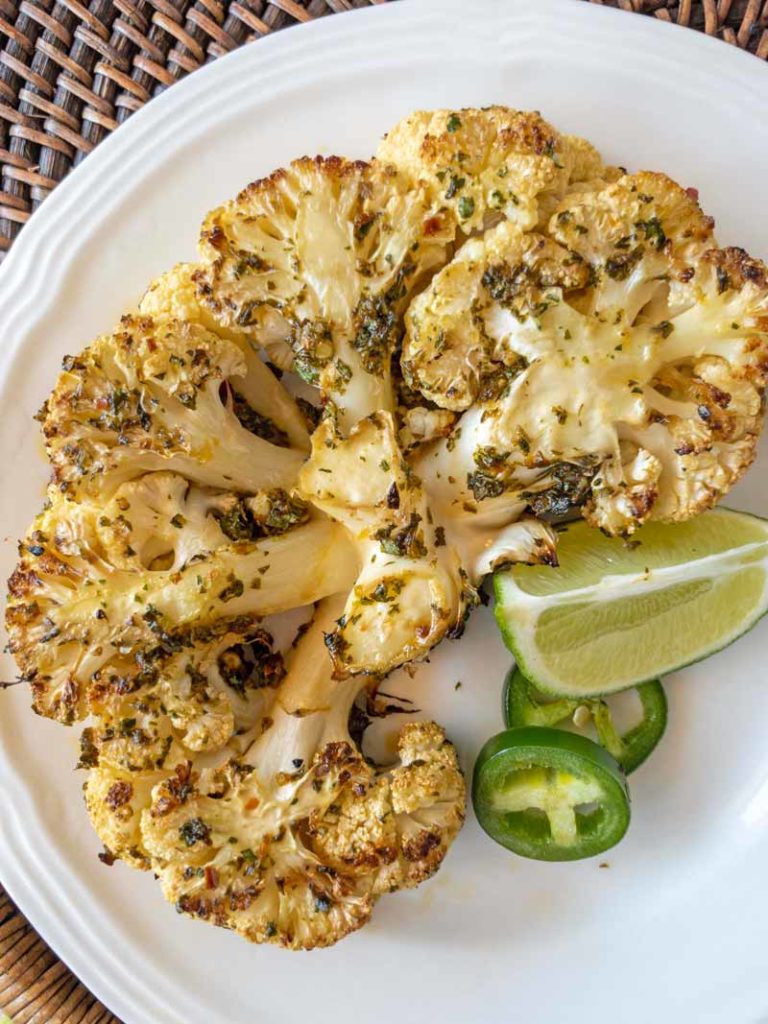 Summer Grill Recipes For Eating Plant Based:
Let's dive into the list of delicious plant based vegan recipes for the grill. These whole foods plant based recipes will be a delightful twist on a lot of your grilling staples for the summer.
Remember, if you find that these recipes use oil you can just substitute it for vegetable broth or water. It's the easiest way to open up your WFPB diet to all kinds of delicious options.
Plant based recipes for apps:
Salads and appetizers are perfect when you want to eat something while your main "meal" is on the grill.
Plant based recipes for "burgers:"
I have lots of love for homemade black bean, rice, and veggie burgers and "hot dogs." Even if you're not normally vegetarian or vegan burgers, these are crowd pleasers!
Need some BBQ sauce for those burgers?
Plant based recipes for sides:
I love that eating plant based opens you up to filling your plate with "side" dishes. I feel like there is more variety that I didn't have before starting my whole food plant based diet. Potato salad, corn on the cob, grilled veggies–this is a delicious way to eat!