This site contains affiliate links. Please see Policies for more information.
Are you getting ready to make a veggie tray for your holiday party or gathering? I'm going to show you how to make a veggie tray that will wow your guests!
The thing about veggie trays is that they are a staple for parties, holiday gatherings, backyard BBQs, and more. I like to be the one to bring a vegetable tray to parties because it means I will have something to snack on that is healthy. A veggie tray is one of the original gluten free, dairy free, healthy party foods.
Here are some of my best tips, tricks, and frequently asked questions so you can learn how to make the best vegetable tray at the party! I'm also including some great dip recipes to serve with your veggie tray.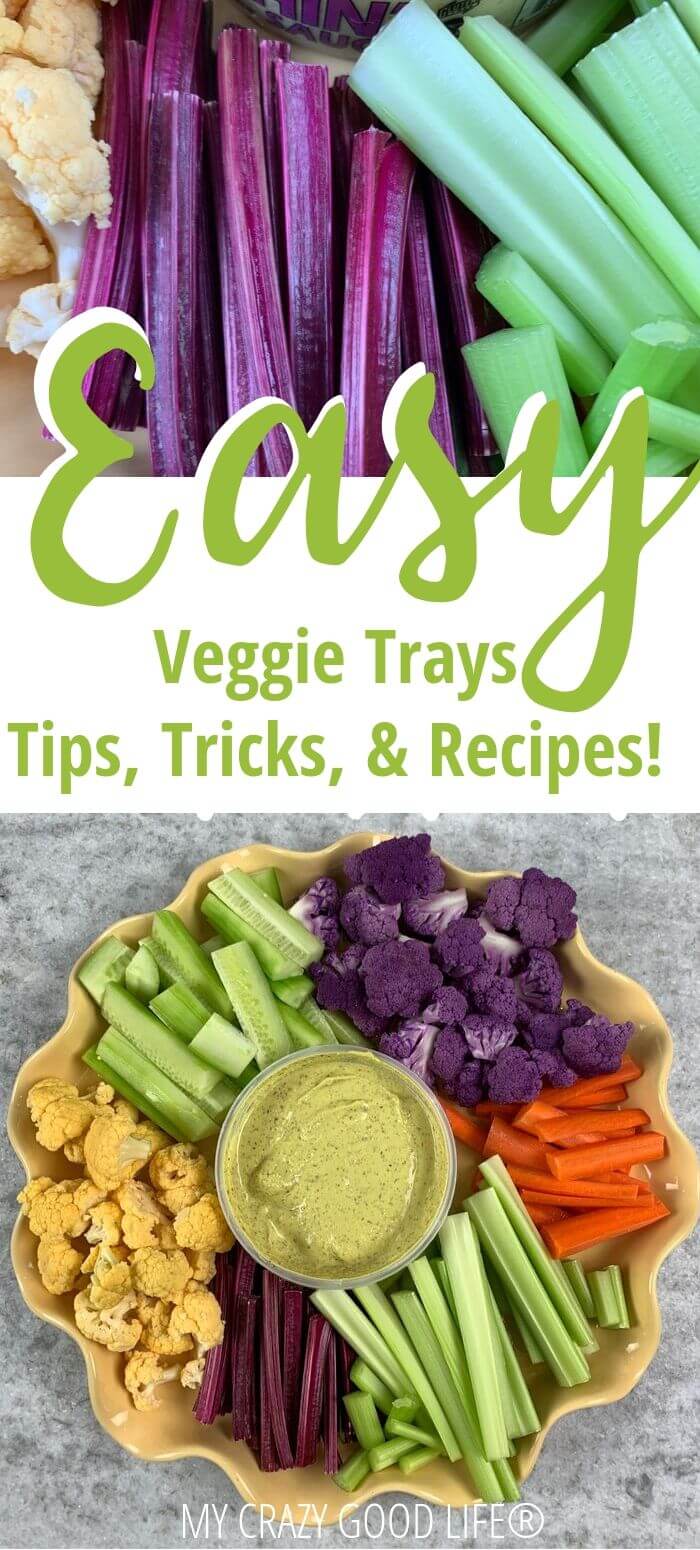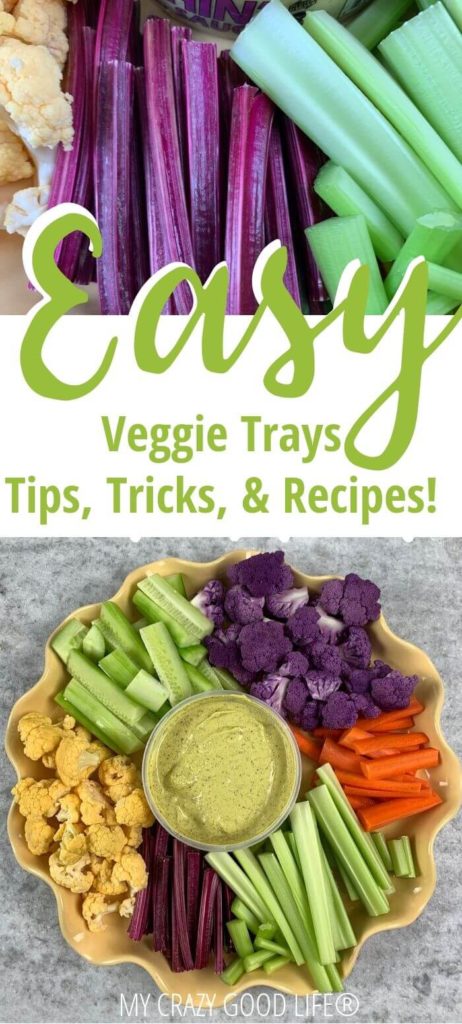 How To Make A Veggie Tray
Making a vegetable tray might seem like a no brainer but there are some ways you can elevate this tried and true party food. These tips will help you make a veggie tray that people will beg you to make again and again.
Size matters for vegetable trays!
Have you ever walked up to a vegetable tray and found giant chunks of celery or other vegetables? Trying to figure out how to eat those gracefully? It's a mess!
Choose to cut your vegetables into small bite sized pieces, and larger pieces so that everyone can have the size that suits their preference. Little things like that can make your veggie tray better than others.
Don't have much time? That's okay!
Most grocery stores sell precut and cleaned vegetables. That means you can grab almost all of the items you'd like to include in your vegetable platters in the prepared section and just arrange them on a platter! It's one of the ways we can make an easy veggie tray when we're in a time crunch.
You can save time by buying precut vegetables, but also by using prepackaged veggies. Some fresh vegetables are a bit heartier than others and don't require much prep in the way of cutting–like baby carrots, radishes, and snap peas, for example. Buy those in prepackaged bags rather than in the precut veggie section. Vegetables like bell peppers, celery sticks, and cauliflower need to be washed and cut for use in a veggie tray.
Buy a pre-made veggie platter!
Are you looking for a super easy way to take raw vegetables or fresh veggies to your next party or gathering? A lot of stores also sell prepared vegetable trays in the produce section!
You can buy a pre-made veggie platter at almost any grocery store. Look for stores that sell reasonably priced vegetable trays so you have an option for last minute pickup. Our local Safeway has $5 veggie trays, maybe yours does too!
Typically, store bought party platters or veggie trays come with ranch dip or ranch dressing. You can easily swap that out for one of the dips below or just leave it for other party goers to enjoy if you are trying to eat healthier.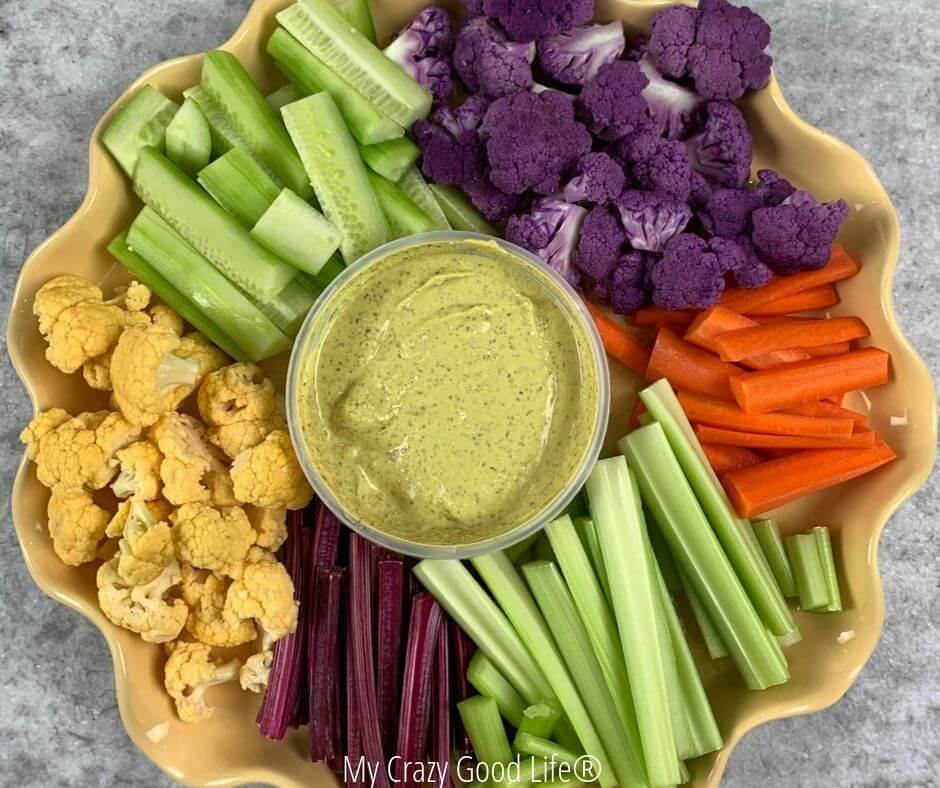 FAQ's about veggie trays
What kinds of veggies should I include on my platter?
Sometimes we get tired of the same old vegetables that you typically find on vegetable platters. One of the ways that we mix it up is by including raw vegetables that are a little different.
Looking at your local farmer's market for seasonal veggies and unique veggies can set your tray apart from the rest!
Here are some great choices for veggies that are delicious eaten raw. You can also use these suggestions for raw veggie snacking at home throughout the week!
If you are looking to add some protein to your vegetable tray check out these high protein vegetables. They'll help you get the most out of your raw veggie snacking!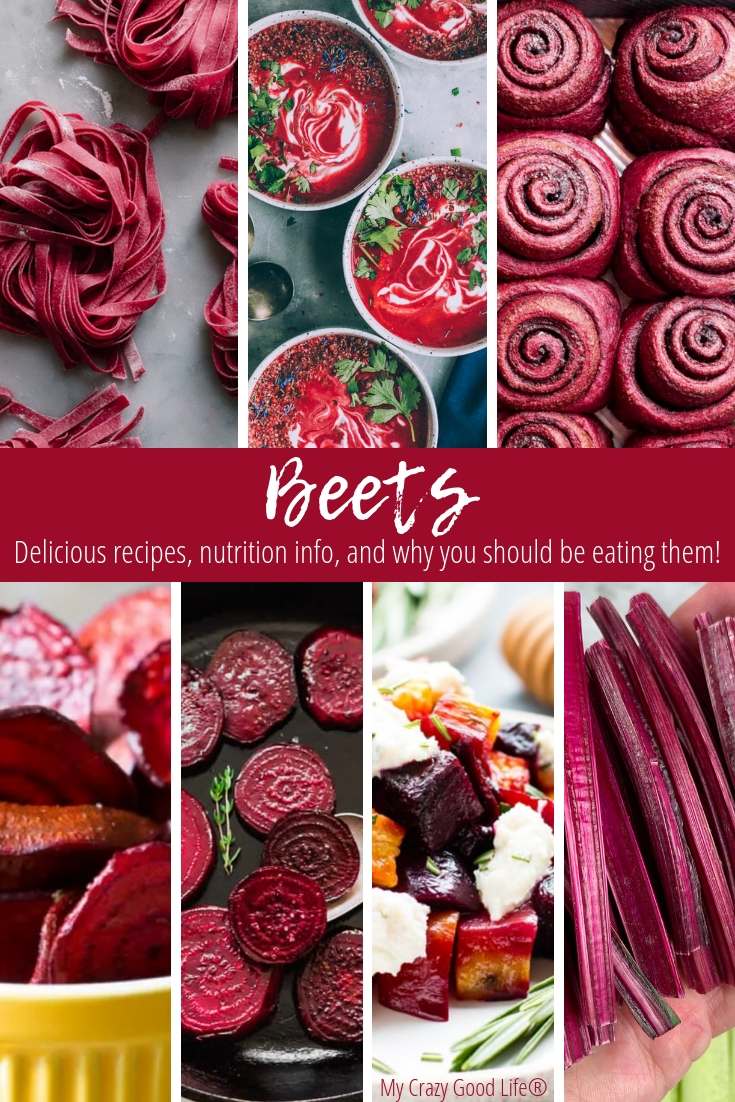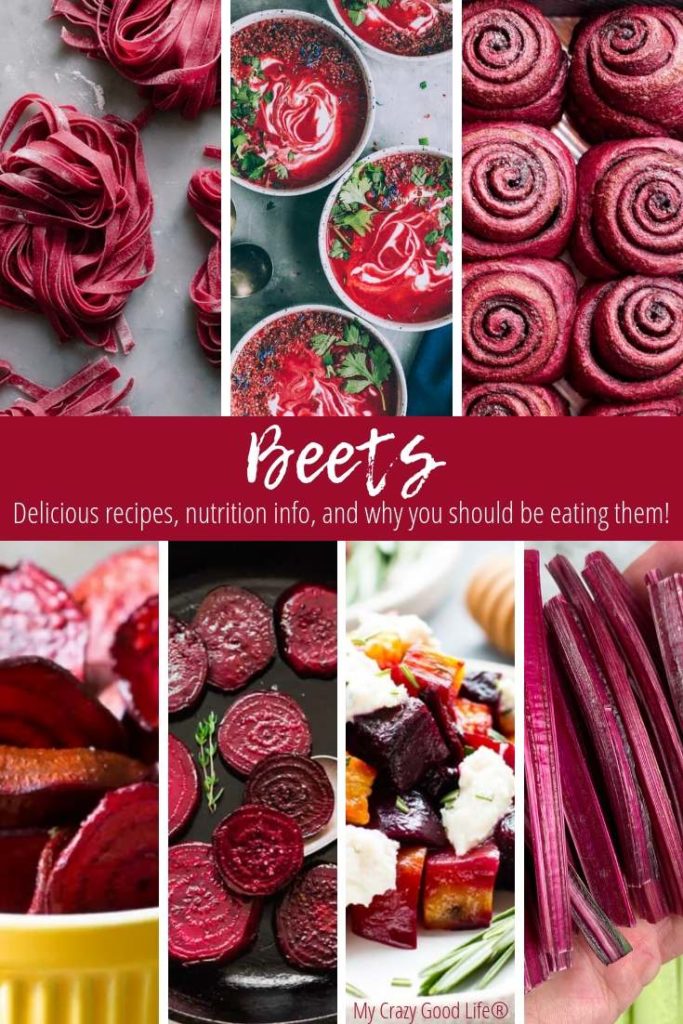 Can I prep a veggie tray in advance?
This is probably one of my most favorite things about vegetable trays versus fruit trays: you can prep them a day in advance and nothing gets old and slimy.
If you are worried about veggies that are more wet, like cucumbers and bell peppers, just place them in a separate container on a paper towel so they can be lightly dried and ready to place on the tray when you're ready to go.
Almost all raw veggies are going to look and taste great the next day or even two days later!
What do I do with vegetable tray leftovers?
When the party is over and everyone is done munching on veggies (delicious veggies) you need to use up those vegetables, right? The leftovers are already cut and prepped veggies.
If you won't use them up as snacks you should try making a stir fry, add some protein and you are on your way to a quick and easy dinner recipe.
Another awesome option is these just crack an egg style breakfast scrambles! All you have to do is add the other ingredients and of course the eggs.
Looking for some dips to go with your veggie tray?
I've got you covered if you need some dips to go with your vegetable tray. Having a great and healthy dip can mean you stick to veggies and avoid other more unhealthy options at the holiday grazing table!
I've also included some adorable ideas in the list above for how to arrange your vegetable tray. I usually organize mine in a circle on a platter with the dip in the middle. But sometimes whimsy wins out and you just need a cute presentation for a party or event!
Learn how to cut cauliflower below!