This site contains affiliate links. Please see Policies for more information.
Here in Arizona, we are spoiled with sunshine and clear skies about 340 days every year. We decided to take advantage of that, as well as our big backyard, to start hosting outdoor movie parties. With just a little planning and a few supplies, you can have an outdoor movie night of your own!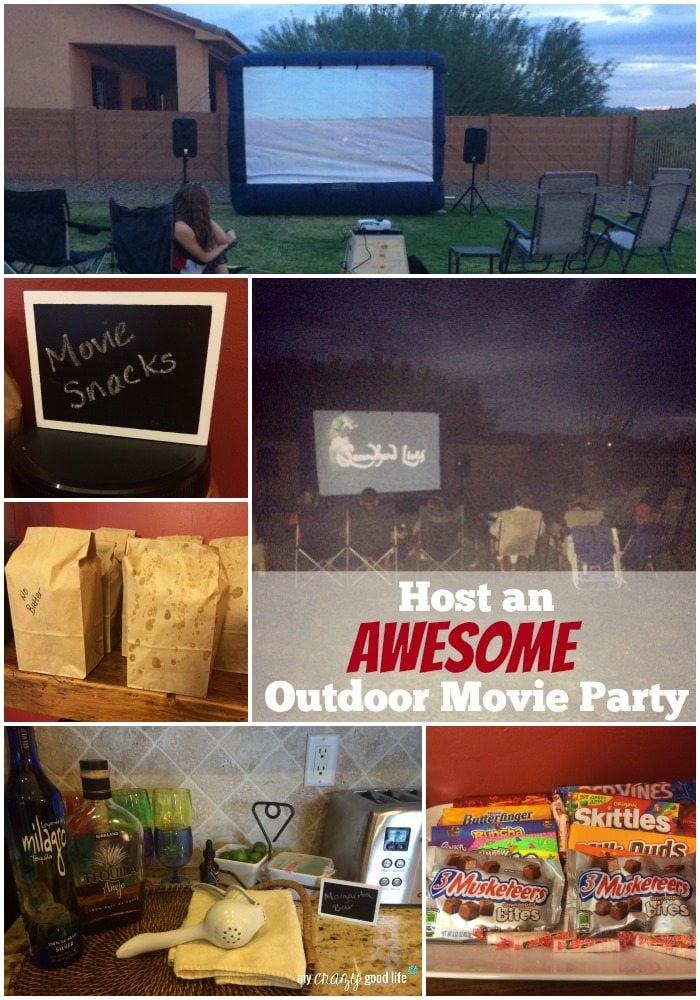 You'll need:
Movie projector We bought this Epson PowerLite Home Cinema LCD projector last year and love it. You can also make a projector for your smartphone with one of these tutorials.
Movie Screen For quite a while we used a white tarp with a DIY wood frame, but recently purchased this inflatable projector screen. Not only is it easier to store and assemble, but the picture is crisp and the wind doesn't blow it around.
Sound We bought Alto DJ speakers (you can see them in the above photo) to use for our home gym and outdoor movie nights. The sound is amazing and they are super loud. For those who want a smaller movie party with personal speakers (you know, so you don't make the neighbors mad) I recently found these great TEGO Audio Cera speakers. You can daisy chain them to one another via Bluetooth to provide a personal speaker for everyone.
Snacks When you're watching a movie, you need snacks, right? We bought some boxes of movie theater candy from our local drugstore (they're always on sale for $1 each) and pre-popped some popcorn. I usually add 1/4 cup popcorn kernels to a paper bag, fold over the top, and microwave on the popcorn setting (no oil needed!) until I hear 2-3 seconds between pops. Amy at OC Mentor also has an amazing popcorn recipe you should check out. If you're looking for something that might be easier for little ones to eat, Karen at Desert Chica has a great idea for cereal snacks.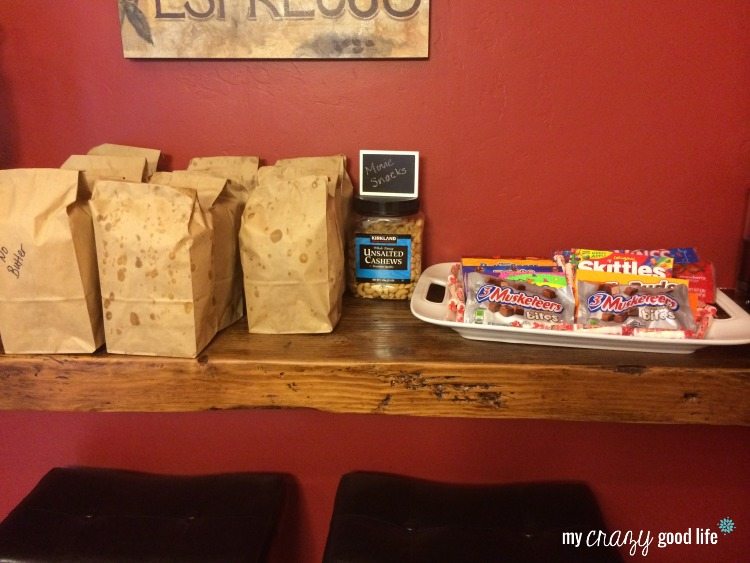 Margarita Bar For our last outdoor movie party, guests could make their own NorCal Margaritas at our Margarita Bar. We had tequila, fresh limes and crushed strawberries for squeezing, sparkling water in a nearby refrigerator, and sweetener.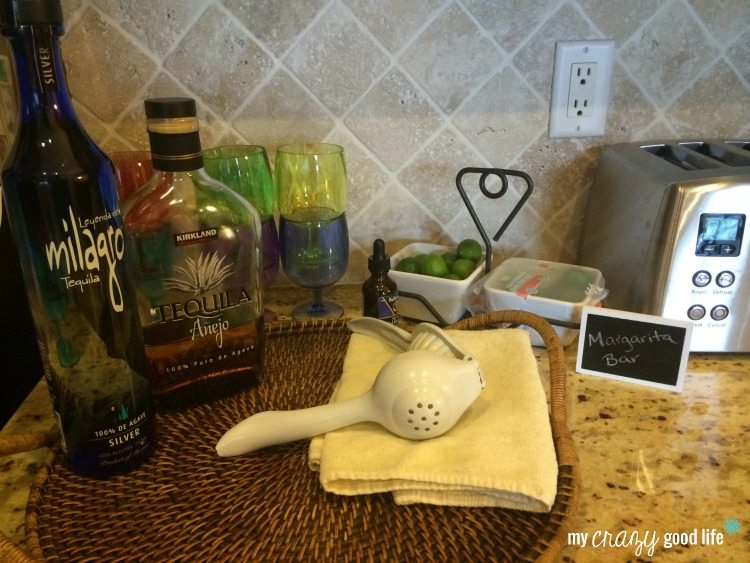 Movies Probably the most important part of an outdoor movie night! I've compiled some ideas here for you–I'd love your suggestions in the comments!