This site contains affiliate links. Please see Policies for more information.
A few months ago, we bought a new car! It was a little stressful but overall it was a great experience. We purchased a 2015 Infinity QX60 from Infiniti of Scottsdale and loved our salesman. We were over two hours away from our home and didn't want to spend all day away, and we loved how our salesman respected our time crunch while listening to exactly what we wanted and not wasting precious time! Here are tips for buying a car, straight from a car salesman!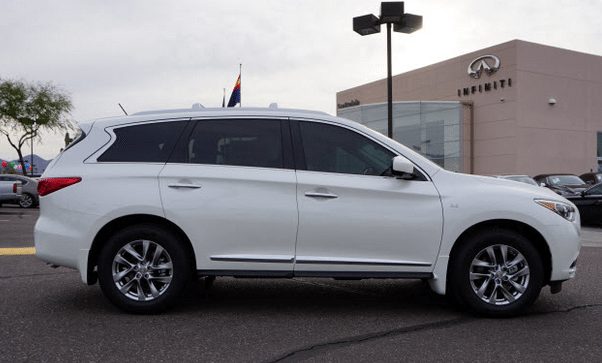 Shopping for a car can be an overwhelming thought, it was definitely overwhelming to me. I think we're so trained to be fearful and annoyed with salesmen on the lot that when we think of buying a car we're frustrated before we even step on the lot.
Instead of driving yourself crazy with worry, use these honest tips for buyers from an actual car salesman. After all is said and done that salesman is just a person, exactly like you and I. Here are a few tips to use no matter what type of car you are looking for or what type of salesman you encounter. Hopefully these honest tips for buyers from a car salesman will help make your next shopping trip a good one.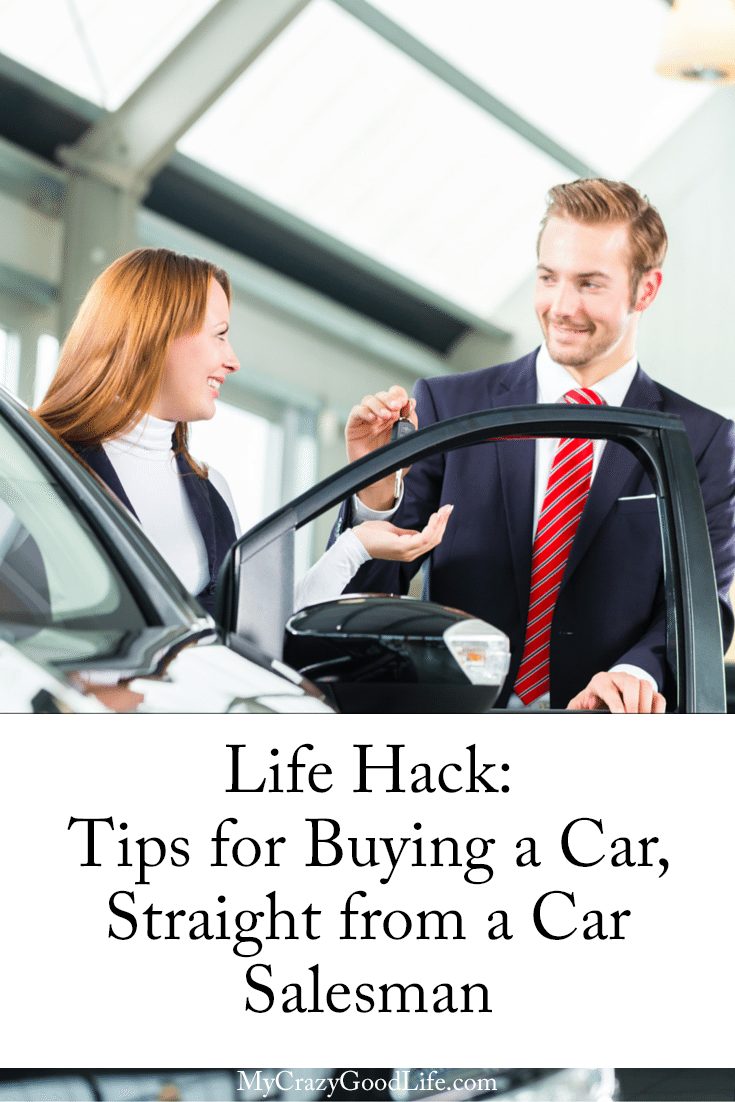 Do some research before you head out to buy
Emphasis on some here! Honestly, there is nothing worse than someone showing up to the place you work (no matter where that might be) and telling you how to do your job. Even if you spend hours doing research on your car of choice, chances are the salesman will still know the car better than you. Do enough research to be informed but still be willing to ask questions! If you were an expert on buying cars you wouldn't need a salesman, respect their position and the knowledge that goes with it. This is the best way to start off on a good foot, no one dislikes being respected!
Be polite and your salesman will work harder for you
This makes sense since it's really the first rule you probably ever learned–be polite to people! If you are polite and amiable your salesman will want to work harder to get you what you want. If they feel like you are rude or mean they're going to be trying to move on to the next sale as quickly as possible! Most people, not just salesman, enjoy working with customers who are polite. This is not to say you should be easily persuaded or pushed around, you can be firm while still being polite!
When it's time to negotiate numbers, being combative can actually increase your price
After a small discussion I found out that this has a lot to do with being polite. If you sit down to talk numbers and immediately become combative, your salesman is going to shut down. They will have no desire to take less pay (price cuts, incentives, etc. all come out of commission, not sale price!) for you because you are being uncooperative and rude. This can also have a lot to do with shopping within your budget! You can't go to a car dealership with a $10,000 budget and expect them to give you a $50,000 car. Be reasonable and upfront with your budget and your salesman will work to get you the most car for your money!
Do you have a great salesman story? What about an awful one?