This site contains affiliate links. Please see Policies for more information.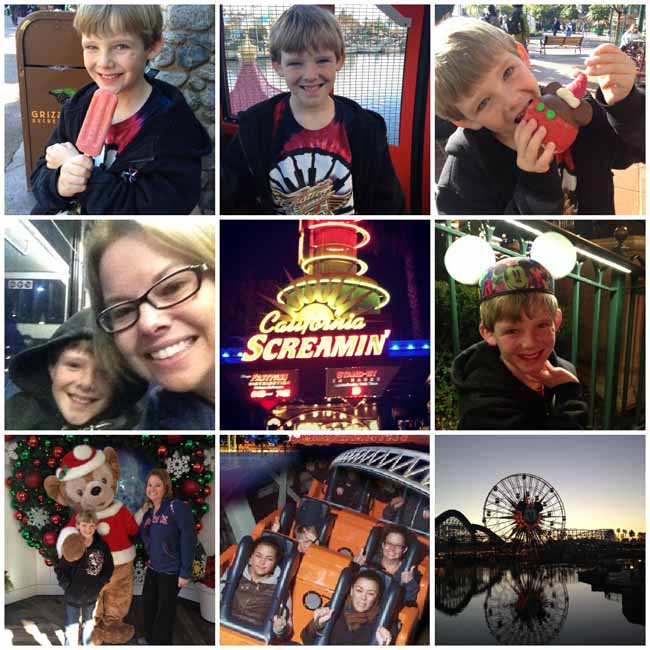 Wow.
Just Wow.
Jack and I had a fun-filled day (over 12 hours!) at Disneyland Resort the day after Christmas. I surprised him on Christmas Day with notice of a "Mom and Me" date the day after, and he was beyond excited! We were both looking forward to seeing Disneyland and California Adventure during Christmas since we saw a post about the park being all decked out for the holidays.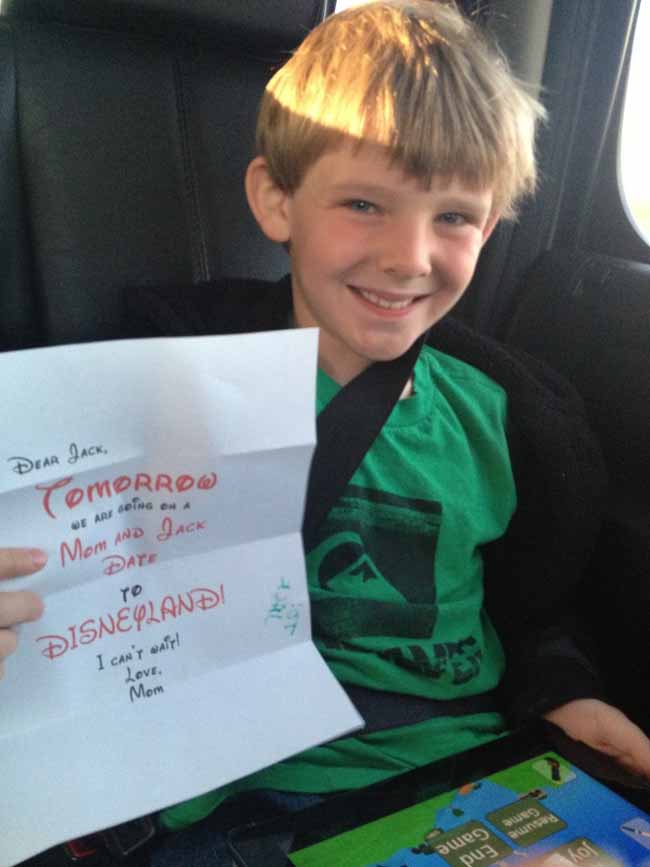 Since attending the Disney Social Media Moms conference last year, Jack has been obsessed with Disney. He talks about Disney World all of the time and retells stories about our time there. It was truly a magical experience. This was my first time at the Disneyland Resort with Jack (can you believe it?!), so I was pretty excited for this day, too!
Jack decided that he wanted to be at the parks from opening until closing – I had no idea how close to that we would actually come! After a 90 minute drive from Grandma and Grandpa's house, we arrived at Disneyland at 8:20 and stayed until about 9:30 pm. We were both so tired the next day, but it was totally worth it!
We started out the day with California Screamin' – a huge roller coaster that takes you on a couple of almost vertical drops and even upside down! Thankfully, Jack was *just* tall enough to ride!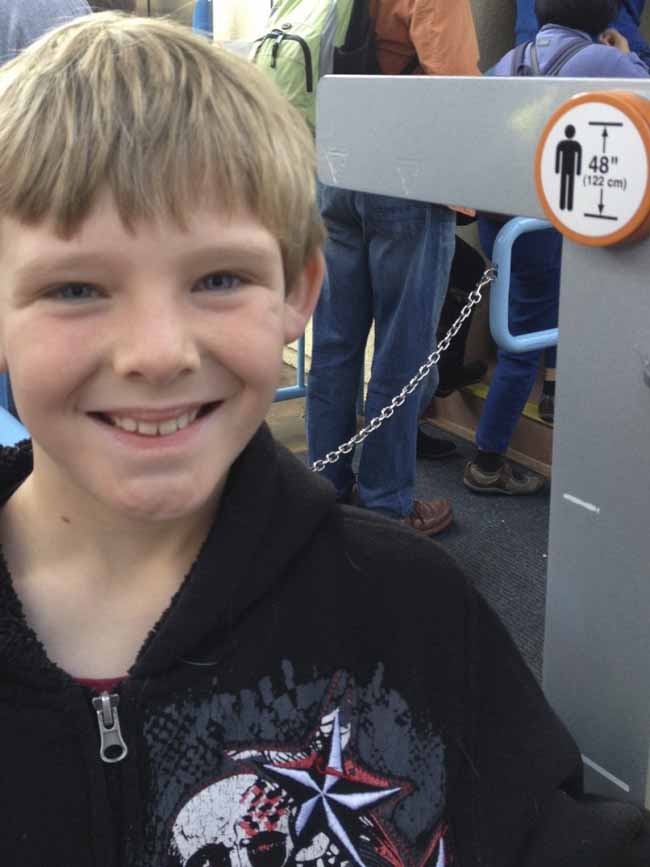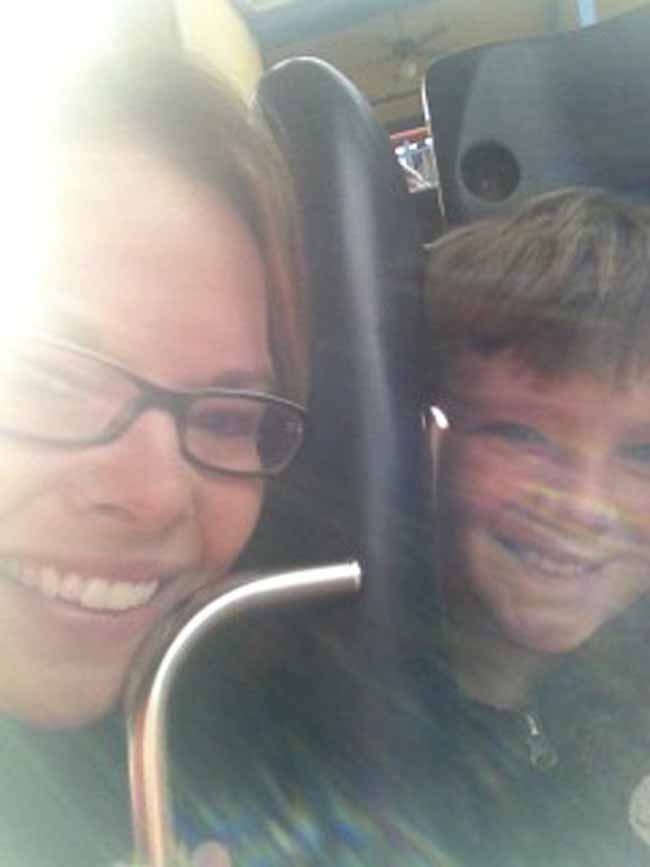 Strapped in and ready for the first roller coaster of the day!
We compared California Screamin' to Rock 'n' Roller Coaster at Disney World – super fast and twisty! We rode a total of… ready? 9 times! The lines were super short, and using Fastpasses helped, as well!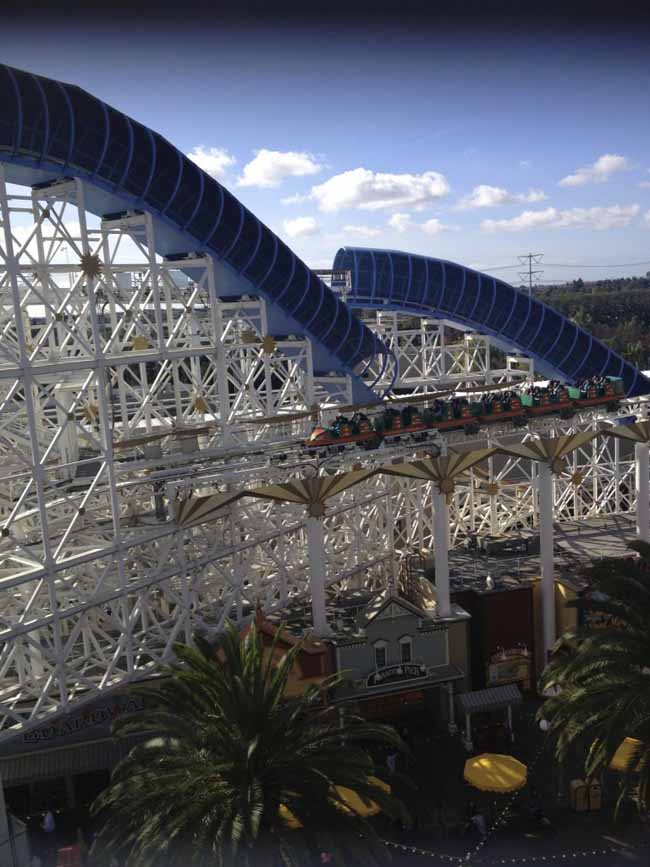 After Screamin' we walked through the new Carsland and headed over to the Tower of Terror – another of our favorite rides!
Carsland was amazing… and busy!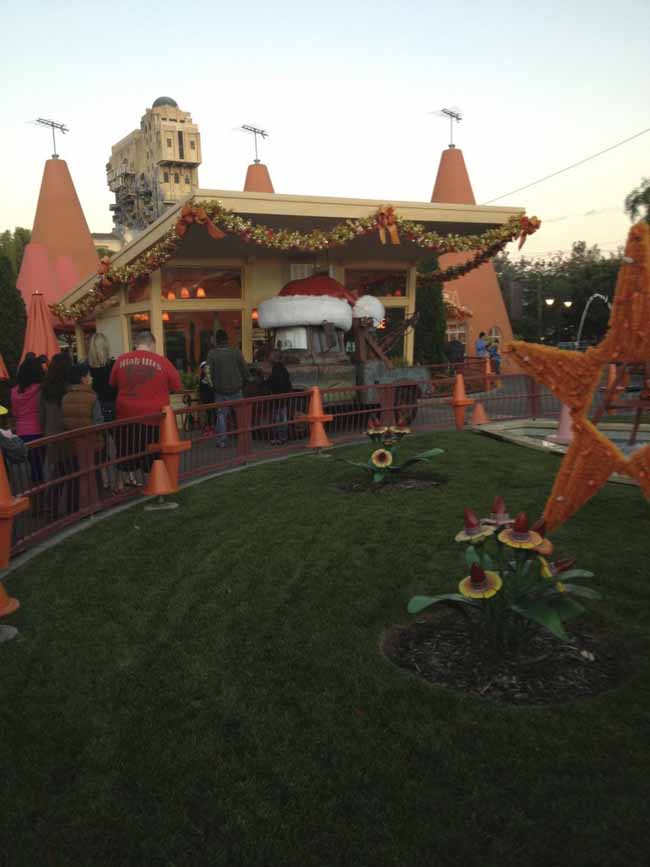 Jack was so excited that this Tower of Terror was a little bit different than the one he rode on for the first time and fell in love with at Disney World last year!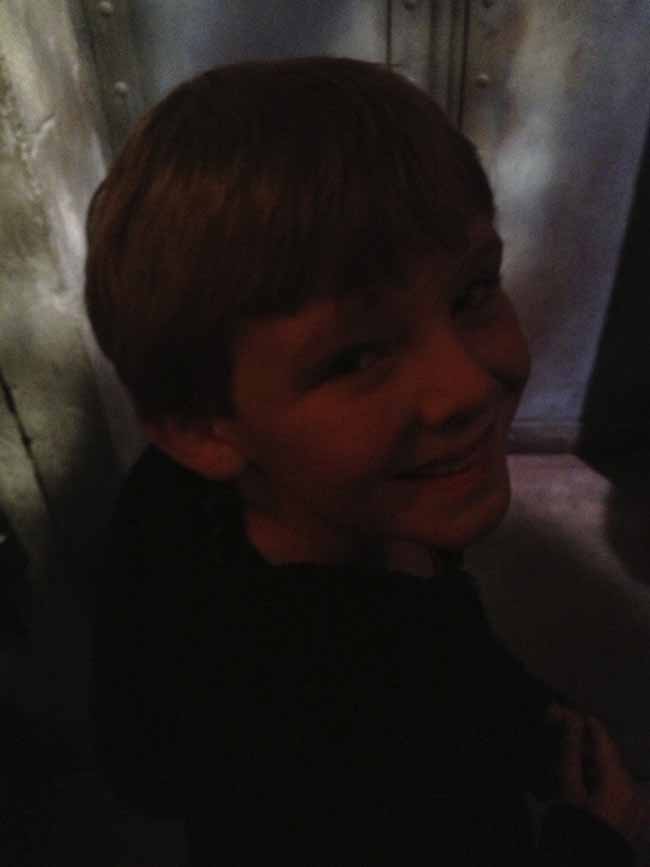 After we had a few rides under our belts, we decided to make our way over to Trolley Treats. It was such a hard decision for Jack, but he settled on an amazing holiday caramel apple!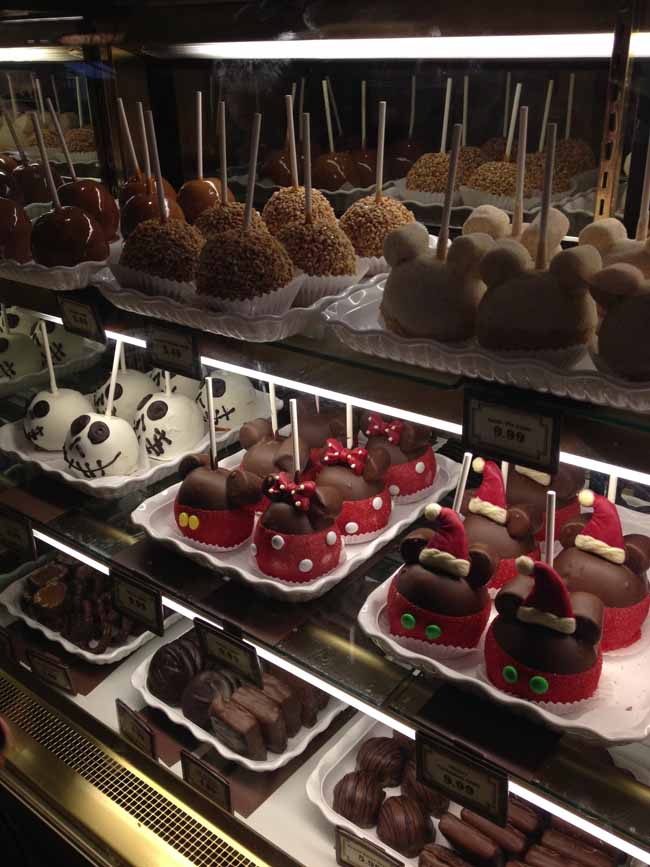 By amazing, I mean huge. And yummy. Really, really, yummy. I was so excited they still had holiday treats!
We saw Goofy and he was having a hard time deciding, as well.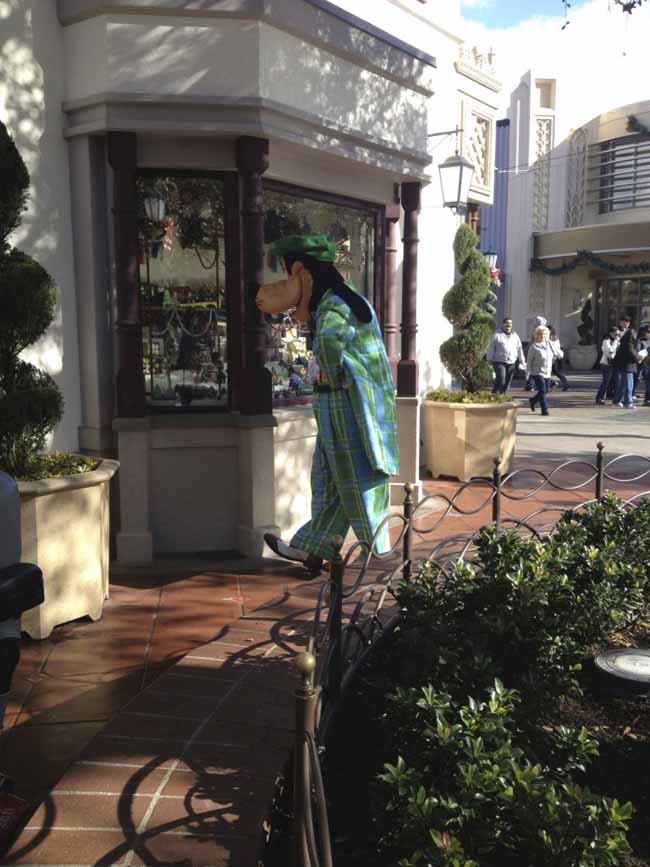 If you're dying for one of these right now (like I am!), head on over to Babes In Disneyland – Lisa has a video straight from Trolley Treats about how to make these!
In addition to the caramel apple, Jack and I may have eaten our way through the parks…

It was definitely a day for spoiling him :)
After lunch, Jack wanted to visit Disneyland for a bit. We waited in line for Big Thunder Mountain Railroad…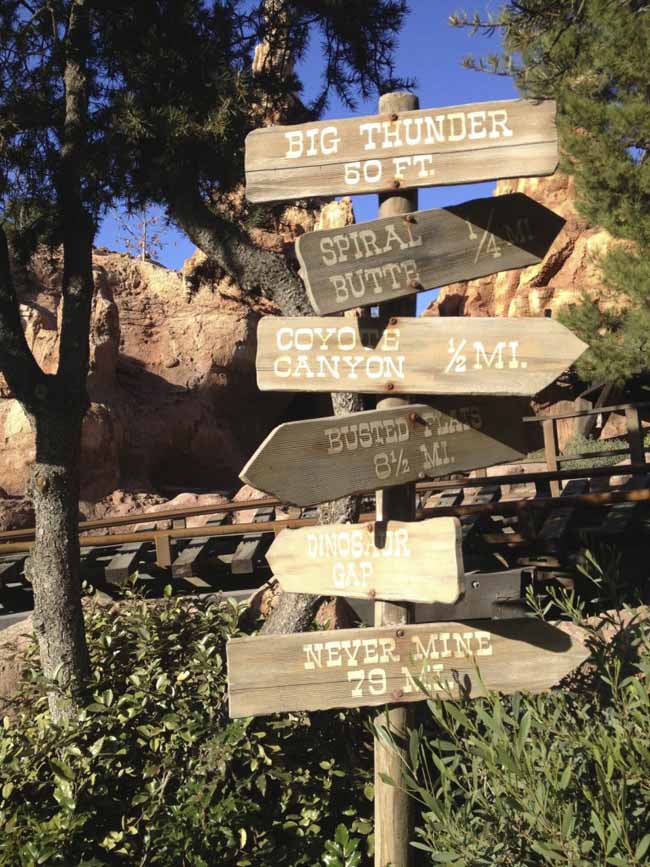 And then rode the Matterhorn, as well!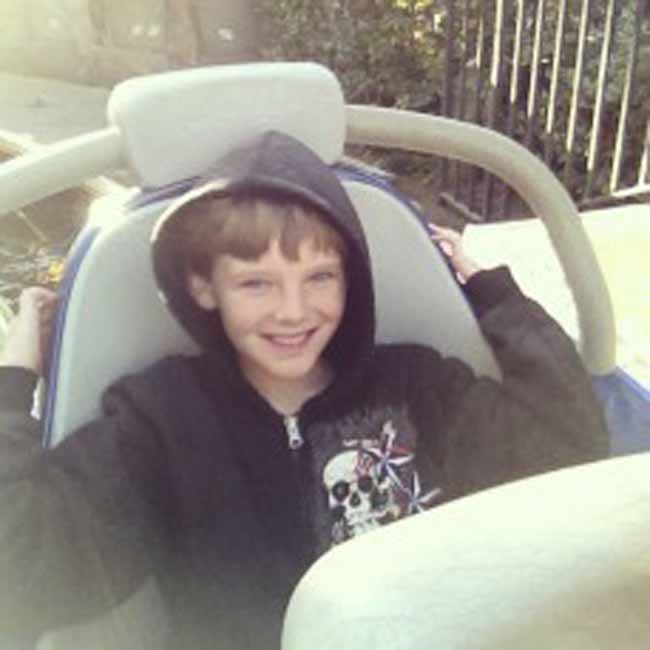 Disneyland was crowded the day we went! Jack decided that he wanted to head back to California Adventure after our two rides. We found Duffy the Disney bear (Jack's favorite!) and Mom left her comfort zone and went on Mickey's Fun Wheel!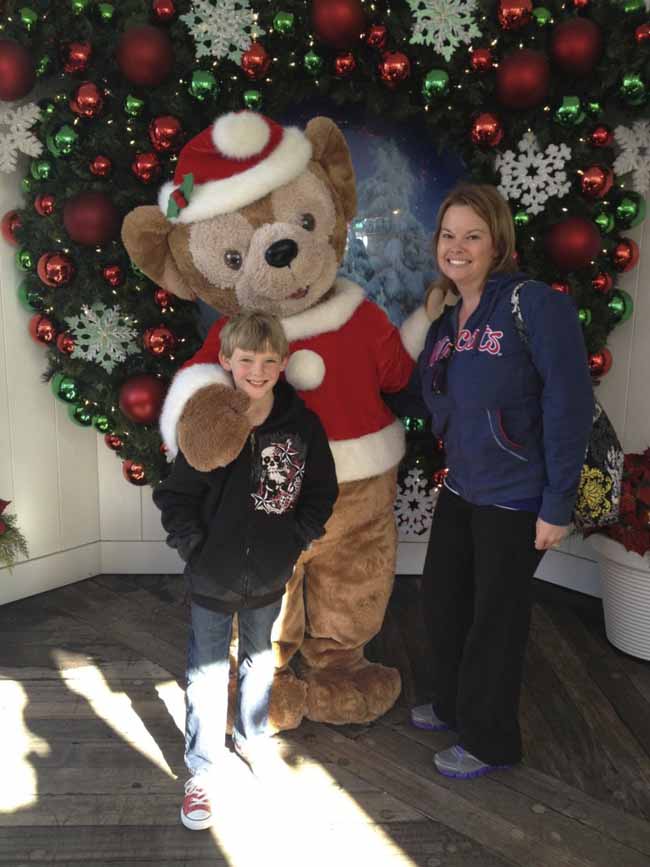 Have you been to Redwood Creek Challenge Trail yet? Jack loved it! There were slides, zip lines, rock climbing, and rope bridges! Jack wouldn't stay still – I couldn't snap a clear photo of him!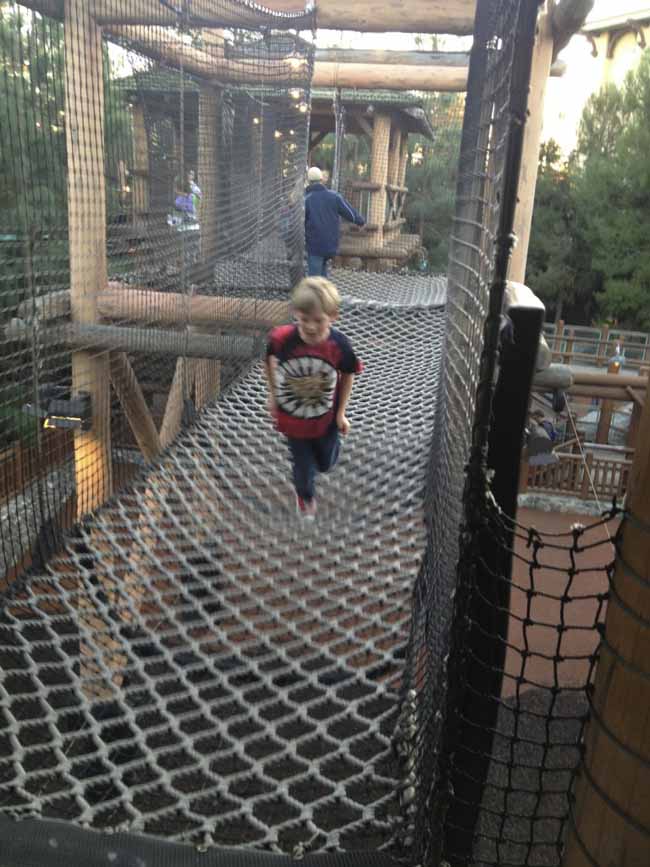 Jack and I caught the lighting of Carsland (SO fun! Show up right before sunset for the lighting!) and then he decided he was tired and wanted to head back to Grandma and Grandpa's house.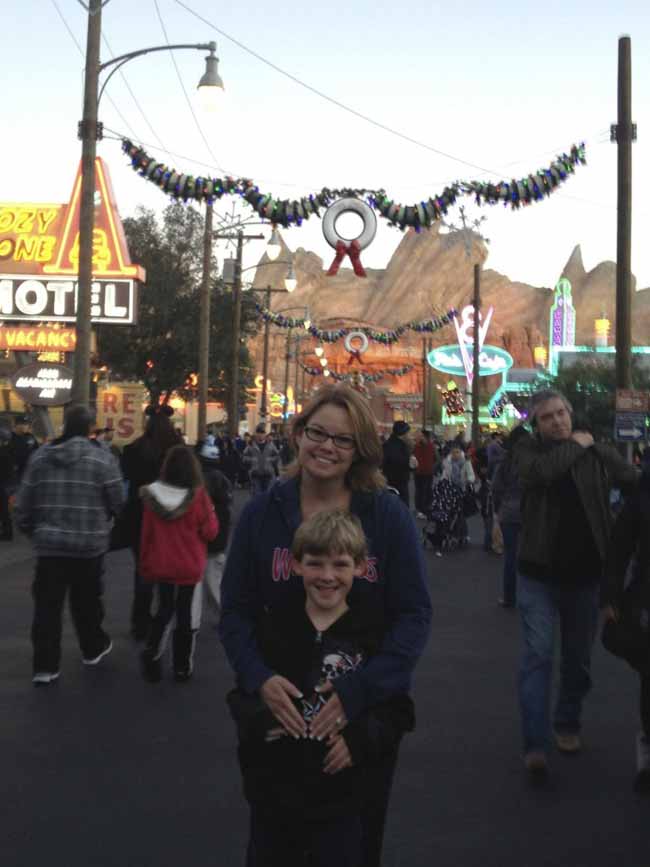 Funny thing is… after it got dark, Jack got more energy and yelled, "Disneyland at NIGHT is SO much more fun!"
We headed back to Screamin'… Rode the Golden Zephyr…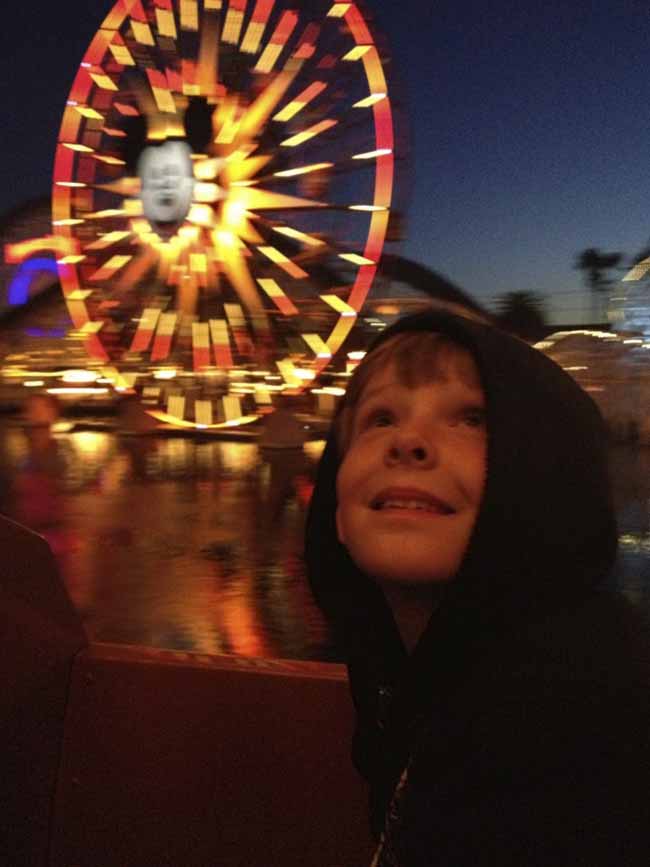 And had enough energy to catch almost all of World of Color – California Adventure's amazing light and color show. The show plays with the water as a backdrop. We watched with colored ears that glowed right along with the show! Right now, there's special seating in the Blue section for people who purchase these special ears. While waiting for the show to start, we played trivia games with an amazing Cast Member.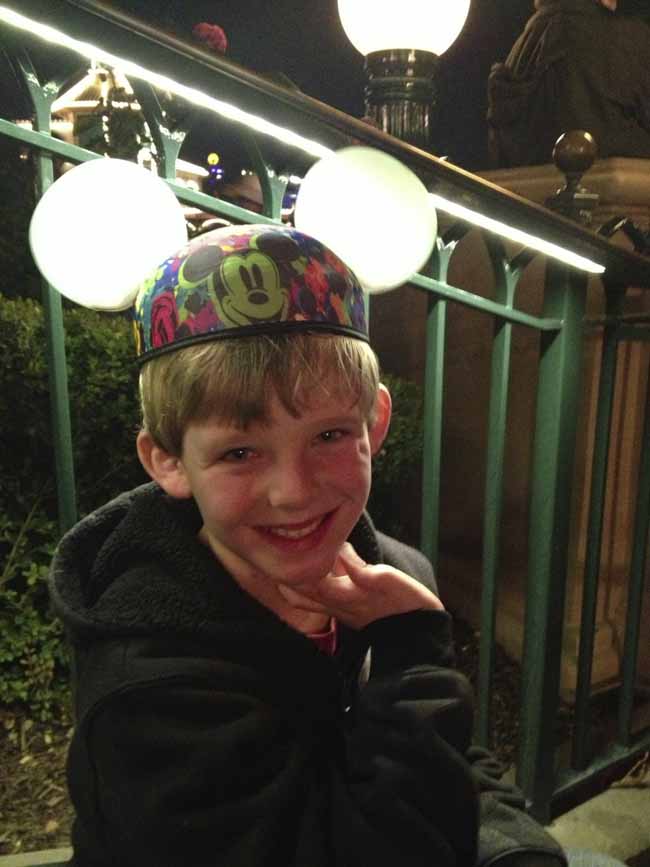 At about 9:30, Jack decided he was done. His feet were sore. He was tired.
And in the car on the way home, during the 7 minutes before he fell asleep, he proclaimed it was the "best day ever." I completely agree.
Have you ever spent one on one time with your kids at the Disney parks?
Disneyland generously provided passes for Jack and I to visit the park. All thoughts and opinions in this post are my own. I was not asked to post about our experience.