Smoothies.
We love them.
You can easily hide fill them with healthy ingredients and they are a quick on-the-go option for meals.
I recently started using the Hamilton Beach Smoothie Smart blender, and I love that it has a smoothie button to help take the guess work out of blending these yummy creations. For me, that means it's really easy for my 9 and 13 year old boys to make their own smoothies.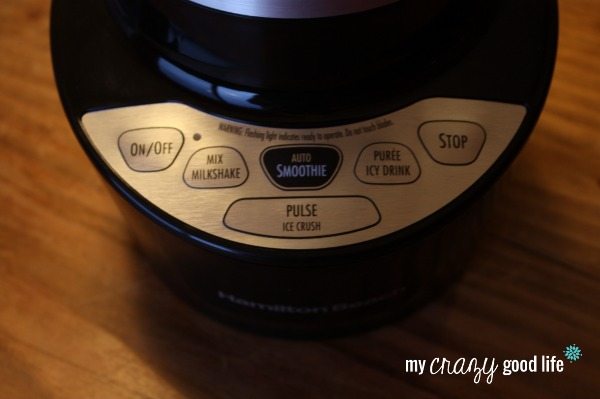 This chocolate peanut butter banana smoothie is Michael's favorite. We always add protein powder so we feel a little better about him wanting these every day after school. All in all, it's not a horribly bad snack. And for those nights when Mom is craving a milkshake, this is a great substitute.
Ingredients:
One glass full of ice
One banana
1C milk
1T unsweetened cocoa powder
2T chocolate syrup
2T peanut butter (or if you're like my 13yo, just add half the jar)
Some optional ingredients are protein powder or a handful of spinach or kale.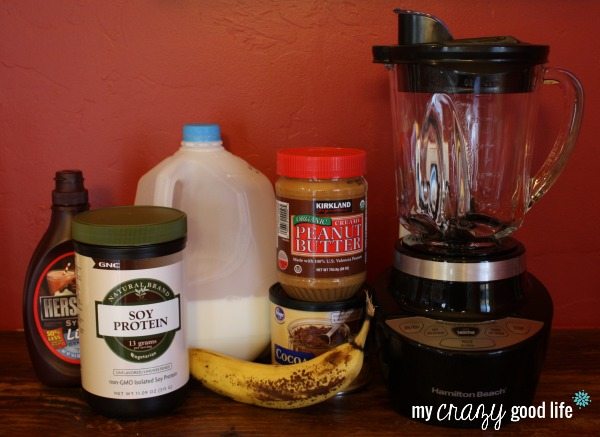 Add all of these ingredients to your blender and blend. If you have the Smoothie Smart, that means push one button and walk away! I'm truly loving this blender. This month is Smoovember at Hamilton Beach! Head on over to their Facebook page for some amazing recipes and giveaways!
________________________
Weight Watchers Freestyle Smart Points: 15
Hamilton Beach provided me with a Smoothie Smart Blender to facilitate this review. This post was previously published as a giveaway and has since been edited. All opinions, of course, are my own.
[wprm-recipe id="31138"]