This site contains affiliate links. Please see Policies for more information.
Are you bored with your elf? Does he need to bring a little bit of life into your home? These hilarious ideas are perfect for older kids!Don't feel like you have to do something "amazing" with your elf every day–it can become tiresome and a little overwhelming!!
Click here for more fun (and kind of naughty) Elf on the Shelf ideas!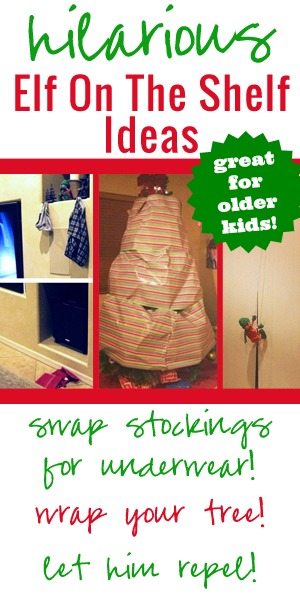 1. Wrap your tree… then your elf! Wrapping the Christmas tree is definitely a two-person job, but it's worth it! After you're done wrapping, use the extra tape to wrap your elf (it makes it look like he's gotten into some crazy mischief) and leave a note saying that you need more tape.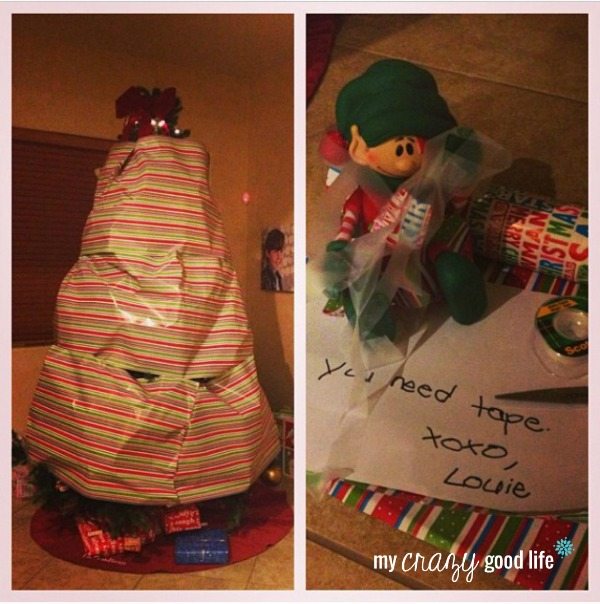 2. Be a little silly! You can find window decals just about anywhere. We found these fun moose ears at Target last year and Louie, our elf, had a fun time putting them on the boys' bathroom mirror with a little note! Every time the boys walked past the mirror that day they giggled!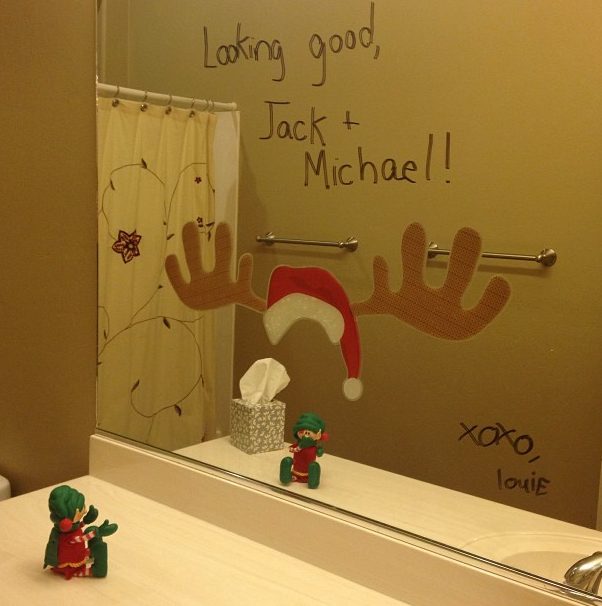 3. Make a winter wonderland! The thought of an elf on the ceiling hanging lights all night was hilarious to the boys. They kept talking about how many times he probably almost fell and if he was scared of heights. Thanks to Nest of Posies for this awesome idea!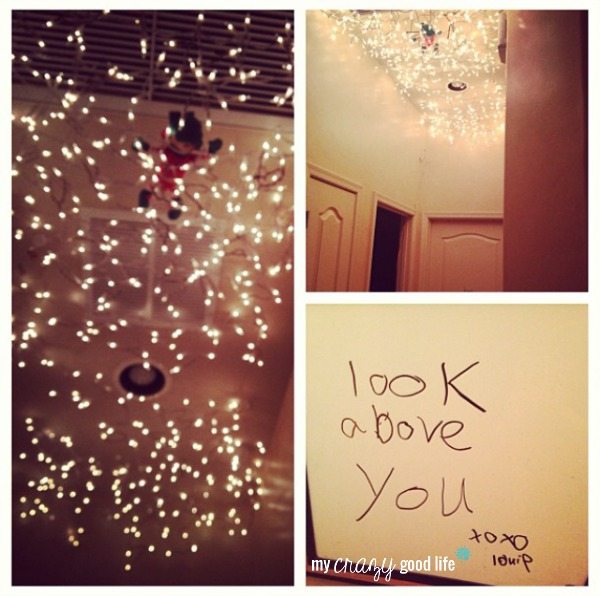 4. Repel! After our zip line idea didn't quite work out (our elf was a little too heavy) we decided that he needed to repel down the blinds. It took the boys a little longer to find him than usual, and they giggled all day about their adventurous elf.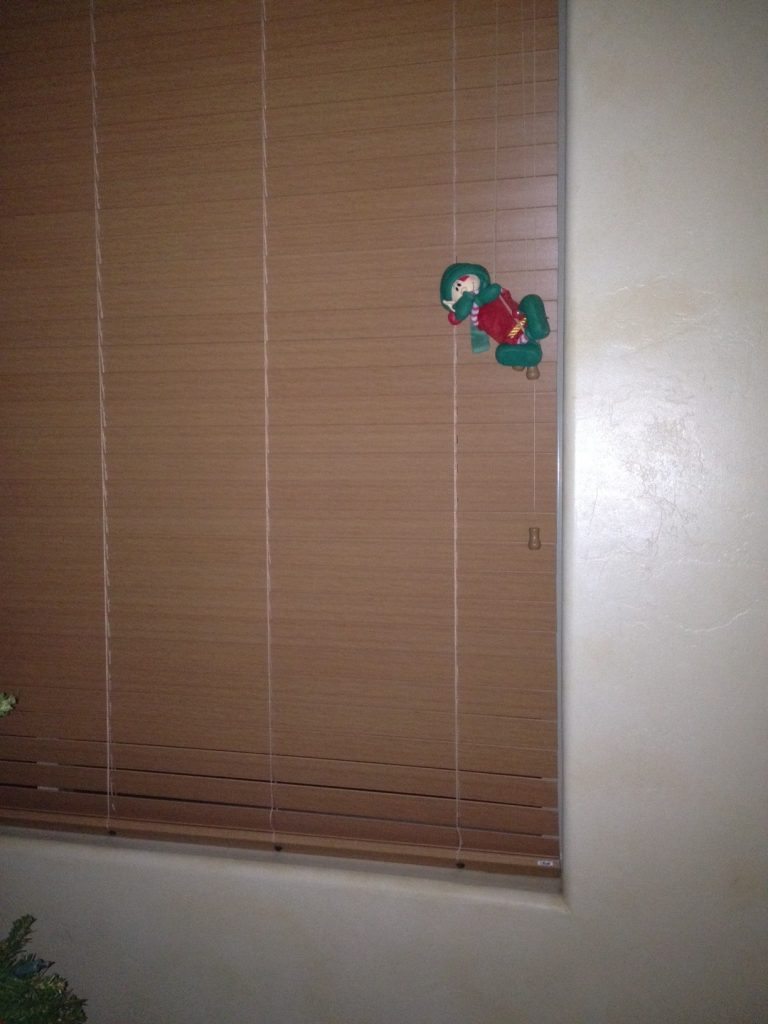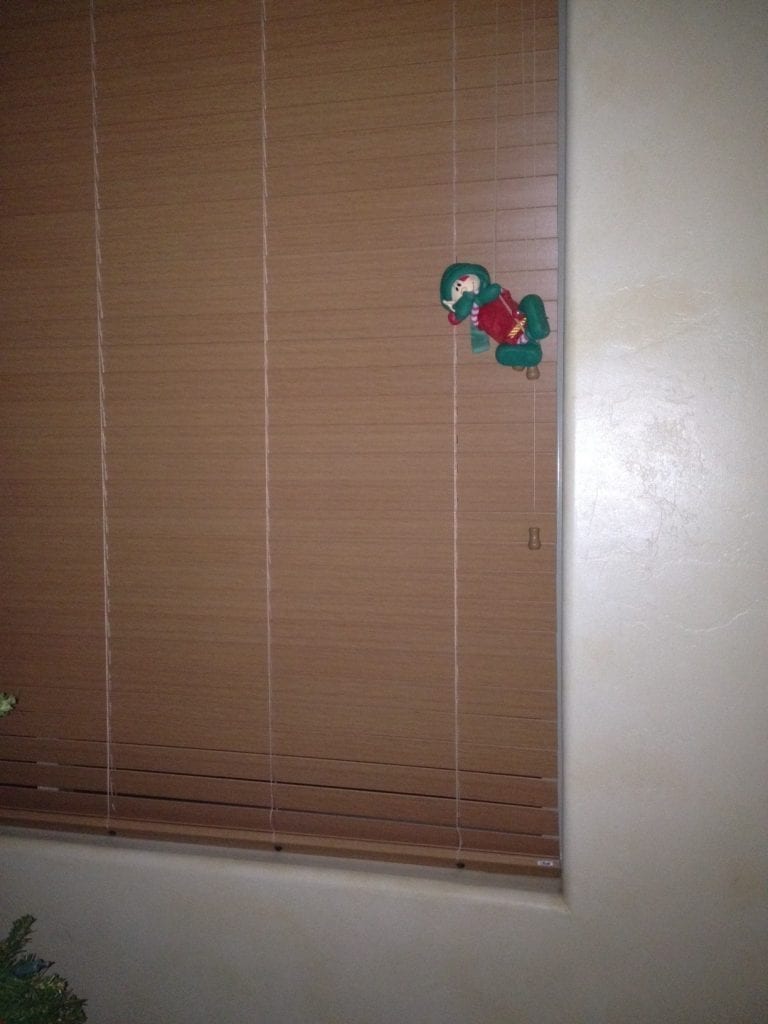 5. Swap underwear for stockings! Our mischievous little elf pulled the stockings off of their hangers one night and replaced them with a pair of underwear for each family member! He left the stockings on the ground right where they fell.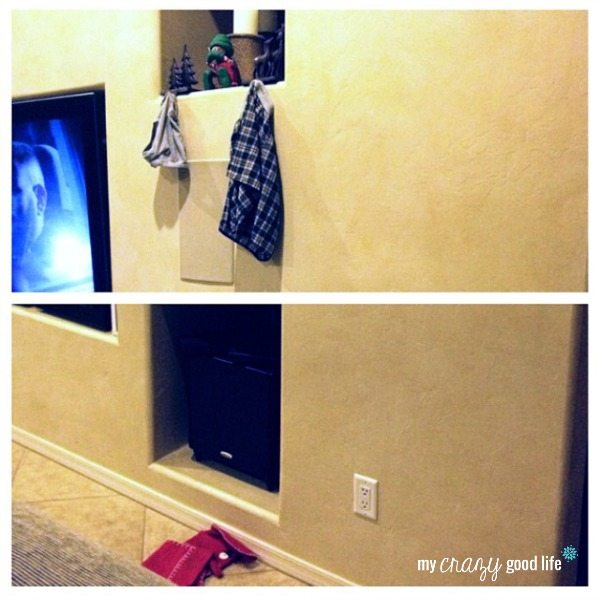 Looking for some more fun Elf on the Shelf ideas? Have you thought about using a scavenger hunt for Christmas morning? Here are some of my other fun holiday ideas: