We have a tradition on Christmas morning– a Christmas scavenger hunt!  Holiday scavenger hunts are a wonderful way to make gift opening last a little longer when your kids get older and ask Santa for more expensive gifts.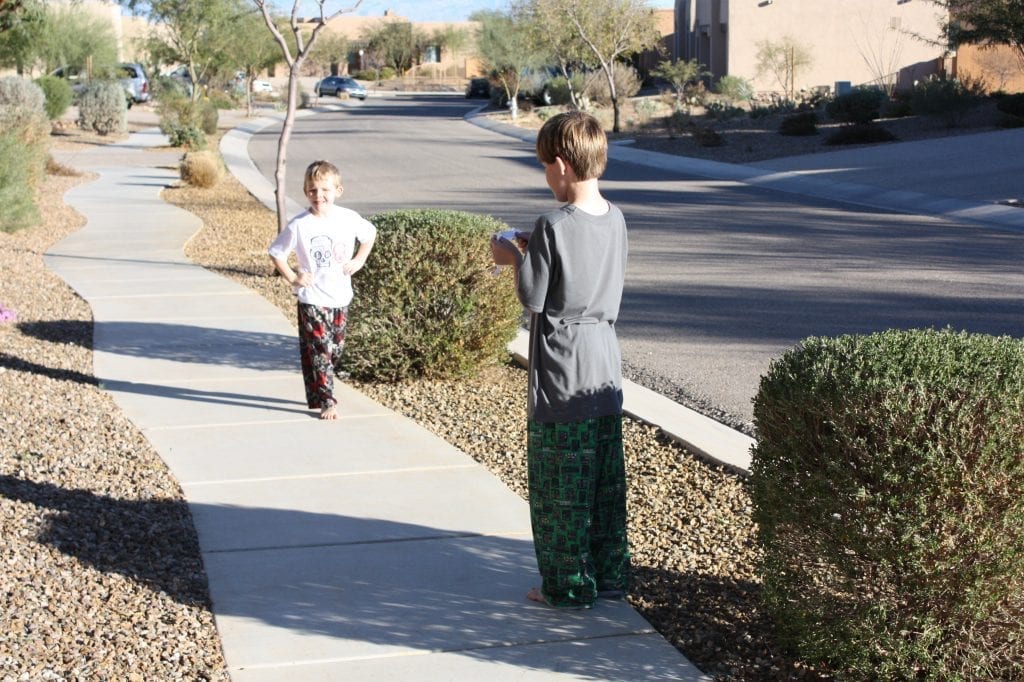 There's no need to start from scratch when creating your clues because there are several places to find scavenger hunt clues for tweens and teens online!
Of course, your clues might need to be tweaked a little depending on your hiding spots, but these are great starters!
This year our Christmas scavenger hunt will lead down the street to the neighbor's house, where we hid our youngest son's big gift. I can't wait to hide clues down the sidewalk and in neighbor's yards, but I have to admit i'm not thrilled with running around the neighborhood early in the morning when it's so cold out!
There are so many great places to find Christmas Scavenger Hunt clues on the internet–I have a few places to get you started!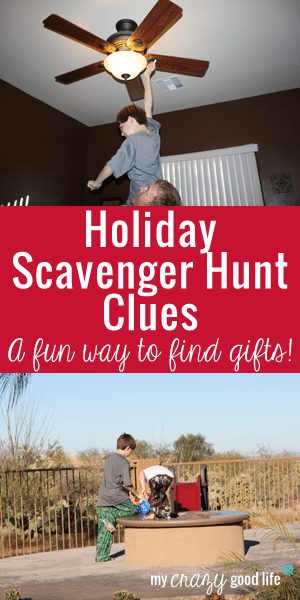 Here are some of our own holiday scavenger hunt clues and rules, and a quick summary of how we set it all up (you know, rules and such). Shannan at Tween Us has some great printable scavenger hunt clues that can be used in just about any home, as well.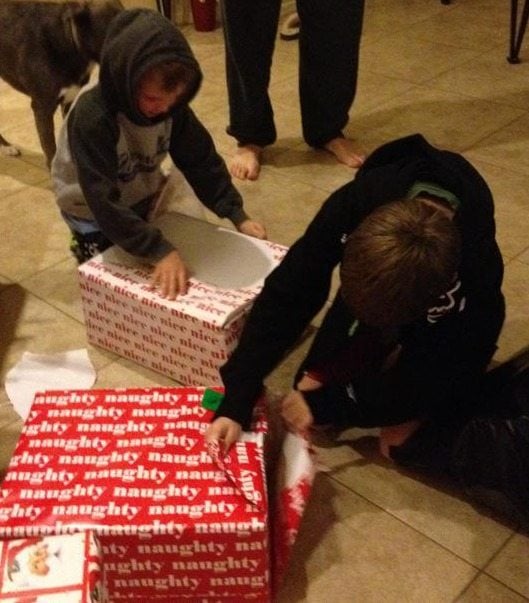 Tell me… is this your first holiday scavenger hunt? I'd love to hear the creative ways you're doing your own Christmas scavenger hunt!
55