This site contains affiliate links. Please see Policies for more information.
Arizona is a beautiful state, and so different from top to bottom! I've pulled together some of the most fun and amazing sights for families to see on an Arizona road trip. If you have any additions, I'd love for you to post them in the comments!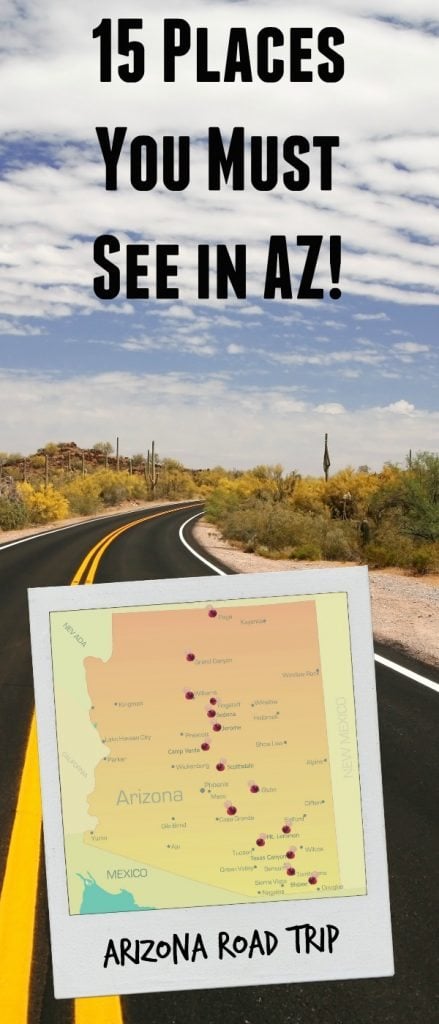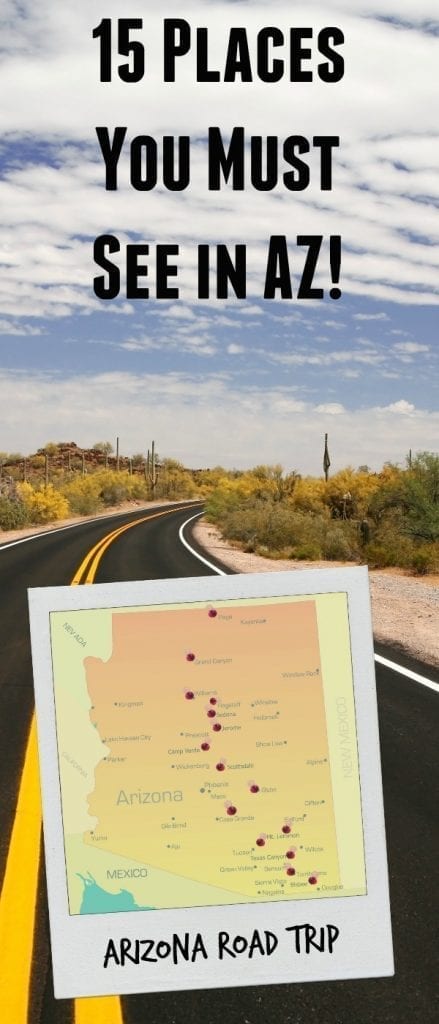 I've linked the attractions below to their Trip Advisor page or a local blogger's post about the area. Images are both mine and from friends and family who have traveled to these amazing places. Though we reserved an RV rental via RV Share and took a family road trip last summer and went to several of these destinations, we haven't visited them all.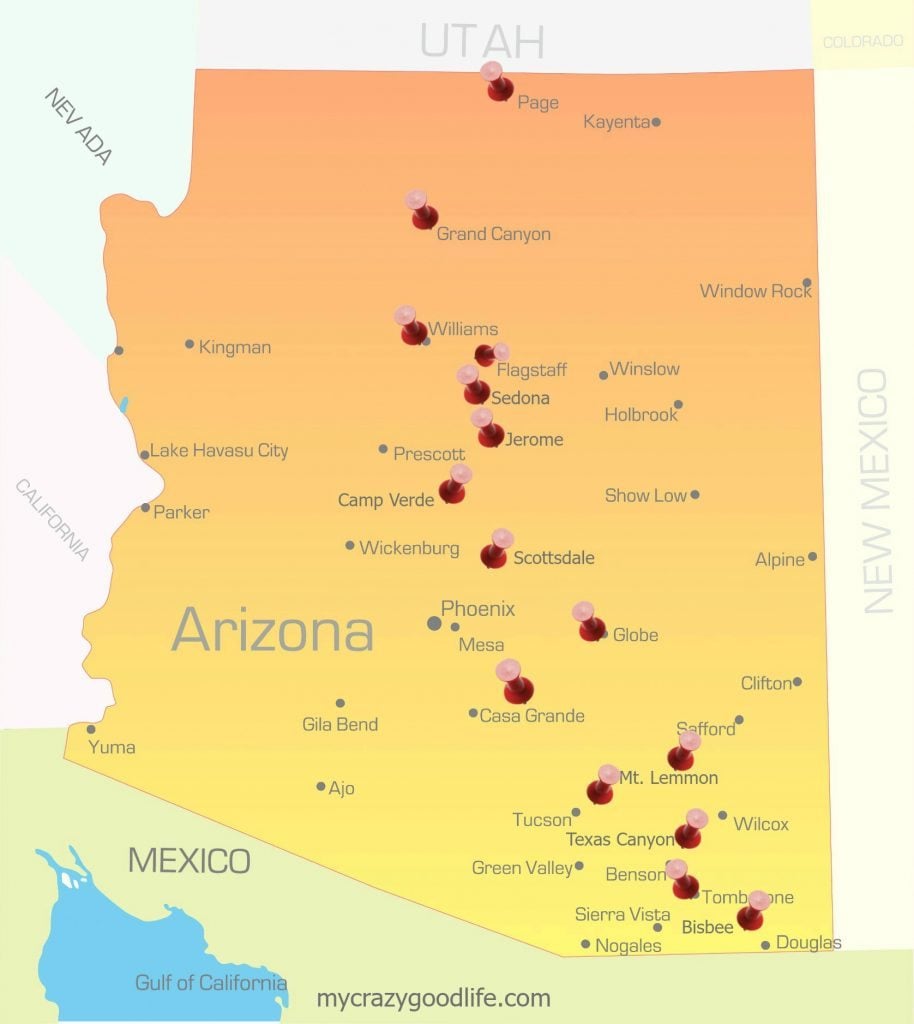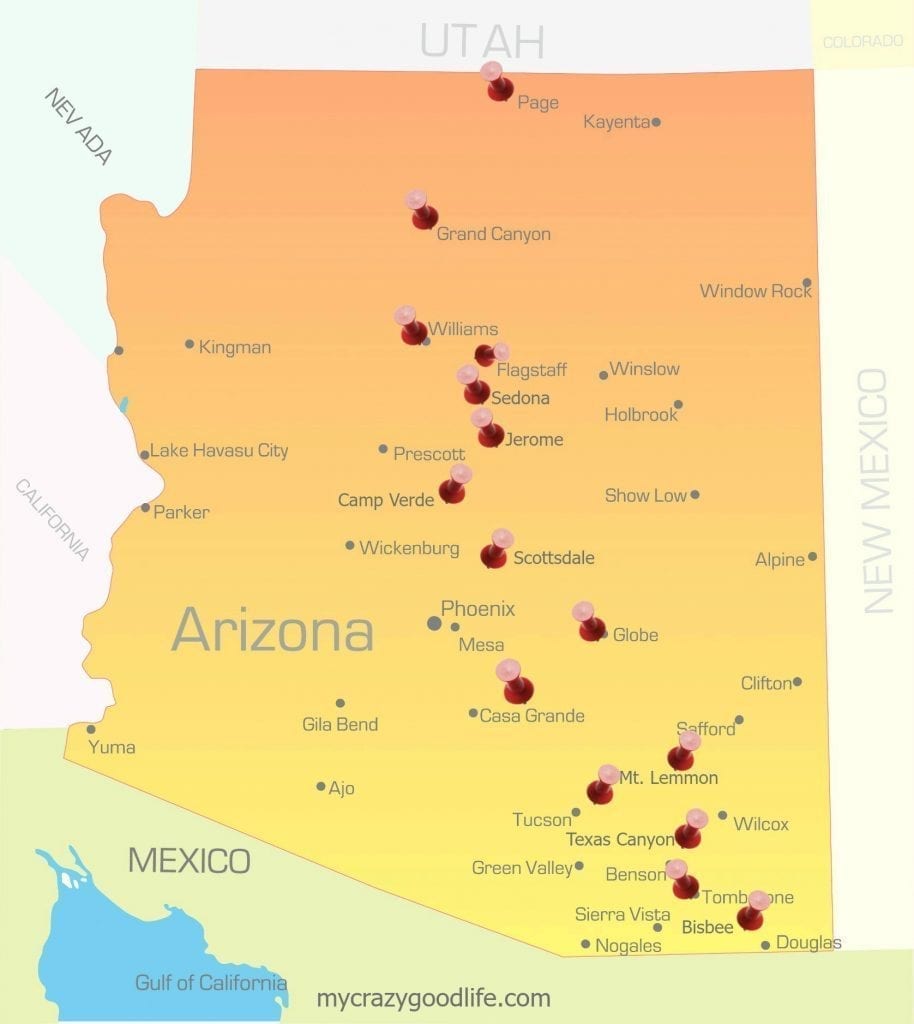 15 Must See Places on an Arizona Road Trip
Page, Arizona: Horseshoe Bend and Antelope Canyon are amazing landmarks! I used to think you'd have to travel into Utah for these beautiful rock formations, but we have some right here in Arizona!
Horseshoe Bend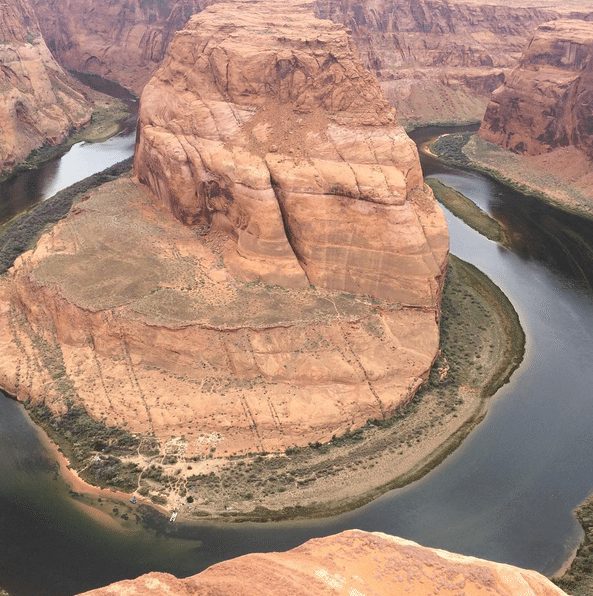 Photo Credit: Tucson Mama on Instagram
Antelope Canyon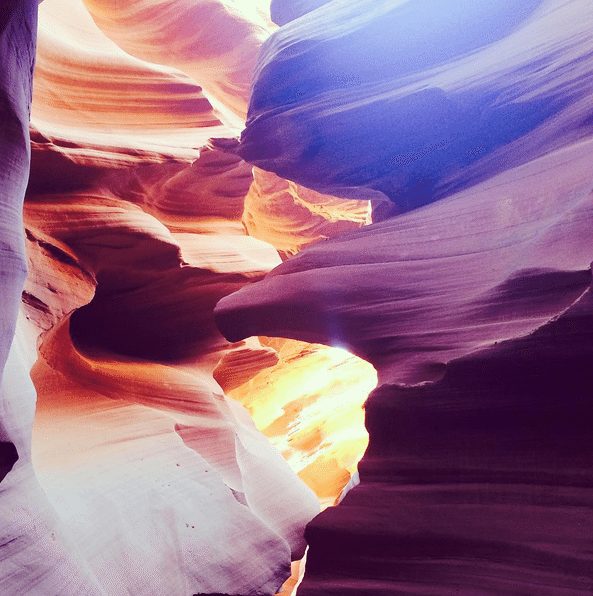 Photo Credit: Tucson Mama on Instagram
2. The Grand Canyon: Of course no Arizona road trip is complete without a stop at the Grand Canyon National Park!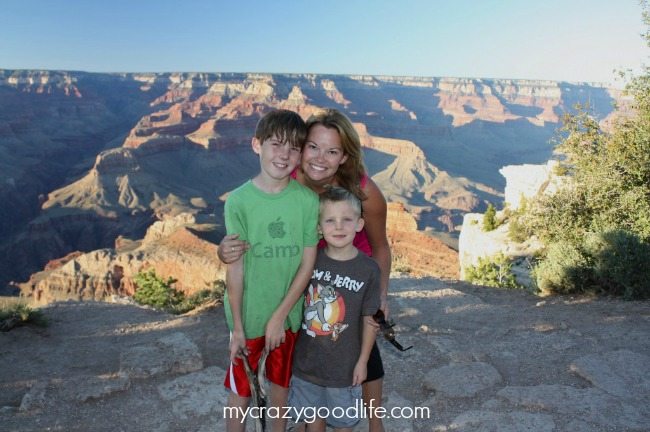 Parents, there are many areas of the park that do not have railings! I highly recommend wearing your little ones if possible or securing them to you some way. We didn't realize this and our little explorer had a hand holding him at all times!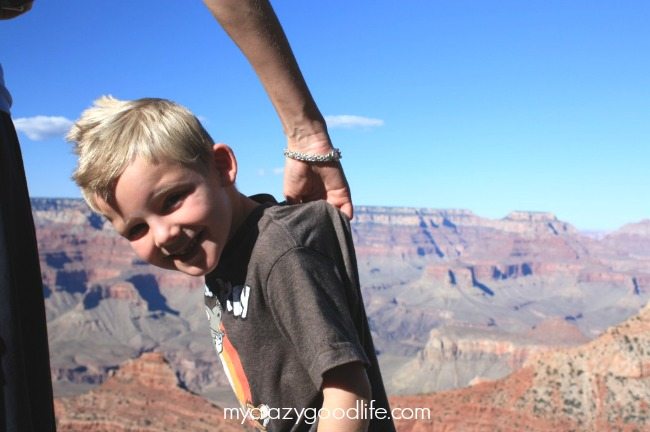 3. Williams, Arizona: This small town is closest to The Grand Canyon and the famous Route 66 runs right through it. Around the holidays, make sure to sign up (early!) for The Polar Express.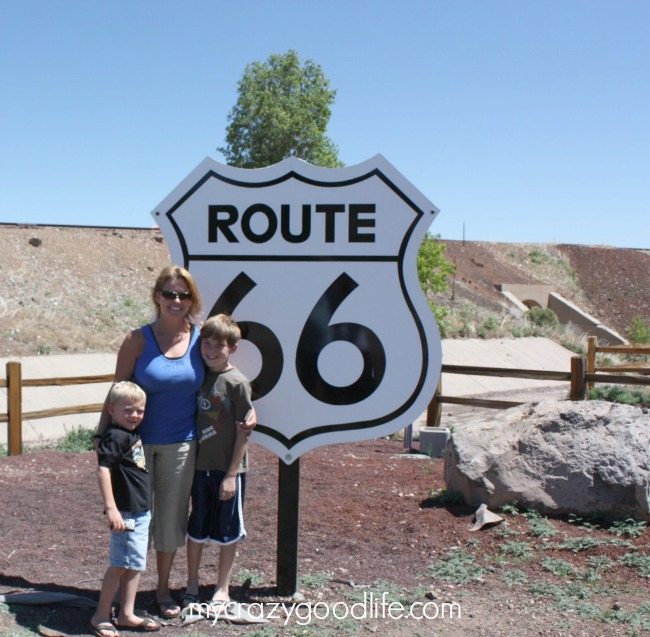 4. Flagstaff, Arizona: In addition to the Bearizona drive through wildlife park, Flagstaff is home of the North Pole Experience every winter! No matter what the season is, you'll definitely want to check out the Meteor Crater just outside of town!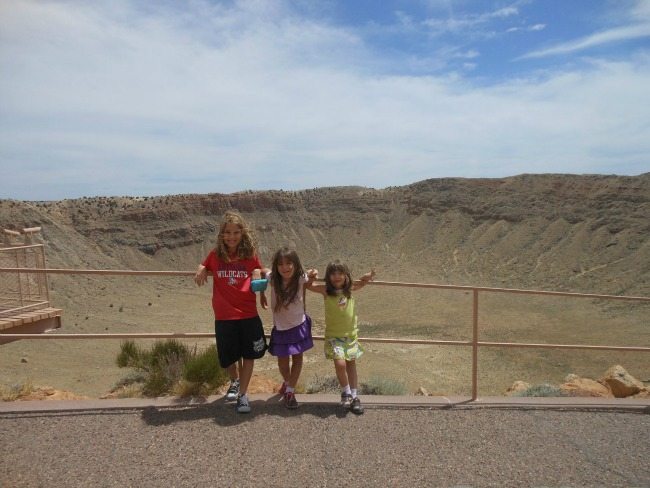 Thanks to friend Kelly Walsh for this picture
5. Sedona, Arizona: Sedona is beautiful! There are some great places to eat and shop in the center of town (we found an awesome General Store with rubber band guns) and Slide Rock State Park is a must-see. Bring swimsuits or even just towels to explore.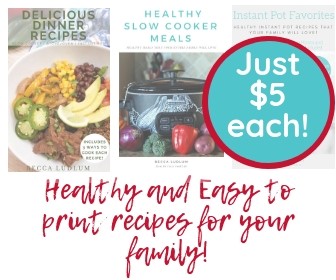 6. Jerome: There's lots of fun to be had at the Blazin' M Ranch! Make sure you arrive with plenty of time to play before the dinner bell rings!
7. Campe Verde, Arizona: Home of the Out of Africa Wildlife Park, Predator Zip Lines, and Montezuma Castle National Monument.


Thanks to friend Maryann Graue for these pictures
The Out of Africa Wildlife Park is an amazing experience! Get up close with the animals, take a tour, and even (safely) feed the animals!
8. Scottsdale, Arizona: If you're looking for an outdoor adventure, you might enjoy the many off road adventure tours that are offered. Scottsdale is also home to several amazing spas, spring training for several baseball teams, amazing hot air balloon rides, and a K1 Speed Go Kart Track. There really is a lot to do in Scottsdale!
Note: Once you get to Scottsdale, you're in the perfect place to view the amazing Arizona sunsets, which are viewable until you get to the southernmost part of Arizona. Eat dinner outdoors and stay close to the windows. You don't want to miss even one of them. They're even more amazing during the summer monsoons!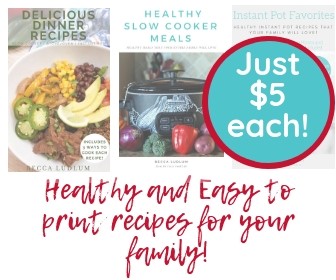 9. Globe, Arizona: As you're passing through, make sure to stop at the Pickle Barrel Trading Post for unique gifts and antiques, and drive down the Salt River Canyon for some beautiful scenery.
10. Casa Grande: Just outside of Casa Grande in Stanfield you can tour the Shamrock Farms Dairy Facility! Here are some tips for going on the Shamrock Farms tour.
11. Mt. Lemmon, Arizona: Just northeast of Tucson, you'll find Mt. Lemmon–a skiing, sledding, rock climbing haven. Averaging 30 degrees cooler than Tucson, it's the place to be when the temperature rises. As you can see, my oldest son has been enjoying Mt. Lemmon for quite a while now. Don't skip the Cookie Cabin for pizza and homemade cookies at the top of Mt. Lemmon. During the winter there is usually a wait, but they're worth it!

12. Sabino Canyon in Tucson, Arizona: At the base of Mt. Lemmon is a beautiful hiking spot. A bus tour leaves every 30 minutes from the base, or you can hike Sabino Canyon youself–plan for about 4 hours round trip.
13. Tucson, Arizona: Depending on the season, Tucson has different things to offer! If you're driving through in the Spring, look up the local rodeos! Spring and fall offer the Gem Shows, and if the weather isn't too hot or too cold, the Arizona-Sonora Desert Museum is *the* place to see! Local blogger Desert Chica has more than 20 fun Tucson activities for you, and Tucsontopia always has great ideas for where to eat and play in Tucson.
14. Texas Canyon in the Dragoon Mountains is another great rock climbing spot just outside of Tucson. It's beautiful to drive through, and you should definitely stop at the Old Benson Ice Cream Stop on your way through!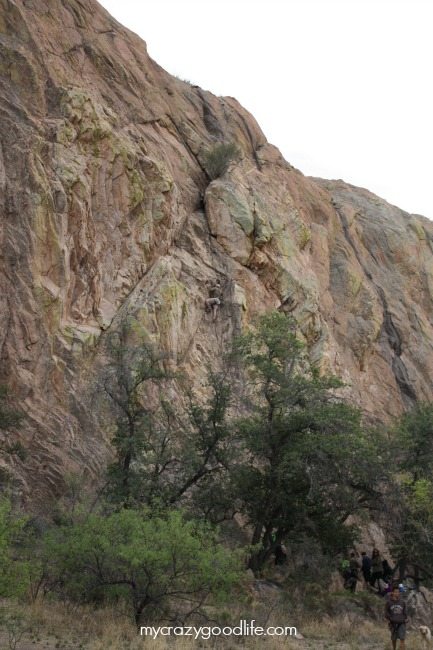 15. Tombstone, Arizona: Don't let your road trip end without a visit to the O.K. Corral, Good Enough Mine Tour, or Big Nose Kate's Saloon for lunch! Be sure to let your little ones know that the gun fight is just pretend–it gets pretty loud pretty quick.

16. Bisbee, Arizona: Tons of adult fun with the Bisbee Brewing Company, a real live Ghost Tour (with or without a pub crawl), and if you're there in October, the Bisbee 1000 is something to check off your bucket list!
Getting your car prepared for a road trip is something Discount Tire can do! These tips for beginning drivers apply to all drivers, especially ones preparing for a long trip.