This site contains affiliate links. Please see Policies for more information.
I have so many friends and family ask about the Botox injections I get for my migraines. I thought it would be helpful to tell my personal story of Botox and how it has significantly improved my quality of life with migraines.
I am not a medical professional, just someone who suffers from chronic and severe migraine headaches. This post is not sponsored.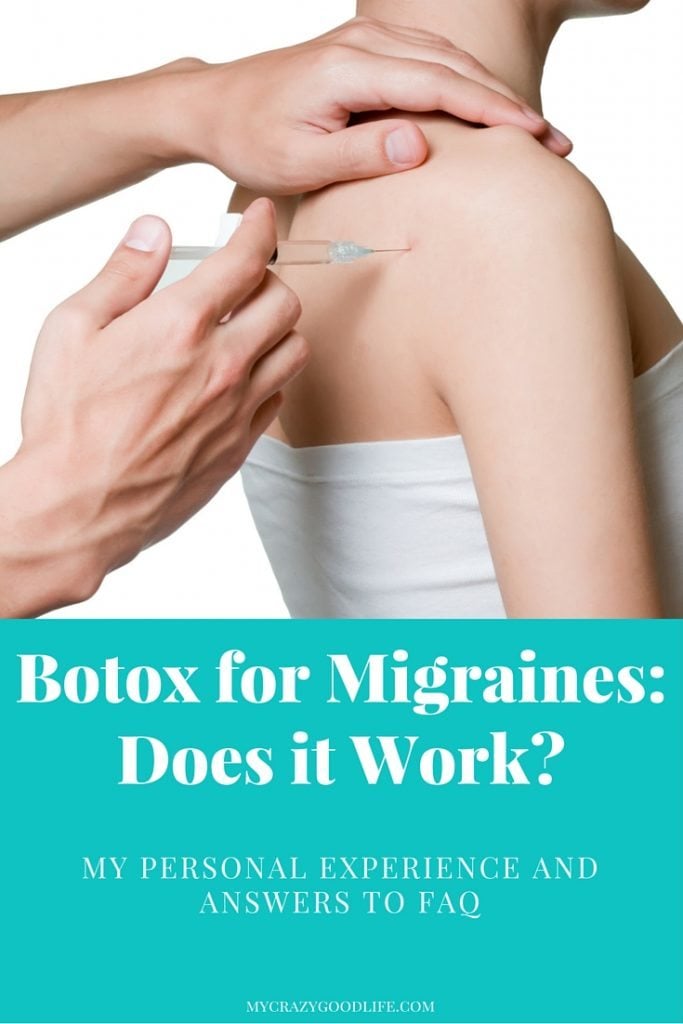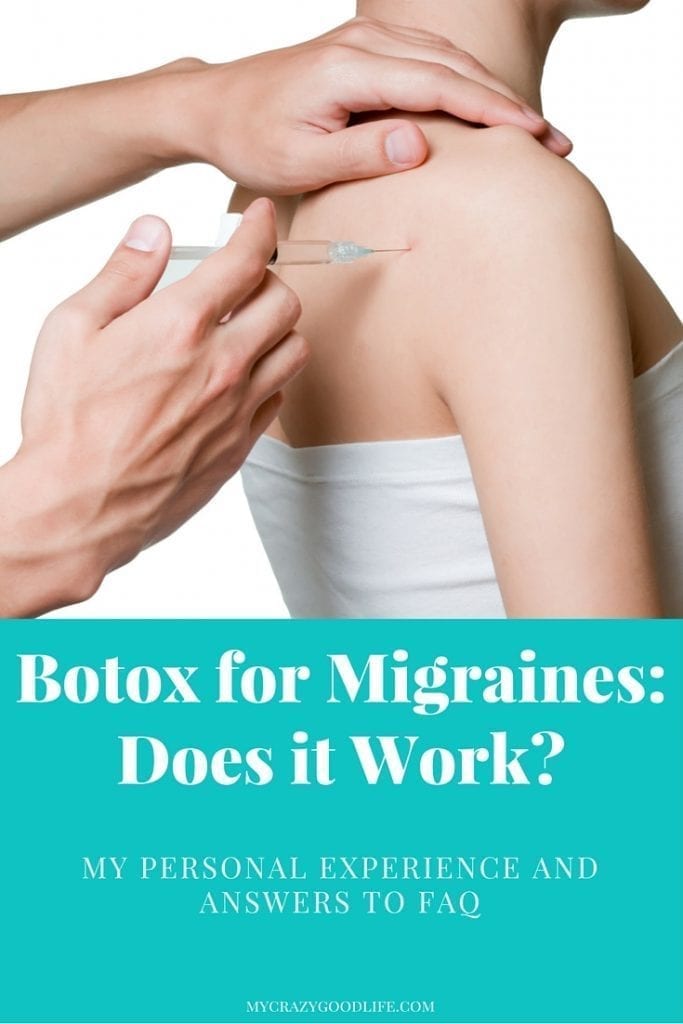 I've had migraines for about 20 years now. I suffer from two different variations of migraine:
Tension-induced: Starts as knots in the muscles in my upper back and shoulders and the migraine pain travels up to my head. This headache feels like a painful "charlie horse" in my upper back and shoulders, and a painful cramp that travels up into my head. I get these when I grind or clench my teeth, get stressed about something, lift something heavy, or exercise my upper body (causing my muscles to tighten).
Traditional Migraine: Starts as flashing lights, strange smells, or loss of peripheral vision. These often feel like an "ice cream headache" or "brain freeze." I get these… whenever they feel like coming, to be honest. I wish I knew when they were brewing.
When I've had a #1 migraine for too long, I'll for sure get a #2 migraine. That will cause stress and the #1 migraine again. This was a daily cycle for me.

Before Botox, I'd get a migraine and it would stay for days, weeks, and sometimes months–even if I took medicine for it. The medicine would help for a few hours and then I'd be back in bed, miserable. I tried everything to get rid of them.
I exercised, but could do no upper body work. The limit for my weights was 3 pound dumbbells in each hand. Any more than that and my muscles would knot up and start the cycle again.
During some of this time, I had young kids–so picking them up was horribly painful and had long-lasting effects. Finally, I decided that something had to help. Though my Neurologist had been recommending Botox for years and I wasn't a fan of trying it, I decided I'd give it a shot (pun intended!).
I received my first Botox injections for my migraines in 2013. 30-something injections in the forehead, scalp, neck, and upper back. I didn't notice a huge difference at first, and actually, I wasn't happy with it at all for the first three months. The Botox "deadened" the muscles in my eyebrows and forehead, making me look a little silly (in my opinion).
After talking with my doctor, we decided that next time she would begin the injections under my hair–none in my face. We also decided that the injections she skipped in my forehead would be placed between my shoulder blades to help with the muscles knotting and starting migraines there. After three months, the 2nd round of Botox was given. I noticed a difference, finally.
Now, I can do so many things I couldn't do before. I can lift weights–actual barbells. I'm stronger and healthier than I was before. I can spend time with my kids on the weekends and after school, I can prep meals on Sundays, and I can take my dogs for walks.
Some of these I have to modify a little, but they're all things I couldn't do before Botox. There are still many things I can't do, and I've learned to be ok with that. For example, I can't work for extended periods of time. I can't sit in one position for too long, especially if my neck is turned. I can't wear hats or even a ponytail holder for more than an hour or so. And sometimes I have to cut my workouts short because my head starts to hurt too much.
My migraines aren't gone–I still get many more than most people who suffer from them. I'll never have a "normal" life like I knew before my migraines began, but my migraines are more manageable now than they were before Botox, and that's a win for both me and my family.
FAQs about Botox and Migraines
Do the injections hurt? Yes, but not nearly as much as daily migraines do. I get about 15 in my scalp and 15 in my neck and upper back. They hurt in my scalp, and I can actually hear the injection going in–kind of gross. But, I deal because it helps so much.
Aren't you worried about the chemicals you're putting in your body? I sure am. But, the life I had before Botox wasn't the life I wanted to live. I'd rather take the risks and have a better quality of life.
Are your migraines completely gone? Not even close. But I've gone from being incapacitated 5-6 days a week to about 3-4 days a week. My migraine medicine works now to get rid of a headache so I can function "normally" for a bit. I might get another migraine the next day, but I'm not living with one all day every day like I was.
Are you taking other medicine in conjunction with the Botox? I take daily prophylactic medicines to keep my migraines away as well as a pill called Relpax when I get a migraine. It took years of Neurologist and pain management center visits to come up with what works for me. The Botox wouldn't work without the other meds, and of course, they don't work without the Botox.
Is Botox for migraines covered by insurance? Yes, it is for me.
Who do I need to talk to about Botox? Though I am in no way a medical professional, I recommend talking with a Neurologist to see if Botox is an option for you.
What are the side effects of Botox? I don't notice any negative side effects from Botox.
Do you have to get Botox every three months? I've been told that it's important to get the injections every 3 months–Botox takes a bit to build up in your system and waiting longer than three months can cause the Botox to taper off (and then take longer to build up again). I'm usually ok for about a week after that three month mark, then I start feeling pretty miserable again.
I'm always happy to answer any questions you have, and I love hearing about others who have tried Botox.