This site contains affiliate links. Please see Policies for more information.

We have… braces!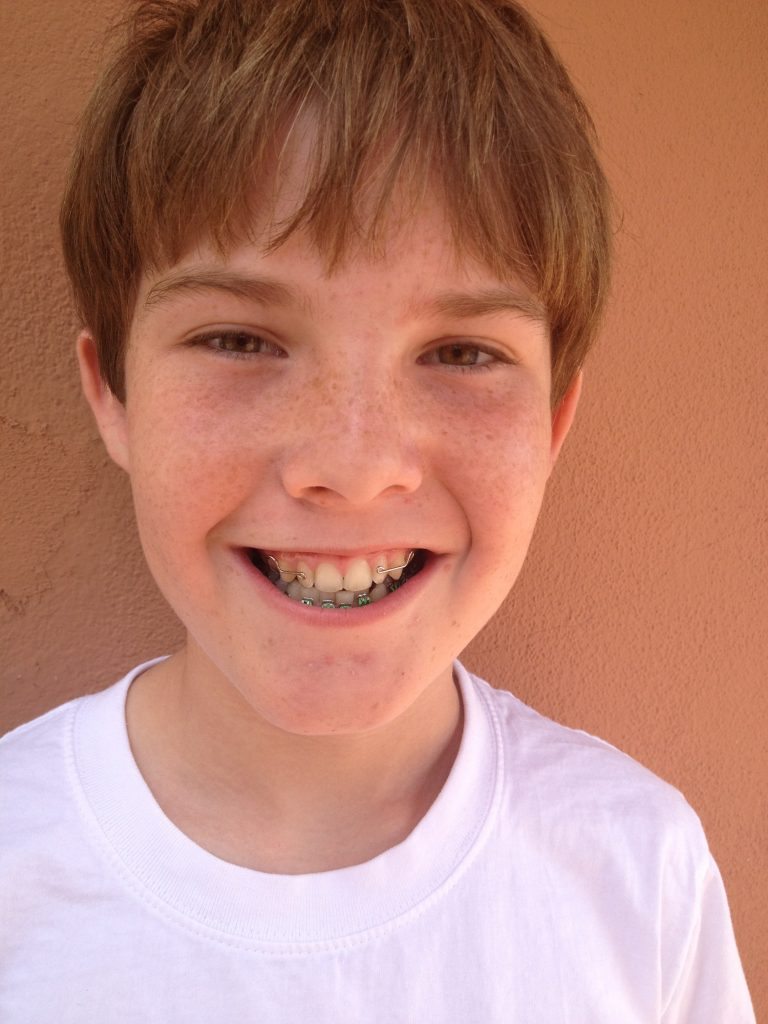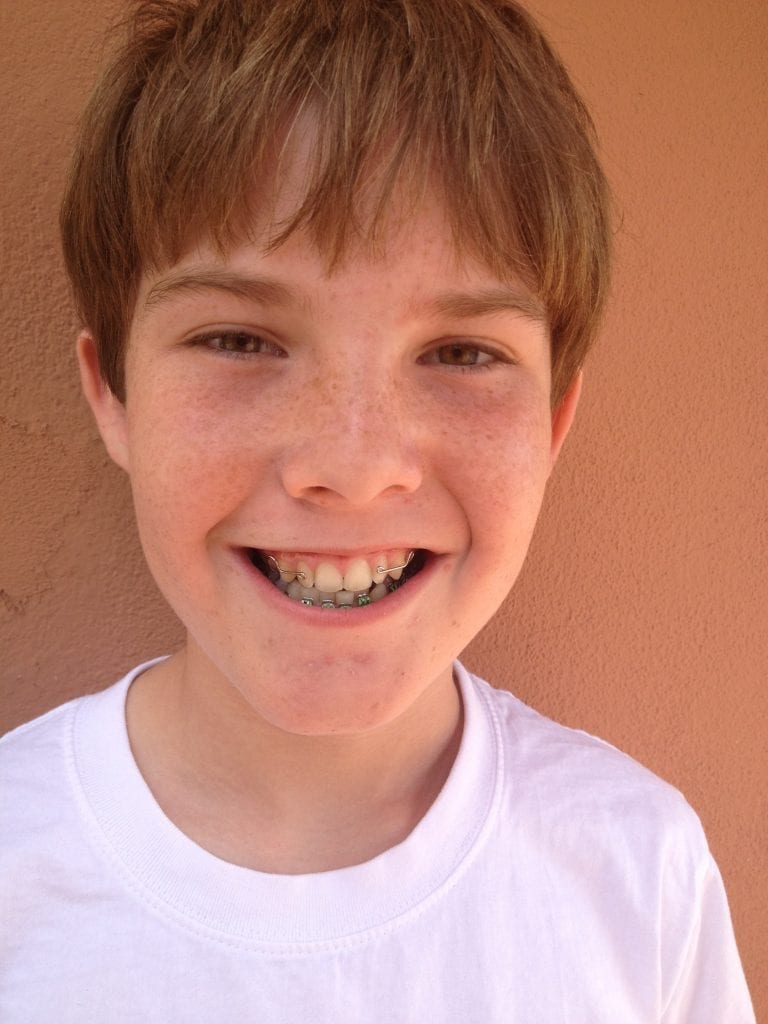 Well, bottom braces and a top retainer.
The week before his appointment, he got this bag o' goodies from Mom and Dad: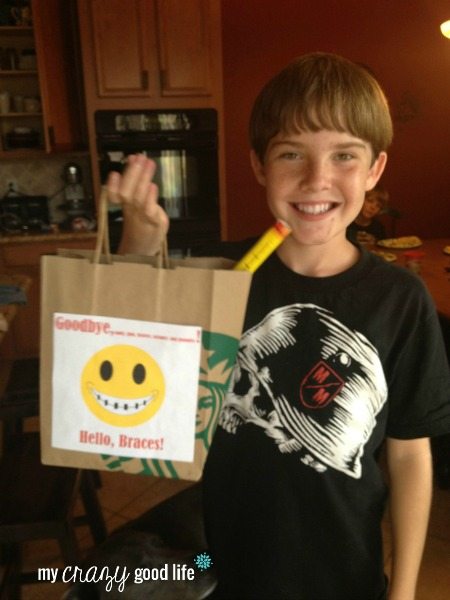 Beef jerky, Skittles, caramels, a Snickers bar, Starburst, and bubble gum – all things he wouldn't be able to eat for the next 18 months while he's got the braces on his teeth.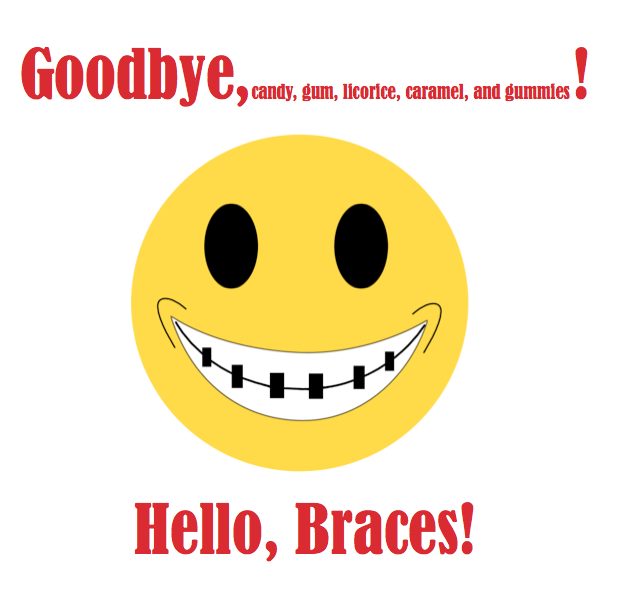 Here's the pdf for the sign I glued to the bag:
I know that a bag full of sticky candy isn't the healthiest gift, but it's not something that happens often around our house. Michael was excited to have a few things that he wouldn't be able to eat anymore, and I was happy to share with him :)
Getting braces on was pretty easy for Michael, and I think it had to do with him only needing bottom braces. The retainer on the top is pushing his teeth back, but it's not tearing up the inside of his mouth like the braces are.
___________________________________________________________
I'd love to read about your tweens and teens – I know they're not always easy to write about! Funny, serious, or anything in between, please come link up with me!