This site contains affiliate links. Please see Policies for more information.
Disneyland is the happiest place on earth and is also packed with attractions including both shows and rides. The small plot of land was purchased without the idea that it would become as successful as it has over the years. That said, Disneyland uses every inch of their park to make magic happen in the lives of millions of people each year. There are 60 attractions in Disneyland proper, 31 of which are actual rides. Some visitors like to just go with the flow and let the magic happen on its own. Then there are those who want to get on every ride possible. The question is, how many rides can you ride at Disneyland in one day?
These are my personal Disneyland Hacks–Pro trips on how to make the most of your time at the most magical place on earth.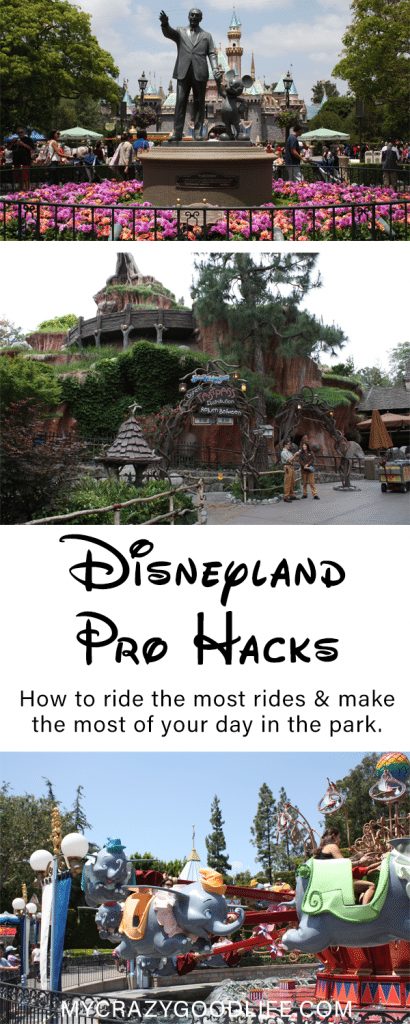 Step One: Let Fastpass be Your Friend
There are rides that everyone knows are the busiest at Disneyland and most of those rides have Fastpass available. Some of those rides include Indiana Jones, Haunted Mansion, Splash Mountain, and Space Mountain. Each of those rides has a Fastpass option. When you first arrive at the park, pick one of those rides and get on it, then get a Fastpass for the next big ticket ride and move on. After you ride one of the Fastpass rides, get a Fastpass for another ride before doing anything else.
Step Two: Ride While You Wait <– this is how I ride up to 20 rides a day! 
A Fastpass is essentially a way to stand in line, without physically standing in line–so go ride something else! Pick rides that you want to do that don't have long lines. You can also combine this step with step three if you'd like.
Step Three: An Illusion of A Wait
Some rides have long lines but move pretty fast and the wait times can be deceiving. Peter Pan (and almost any ride in Fantasy Land), the Matterhorn, and Pirates of The Carribean all suffer from this illusion. The line may seem miles long but move pretty quickly. Use that as an advantage, while others may skip it because they feel the line is too long, you can jump right in and ride it until your next Fastpass time.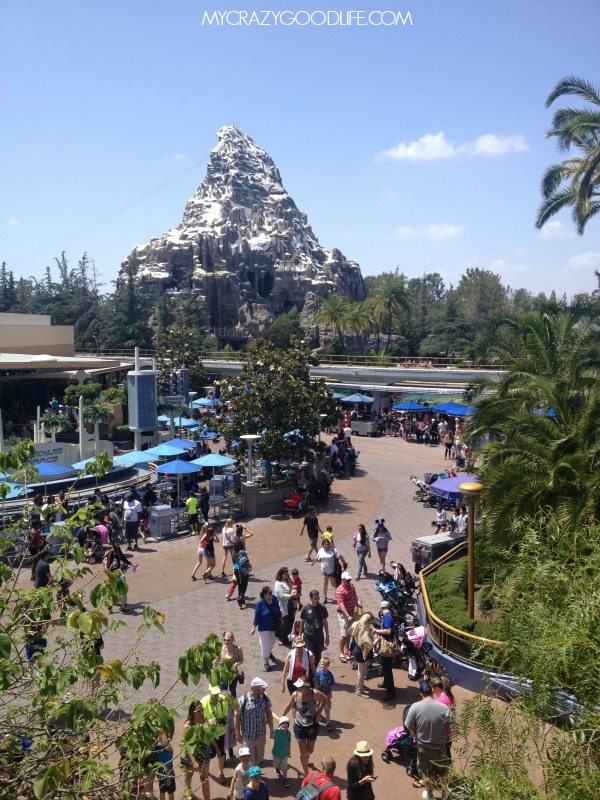 Step Four: Skip The Shows
The shows are great and some are truly amazing, but if riding all of the rides is your goal, then they're just a distraction. Often times, during parades or fireworks shows, rides have shorter lines. Take advantage of that time and get on multiple rides within one hour.
Step Five: Organize Your Trip
If the shows are something you don't want to miss, and you have a few days in the park, organize the trip properly. Assign one day for the shows, one day for the rides and one day for shopping. Depending on a number of days you're going you can play with this, but you get the idea. You can also get a little crazy, say on show day you have some down time, so get on a ride or enjoy a meal. Don't forget, one of the best things to do at Disneyland is absolutely nothing. Jack and I once spent 2 hours sitting on Main Street and watching the people go by :)
Step Six: Absolutely Nothing
I feel that needs a bit of an explanation. In a Disney park, no matter which one, everyone is busy. Running from point A to point B getting on this ride, or enjoying that show. However, one of the best things to do at Disneyland is to just soak it all in and enjoy the magic. There is nothing like getting a churro or banana split, then claiming a porch on Main Street U.S.A. and just enjoying the people, the sounds and the smells.