The Disneyland resort has hundreds, if not thousands, of things to do for families and for children. There are some more adult oriented things, but for the most part, everything is aimed at children and the children inside us all.
While for many of us that's enough, there are times when we just need to feel like an adult for a few moments. The best way to feel like an adult is to enjoy a drink, but Disneyland doesn't have any alcohol.
Luckily, California Adventure has plenty of alcohol to wet your thirst. Here's where to find alcohol in California Adventure.
Where to find alcohol in California Adventure

Alfresco Tasting Terrace (Specializing in Wine)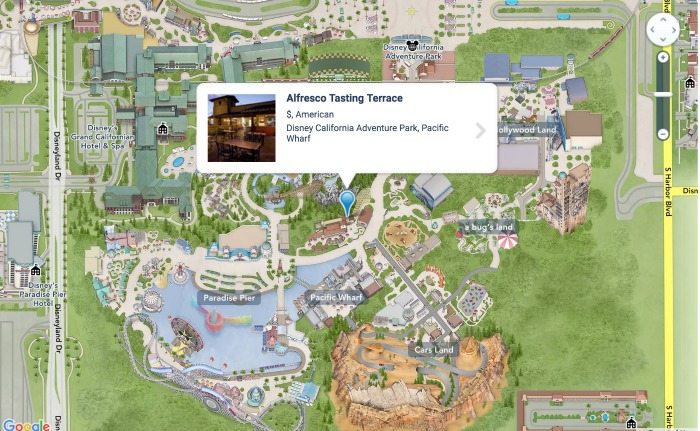 The weather in Anaheim most often is nice enough to hang out outside and the Alfresco Tasting Terrace (on top of Wine Country Trattoria) is the perfect place to do that. This outdoor lounge offers great wine options straight from Napa Valley and Italy. You can also grab a beer, though if craft beer is what you need, head to the next stop. 
Bayside Brews (Specializing in Beer)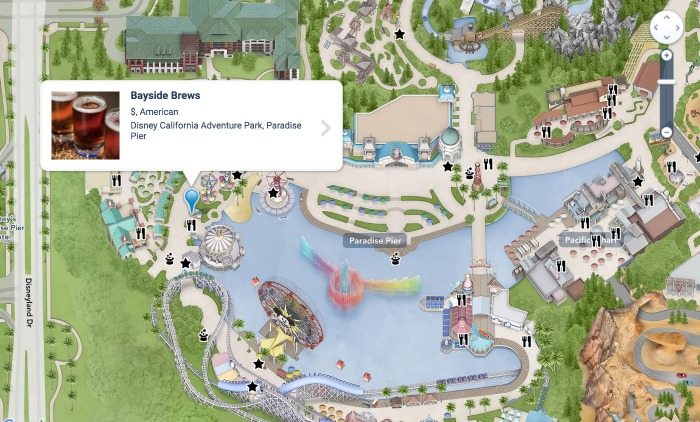 The Disneyland Resort is known for having options when it comes to their food services. Same goes for alcoholic beverages.
Bayside Brews is where you can stop by and grab a quick beer with fast service and ease. Choose one or more of the craft beers and then just head off to the next attraction. If you want a snack, you can get some classic snacks that go great with a beer like (my personal favorite… pretzels!).
Carthay Circle Lounge (Specializing in Cocktails)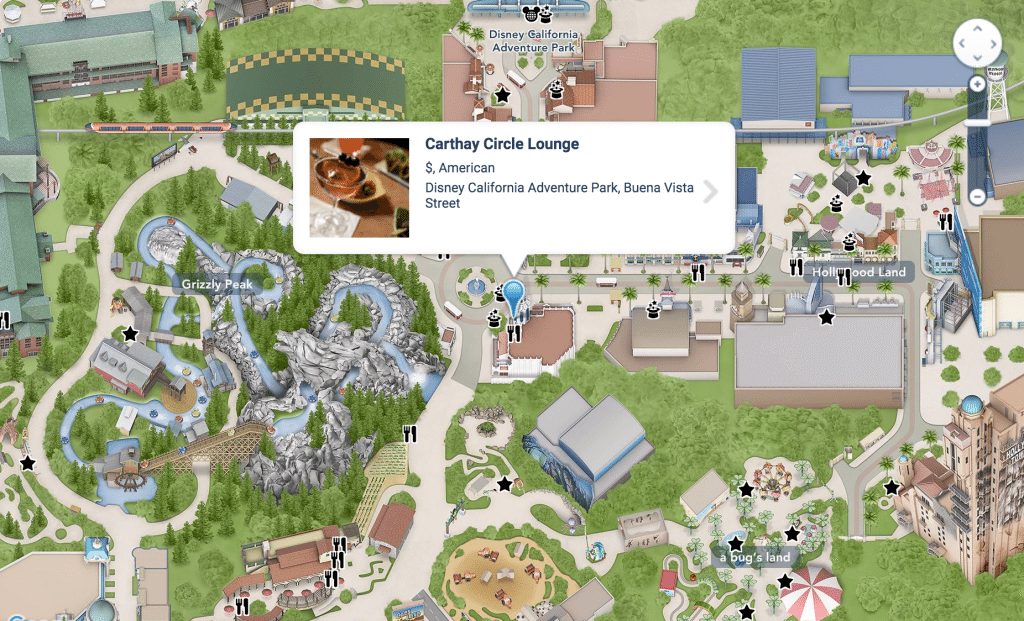 Go back to the days when Walt came to California for the first time and toss back a drink. Here, at Carthay Circle Theater, you can find fancy cocktails and stiff drinks.
The best part of the Lounge is that you can have small bites from the menu of the frequently full Carthay Circle Restaurant without a reservation. Don't forget to check our their Specialty Cocktails while you're there! 
Cove Bar (Specializing in Cocktails)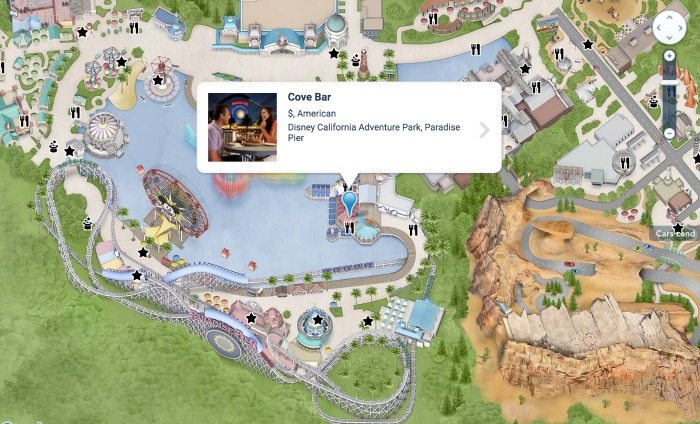 Once upon a time, you would be guaranteed to get a drink over at the Cove Bar, a popular place right next to Ariel's Grotto. Lately, though, it's a little harder. Disney opted to add more seating to the Cove Bar, which only made it more attractive to park goers.
Here is where you can put your knowledge to the test by ordering off the secret drink menu. There are secret drinks that got their fame here at Cove Bar and now can be ordered at most bars throughout the resort. Don't forget to order Lobster Nachos along with your Zombie!
Pacific Wharf (Specializing in Craft Beer and Margaritas)
Inside of the Pacific Wharf area, you'll find quite a few dining options as well as some quick service alcohol options.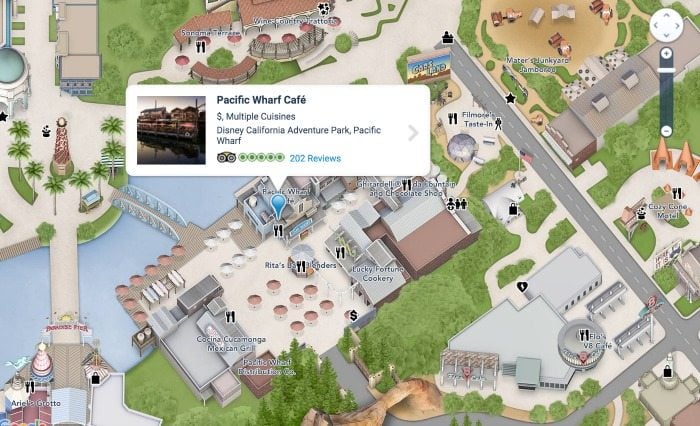 Karl Strauss Beer Truck
Another option for a quick beer is the Karl Strauss Beer truck on the Wharf. Just like a food truck that never leaves, this truck is always parked for your enjoyment. Taste some of San Diego's own, craft Karl Strauss beer alongside a soft jalapéno Mickey pretzel.
Rita's Baja Blenders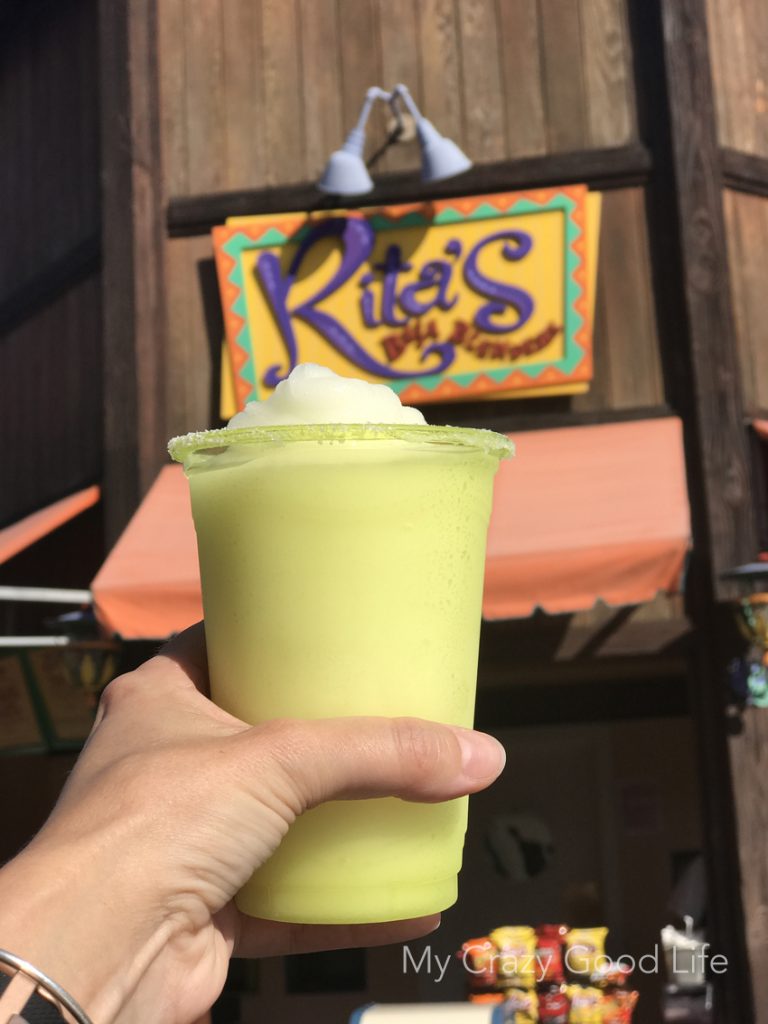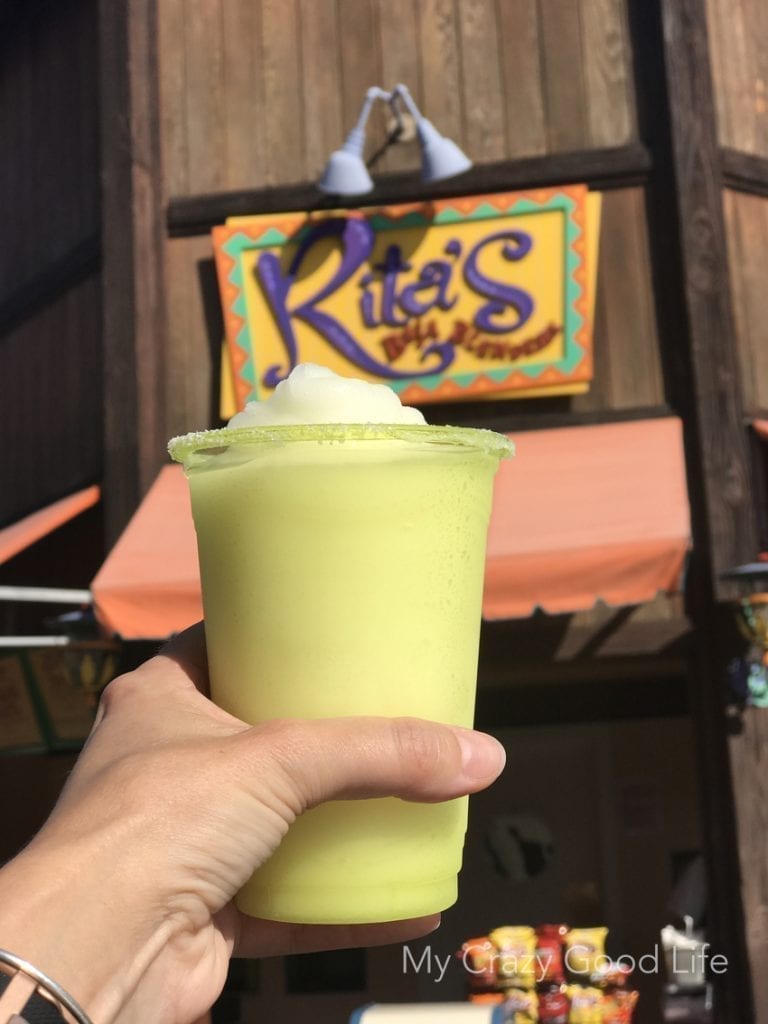 Once called the "Parent Sanity Station" by an energetic cast member, I couldn't agree more. Head to this little stand on the Wharf to get your grab 'n' go margaritas.
There are two flavors usually, strawberry and lemon lime. Non-alcoholic versions are also available, as are extra shots ;)  These drinks are perfect for those hot Southern California days, especially if you plan on waiting in line over at Radiator Springs Racers in the middle of June.
Sonoma Terrace (Specializing in  Craft Beers)
Sonoma Terrace is known for their locally crafted beers as well as a few big brand names. Sonoma Terrace is also an outdoor bar but the focus is beer more than wine.
Smokejumper's Grill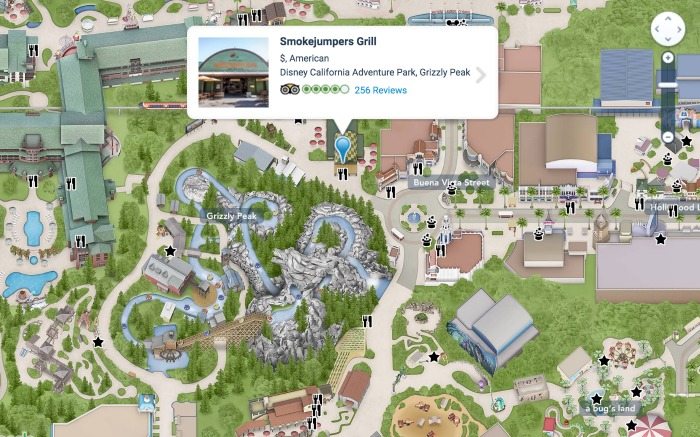 A fun hamburger restaurant close to Soarin' that also serves beer. See a full review at Disney Food Blog.