This site contains affiliate links. Please see Policies for more information.
Wondering where to find alcohol in California Adventure? I've got all of the options, broken down by location and highlighting what you'll find inside. 
The Disneyland resort has hundreds, if not thousands, of things to do for families and for children. There are some more adult oriented things, but for the most part, everything is aimed at children and the children inside us all.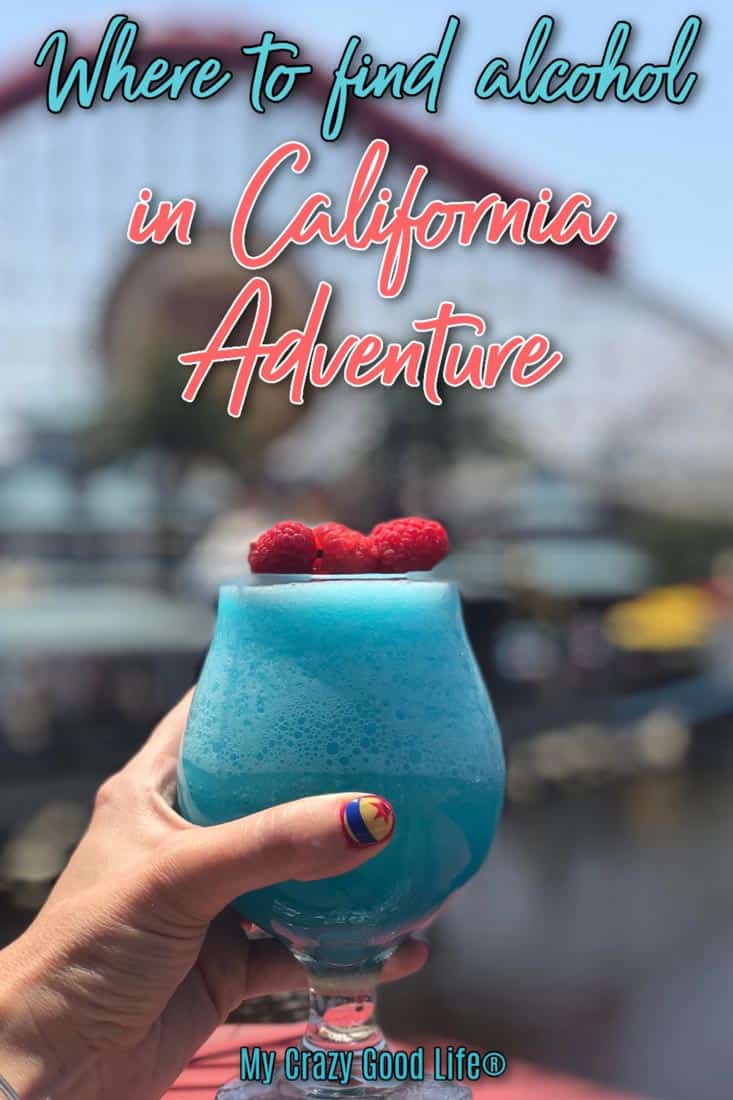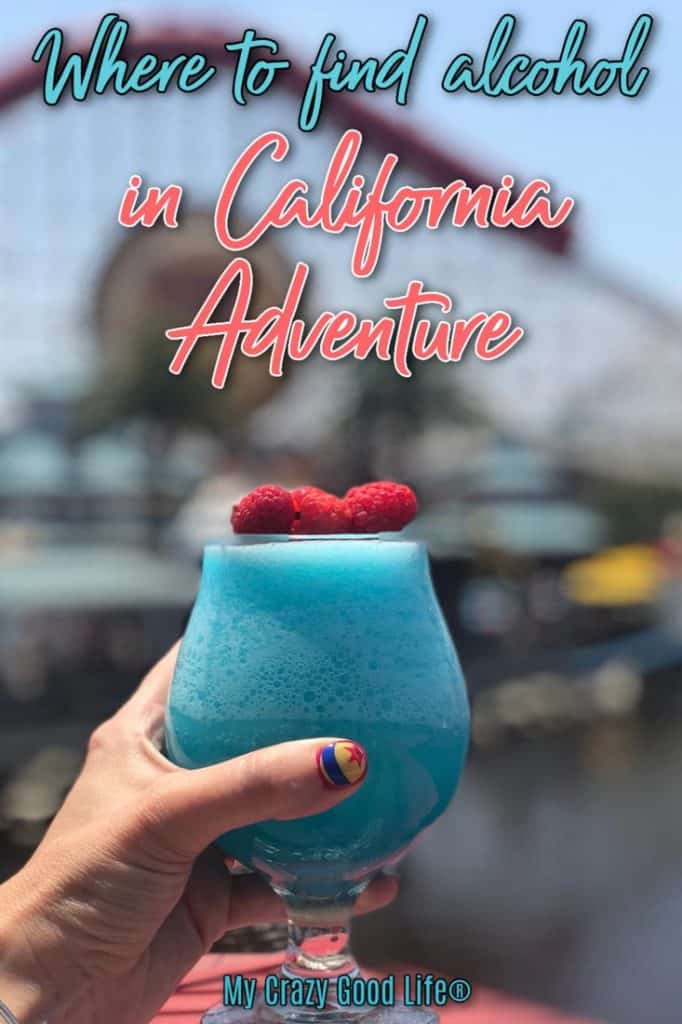 While for many of us that's enough, there are times when we just need to feel like an adult for a few moments. The best way to feel like an adult is to enjoy a drink, but Disneyland park doesn't have much alcohol to be found. Downtown Disney as well as the Disneyland Resort Hotels have plenty of restaurants that serve alcohol, as well. 
Luckily right across the promenade, California Adventure has plenty of alcohol to wet your thirst. Here's where to find alcohol in California Adventure.
Where to find alcohol in California Adventure
As I mentioned above, it's not exactly easy to find alcohol in Disneyland. Oga's Cantina inside Star Wars: Galaxy's Edge has a few novelty cocktails, Blue Bayou Restaurant inside of Pirates of the Caribbean has cocktail options, as does the super exclusive Club 33.
California Adventure, on the other hand, has plenty of beer, wine, and cocktail options to solidify its place as the happiest place on earth. 
Alcohol on Avengers Campus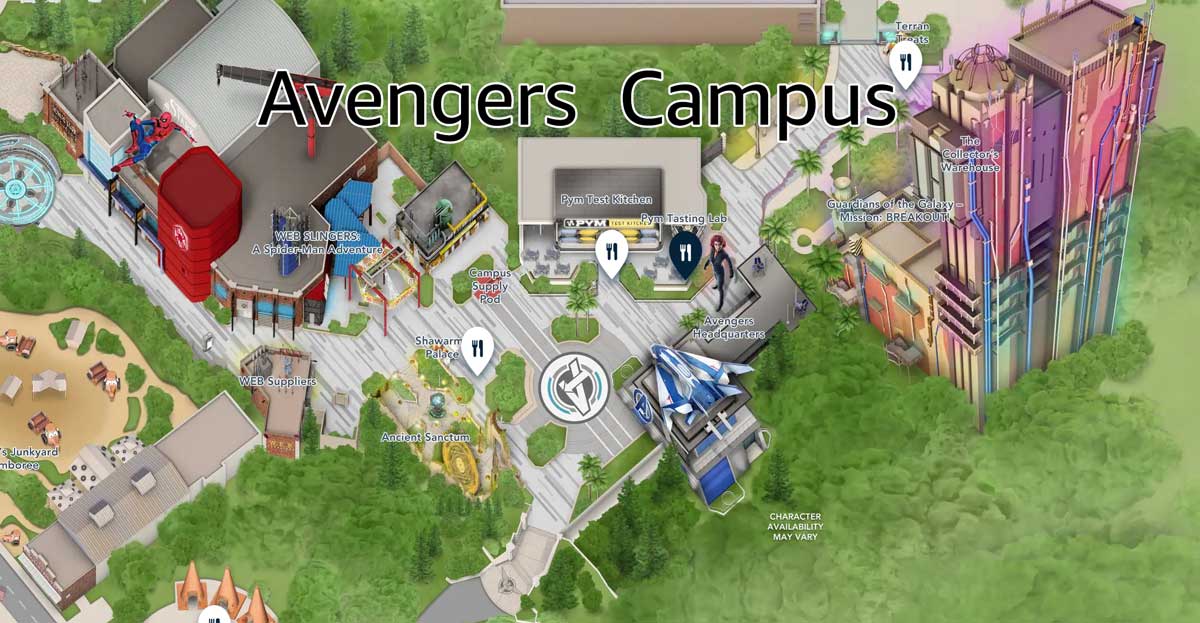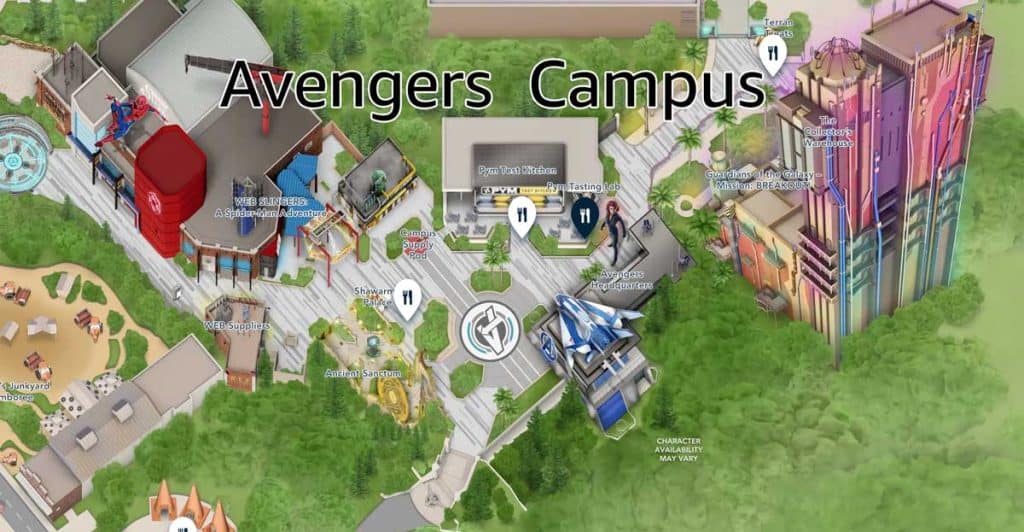 Pym Tasting Lab Specializing in Beer Cocktails, Cocktails, and Beers
Pym Test Kitchen has a smaller selection of alcoholic beverages, but the Tasting Lab has a menu full of Beer Cocktails, Beers, and fun Cocktails.
Alcohol on Buena Vista Street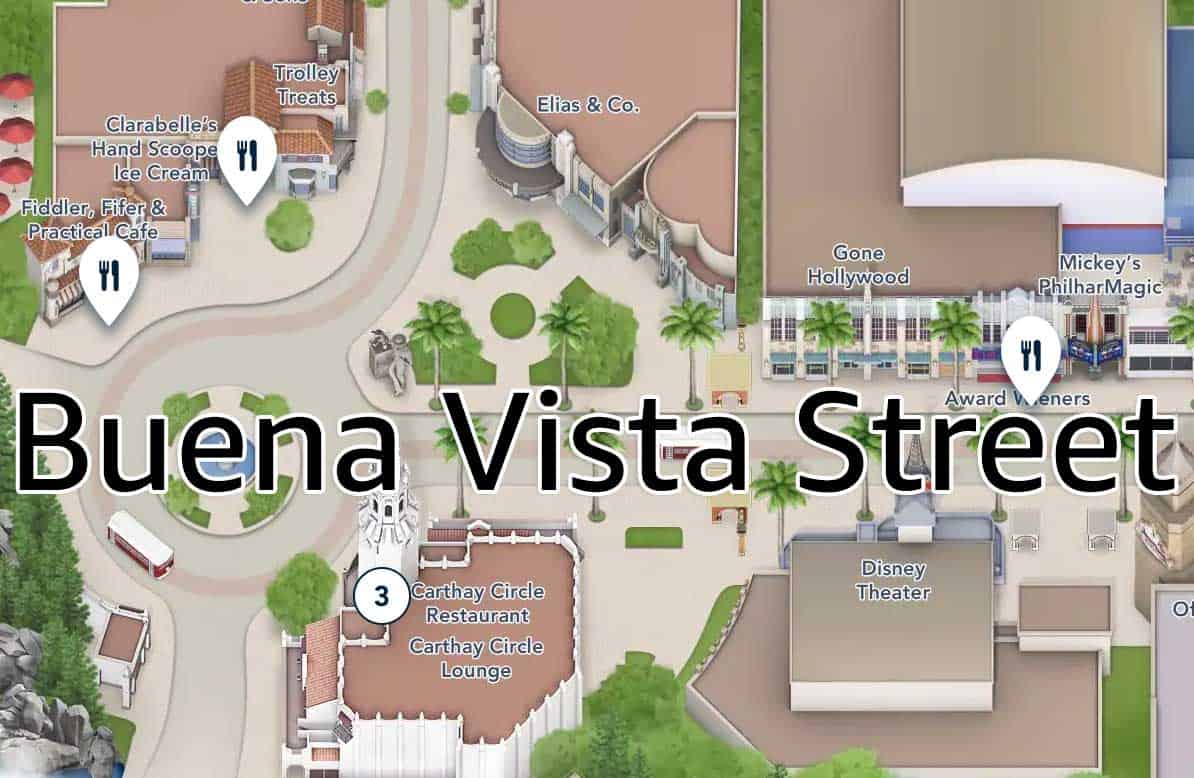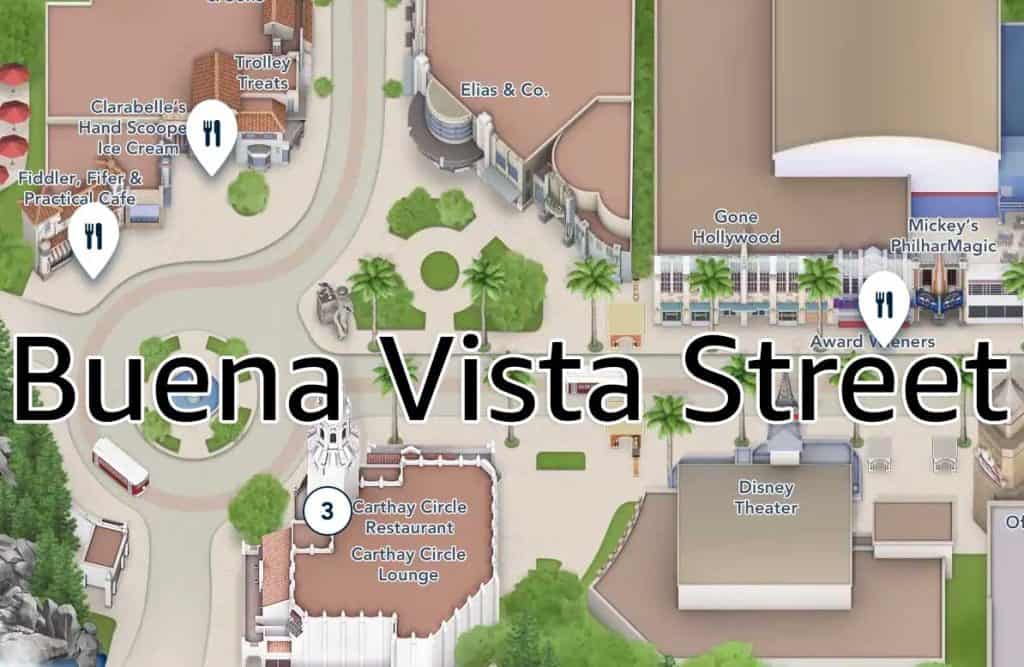 Carthay Circle Lounge & Carthay Circle Restaurant Specializing in Cocktails
Go back to the days when Walt came to California for the first time and toss back a drink. Here, at Carthay Circle Theater, you can find fancy cocktails, non-alcoholic beverages, and stiff drinks – so many drink options!
The best part of the Lounge is that you can have small bites from the menu of the frequently full Carthay Circle Restaurant without a reservation. Don't forget to check our their Specialty Cocktails while you're there – the ones with the glow cube additions are my favorite, and make for a great souvenir.
Clarabelle's Hand-Scooped Ice Cream Specializing in Hard Ice Cream
Clarabelle's has three alcoholic offering items on the menu: A Coffee Milk Stout Float, Berry Hard Cider Float, and a Hard Float – the Hard Float can be customized with your choice of ice cream and drink. 
Alcohol in Cars Land
​This sit down restaurant has a couple of beer options on the menu as well as sone Hard Sparkling Black Tea. Right across the way at Cozy Cone Motel, the offerings change and are sometimes known to have boozy options.  
Alcohol in Grizzly Peak
A fun hamburger restaurant close to Soarin' that also serves beer, cider, spiked frozen Coca-Cola (with whiskey or rum!), and seasonal cocktails. This is also the place to find a large selection of gluten-free dining options! 
Alcohol in Hollywood Land
Don't get too excited – there are only two alcoholic options here, but you can definitely grab a beer or Sangria Seltzer with your hot dog!
Hollywood Lounge Specializing in Cocktails
This quick service kiosk has many alcoholic drinks to choose from. Champagne cocktails, local beers, and several margaritas are on their menu. 
Alcohol in Pacific Wharf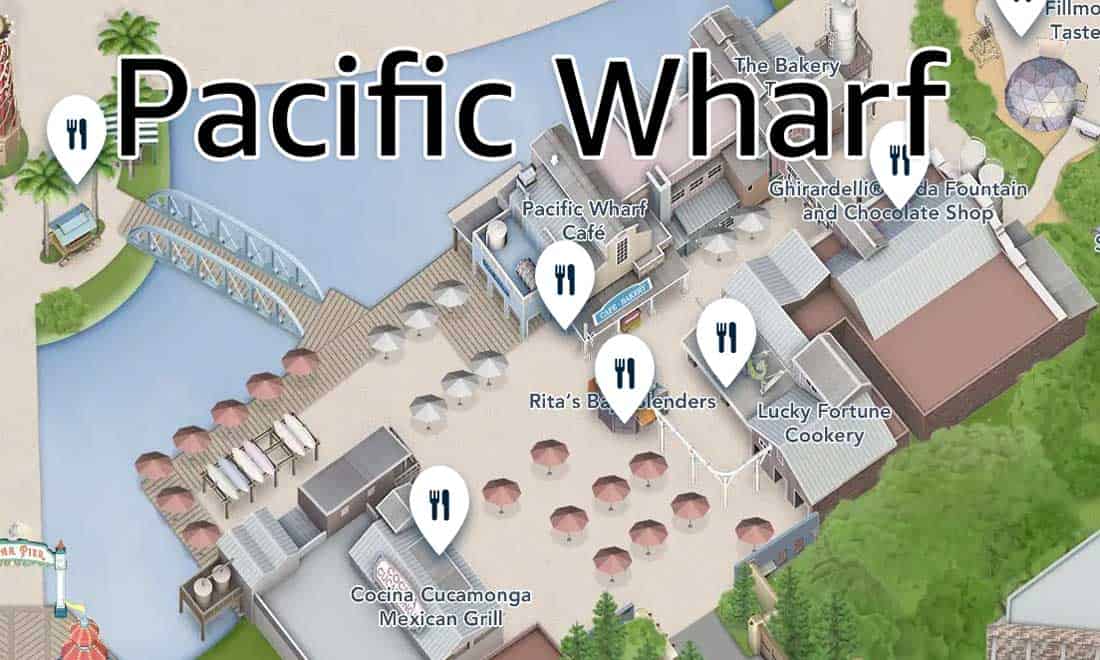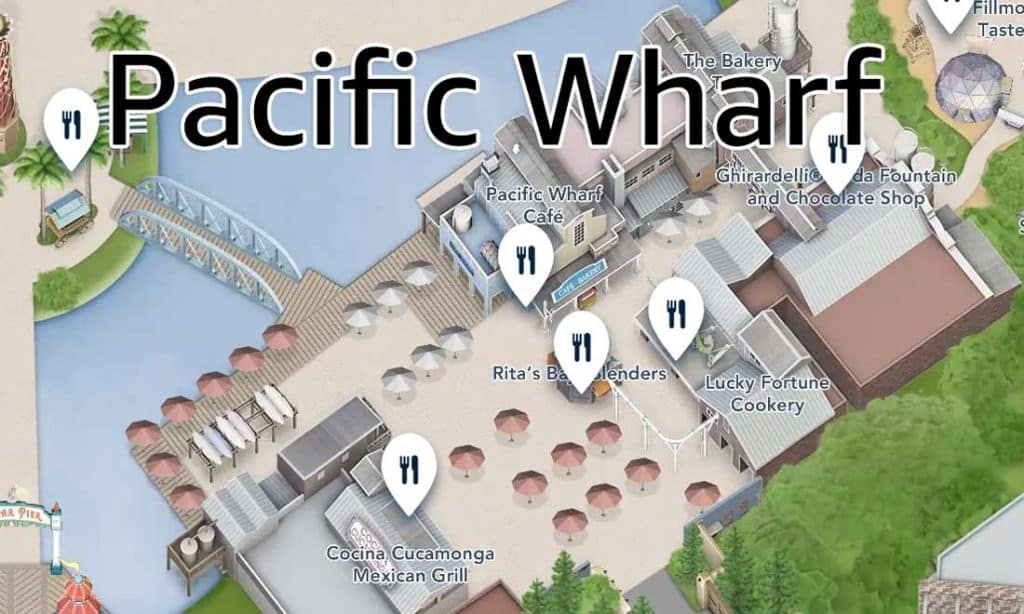 Karl Strauss Beer Truck \ Pacific Wharf Distribution Company
Another option for a quick beer is the Karl Strauss Beer truck on the Wharf. Just like a food truck that never leaves, this truck is always parked for your enjoyment. Taste some of San Diego's own, craft Karl Strauss beer alongside a soft jalapeño Mickey pretzel.
Magic Key Terrace (previously Alfresco Tasting Terrace) Specializing in Wine
The weather in Anaheim most often is nice enough to hang out outside and the Magic Key Terrace (on top of Wine Country Trattoria) is the perfect place to do that.
This outdoor lounge is open only to Magic Key Holders and offers great wine options straight from Napa Valley and Italy – since Disney California Adventure Food & Wine festival is so popular, you aren't surprised there is a wine bar here, are you? You can also grab a beer, cocktail, or hard seltzer – though if craft beer is what you need, head to the next stop.
Mendocino Terrace Specializing in Wine
This patio wine bar has an expert on staff waiting to chat with you about the current offerings. Not into wine? There are a few beers and ciders on the menu as well.
Pacific Wharf Cafe Specializing in Craft Beer and Margaritas
Inside of the Pacific Wharf area, you'll find quite a few dining options as well as some quick service alcohol options.
Once called the "Parent Sanity Station" by an energetic cast member, I couldn't agree more. Head to this little stand on the Wharf to get your grab 'n' go margaritas.
There are two flavors usually, strawberry and lemon lime. Non-alcoholic versions are also available, as are extra shots for those of you who may need a stronger drink ;) These drinks are perfect for those hot Southern California days, especially if you plan on waiting in line over at Radiator Springs Racers in the middle of June. I have to say this is one of my favorite places in the theme park.
Sonoma Terrace Specializing in Craft Beers
Sonoma Terrace is known for their locally crafted beers as well as a few big brand names. Sonoma Terrace is also an outdoor bar that offers cocktails, beer, hard cider, and wine.
Wine Country Trattoria Specializing in Wine
A beautiful sit down restaurant with healthy options, mixed drinks, beer, cider, seltzers, and wine.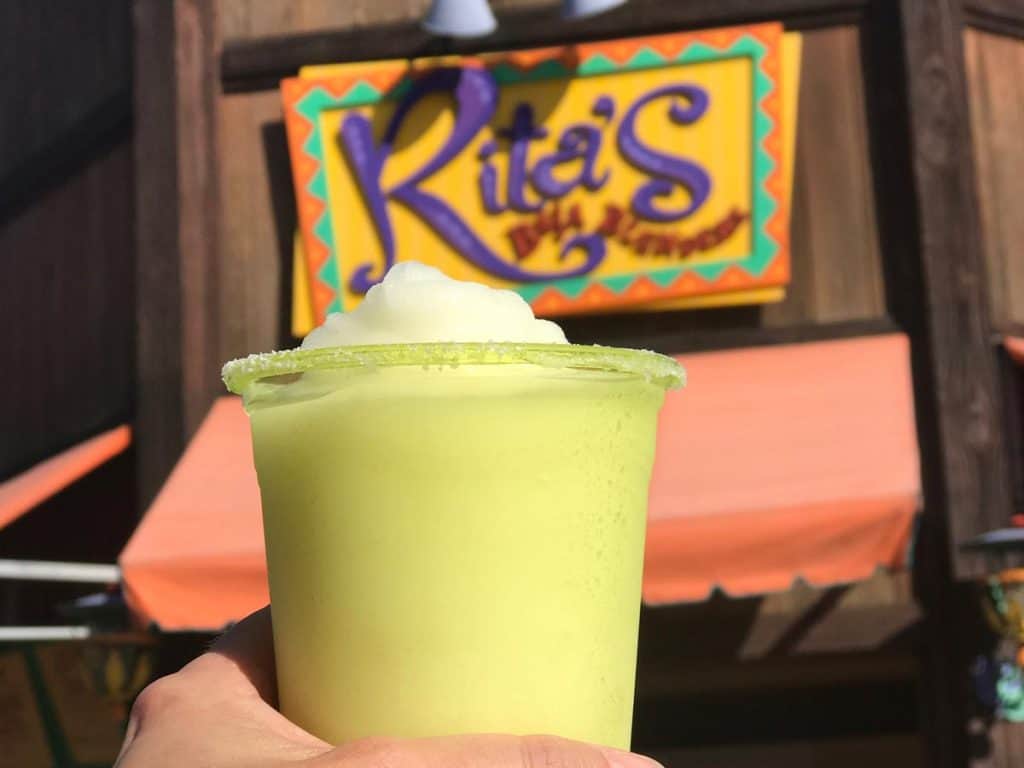 Alcohol in Paradise Gardens Park
Bayside Brews Specializing in Beer
Bayside Brews is where you can stop by and grab a quick beer with fast service and ease. Choose one or more of the craft beers and then just head off to the next attraction. If you want a snack, you can get some classic snacks that go great with a beer like (my personal favorite… pretzels!).
​This quick service dining area offers beer and sangria.
 This outdoor counter-service restaurant offers Grapefruit Palomas and Beer. 
Alcohol on Pixar Pier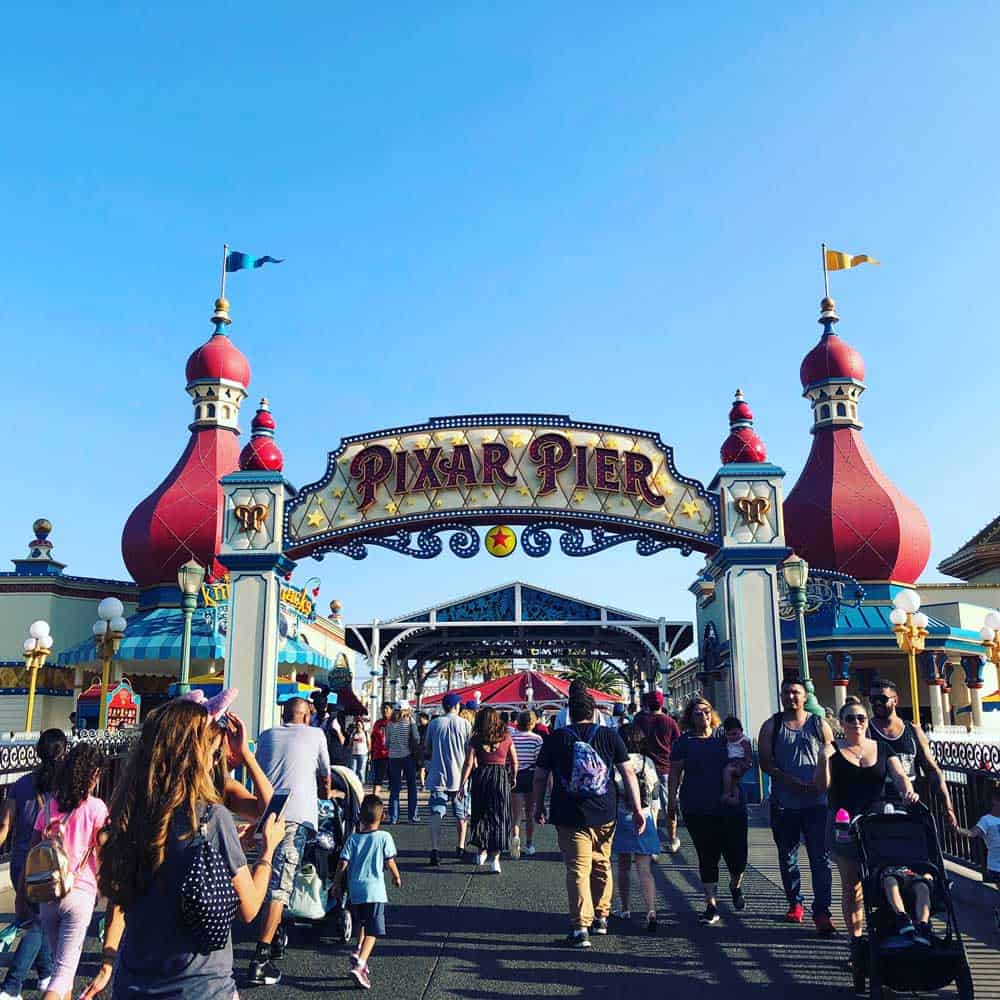 Adorable Snowman Frosted Treats
I can't even pick a favorite menu item here – but I have to say that the Pixar Pier Frosty Parfait with Blue Curacao is delicious on hot days! 
Quick service kiosk with a small menu and 805 on the menu. What's better than beer and a hot dog? 
Lamplight Lounge (previously Cove Bar) Specializing in Cocktails
The Lamplight Lounge is well worth the reservation if you'd lucky enough to get one! In addition to a ton of delicious snacks, there is a sizable non-alcoholic drink menu alongside a large cocktail and beer menu.