This site contains affiliate links. Please see Policies for more information.
During our visit to Disney Animation Studio, I was able to record my voice as Baymax in a short clip of the new movie Big Hero 6–talk about FUN!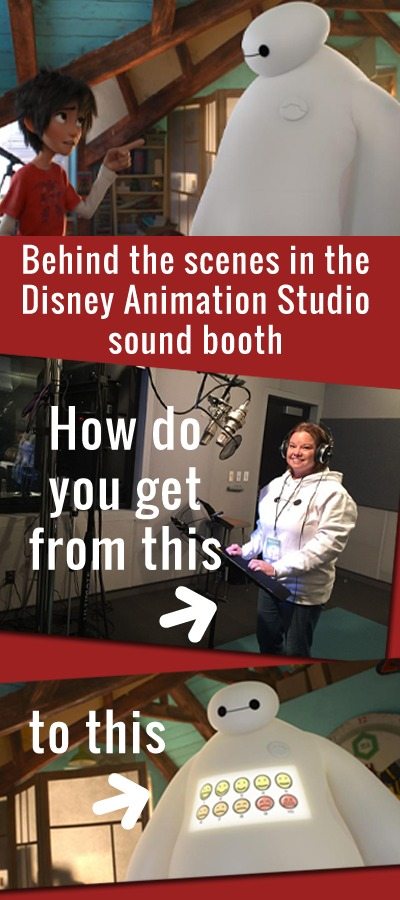 How Do You Voice Over Animated Characters?
A small group of us went into the recording room and watched the clip what we would be providing our voices for.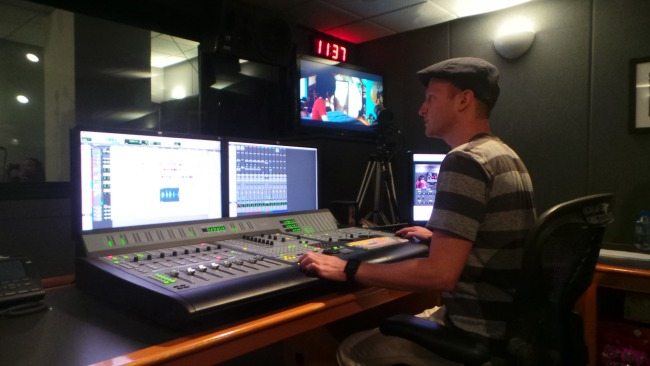 We received a script that we could use to read our lines: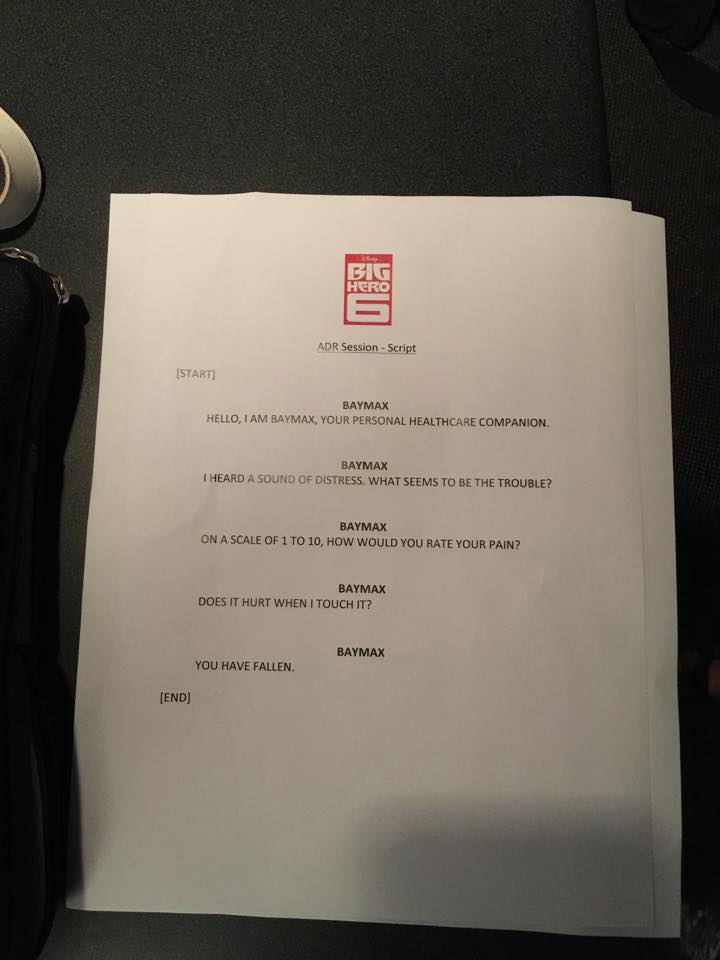 Michael the Recording Engineer let us watch the clip without voices, but with the 3 beeps that would indicate when we should start speaking. The pressure!! If you spoke too slowly, you'd be talking over the next person's lines. Too fast, and there would be an awkward silence in your character's conversation.
And we were off! It was so fun to see how everyone voiced Baymax. Here's the video of me in the sound booth. I think I'm officially "official" because I had an outtake!
And here's the final clip:
This was such a fun experience! If you could voice over any Disney character, who would you choose?
I attended press events with Disney and ABC TV, which included the Big Hero 6 press day at Disney Animation Studio. I was provided with an expenses paid trip to Los Angeles in exchange for my coverage about the events. No other compensation is given. Of course, opinions and experiences are my own. 
Click here to see my other posts about Big Hero 6!